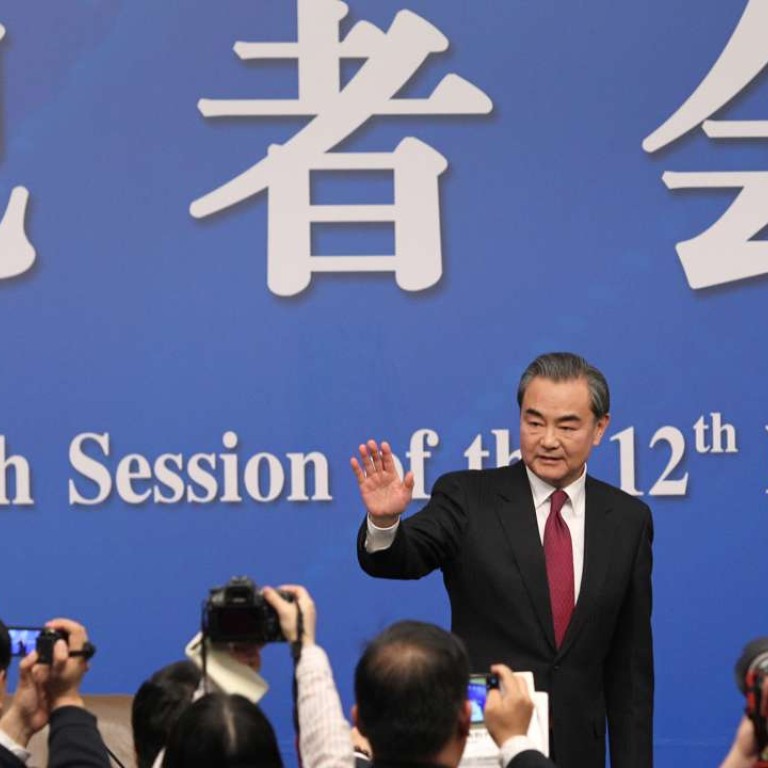 Top Sino-US push on for Xi-Trump summit
Foreign Minister Wang Yi gives first official signal of plans for the two leaders to meet to set the course for ties over the next four years
Chinese Foreign Minister Wang Yi confirmed on Wednesday that ­preparations were under way for the first summit meeting between President Xi Jinping and his US counterpart Donald Trump, despite lingering ­uncertainties over a host of ­hot-button issues.
The confirmation on the sidelines of the National People's Congress came as the US State Department said Secretary of State Rex Tillerson was also likely to meet Xi and discuss ways to "quickly establish direct communication between the two leaders" during his first trip to Beijing next week.
The two sides were having "fruitful communications on realising exchanges between the leaders of the two nations and at other levels" Wang said, in the first official indication that a face-to-face meeting between Xi and Trump was being arranged.
When asked if Xi was likely to travel to the US to meet Trump, Wang replied: "There will be good news this year."
Since Xi and Trump spoke on the phone last month, there has been widespread speculation that a meeting between them could be imminent.
Observers said Wang's remarks fell short of confirming the rumours but added weight to the possibility that Xi would meet Trump earlier than the G20 summit in Germany in July.
Analysts also pointed to the flurry of diplomatic exchanges ­between the two nations and the ­restraint officials on both sides have showed on flashpoints such as North Korea and the South China Sea.
Wang also said that despite initial widespread concerns over Sino-US ties during Trump's first days in office, relations "are transitioning steadily and developing in a positive direction" through close communication.
He said exchanges at the top level would help "set the direction and pave the way for bilateral ties". "We should pool our efforts to enlarge our shared interests rather than building one's success at the expense of the other," he said.
If the meeting goes ahead, ­Tillerson will be the first senior US ­official from Trump's administration to meet the Chinese president. His Beijing visit on March 18, as part of his first East Asia tour, is widely seen by observers as a further sign that Beijing and Washington are trying to bring the strained relationship back on track. Other high-level exchanges include State Councillor Yang Jiechi's trip to the White House late last month.
Wang spoke highly of Tillerson on Wednesday, describing his US counterpart as "a good listener and a good communicator".
Danny Russel, the US State Department's top East Asia diplomat, said on Tuesday in Washington that Tillerson was expected to discuss critical bilateral issues with Chinese leaders, helping to "chart a relationship between the US and China for the next four years". Russel said Tillerson's meeting with Xi would play "a big part" in establishing top-level contact between Trump and his Chinese counterpart.
Zhang Zhexin, from the Shanghai Institutes for International Studies, said the meeting between Xi and Trump could be similar to the Chinese leader's first informal summit with former US president Barack Obama at Sunnylands in California in 2013.
Pang Zhongying, an international affairs specialist at Renmin University, said that despite intense preparations there were still plenty of uncertainties and ­conflicting interests in US-China ­relations. Both sides would be extremely cautious about publicly confirming the high-stakes ­summit meeting.
Additional reporting by Kristin Huang