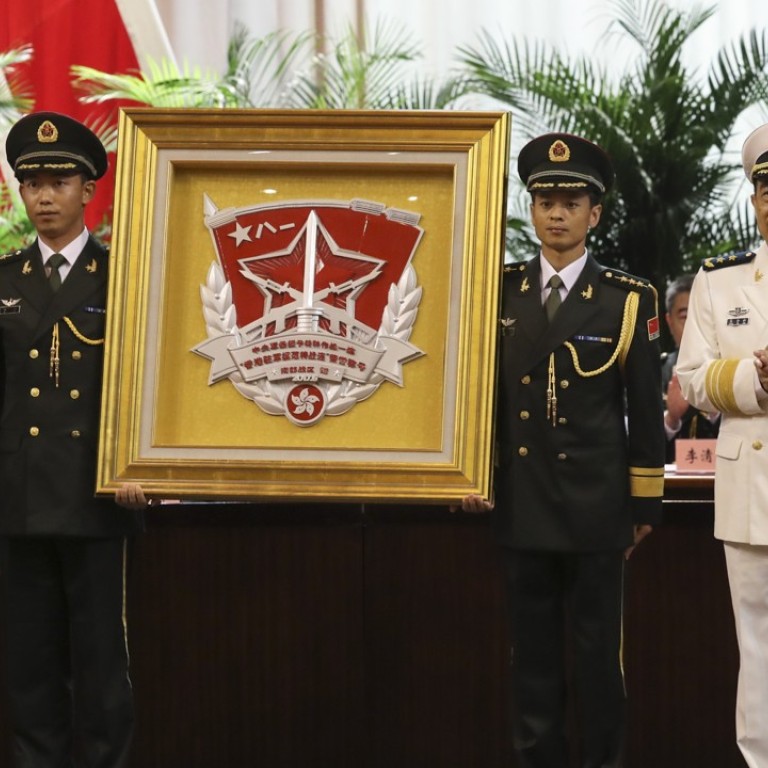 Hong Kong's PLA garrison no longer just symbolic, top brass say
Troops in city have shifted focus to become 'show of force', according to article in Communist Party journal
The People's Liberation Army has signalled that its Hong Kong garrison is no longer just a sovereign symbol but a combat-ready force that could demonstrate China's military might.
"The PLA's garrison in Hong Kong is not only a military garrison; more importantly, it is a political garrison," according to an article penned by commander Yuan Yubai and political commissar Wei Liang of the Southern Theatre Command, indicating that the city is high on their agenda.
The article to commemorate the 20th anniversary of the PLA's deployment to the former British colony appeared in the Communist Party's flagship journal Qiushi, or Seeking Truth, on Thursday.
It called for the Hong Kong garrison to adhere to the decisions and orders of the central leadership of the party, the military and President Xi Jinping, who is expected to visit Hong Kong to mark the handover anniversary on July 1.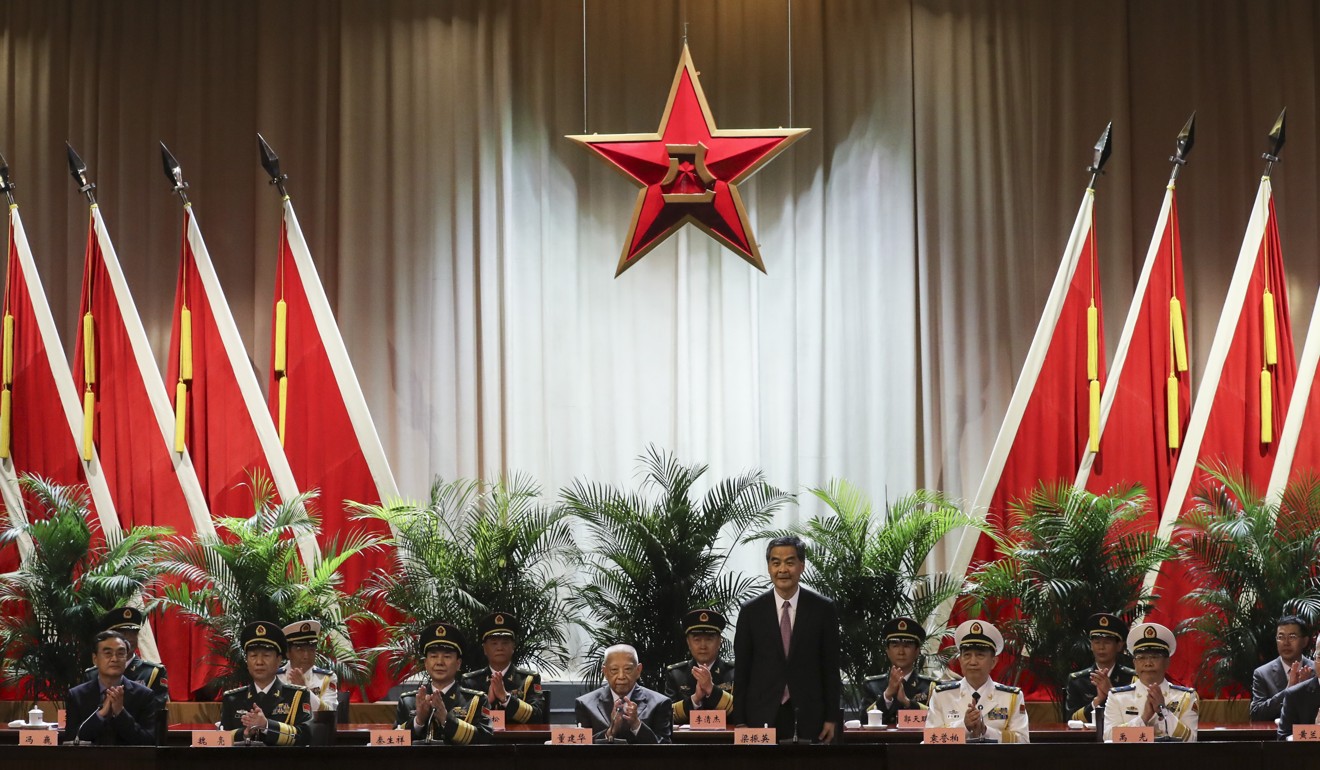 Acknowledging the changing circumstances both in Hong Kong and internationally, Yuan and Wei said the garrison had adjusted its work focus.
"[The garrison] has changed from being a symbolic presence to a show of force, from image building to combat capability development," the article said, adding that troops had also become more proactive in their attitude.
They also said the garrison had been studying and analysing possible security risks and combat scenarios to better devise plans in the event of war.
The Hong Kong garrison, which is equipped with destroyers and warships, is tasked with monitoring and tracking suspicious activity in the territory's waters and airspace and dealing with emergency situations, along with its responsibilities for the city.
In the article, the top brass reiterated the Hong Kong garrison's mission to safeguard the "one country, two systems" policy as well as China's sovereignty.
They also noted the ideological challenges faced by the garrison's soldiers in Hong Kong, noting that the city was a meeting point of East and West.
The garrison also keeps a close eye on weaponry, confidentiality, security checks, espionage and smuggling, as well as guarding against accidents and disputes in the city, the article said.
The fact that the article was written by the Southern Theatre Command leaders also indicated the garrison's new reporting line after a reorganisation of the military last year.
This article appeared in the South China Morning Post print edition as: HONG KONG Garrison 'More than symbolic'