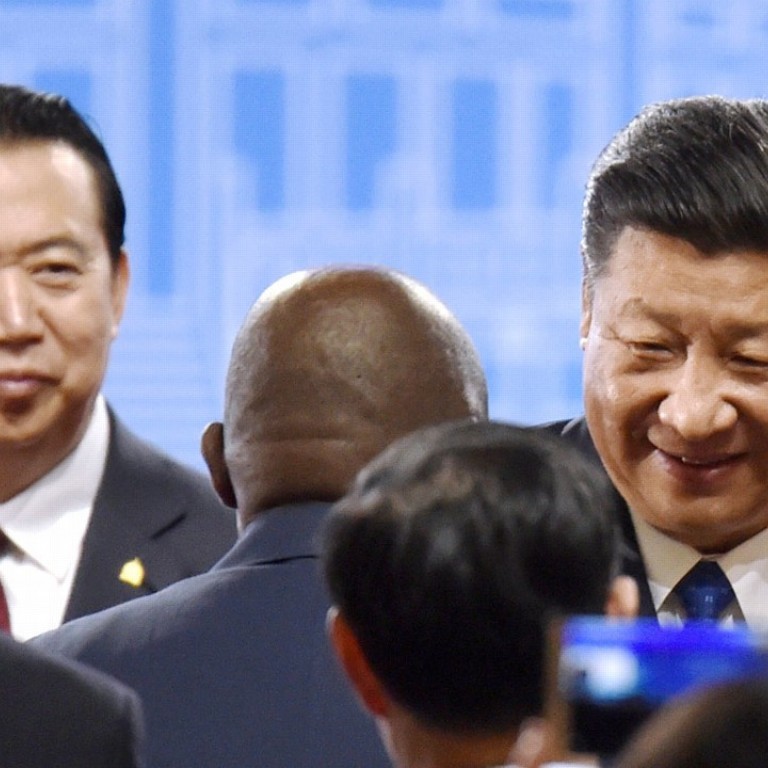 The spectacular rise and fall of China's Interpol chief Meng Hongwei
The first Chinese president of the global policing body was hailed for bringing recognition to Beijing and is now in disgrace
At the crest of his political career Meng Hongwei, the first-ever Chinese president of Interpol, was proudly hailed by state media as a testimony to the international community's "full recognition" of China's law enforcement capacity and status as a country based on the rule of law.
Less than a year after he took the helm of the global policing body, Meng hosted its general assembly in Beijing – only the second time in the country's history.
At the opening ceremony, he was given the rare privilege of sitting next to the country's most powerful man, President Xi Jinping, who – in a show of support for both Meng and Interpol – gave a keynote speech pledging to increase China's support for the agency and help raise its profile.
Another year on, Meng, also a vice-minister of public security in China, was again thrust into the global limelight, although for a very different reason – the 64-year-old was reported missing by his wife in France after he travelled back to China and, two days later, it was announced he was under investigation by China's anti-corruption body.
The corruption watchdog's one-sentence statement did not reveal what wrongdoing Meng was suspected of, although a statement by the Ministry of Public Security issued the next day accused him of taking bribes.
The veteran public security official – who has spent decades in the law-enforcement sector – has held a wide range of portfolios, including in politically sensitive areas such as counterterrorism and coastal defence.
Despite Meng's high global profile, his public resume on the Chinese internet is uncharacteristically terse. A law graduate from China's prestigious Peking University, the Heilongjiang native started working in 1972 and became a vice-minister of public security in 2004.
But information on his career path in those three decades is scant, except for his role as an assistant minister for an unspecified number of "successive terms" and as the director of traffic control.
His resume on the website of Interpol, on the other hand, provides more detail, such as his "almost 40 years' experience in criminal justice and policing", overseeing affairs related to legal institutions, narcotics control, counterterrorism, border control, immigration and international cooperation.
A search through state media reports over the years shows that Meng has held a decade-long role in counterterrorism. As the chairman of the Regional Anti-Terrorist Structure of the Shanghai Cooperation Organisation, Meng served as commander-in-chief for two counterterrorism joint drills with member states in the far western region of Xinjiang, in 2006 and 2011, respectively.
In April 2013, after violent clashes that left 21 dead – including 15 police and community workers – in Xinjiang's Bashu county, Meng, then director of the National Counter-Terrorism Office, told state broadcaster CCTV that the authorities would "adopt all necessary measures to resolutely crackdown on criminals carrying out violent, terrorist activities and punish them severely according to the law, with absolute relentlessness".
He also served as first director general of the China Coast Guard, founded in 2013 by merging four other maritime agencies.
The coastguard's large but relatively lightly armed vessels have been used by Beijing to assert territorial claims in the disputed East and South China Seas, where tensions have simmered high in recent years.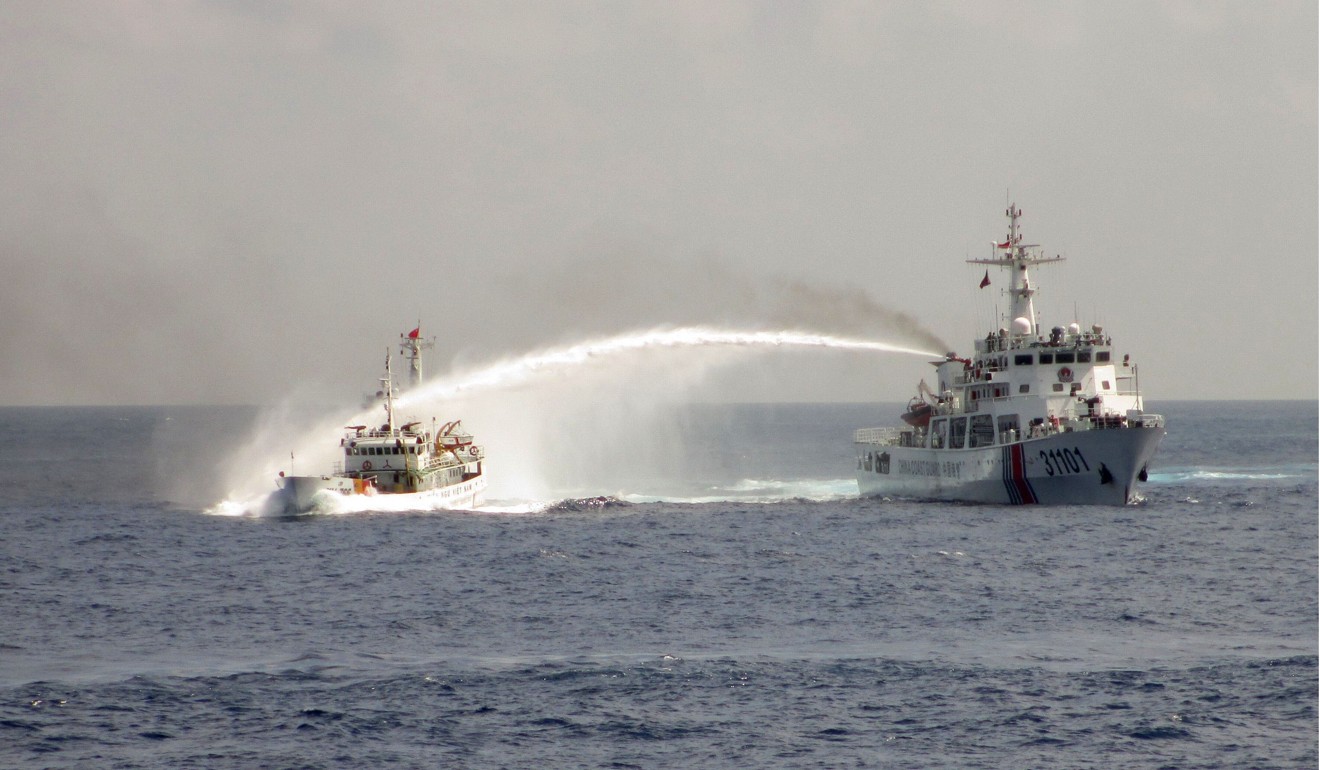 Meng's stunning disappearance – kicked off by a "wait for my call" message to his wife and a knife emoji – and subsequent detention and resignation from Interpol have raised concerns about China's growing, and in some cases leading, role in international organisations.
The dramatic downfall, despite Meng's international standing, is seen by analysts as a sobering reminder that Beijing could place domestic politics above the country's global image and its pursuit of a leadership role in international bodies.
The point, in fact, was acknowledged time and again by Meng himself, both before and after he was elected to head Interpol.
From 2013 to 2017, as the head of the public security ministry's leading group for peacekeeping police, Meng told every batch of Chinese police officers heading for Libya to "always put politics first, party organisation first and ideological work first" during their peacekeeping tasks.
The fourth batch of peacekeeping officers were praised by Meng upon their return to China last year for their "party building activities" in Libya and creating "a new path for peacekeeping and party-building by public security [officers]," China National Radio reported at the time.
Meng also appears to be well-versed in the party's political etiquette, calling at a ministry meeting in June 2017 for public security organs across the country to "unify their minds on the spirit of the important speeches of General Secretary Xi Jinping" and entrench their "four awarenesses", referring to political awareness, big-picture awareness, awareness of Xi's "core" status and awareness to toe the party line.
But in the public security ministry's high level midnight meeting on Monday, Meng was criticised, among other things, for his "wilfulness" that led to his trouble – which some analysts said suggested the ex-Interpol chief may not after all have strictly toed the party line.
This article appeared in the South China Morning Post print edition as: Rise and spectacular fall of nation's first Interpol chief