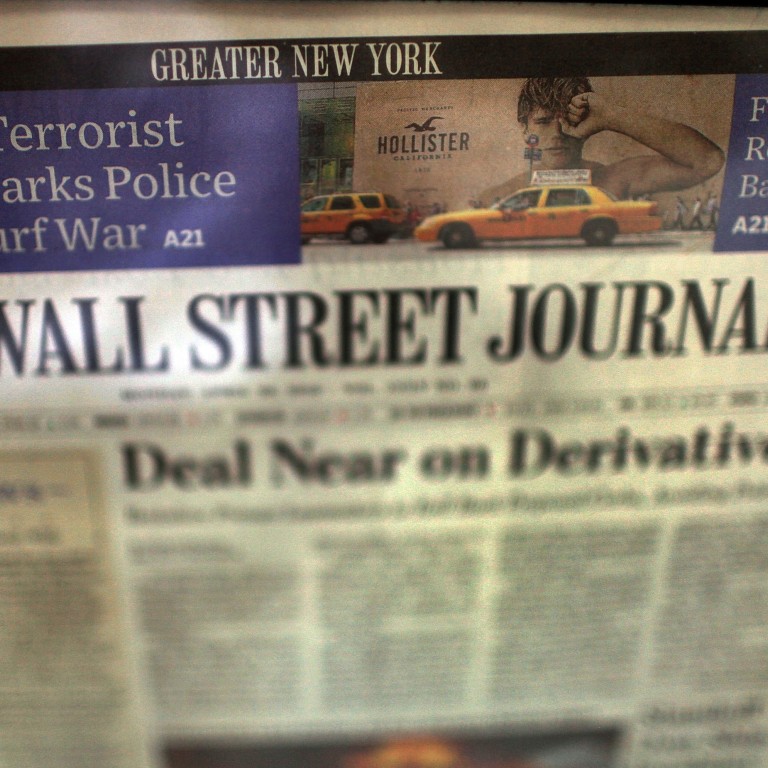 China forces out Wall Street Journal reporter Chun Han Wong after report on Xi Jinping's cousin
Beijing denies application to renew press credentials for journalist after warning newspaper not to publish article on Ming Chai
China effectively expelled a Wall Street Journal reporter from the country on Friday, weeks after he co-wrote an article detailing an investigation by Australian authorities into a cousin of Chinese President Xi Jinping.
Chun Han Wong, a Singaporean national who has covered Chinese politics for the newspaper's Beijing bureau since 2014, was denied a renewal for his press credentials, publisher Dow Jones said.
"We can confirm that Chinese authorities have declined to renew Chun Han's press credentials. We continue to look into the matter," Dow Jones said in a statement.
The move came a month after the newspaper published a report co-authored by Wong revealing an Australian law-enforcement and intelligence investigation into Ming Chai, a 61-year-old Australian citizen and Xi's cousin, for money laundering and high-stakes gambling.
At the time, China's foreign ministry said the accusations were "groundless" and an attempt to "smear China".
Before the report was published, ministry officials warned the Journal of unspecified consequences if it went ahead with publication, the newspaper said in an article on Wong's expulsion on Friday. It said the ministry did not say why Wong's credentials were not renewed.
The ministry also did not respond to a request for comment.
"It is disappointing that the Chinese government has denied our reporter press credentials. Our journalism has been fair and accurate. We of course remain committed to covering the important story of China with the usual high standards that our readers expect," Matt Murray, the Journal's editor-in-chief, was quoted by the newspaper as saying.
During his five years with the newspaper's Beijing bureau, Wong, 33, has written a series of articles critical of the ruling Communist Party, from its tightening ideological control under Xi to its crackdown in Xinjiang, in the country's northwest.
The Foreign Correspondents' Club of China said it was "saddened and angered" by the effective expulsion of Wong, adding that Wong was the sixth journalist to leave China under such circumstances since 2013.
"Expulsions of journalists from China amount to an extreme attempt by Chinese authorities to punish news organisations that conduct factual work that does not cast the country or its leadership in a flattering light. Foreign correspondents are not propaganda workers, and should not be treated as such," it said.
"The FCCC condemns in the strongest possible terms the use of visa non-renewal as a form of punishment. Such treatment of foreign correspondents runs completely counter to Chinese claims that it supports openness and inclusiveness."
China has periodically expelled foreign correspondents for their critical coverage, typically by declining to renew their press credentials. Last year, Megha Rajagopalan, an American reporter for BuzzFeed News who reported extensively on Xinjiang, was forced to leave China under the same circumstances.
In 2012, Bloomberg and The New York Times both faced visa problems for their China correspondents after they reported on the family wealth of Xi and former Chinese premier Wen Jiabao.