US presidential election: the view from the street in China
A mix of interest around the country in the electoral race, from scorn to happiness to ambivalence
Many residents do not expect that a new administration in the White House would make much difference in China-US ties
Many Beijingers have followed the
Trump-Biden presidential showdown
with interest, while others just do not have time or the inclination to keep up with the election.
"I don't have much interest in world affairs, but my husband is constantly talking about the election at home," a shopkeeper at a convenience store in Chaoyang district in eastern Beijing said on Friday.
"If he were here, he would talk to you about it for hours, but I'm sick of hearing about it."
And in spite of Beijing's tight control of the media, state outlets in China have followed the race, although some with more enthusiasm than others.
On Friday, nationalist tabloid
Global Times
took aim at
President Donald Trump
, whose term has been marked by hawkish policies towards China.
The tabloid ran a photo and article about Trump with the headline: "Has the last moment arrived?"
Other online media focused on the chaos surrounding the elections, with clips of violent protests on election night.
Discussing the contest on a street corner bench in Chaoyang, two retired men, who would only identify themselves by their surnames, Yang and Zhang, called the race a mess.
"This isn't an election, this is chaos!" Yang said. "If you watch the news, all you can see is protests, angry citizens and politicians spouting nonsense ... They think they are the best in the world, and tell everybody what to do all the time."
Zhang, who has a daughter living in the United States, said he could not believe that the election had gone on for days without a result.
"It doesn't matter if
Biden
or Trump wins, American political parties are controlled by the capitalist class," he said.
"I would like my daughter to be able to come back, but she can't because it's too expensive and dangerous to travel with so many coronavirus cases around the world."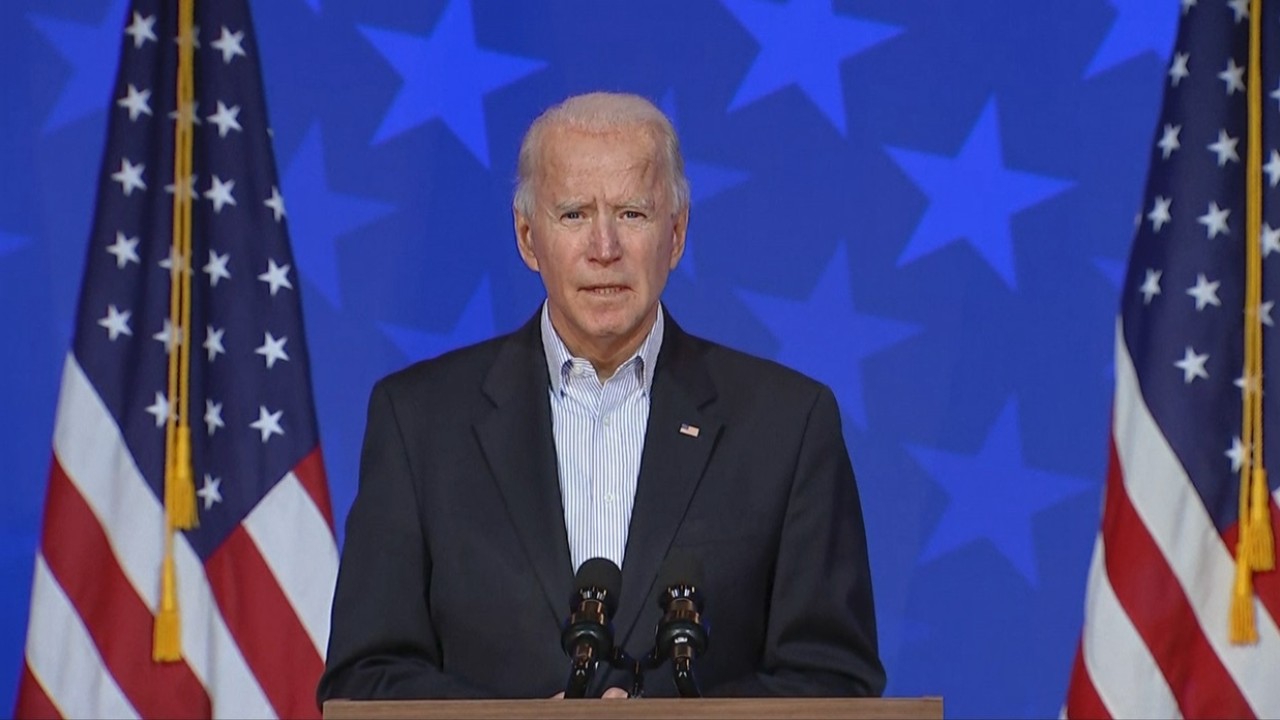 01:56
Joe Biden urges Americans to stay calm following US elections
Joe Biden urges Americans to stay calm following US elections
In Shanghai, Peter Dai, a manager at a Japanese trading company, said he followed the events early this week but lost interest as the vote counting dragged on.
"I don't know much about Biden, except that he is about 80 years old," Dai said.
"For Trump, mainland media painted him in a bad light. But according to my friends who are either American expatriates or Chinese living in the US, Trump's reputation in the US is not so bad. I think that's why he can still get so many votes after so many American citizens died from Covid-19.
"Trump likes Twitter and he has a strong character ... If he is not US president, we won't have such fun. If Biden becomes president, I doubt if he would be any nicer to China than Trump."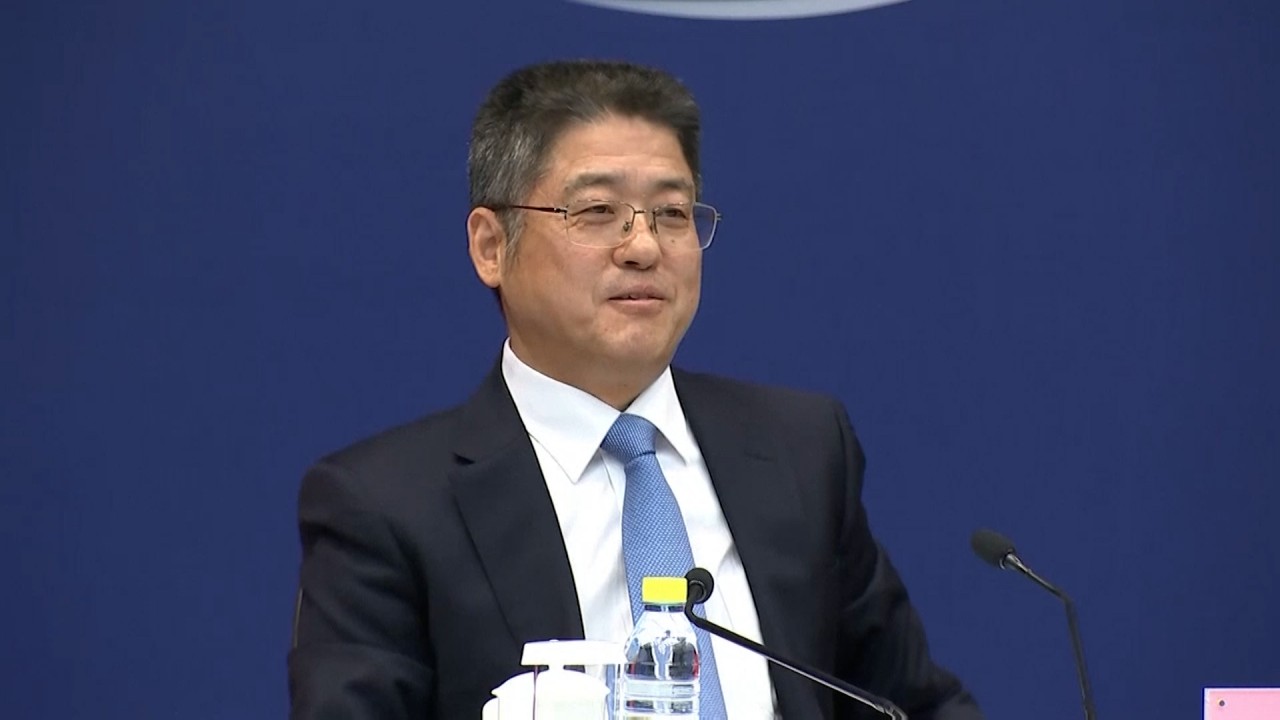 01:43
China's foreign ministry voices hope that US elections 'proceed smoothly'
China's foreign ministry voices hope that US elections 'proceed smoothly'
Also feeling disengaged was Chen Chen, a second-year student at South China Agricultural University in the southern city of Guangzhou.
"I'm indifferent about [Biden and Trump], because the US is anti-China, and both men will see China the same way no matter who becomes president," he said, adding that most students paid little attention to politics.
But Frank Zhu, a financial analyst in Shenzhen and self-proclaimed Biden supporter, said he stayed up late to watch the news.
"Trump lied all the time, broke up families, incited violence, had no respect for the law and abused his power [as president]," Zhu said.
"I pay attention to US politics because the US has an important role to play if we want to have a better world."
Additional reporting by Eduardo Baptista and Mandy Zuo