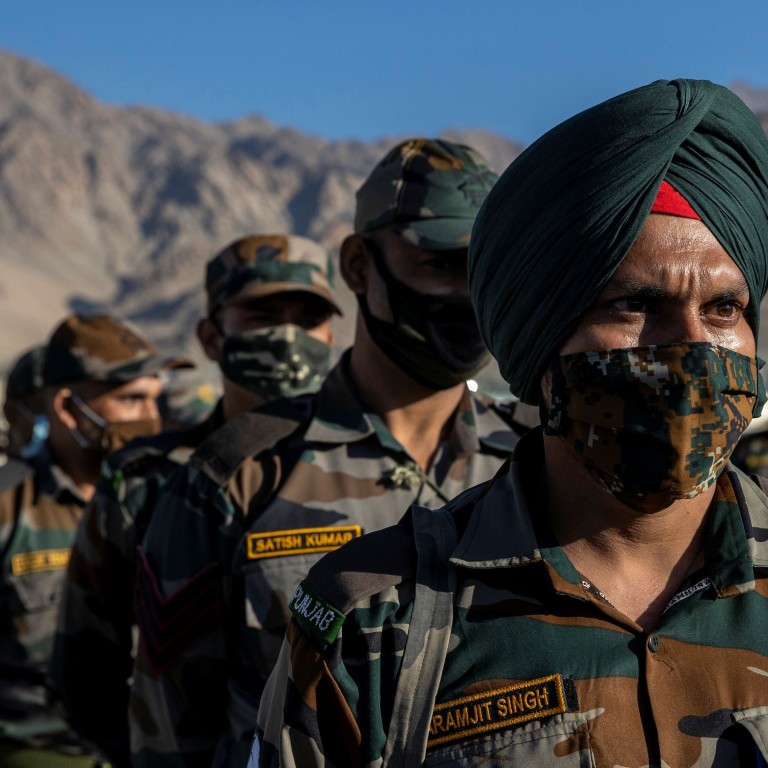 India made unreasonable demands, China says after border talks fail
Chinese military calls on India to prove its sincerity after latest commander-level talks falter
The two sides have traded accusations about recent incidents on their shared frontier
China has accused India of making unreasonable demands in their latest round of talks as the two neighbours continued to blame each other for the latest flashpoints on their
disputed border
.
India rejected the accusation, saying its suggestions to improve the situation were not accepted by China.
Long Shaohua, spokesman for China's Western Theatre Command, made the claim after the 13th round of commander-level talks between the two militaries, held on Sunday in Moldo, on the Chinese side of the Line of Actual Control (LAC) in eastern Ladakh.
"The Chinese side has made great efforts and fully demonstrated its sincerity to promote the de-escalation of the border situation," Long said in a statement.
"But the Indian side still insists on unreasonable and unrealistic demands, making the negotiations more difficult.
"China's determination to safeguard national sovereignty is unwavering and we hope that the Indian side will not misjudge the situation."
He urged India to prove its sincerity about working with China to achieve peace and stability on the border.
Before the talks, there was speculation that India would seek disengagement at Hot Springs, one of the points of contention.
Liu Zongyi, an associate research fellow with Shanghai Institutes for International Studies, said India's demands included disengagement at Hot Springs, the Depsang Plains and Demchok, requiring Chinese troops to withdraw behind India's version of the border line.
The two countries have differing interpretations of where parts of the LAC are drawn.
"These are the places that used to be controlled by China," Liu said. "Now India is asking Chinese troops to move backwards to the position it designated, which is not acceptable."
Hopes of achieving full disengagement before the harsh Himalayan winter were fading after the fruitless talks, and the military stand-off was likely to continue, Liu said.
"This is a sovereignty issue that there's no room for China to compromise on," he said.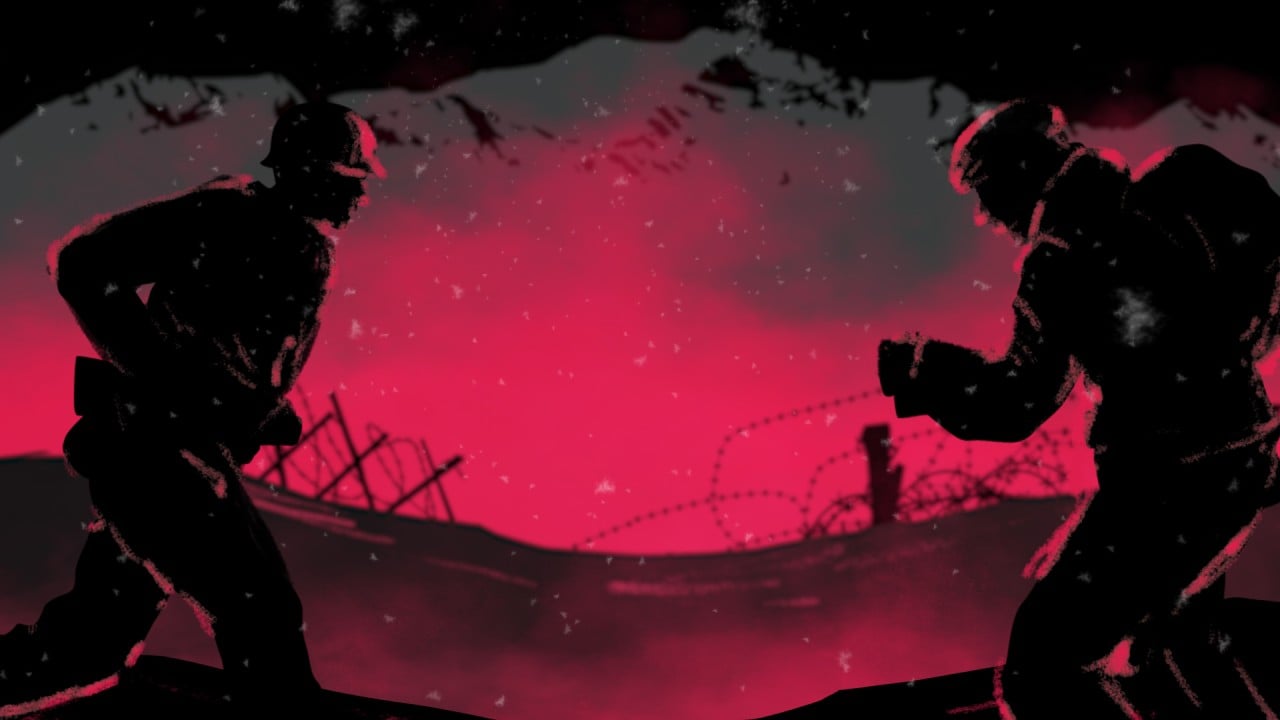 06:15
Who has the upper hand in the India-China border dispute?
Who has the upper hand in the India-China border dispute?
This was the latest round of discussions in a series that started in May last year when friction broke out at multiple locations in the border region.
Before the talks, General M.M. Naravane, the Indian Army chief, said China had been ramping up its military presence and infrastructure development along the disputed LAC, and India had taken countermeasures in response.
Addressing an event in New Delhi on Saturday, Naravane said the continued Chinese build-up in eastern Ladakh suggested "they [China] are there to stay".
"We are keeping a close watch on all these developments, but if they are there to stay, we are there to stay too," he said.
In Beijing, state-owned
China Daily
on Saturday published a report rejecting Indian media reports that about
200 Chinese border troops had been detained
by Indian counterparts for crossing the LAC. It said a routine patrol had been "unreasonably obstructed" late last month, the Chinese soldiers took countermeasures after being obstructed and returned after completing their mission.
China has carried out several high-profile military drills in Tibet and
Xinjiang
, which observers viewed as warnings to India. These included a live-fire drill involving battle tanks near the Karakoram mountain range at 5,000 metres (16,400 feet) above sea level "to refine combat ability in high-altitude conditions", state broadcaster CCTV said on Monday.
A statement released by India after the talks said tension had been caused by "unilateral attempts of the Chinese side to alter the status quo, in violation of the bilateral agreement".
"It was therefore necessary that the Chinese side take appropriate steps … to restore peace and tranquillity along the LAC," the statement said.
It said the Indian side had made "constructive suggestions" but China did not agree and "also could not provide any forward-looking proposals".
According to The Hindu, Sunday's talks lasted for 8½ hours, one of the shortest so far between the militaries.
The two sides agreed after the 10th round of negotiations in February to disengage their troops around Pangong Tso. They also disengaged in Galwan Valley in July and Gogra in August, although points of friction remain.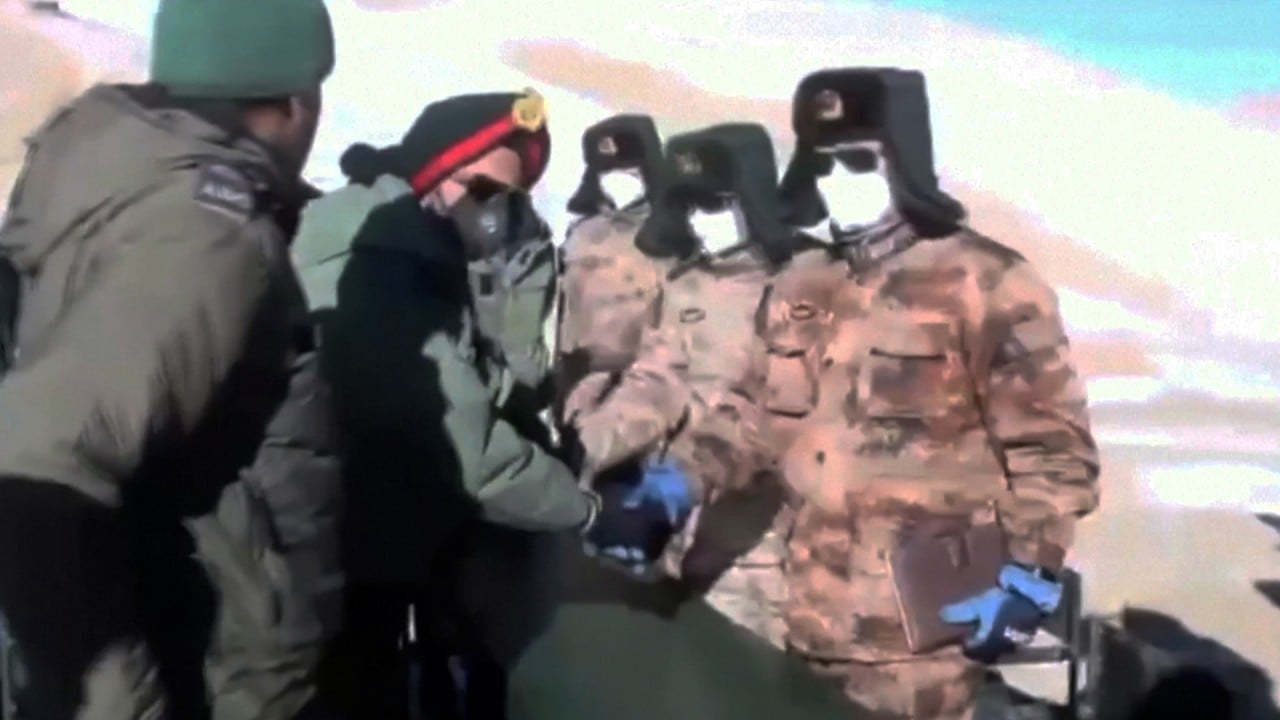 02:07
China reveals details of 2020 border clash with Indian troops after both sides complete pullback
China reveals details of 2020 border clash with Indian troops after both sides complete pullback
India had pressed for an early disengagement of troops in the remaining friction points in eastern Ladakh, according to Indian media reports.
A major focus was to complete the stalled disengagement at the Hot Springs area known as Patrolling Point 15, NDTV reported, citing news agency PTI.
"Unfortunately, the tenor of statements, particularly from the Chinese side, indicates that there is a hardening of position," the Hindustan Times newspaper quoted former Northern Army commander Lieutenant General DS Hooda as saying. "This will obviously lead to an extended period of tension along the LAC."
Tensions have been high since
deadly clashes
in June last year in the strategically important Galwan Valley in Ladakh, the deadliest encounter between Indian and Chinese forces in more than four decades.
This article appeared in the South China Morning Post print edition as: China, India trade barbs after border talks falter