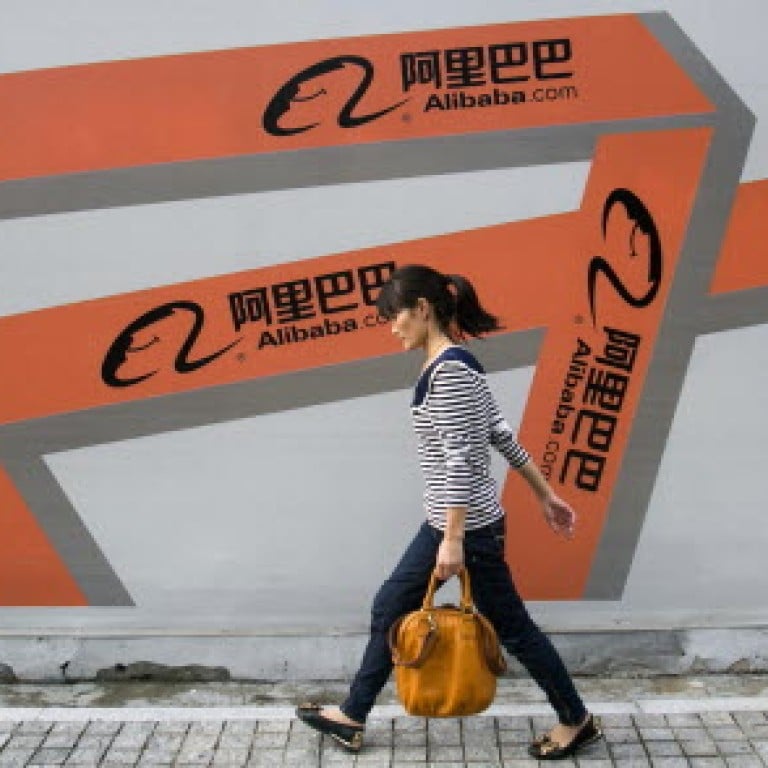 The rise of she-commerce: Chinese women rock the trend as online entrepreneurs
The number of women running online businesses is growing, they're getting younger and are venturing into sectors once dominated by men
Women entrepreneurs are edging out their male counterparts in the mainland's booming online shopping industry, according to an industry report.
Figures from Taobao, one of the largest online shopping platforms, showed that 50.1 per cent of its online shops were started by women, according to the "Women Entrepreneurs Report" published by Taobao's owner, Hangzhou-based Alibaba Group on Thursday.
Alibaba had 8.5 million active online shops in its Taobao, Tmall and Juhuasuan platforms as of June last year, according to its IPO prospectus last year.
The figure highlights a stark contrast with 67 other traditional industries, in which women entrepreneurs on average only account for 3.6 per cent of participants, the report shows.
The report also said that women entrepreneurs were moving away from industries traditionally associated with women, such as garments and beauty products, into sectors dominated by men such as digital products and furniture.
The report comes amid recent calls by Chinese leaders to promote innovation and entrepreneurship in an attempt to reverse an economic slowdown.
The report also found that women from the northeastern provinces, Sichuan, Chongqing, Hong Kong and Taiwan were more likely to start their own business than those from the three major cities Beijing, Shanghai and Guangzhou.
On Taobao, women entrepreneurs dominated cosmetic products, maternity and childcare products, garments, jewellery and accessories, as well as groceries and footwear.
The average female entrepreneur was 32.6 years old, 15 years younger than their peers in traditional industries such as retail.
Young entrepreneurs born in the 1980s and 1990s were more willing to start their own business – 61 per cent Taobao's shop owners are aged between 18 and 29, the report found.
Women were more wary of risk and costs, which could explain why more women were joining internet businesses with their relatively lower start-up and operating costs. An online shop at Alibaba's Tmall.com requires start-up capital of 210,000 yuan (HK$266,000), significantly less than a typical bricks-and-mortar business on the mainland.
Xu Zijian, a Shanghai-based angel investor and co-founder of the Bund CEO Group, said 30 per cent of entrepreneurs he had dealt with were women and that proportion was had been growing in recent years.
"We often talk about the 'she-conomy' in which the bulk of products and services target women. Since women understand women, it's no wonder that more of them become entrepreneurs," Xu said.
But women entrepreneurs still facing more difficulties, especially how to balance their work and family roles.
"When their companies face difficult times, women entrepreneurs receive more pressure than men counterparts because many of their friends and relatives suggest they should quit and return to families to be a good wife or a good mother," he said.
This article appeared in the South China Morning Post print edition as: The rise of she-commerce in China