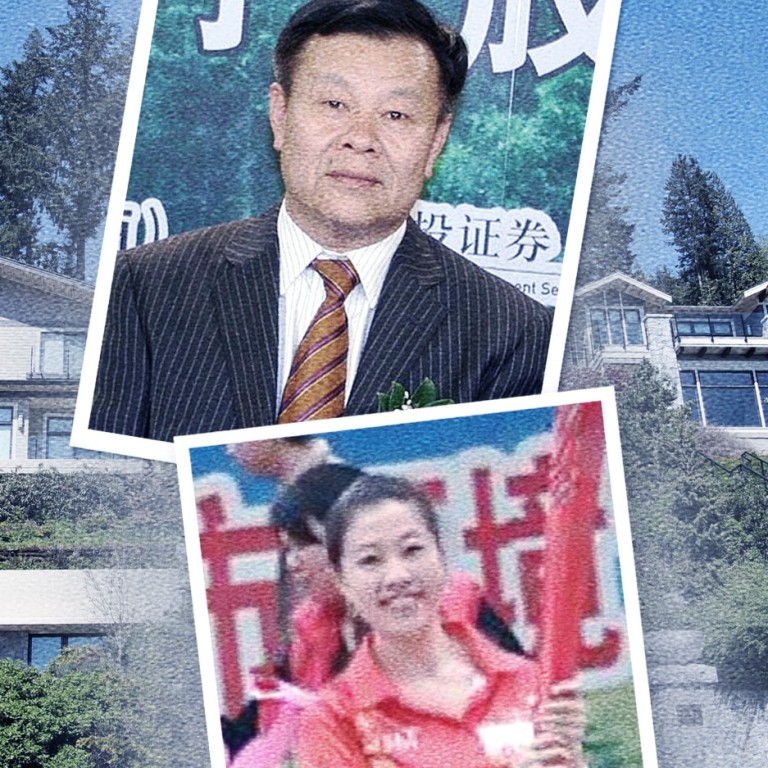 Exclusive

|
Chinese tycoon Li Jianhua fights daughter over Canada real estate fortune in lawsuits depicting knife violence, fraud and corporate turmoil
The former Chinese politician denies 'each and every allegation' by daughter Carol Li Xiaoqi in their battle over Vancouver assets worth millions
She says he brandished a knife in a confrontation over dying wife's shares, while he says daughter fraudulently had him sign English documents he could not read
Tycoon Li Jianhua once planned to live next door to his daughter in Vancouver after he retired from a career that has brought him political prestige and great wealth in China.
Two multimillion-dollar mansions were built on a steep and wooded hillside overlooking Vancouver and the Salish Sea, side by side in the exclusive British Properties neighbourhood.
It was a fitting location for the former deputy in the National People's Congress, China's parliament – in a corporate profile he called himself a "child of the mountains", a nod to his ethnic Hakka origins in a semirural part of Guangdong province.
Carol Li Xiaoqi proclaimed "devotion and filial piety" to her father. He declared "love and affection" for his only child.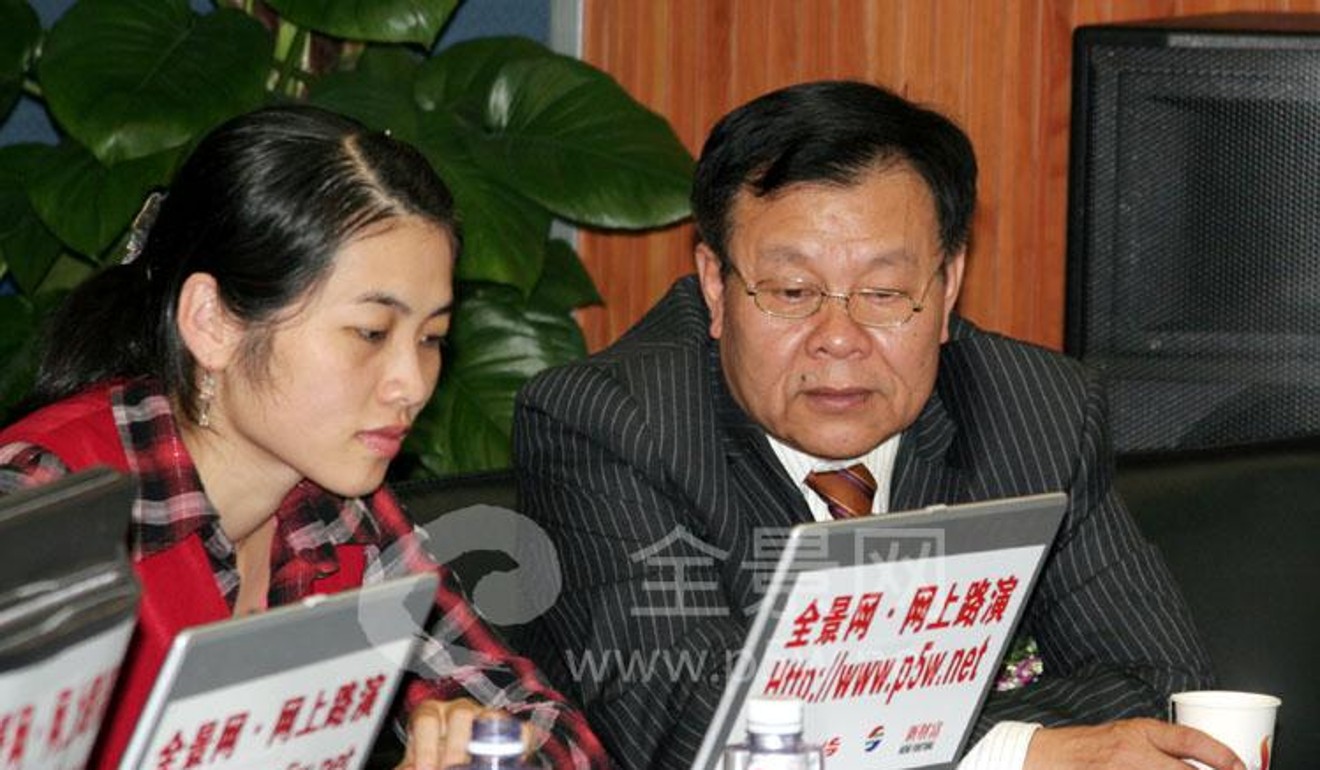 But instead of living out his days beside his daughter, widowed Li Jianhua, 65, is battling her in Canadian courts over a C$19 million (US$14.1 million) Vancouver real estate fortune, amid unproven and untested accusations of fraud and violence. Li denies his daughter's claims; she denies his counterclaims.
The conflict, depicted in legal documents obtained by the South China Morning Post, sheds light on upheaval at Guangdong Weihua Corporation (GW Co), the publicly listed Chinese wood-products company that was once an offshoot of Li Jianhua's Guangdong Weihua Group (GW Group).
In a series of escalating lawsuits and counterclaims in British Columbia's Supreme Court, Carol Li says her father attacked her while brandishing a knife, as he "forcefully" prevented his cancer-stricken wife, Liu Xian, from writing a will in Carol Li's favour in May 2013.
At stake were Liu Xian's GW Co shares that would soon quintuple in value after her death, to 1.67 billion yuan (US$242 million).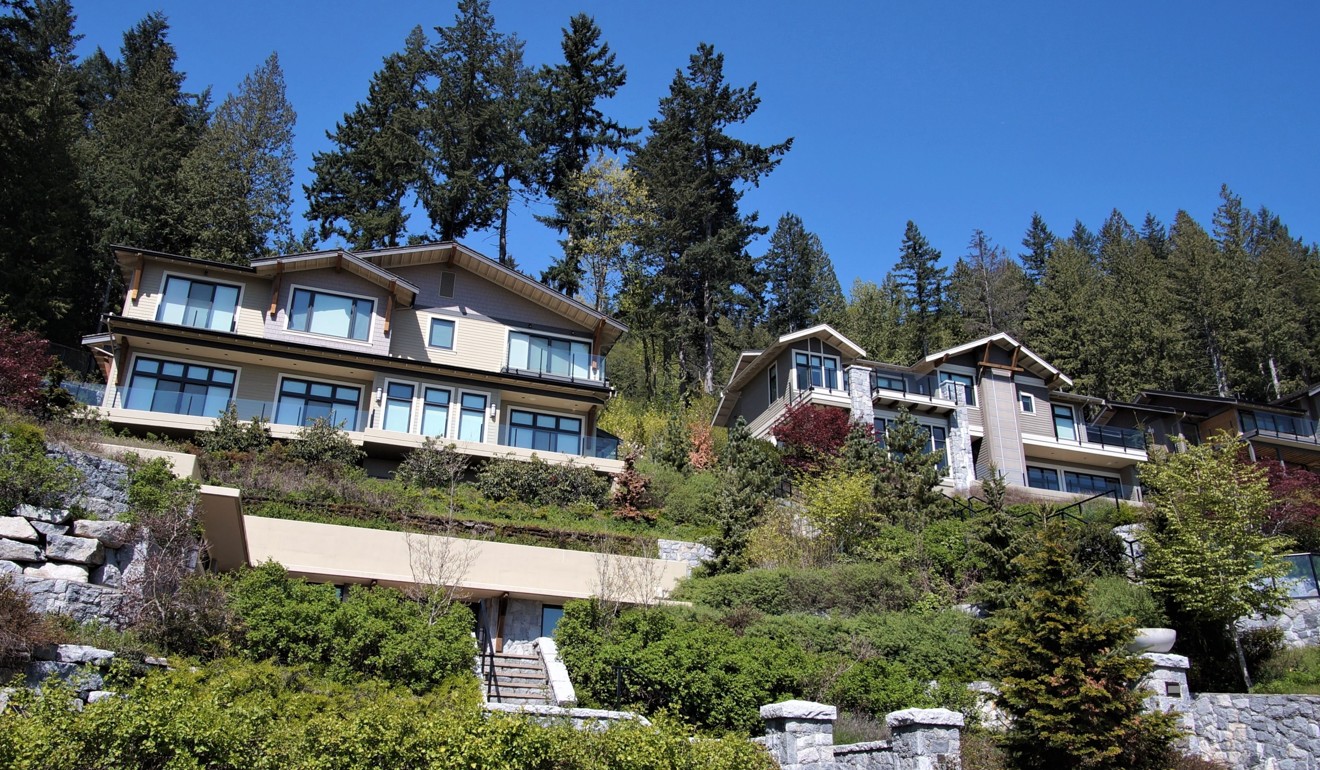 Li Jianhua, meanwhile, says his daughter tricked him into signing documents in English, which he could not understand.
The paperwork transferred millions' worth of Vancouver real estate into her name.
'Large and unexplained monetary withdrawals'
Li Jianhua denies "each and every allegation" against him in his daughter's lawsuit. Carol Li denies deceiving her father, and says she paid for all or most of the properties she claims.
The accusations made by both sides in the dispute are unproven, and the Post does not suggest otherwise.
But the rift they reveal contrasts sharply with the united front that Li Jianhua and Carol Li have presented publicly to investors and staff.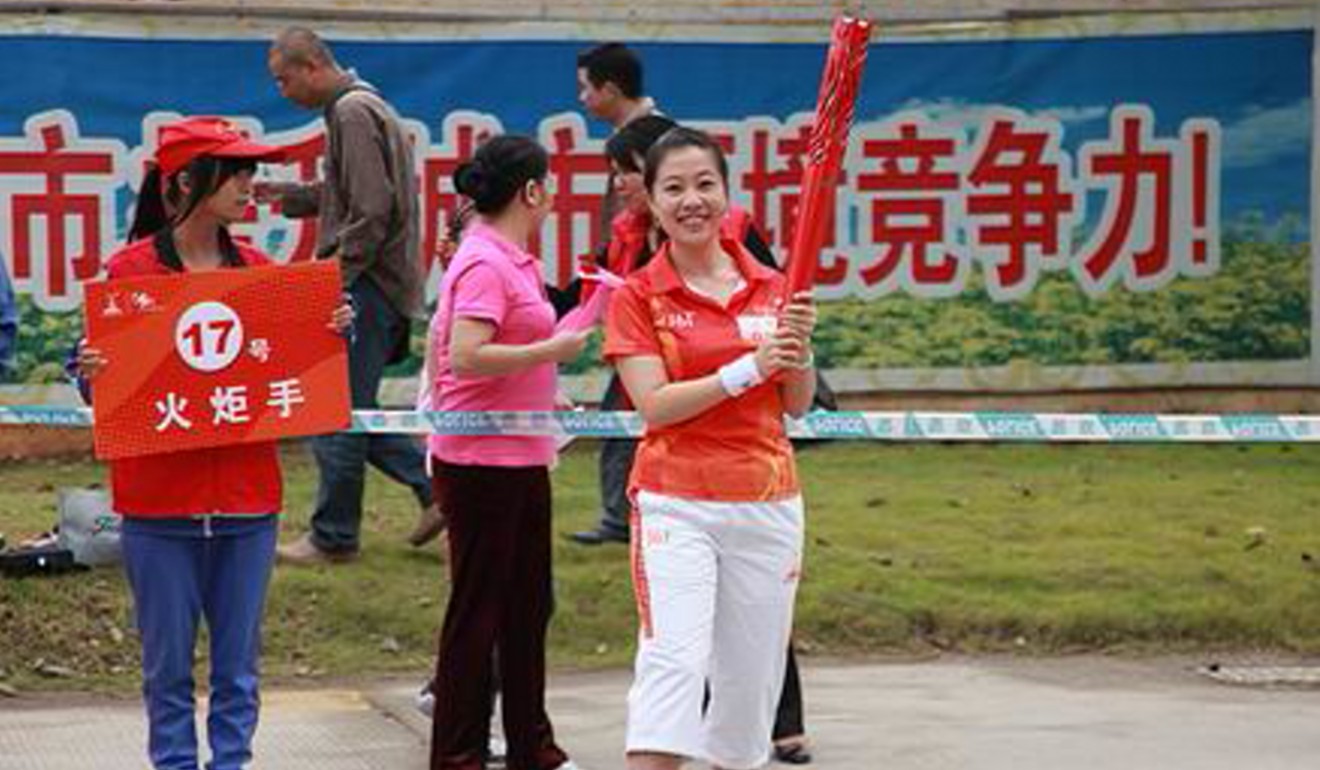 In GW Co's 2018 annual report, they are described as acting as shareholders in concert because of their father-daughter relationship, and at GW Group's new-year meeting in January, Carol Li gave a speech in her role as deputy general manager, paying tribute to her father's chairmanship of the firm.
"Just like the characters of his name indicate, Li loves his motherland; he loves the people; he cares about the veterans from the anti-Japanese war; he is passionate about his philanthropic work," she said in an account on the company's website.
But her Canadian lawsuit depicts a relationship that had already imploded.
Carol Li eventually gained control of her late mother's shares (or most of them), as Li Jianhua went on to repeatedly and illegally cash out
millions of his own shares
in GW Co, angering investors.
Li Jianhua had told his daughter in 2013 that GW Co and GW Group were approaching "financial crisis", according to her lawsuit. It says he had her provide personal loans of C$23 million (US$17.3 million) to "save" both firms.
But later, Carol Li says she discovered her father "used his position as controlling shareholder of Guangdong Weihua Group Co Ltd to benefit himself personally, and had made large and unexplained monetary withdrawals from the company."
Carol Li's lawsuit says that when she tried to discuss repayment of the personal loans in January 2014 – while GW Co's share price was going through the roof – Li Jianhua hit her with a stone glass ashtray.
"Since that incident, the plaintiff has tried to avoid Mr Li's presence," the lawsuit adds.
As a result, Carol Li "informed Mr Li and his companies that she acted independently, and that she had terminated any authority of Mr Li to represent her," she says in her latest legal filings that were lodged last November, just two months before her laudatory speech.
In an unsigned response to written questions, GW Co said "neither Li Jianhua nor Li Xiaoqi participate in the operational or managerial activities of the company". The firm rarely had contact with them, and it knew little about their "personal circumstances", the response said.
A person who answered the phone at GW Group declined to comment on the lawsuits.
A new husband, a worried father, four Vancouver homes
Carol Li is seeking ownership of the British Properties homes, each now worth C$7 million (US$5.2 million), and C$2.9 million (US$2.1 million) in proceeds from the sale of a house in the leafy suburb of Kerrisdale.
She also seeks to retain C$1.9 million in sale proceeds of a downtown Vancouver condo that was in her name when she sold it in July 2014.
But in his response and countersuit, Li Jianhua accuses his daughter of defrauding him, by getting him to sign English-language documents in Hong Kong in December 2013. He says he was told they were probate documents relating to his late wife – in fact, they transferred his ownership of the condo, and a half share of one of the British Properties homes, into Carol Li's name.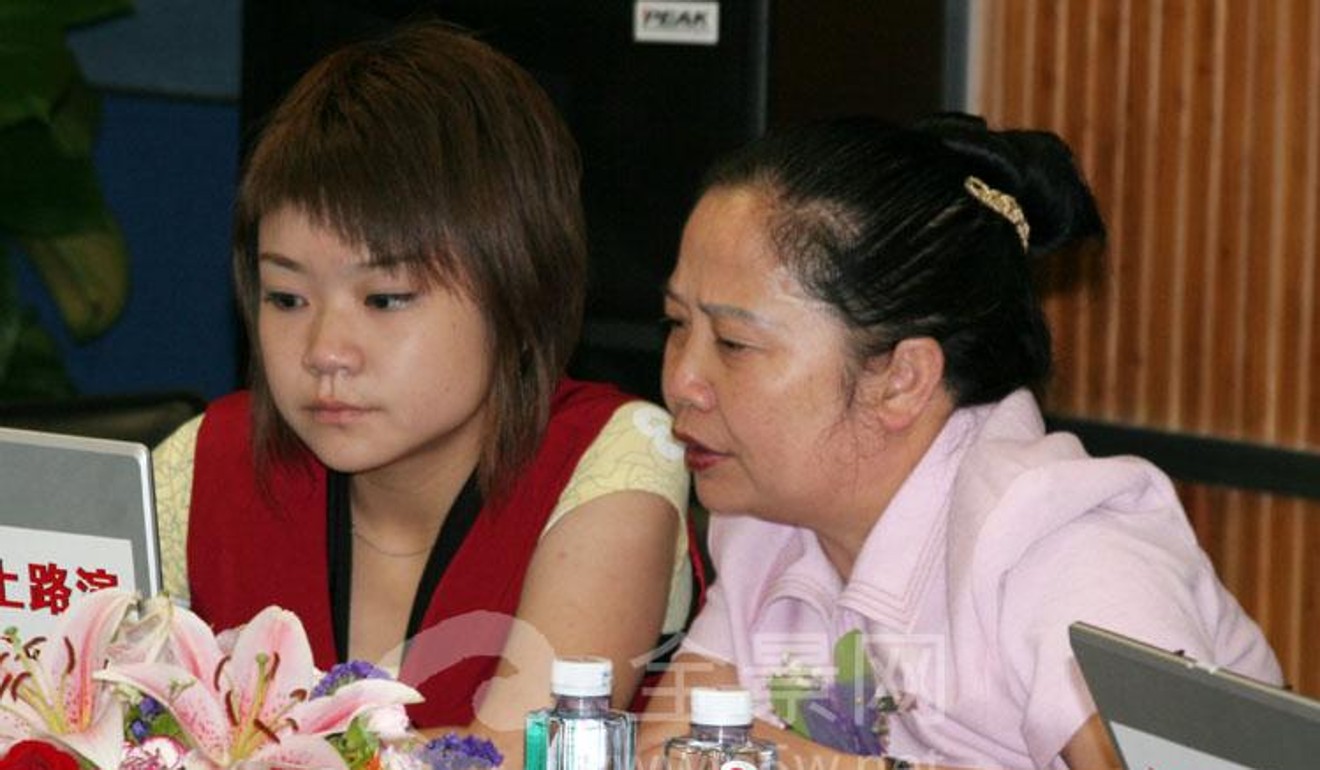 He too claims ownership of the British Properties homes and the condo proceeds, although he has yet to respond to his daughter's claim on the Kerrisdale home proceeds.
"Carol tricked the defendant into unknowingly making the fraudulent transfers," Li Jianhua's lawyers say in his April 2018 response. "The defendant is concerned that he may have signed various other authorisation documents in favour of Carol to which he has no knowledge."
Carol Li says she deserves special costs because of her father's "unfounded, recklessly made" allegations of fraud against her.
All four homes were originally bought in the names of Li Jianhua or his wife, but Carol Li says she actually paid all or most of the purchase costs, as well as the costs of building the British Properties houses from scratch. Her father denies this.
According to the daughter, the seeds of the family breakdown were planted in 2011, soon after she married a man named Nelson Szeto. She says the downtown condo in Coal Harbour, bought that May, was hers – but it was put in her father's name because he "expressed concerns about protecting [Carol Li's] assets from possible matrimonial claims".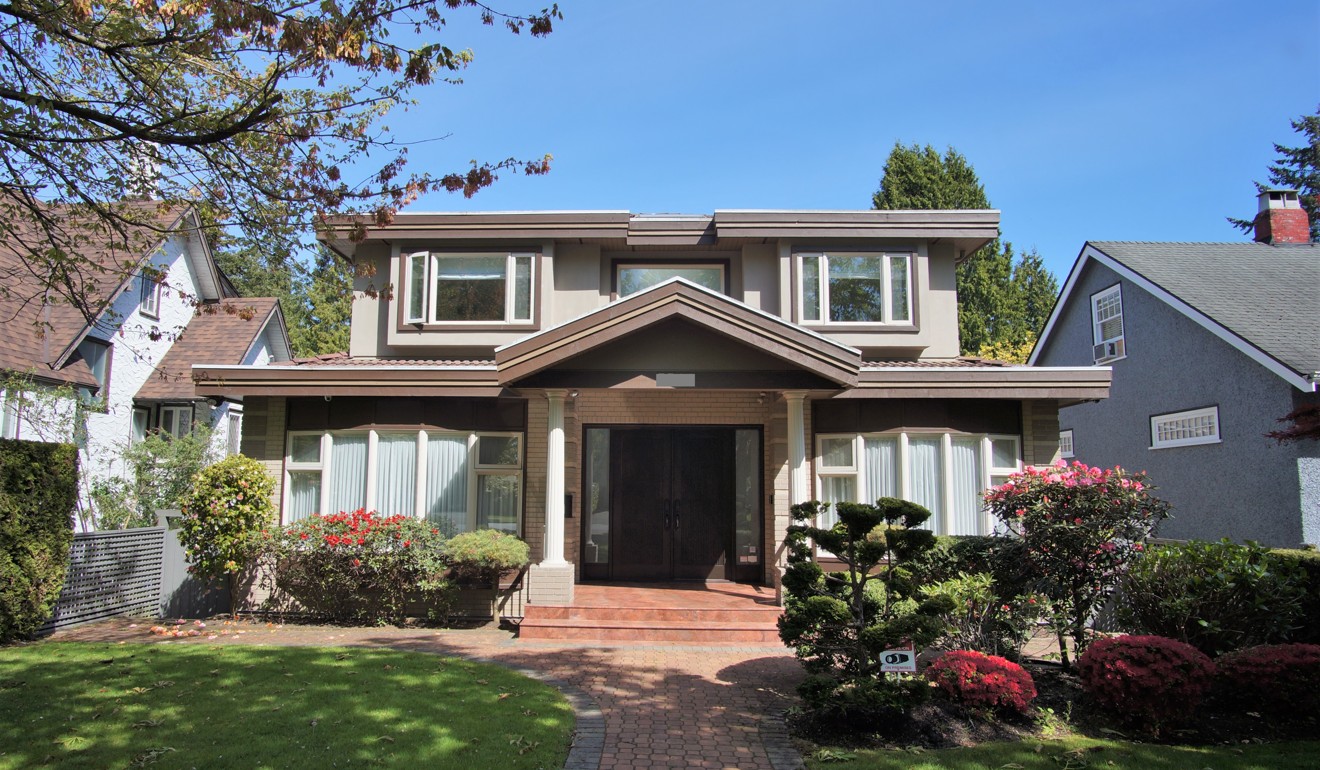 Carol Li says she thought the move unnecessary, but agreed. "[She] trusted her father and wanted to minimise any arguments between her parents, as her mother was undergoing treatment for stomach cancer," the lawsuit says.
The Kerrisdale house and the adjoining lots in the British Properties were also put in her parents' names to ease her father's concerns, she claims.
But the family tensions came to a head in May 2013, the daughter's lawsuit claims, in a confrontation that allegedly unfolded when Liu Jian had just weeks to live.
"Mr Li forcefully prevented Xian Liu from making a will in which the majority of [her] estate would have devolved to the plaintiff [Carol Li]," the lawsuit says.
"During this altercation, Mr Li brandished a knife, and attempted to injure the plaintiff."
The incident "caused grievous emotional distress to the plaintiff [Carol Li] and Xian Liu," the lawsuit says.
Carol Li says her father then "coerced" his dying wife into signing a power of attorney that gave him authority over most or all of her assets. But Liu died on June 19, apparently voiding the document: under Chinese law, Carol Li was now entitled to part of her mother's estate, regardless of the absence of a will.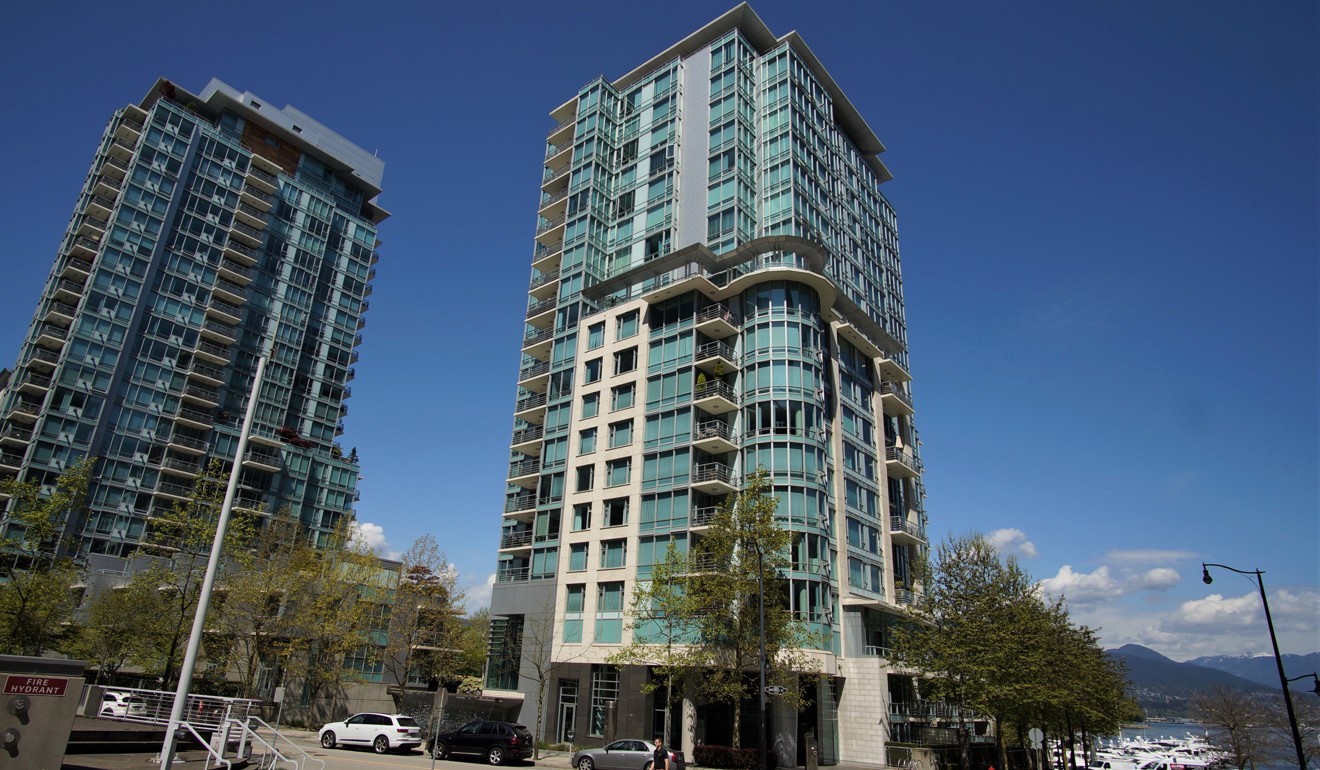 Li Jianhua allegedly continued to seek control of the shares. "Within one week of Xian Liu's death, Mr Li [Jianhua] urgently demanded that [Carol Li] sign a power of attorney document … for him to deal with all of the plaintiff's Guangdong Weihua Co shares as part of a major corporate transaction," Carol Li's lawsuit says.
"The Weihua shares were worth approximately C$271,000,000 at the time," it says, a calculation apparently based on the later share price.
On June 25, "still grieving the death of her mother and making arrangements for the funeral service", Carol Li says she complied and signed the document her father demanded, while also granting the C$23 million (US$17.3 million) in personal loans to bail out GW Group and GW Co.
Carol Li's lawyer Scott Kerwin said he had forwarded to her the Post's questions about her lawsuit but he had received no instructions to discuss the matter and therefore could not do so.
Helen Low, Li Jianhua's lawyer, also said she had received no instructions from her client to release information about the case, and could not discuss the matter. She later denied requests for an interview.
'He changed the locks at the houses'
Drifts of dead leaves now pile up in corners of the smaller of the British Properties homes, where Carol Li once planned to live.
Pathways surrounding the 5,300-square-foot home sprout thistles and grass, its blinds are drawn shut, and there is no one to enjoy the glass-wrapped balconies and their incredible views.
Carol Li says that after her mother died, Li Jianhua asked if he could retire to the home next door, which is slightly larger but built in similar style, down to the matching front doors and paintwork. Carol Li says she agreed "due to her devotion to her father and principles of filial piety".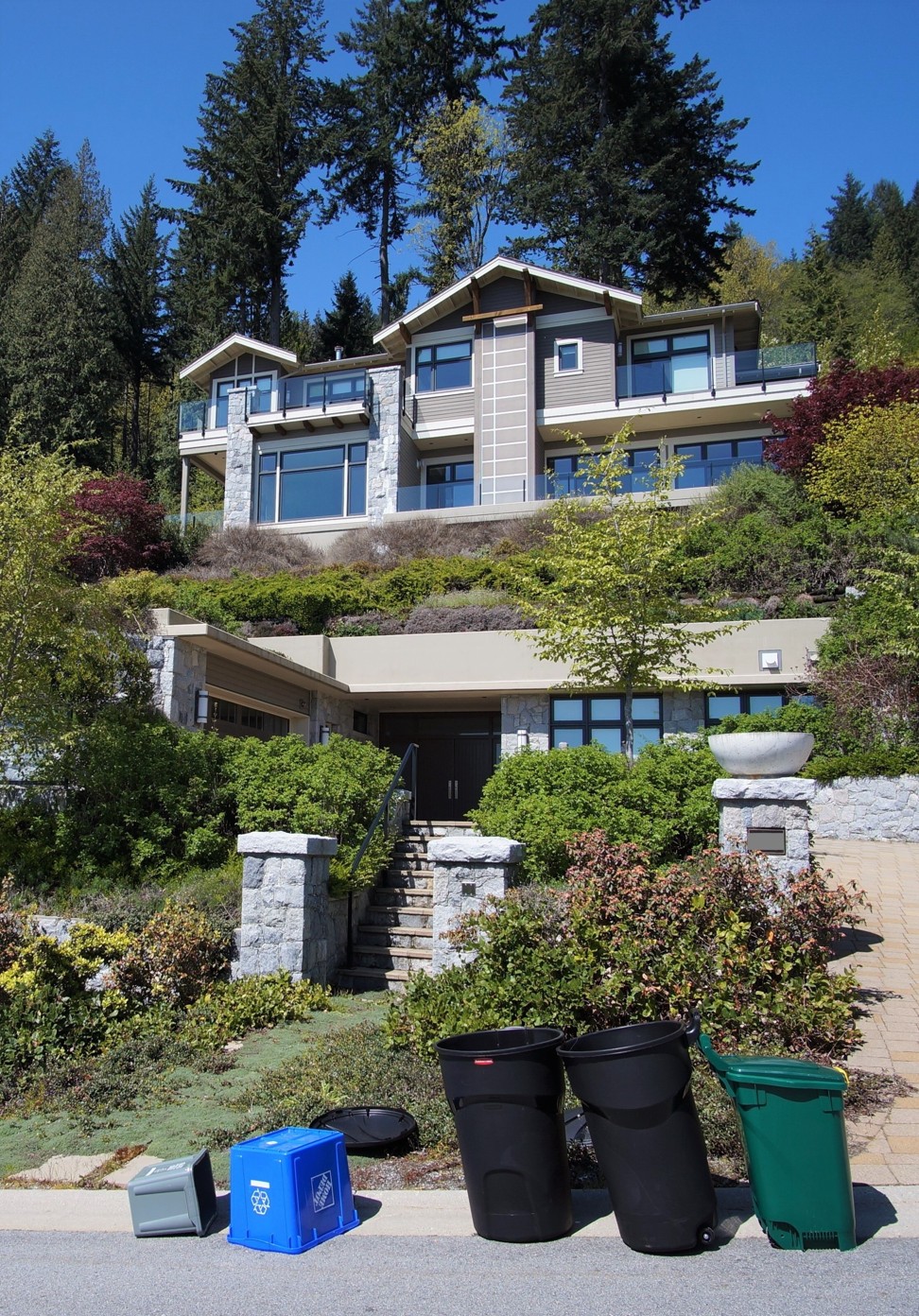 He never moved in, although Carol Li claims he visited at least once, in July 2017. "He changed the locks at the houses, without informing the plaintiff or providing her with new keys, and indicated that he intended to sell or lease the properties," her lawsuit says.
For his part, Li Jianhua said in his response to the lawsuit that he was once prepared to let Carol Li have the smaller home, "out of love and affection". That moment passed when he discovered his daughter had already tricked him into signing over part ownership, he claims.
No one came to the door of either property on an afternoon in May. But a young woman and a baby have now taken up residence in the larger home, according to a building contractor working on a nearby property. Recently emptied trash cans sat outside on the street.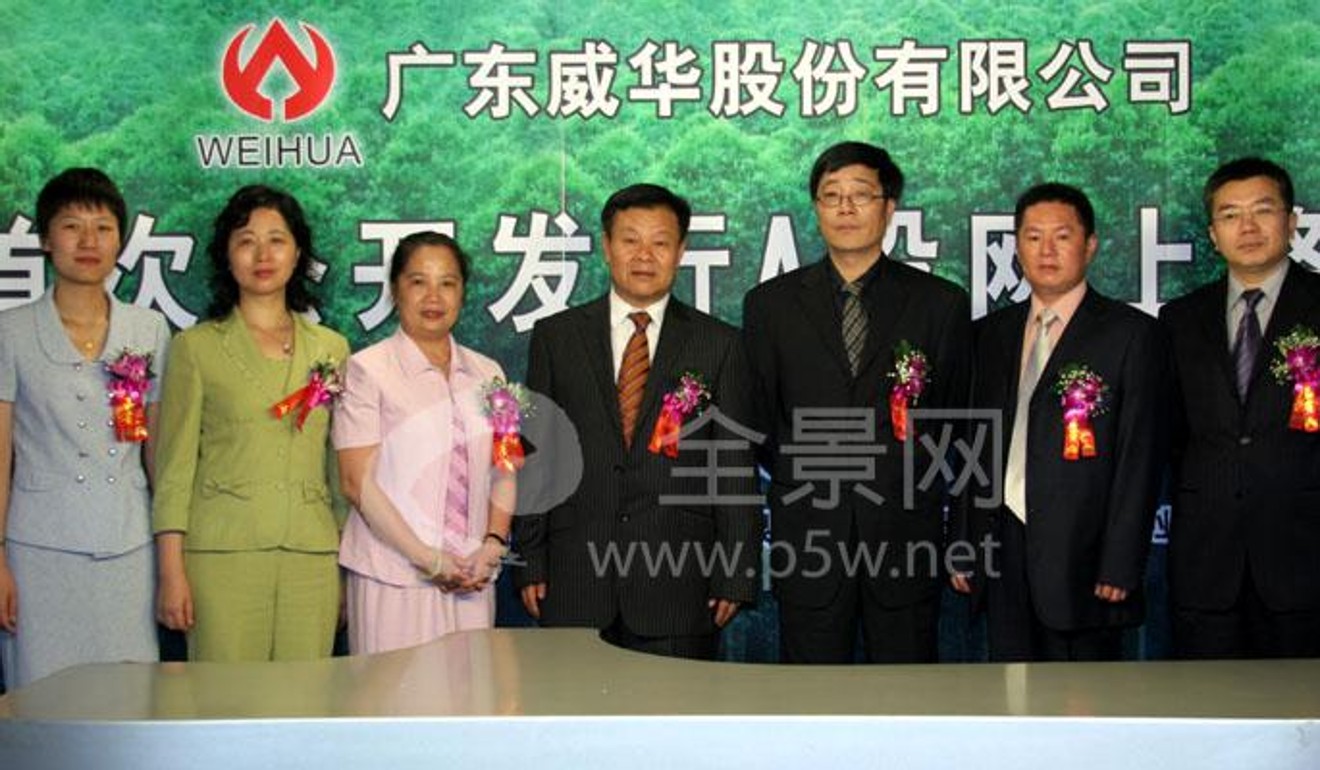 Carol Li's lawsuit suggests her father is sensitive to public perceptions about his family woes. Referring to the C$23 million in loans that Carol Li says she made to save GW Co and GW Group, it claims Li Jianhua only paid the money back "to avoid the dispute being made public".
But this sensitivity clearly has its limits, given his decision to publicly fight his daughter in the Canadian courts. A 14-day trial has been set for March 23, 2020.
This article appeared in the South China Morning Post print edition as: tycoon in tussle with daughter over homes