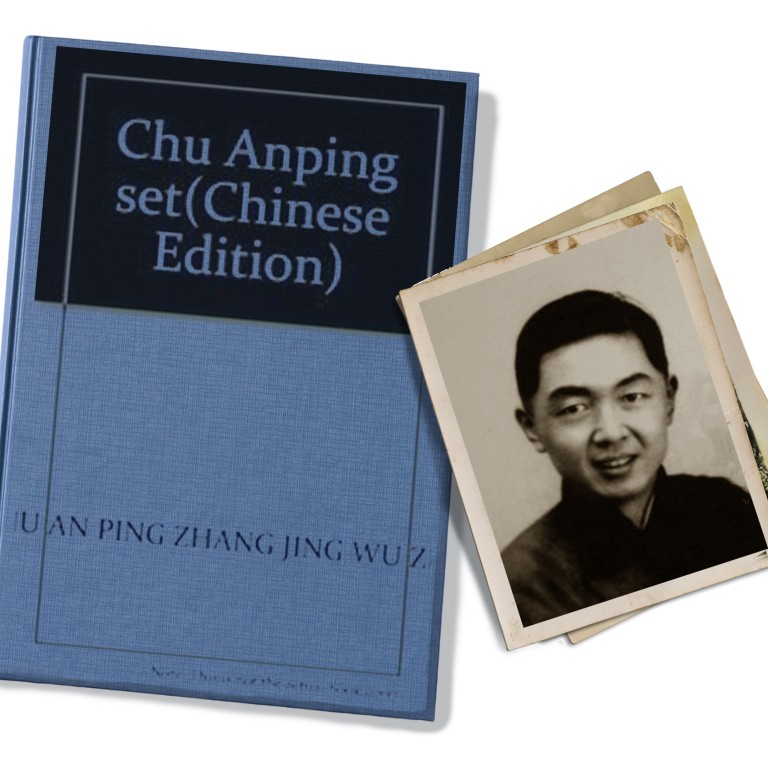 Legacy of 'rightist' editor Chu Anping remains controversial five decades after his disappearance
The memorial service of prominent "rightist" intellectual, Chu Anping, nearly five decades after his disappearance during the Cultural Revolution, showed his legacy remains a sensitive issue for the authorities, according to scions of Chu's contemporaries.
Chu, former chief editor of the Guangming Daily, then a liberal newspaper, became one of the earliest victims of Mao Zedong's anti-rightist movement in 1957. He was persecuted again during the Cultural Revolution and disappeared without trace in September, 1966. The only clue to his fate was a note he left behind saying "I have gone".
As his body was never found, speculation about his whereabouts ran rife for years – some believed he was beaten to death by Red Guards, who regularly dragged him out to be tortured, but his son, Chu Wanghua, believes he committed suicide.
On Monday, at Chu's home county in Yixing county, Jiangsu province, several of his personal effects – some photographs and a book – were placed in an urn and buried in a symbolic grave by his three sons, the Jiangnan Evening News reported.
"Today is not a sad day. Today is a day of commemoration and remembrance," Chu Wanghua, a composer and pianist now living in Australia, was quoted as saying.
A person close to the family, who declined to be named, said that although no officials participated in the ceremony, the burial of his belongings was still meaningful as the authorities had given their approval. The friend said Chu's children came up with the idea 10 years ago.
"The Yixing authorities wanted to do it, but they had to keep it low-profile at the same time," she said. "They are very afraid as he was the most outstanding person who paid the price for being outspoken in our time."
Zhang Lifan, the son of Zhang Naiqi, another prominent "rightist" – as liberals and progressives were branded at the time – said the handling of Chu's memorial was a difficult balancing act for the local authorities in Yixing.
In the late 1970s, the Communist Party rehabilitated many of the 550,000 intellectuals deemed as "rightists" in 1957, but Chu remains a sensitive figure to this day and his honour has never been restored.
Zhang said the ceremony did not amount to an official rehabilitation of Chu. "They still need to prove that the anti-rightist movement was correct," he said.
But he believed the local authorities wanted to benefit from their association with Chu's fame and hoped to generate good will by reaching out to his sons, one of whom is a well-known musician.
The Jiangnan Evening News reported that Chu's symbolic grave is localed among those of other famous local art and literary figures in the Longshu public cemetery in Yixing.
Zhang noted that memorial activities had also been held for other well-known persecuted intellectuals such as , who had not be rehabilitated either.
Well-known writer Zhang Yihe, the daughter of Zhang Bojun, said in her tribute during the ceremony that "Chu Anping was full of political passion and was outspoken … throughout his life."
She said his essay "The Party Dominates the World" was the "highest note" voiced by intellectuals, not only in 1957 but that it still rang true today. Chu, born in 1909, was labelled a rightist in 1957 after the influential article was published in his paper and People's Daily.
Mao was reportedly so angry he could not sleep for several nights after it appeared. Mao hit back in a People's Daily article a week later – a move that kick-started his nationwide anti-rightist movement. Chu was forced to apologise and resigned as chief editor.
Before the Communist Party came to power, Chu was editor of the liberal magazine Guancha, or The Observer. The magazine, highly critical of Chiang Kai-shek, was closed by the Kuomintang government in late 1948.