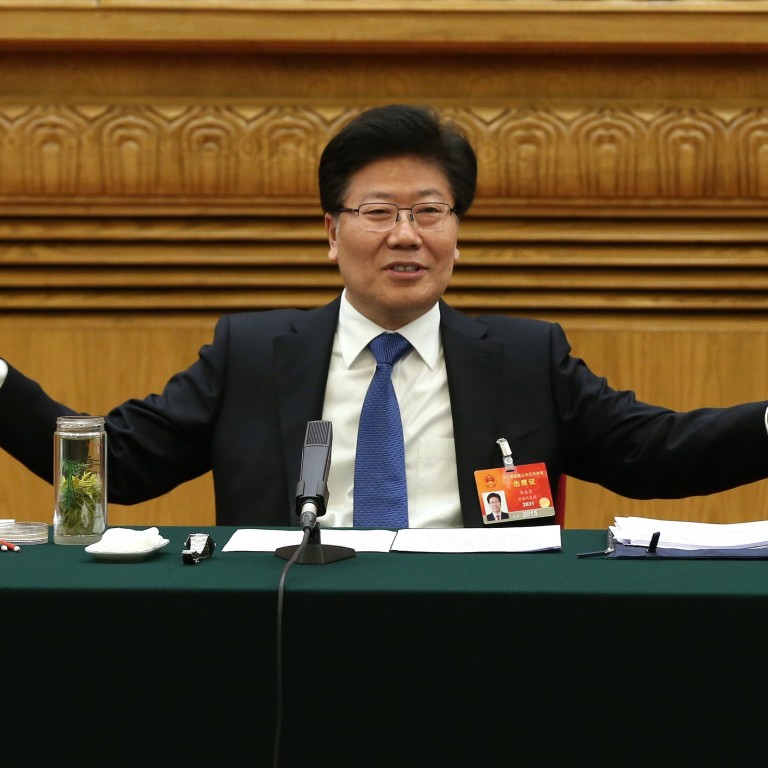 'Sinicise' religion to combat 'hostile forces': Chinese official
Xinjiang's top Communist Party official says forces inside and outside China are using religion to engage in "destructive activities" in the region
Xinjiang's top Communist Party official Zhang Chunxian told religious leaders that "hostile forces" were stepping up their infiltration in the restive region and that their teaching must be "sinicised" to ensure social stability, state media reported yesterday.
In a meeting attended by some 700 Muslim, Buddhist and Christian representatives on Sunday, Zhang said "hostile forces" inside and outside China were using religion to engage in "destructive activities" in Xinjiang, reported - the party's mouthpiece in the region.
He said religions must be "sinicised" and leaders must steer religions forward with Chinese socialism. He said religions must work under socialism to serve economic development, social harmony, ethnic unity and the unification of the country.
"Immerse religions in the Chinese culture... in order that religions can develop in a normal and healthy way," he said.
He said religious leaders must support the party's leadership and safeguard the motherland's unity and social stability, and "staunchly resist separatism, religious extremism and illegal religious activities".
He also said religious leaders should work hard at rooting out the harmful influence of religious extremism and must voice their strong condemnation of "acts of violence in the name of Islam" and expose the work of violent terrorists and extremists.
"They must understand that this is a serious political struggle between us and religious extremism and there is no room for negotiation," he said.
They should also understand that the faithful "must first be the nation's citizens" before their role as believers.
"Only when [one] is a good citizen, then [one] can be a good believer," he said.
China has been hit by a series of violent attacks in recent months that the authorities have blamed on Muslim separatists from Xinjiang. These included a knife attack at a Kunming train station in Yunnan last March, which was reportedly carried out by a group of terrorists after their attempts to flee the border and become jihadis overseas fell through.
Zhang said at the National People's Congress annual meeting in March that militants from Xinjiang who had joined the Islamic State group in the Middle East had been arrested after they returned home.
Jiang Zhaoyong, a Beijing-based ethnic affairs expert, said the government wanted to stress that the law should be put above religious beliefs.
"Whatever your belief is, you must first abide by law," he said.
This article appeared in the South China Morning Post print edition as: 'Sinicise' religion to combat 'hostile forces': official