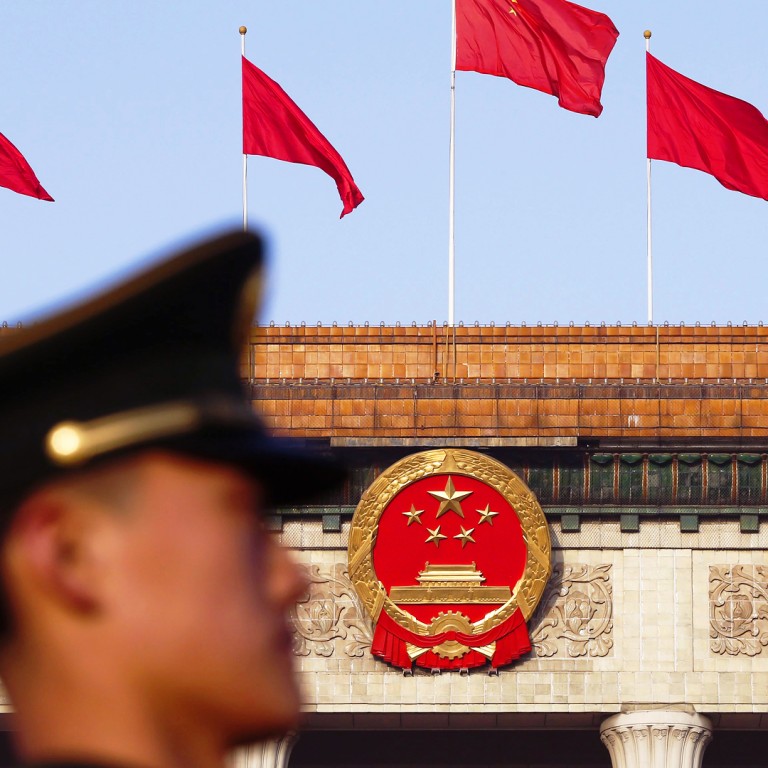 China's Communist Party tightens grip on private firms, joint ventures
New rule, which also affects joint ventures and other organisations, imposes stricter control over party groups within those institutions
The Communist Party has moved to strengthen its grip on private enterprises, joint ventures and other non-party groups with a new rule governing the conduct of its members within such institutions.
The Regulation on Leading Party Members' Groups, published by the state-run Xinhua yesterday, covers organisations of influential party members, which are formed within other more general groups to help implement party policy.
"The leading party members' groups in state organs, organisations and non-party units are important channels to guarantee the implementation of the line and policies of the party, and the system must be strengthened and improved," stated the regulation, which comprises eight charters and 39 clauses.
According to the party constitution, such groups can be set up in state organs, social organisations and institutions, or other non-party organs.
The new rule covers organisations across a broad spectrum.
These include the National People's Congress, various levels of the Chinese People's Political Consultative Conference, the ruling party's advisory bodies, the central ministries under the State Council, the courts, state-owned enterprises, and even social organisations such as writers' and artists' associations.
According to Xinhua, the regulation offers new guidelines addressing how to set up such groups, their supervision and decision-making procedures, as well as how to deal with liabilities and errors.
The news agency quoted party experts as saying that the new rule would also help standardise the party's work in those areas.
The regulation also aims to improve discipline among party members, directing the groups to cooperate with discipline inspectors to uncover any misconduct.
"Group members who fail to do their duty … will be pursued and punished," it stated.
The new rule is the first to target such groups since their inception 70 years ago. It is estimated that there are more than 86,000 leading party members' groups at all levels.
Analysts say the new regulation is a move to shore up the party's leadership in private enterprises and joint ventures, which are employing an increasing number of the mainland's working population.
Leading party members groups' have been set up in many private and foreign-invested ventures since former president and party chief Jiang Zemin declared that private entrepreneurs should be allowed to join the party.
Other analysts believe the move is also an effort to buttress party leadership at state-owned enterprises about to undergo sweeping reforms to their ownership, which may include private investors.
Under the reform initiatives, most state-owned firms are expected to be restructured into joint-stock companies, introducing either private or foreign investors.
This article appeared in the South China Morning Post print edition as: Grip tightened on private firms