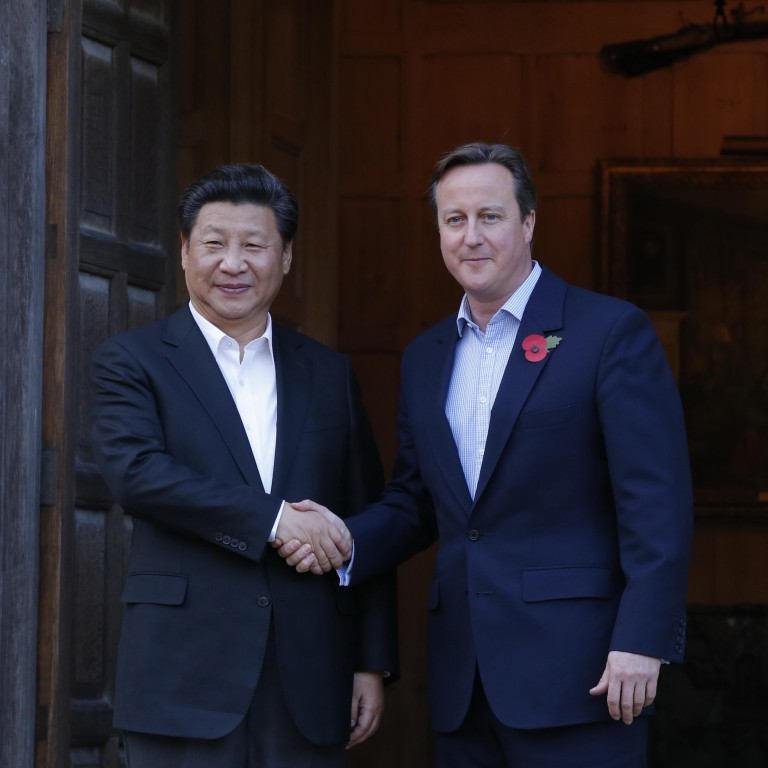 Update
China wants Britain in a united European Union, Xi Jinping tells David Cameron
Chinese president hopes London can play constructive role in promoting deepening development of China's ties within Europe
China wants a united European Union in which Britain plays a prominent role in promoting Chinese relations with the bloc, Chinese President Xi Jinping told Britain's prime minister in an indirect plea for the nation to remain part of the EU.
Prime Minister David Cameron is seeking to renegotiate Britain's relationship with the EU, which it joined in 1973, as the "in" and "out" campaigns prepare for battle in a referendum on membership, to be held before 2017.
In a meeting at Chequers, the prime minister's official country residence, late on Thursday, Xi told Cameron that the EU was a strategic partner of China and also its largest trading partner, China's Foreign Ministry said in a statement on Friday.
"China hopes to see a prosperous Europe and a united EU, and hopes Britain, as an important member of the EU, can play an even more positive and constructive role in promoting the deepening development of China-EU ties," it added, paraphrasing Xi's comments.
China typically does not comment on votes in other countries, viewing it as interference in their internal affairs.
Professor Zhou Yongsheng, of China Foreign Affairs University, said as cooperation between London and Beijing grew deeper, Britain would understand China better than any other country in the EU.
"Now that China is becoming more and more powerful and having a stronger influence in the world, the policy of not interfering in [other countries'] internal affairs is being put to the test, and will inevitably be dropped in the long run," Zhou said. "The internal affairs of many nations directly involve China's interests. How can it not interfere?"
However, Beijing has been worried about the implications of free trade-supporting Britain leaving the EU, and of any weakening of a grouping that it views as a vital counterbalance to the United States, diplomats say.
Jiang Yuechun, senior research fellow at the China Institute of International Studies, a Foreign Ministry think tank, said a united EU was crucial for its economic recovery, and China did not want to see it divided given the bloc's current economic situation.
"The EU is China's biggest trade partner," Jiang said. "China's economy is at a very crucial stage, with its foreign trade shrinking in the past months. China's trade is highly valued by the EU. From this perspective, [China] naturally hopes to see the EU remain united instead of breaking up."
Xi was on his first state visit to Britain, 10 years after the last such trip by a Chinese president, Hu Jintao .
The British government has moved forcefully to strengthen financial and political ties with Beijing. This year it broke ranks with the US by signing up as a founding member of the Chinese-led Asian Infrastructure Investment Bank.
This article appeared in the South China Morning Post print edition as: Beijing wants Britain in united E.U.