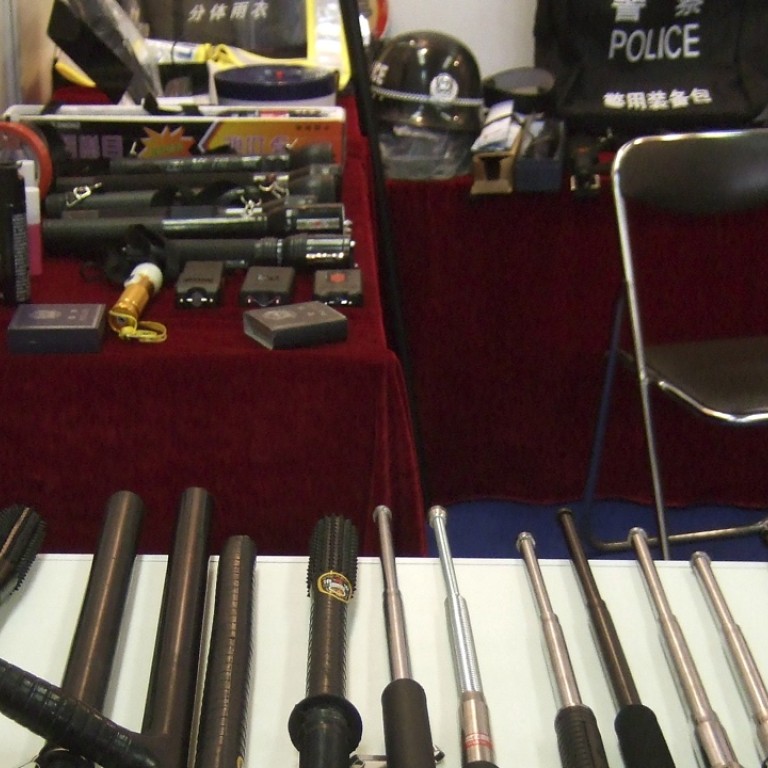 Detained lawyers, activists in China face serious risk of torture, says Amnesty International
Lawyers and activists held in Beijing's crackdown on rights advocates in danger of abuse as authorities resort to forced confessions: Amnesty
The lawyers and activists detained in a recent nationwide crackdown on rights advocates are at "serious risk of torture and ill treatment", Amnesty International said in a new report released today that highlighted torture and forced confessions on the mainland.
Meanwhile, rights group Chinese Human Rights Defenders found after studying interviews and data from more than 2,300 cases that the government had systematically failed to prevent torture, hold torturers accountable and respect the rights of torture victims, according to its report released this week.
China's record on torture is set to be formally scrutinised by the UN Committee Against Torture in Geneva next week.
Amnesty International's report said 12 lawyers and activists were still being held on state security charges in "residential surveillance in a designated location" – a form of solitary detention that can last up to six months in an unknown location. As of last month, at least 248 had been taken away by police, detained or arrested in a crackdown that started in July, the group said.
Most have been released, but apart from those placed in "residential surveillance", several remained in criminal detention or were unaccounted for.
With no contact with the outside world, detainees under "residential surveillance in a designated location" were "at grave risk of torture and other ill-treatment", the report said, adding that the authorities were increasingly using this form of detention.
Amnesty said the mainland's criminal justice system still relied heavily on forced confessions obtained through torture and ill treatment, and lawyers who raised claims of abuse were themselves often threatened, harassed or even detained and tortured.
Reforms that the government hailed as human rights advances had done little to change the deep-rooted practice of torturing suspects to extract forced confessions, the report said.
Lawyers interviewed by Amnesty said they often faced reprisals when they challenged law enforcement authorities.
Torture and ill treatment in pre-trial detention were common, the report said. Tools of torture included iron restraint chairs, "tiger benches" – where individuals' legs are bound to a bench, with bricks gradually added under the victim's feet, forcing the legs backwards – as well as long periods of sleep deprivation and the denial of sufficient food and water, it said.
Lawyer Tang Jitian was quoted by the report as saying that when he looked into alleged torture at a secret detention centre last year, he was strapped to an iron chair, slapped, kicked and hit with a plastic bottle until he passed out. He was later hooded, handcuffed and suspended off the ground by his wrists as police beat him, he said.
The report said the lack of judicial independence and public security agencies' power were the main obstacles in seeking justice in claims of torture.
"The procuratorate has dual roles of prosecution and investigation and the court has been reluctant to exclude illegal evidence, including that taken from extracting confession through torture," said Patrick Poon, China researcher at Amnesty.
The Chinese Human Rights Defenders found that torture and other forms of mistreatment were especially common in cases involving individuals whose views, speech, religious beliefs or rights defence work threatened the Communist Party.
Its report acknowledged that some laws had measures that could help prevent torture, but said weak enforcement allowed torturers to evade punishment.
Criminal suspects were also subjected to prolonged pre-trial detentions, the group said, giving the example of lawyer Pu Zhiqiang  , who was taken into custody in May last year but has yet to be tried.
The Defenders said rights lawyers faced increasing persecution and interference in their work, citing the example of more than 20 rights lawyers and activists who were held incommunicado for more than 100 days in the recent crackdown.
The rights groups urged the government to end the use of torture; release lawyers and activists who had been put under secret detention without trial; guarantee that statements obtained under torture were not used as evidence in proceedings; and bring mainland laws in line with the ban against torture under international law.
This article appeared in the South China Morning Post print edition as: Detainees face 'risk of torture'