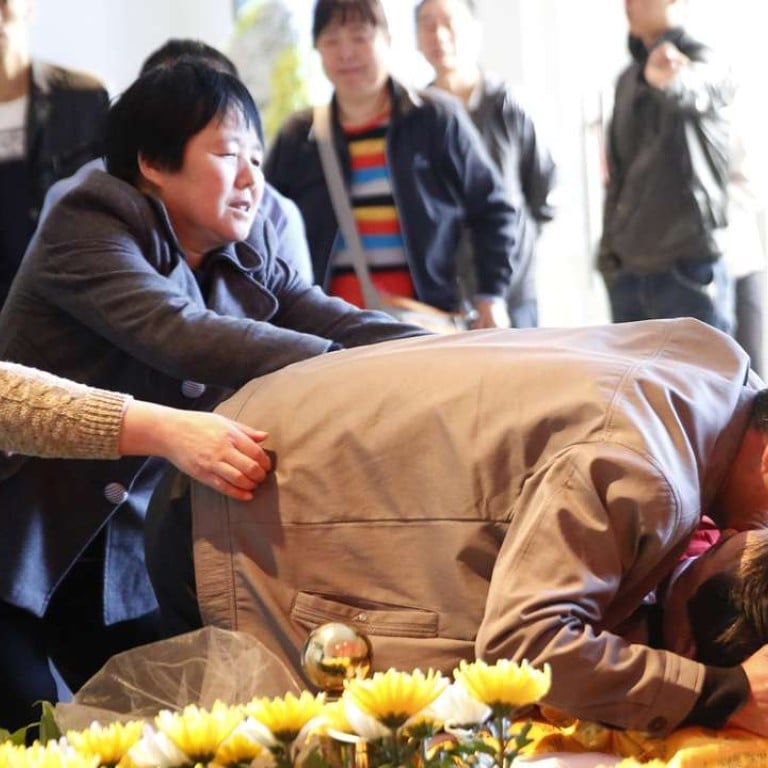 Update
China launches probe into Baidu over paid search listings after student dies following cancer treatment sourced online
Young man's death after receiving experimental therapy at hospital listed on top of his Baidu search triggers public outrage
China's internet watchdog has set up a task force to investigate the country's biggest search engine Baidu, amid mounting criticism over its prominent placement of sponsored health care providers in its search results.
The probe was prompted by an outcry over the death of a 21-year-old man who sought treatment for cancer at a hospital that topped his Baidu search.
Critics said Baidu should do more to check the claims made by advertisers who pay for high rankings in online searches.
Officials from the Cyberspace Administration of China, health authorities and the State Administration for Industry and Commerce will investigate the firm and the practice.
Baidu said last night it welcomed the investigation and would cooperate fully. "The fitness and effectiveness of online information is the responsibility of every internet participant, ­including Baidu. Baidu will fully cooperate with the authorities' ­investigation and accept oversight, leaving no opportunity for false online information and illegal activities," China News Service quoted Baidu as saying.
Wei Zexi, a computer science student living in Shaanxi province, died last month of sarcoma, a rare cancer in soft tissues.
Wei used Baidu to search for recommended treatments for his tumours after undergoing chemotherapy and radiotherapy, mainland news outlet Caixin quoted his parents as saying.
He opted for a form of immuno­therapy – a treatment that tries to stimulate the body's immune system to better fight the disease – offered by a hospital run by the Beijing paramilitary police and that came up top in his Baidu search result, Wei said in an ­account of his experience published online.
WATCH: I still have dreams, says Wei Zexi in video before his death
The Second Hospital of the Beijing Armed Police Corps describes its DC-CIK – short for dendritic cells and cytokine-induced killer cells – treatment to tackle tumours as the most advanced technology.
It claimed the treatment had been developed by a top university in the United States, which the hospital claimed had cooperated in transferring its expertise to China.
The DC-CIK treatment was actually performed by contracted private health-care-service providers in the hospital, according to a statement by the Chinese Non-government Medical Institutions Association published on People's Daily's website. It called on the government to tighten regulation on Baidu's health-care advertisements.

The effectiveness of immunotherapy in tackling cancer has been questioned by some medical experts.
Dr Stephen Chan, an associate professor at Chinese University of Hong Kong's clinical oncology department, said the treatment was still experimental and still undergoing clinical trials and that it should not be used routinely as a standard treatment for cancer.
The treatment cost Wei's family more than 200,000 yuan (HK$240,000) and was unsuccessful, with the cancer spreading to his lungs within months.
Baidu was strongly criticised in a commentary published by a social media account operated by Communist Party mouthpiece
People's Daily
.
The commentary accused the search engine of putting profit ahead of morality.
"As a search engine company that occupies a commanding market share in China, Baidu serves as the gateway for most Chinese internet users to search for information. But it is a seemingly open and wide entrance to knowledge that has become choked at the throat by money," it said.

Baidu last week said online marketing revenue rose 19 per cent in the first quarter to 14.9 billion yuan, accounting for 94 per cent of its total revenue.
The medical centre where Wei was treated had stopped admitting patients yesterday.