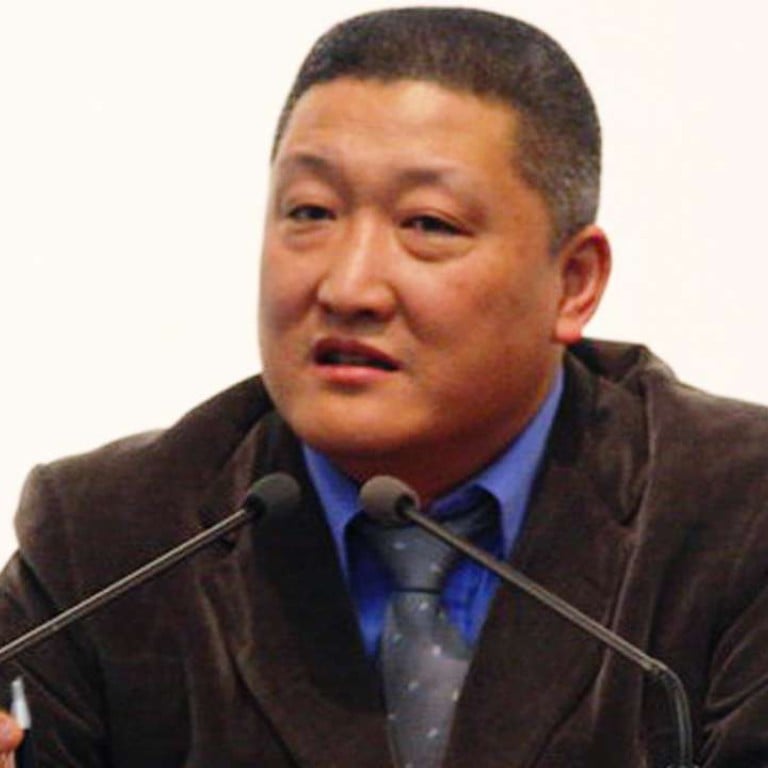 Son-in-law of ex-senior Chinese leader Jia Qinglin named in latest batch of Panama Papers
Relative owned offshore firm in tax haven the British Virgin Islands, leaked documents allege
The son-in-law of one of China's former top leaders, Jia Qinglin, has been revealed as owning a company in an offshore tax haven, according to documents in the latest batch of the Panama Papers obtained by the South China Morning Post.
Li Pak-tam is the owner of a firm listed in the British Virgin Islands in the Caribbean called Fung Shing Development Ltd, the documents allege.
Li's father-in law, Jia, is a former member of the Communist Party's powerful Politburo Standing Committee and was ranked the fourth most senior leader in China as the head of the nation's political advisory body. He retired in 2013.
The Panama Papers are 11.5 million documents leaked from Mossack Fonseca, one of the world's biggest offshore tax law firms.
The papers have been distributed to media around the world by the International Consortium of Investigative Journalists. Previous documents also linked Jia's relatives to offshore companies.
Owning offshore accounts is not illegal in China, neither does it directly suggest any illegal action or wrongdoing.
Relatives of at least nine present or former Politburo Standing Committee members have offshore holdings, according to the documents released so far.
Fung Shing Development was originally solely owned by another group Healey Enterprises Ltd, a firm represented by Li when Fung Shing was set up in 2000, according to the documents. It was transferred to Li four years later for the price of US$1, the papers revealed.
A former director of Fung Shing Development, Polly Pau Tsz-yim, is also the director of another British Virgin Islands company called Harvest Sun Trading Ltd.
It is owned by Li's daughter Jasmine Li, or Li Zidan, who is a granddaughter of Jia.
The earlier batch of leaked Panama Papers revealed that Jasmine Li was the owner of two British Virgin Islands companies. Jasmine Li used Harvest Sun to set up a similarly named company in Beijing, the International Consortium of Investigative Journalists previously reported.
The company's executive director and supervisor are both close business associates of her father Li Pak-tam, according to the mainland's company registration information held online.
Li Pak-tam is the founder and former chairman of the board at Beijing Zhaode Investment Co, which has invested in various sectors, including mining, real estate and advertising. He has also set up a number of companies in Hong Kong.
Some mainland businessmen have established offshore companies to enjoy the favourable policies towards foreign investment in some industries, while others use them to cope with restrictions in the financial markets, such as the complicated approval process for Chinese companies to get listed overseas.
A niece of late leader Deng Xiaoping is also among those also named in the latest documents.
Li Xiaobing and her husband Wallace Yu Yiping were appointed directors of a company formerly known as Tibet 5100 Water Resources Holdings Ltd in 2009 and 2006, according to the documents.
It formed a partnership with China's high-speed rail provider as the exclusive provider of bottled mineral water for its services.
The company is now known as Tibet Water Resources Ltd. Yu resigned from the board last year.
The leaked documents say another company linked to Tibet Water, Water Enterprises Ltd, shares the same address in the British Virgin Islands with another company owned by Yu called Galaxia Space Management Ltd.Li and Yu are directors of Water Enterprises Ltd.
Galaxia was incorporated in British Virgin Islands in 2007, according to the documents.
Ricky Tan, a public relations representative for Tibet Water Resources Ltd, said yesterday that Galaxia was not linked to the company. He also denied that Li Xiaobing was a director of the Tibet water company.
Tibet Water had stated that Li Xiaobingwas married to Yu in its prospectus when it listed in Hong Kong in 2011, but she was not directly involved in the company, Tam said.
The company said it would not comment on other offshore ­companies legally owned by its directors.
The South China Morning Post obtained the documents from the International Consortium of Investigative Journalists and the material has also been given to three other Hong Kong media outlets: Ming Pao, the HK01 news website and Next Magazine.
Li Pak-tam's lawyer declined to comment on Li's companies revealed in the leaked papers. Li appeared in Hong Kong on Monday and spoke to a few Hong Kong Chinese-language media.