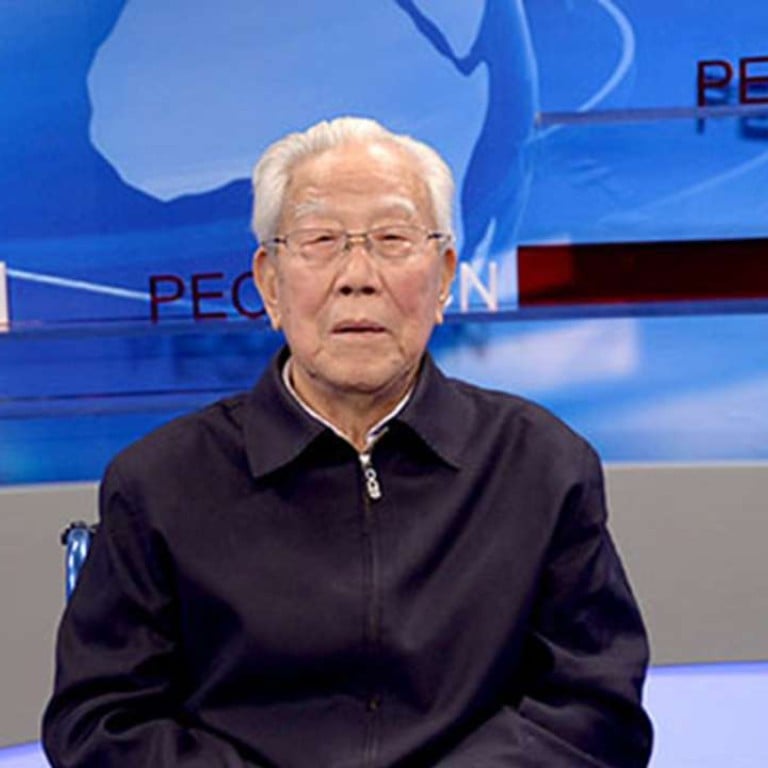 New
Renowned Chinese scholar under fire from watchdog over 'hostile views' towards Mao Zedong
Long-time party member and expert at top think tank ordered to explain himself after informant tips him off for his 'problematic' opinions
A leading scholar from one of the country's top think tanks has come under fire from the discipline watchdog for his "hostile" views on late leader Mao Zedong and for promoting democratic socialism.
He Fang, 93, an expert in international relations and Communist Party history at the Chinese Academy of Social Sciences, was ordered by the think tank's disciplinary authorities to submit an explanatory letter last Friday to address his "problems", according to a leaked internal ­notice.
These "problems" – namely promoting democratic socialism, harbouring hostility towards Mao and discrediting China's development in the 30 years after 1949 – were reported to inspectors from the party's top disciplinary watchdog, the Central Commission for Discipline Inspection, the memo said.
He, a long-time editor at liberal political magazine Yanhuang Chunqiu, has been a party member for more than 70 years.
He was also a member of the top political advisory body, the Chinese People's Political Consultative Conference, in the late 1980s and '90s.
His "problems" were reported to the CCDI by an informant during an inspection at the think tank late last year, according to his explanatory letter.
"The informant pinned three labels on me. But [these accusations] are not really my views, and [the informant] may well be trying to persecute me politically," he wrote.
He insisted that his published articles all fell within the scope of academic discussion, and his reflections on the Cultural Revolution and China's socialist path were in line with the party's official stand. The Cultural Revolution was Mao's brainchild.
"My research and discussions on Communist Party history and China's diplomatic issues naturally could not do without research into Mao ... Mao did make mistakes, which prolonged the distance between China's development ... and that of the world," he wrote.
"Even the party's official verdict and the textbooks do not shy away from the major disasters inflicted on the people by the Great Leap Forward, the people's commune movement and the Cultural Revolution.
"To describe objective, serious discussions of Mao's shortcomings and mistakes and their impact as 'being hostile' to Mao only reflects the ill-disposed intention of the informant."
He warned that encouraging the practice of "reporting on [people], investigating and punishing" risked harming party solidarity.
Qiao Mu, a communications professor at Beijing Foreign Studies University, who has been involved in academic exchanges with He, said it was strange that He would come under fire because his criticism had been mild.
"At such an advanced age, he seldom writes any articles any more. Some of his articles that have circulated on social media were written many years ago," Qiao said.
"This shows how far China has regressed politically."