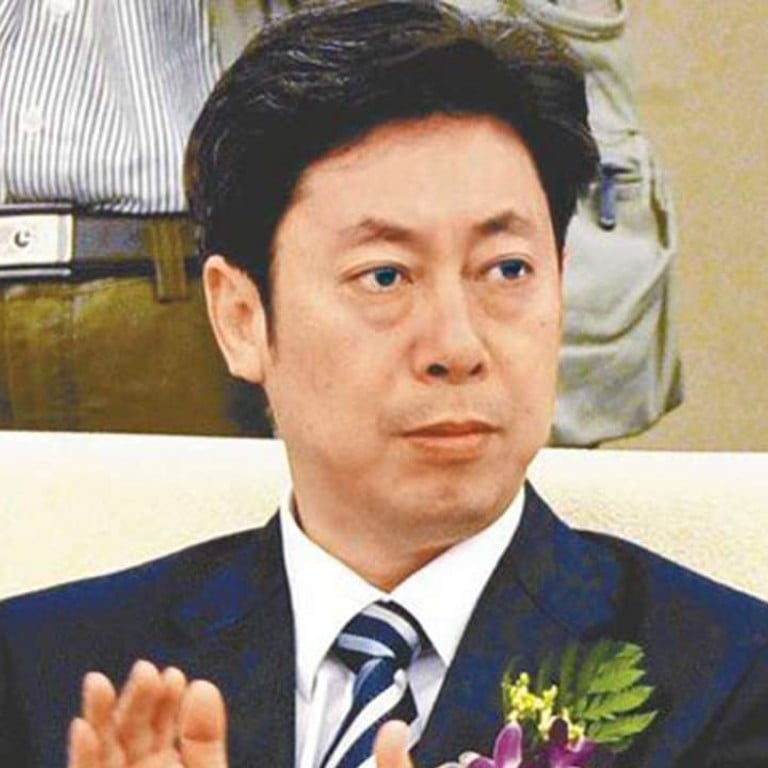 Top graft-buster's ally appointed China's new spy chief
Chen Wenqing named state security minister, as civil affairs minister also replaced with a former anti-corruption official
A key ally of Communist Party anti-corruption tsar Wang Qishan has been appointed the country's spy master amid a shake-up over graft.
Chen Wenqing, 56, was officially named minister of state security by the national legislature on Monday, a position he was widely expected to assume after being
anointed the ministry's party chief last year.
Chen started his career as a policeman in Sichuan province and was Wang's deputy at the Central Commission for Discipline Inspection when it investigated Zhou Yongkang, the former national security chief who oversaw the country's police force, courts and part of its spy operations. Zhou is serving a life sentence for corruption and abuse of power.
Chen replaces Geng Huichang, 65, who is retiring after heading the intelligence agency since 2007.
Geng was named last week as deputy director of the central government's top advisory body panel on Hong Kong, Macau, Taiwan and Overseas Chinese affairs.
Chen was the CCDI's deputy chief from 2011 to 2015, when the party watchdog purged close to 100 senior officials as part of a sweeping crackdown on corruption.
The Ministry of State Security was one of the agencies hardest-hit by the crackdown.
Deputy minister Ma Jian came under investigation early last year and Liang Ke, the ministry's former Beijing bureau chief, was sacked abruptly two years ago.
Chen's appointment comes amid a ministerial reshuffle and was approved by the National People's Congress's Standing Committee.
The committee also voted to replace Civil Affairs Minister Li Liguo with CCDI deputy chief Huang Shuxian, Xinhua reported.
Sources have told the South China Morning Post that Li is under investigation for suspected severe violations of party discipline, a euphemism for corruption.
The Xinhua report did not refer to an investigation into Li, who remains the ministry's party chief.
Chen Daoyin, from the Shanghai University of Political Science and Law, said Chen Wenqing and Huang were both deputy CCDI chiefs under Wang, who is a trusted ally of President Xi Jinping.
He said several officials who had worked for the CCDI or its local branches had also been appointed to senior jobs at provincial party committees and administrations in previous reshuffles.
"This reflects a change in the political power structure inside the party. Since the 18th party congress and the launch of the anti-corruption campaign, the CCDI has appeared to become increasingly strong and powerful, which is mirrored by the growing number of newly appointed officials from the party's disciplinary sector," Chen Daoyin said.
He said he expected more officials from the graft watchdog to assume office at provincial governments and ministries under the State Council.
This article appeared in the South China Morning Post print edition as: graft-buster's ally named spy chief