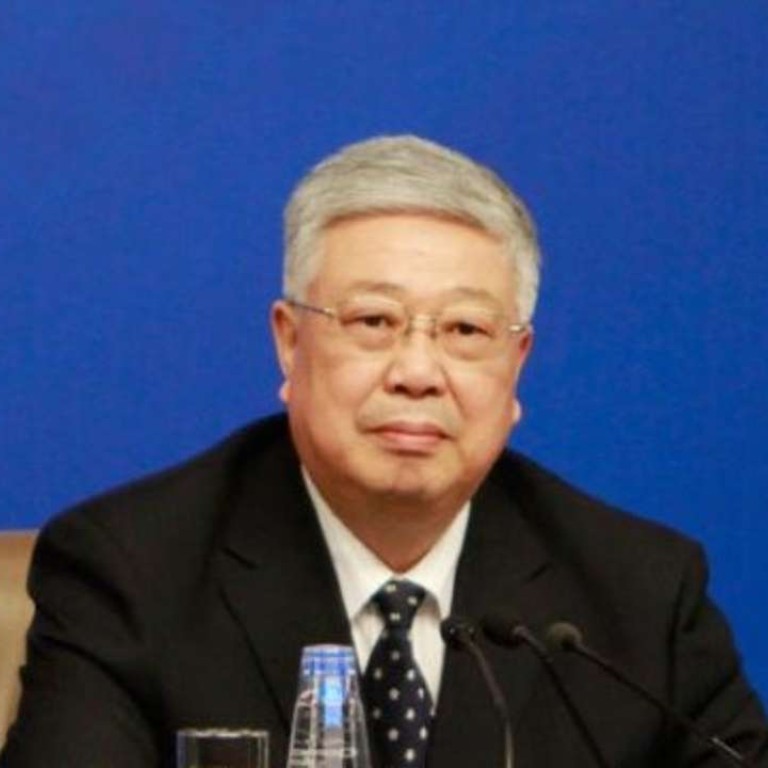 Ex-Chinese minister demoted for failing to curb 'systematic corruption'
Former civil affairs minister Li Liguo punished for failing to tackle graft within his department, amid scandal over embezzlement of lottery funds
A former Chinese civil affairs minister has been demoted for failing to impose strict party discipline at the ministry and allowing "systematic corruption" to happen under his watch.
Li Liguo has been moved to a position at deputy director level at the ministry, the government anti-graft agency the Central Commission for Discipline Inspection said in a statement on Wednesday.
The statement did not give details of the corruption found at the department, but state media have previously widely reported that millions of yuan raised each year through state lotteries overseen by the ministry were spent by officials on properties, cars – even yachts – rather than on social welfare projects.
The investigation into Li's affairs by the anti-graft agency was first reported by the South China Morning Post in November.
Li is thought to be first case of a minister in the State Council, or cabinet, receiving a demotion, although several lower-level officials have been reduced in rank in recent years.
Li has also been placed on probation within the Communist Party for two years, the statement said.
The investigation into Li was confirmed by the anticorruption agency last month.
Li's deputy Dou Yupei, who was also investigated under the graft probe with Li, received a lesser punishment.
He was given a serious warning and ordered to retire early, which means he could still enjoy privileges such as housing, pensions and use of official vehicles after he leaves his job.
The former governor of Sichuan province, Wei Hong, was demoted to a deputy director level post last year. His former post was the equivalent rank as a government minister.
Li and Dou's positions as delegates at the Communist Party's 18th congress due to be held this autumn were revoked, the commission statement said.
Another statement from the agency said Li bore the main responsibility for failing to halt systematic corruption within the ministry by not enforcing strict party discipline and that his conduct amounted to dereliction of duty.
The South China Morning Post reported in November that Li and Dou were under investigation for suspected severe violations of party discipline, a euphemism for corruption.