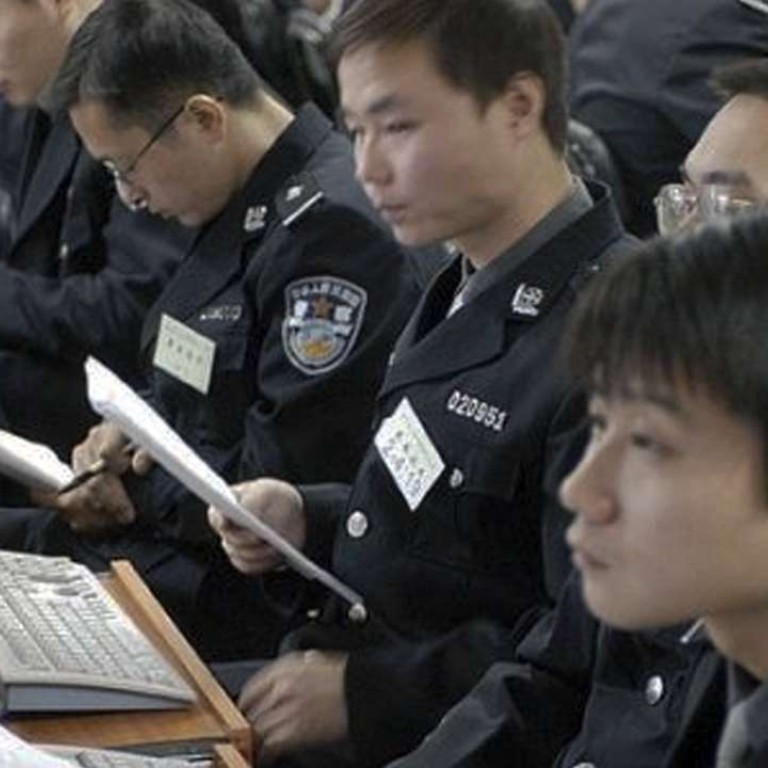 China's internet censorship under fire – but proposal against controls gets ... censored
Another proposal, also urging greater online freedom, went unreported
Calls by members of China's legislature and itstop advisory body for the mainland to allow more open access to the internet have increased this year, amid mounting frustration.
During this month's meetings of the National People's Congress (NPC) and the Chinese People's Political Consultative Conference (CPPCC) – annual events more commonly referred to as the "two sessions" – deputies and delegates criticised the central government's tightening of internet restrictions, despite political sensitivities ahead of a key Communist Party meeting this autumn.
Two proposals by CPPCC delegates at panel meetings – one which was subsequently censored and another which went unreported on the mainland – have urged the loosening of internet controls and many advisers and lawmakers have spoken out against the restrictions, which have been tightened under President Xi Jinping administration.
They say broad-brush censorship is hobbling economic growth, breakthroughs in science, technology and innovation, the promotion of Chinese art and culture, and exchanges between young mainlanders and young Hongkongers.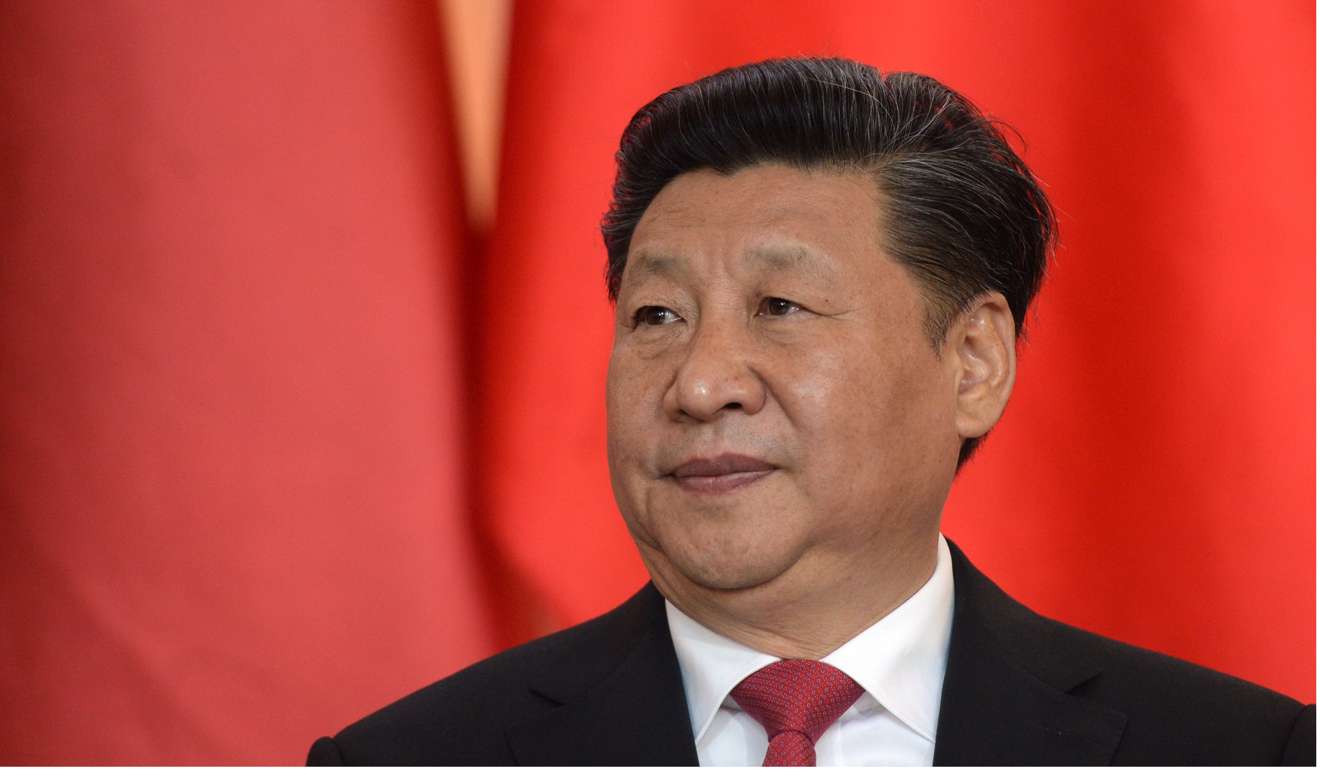 The first body to speak up was the China Association for Promoting Democracy, one of eight officially sanctioned non-communist political parties on the mainland. On the opening day of the two sessions, Luo Fuhe, the party's executive vice-chairman and a vice-chairman of the CPPCC, told mainland journalists his party would submit a proposal urging the government to allow easier access to overseas academic websites that were not politically sensitive.
Luo complained to journalists that it took at least 10 to 20 seconds to open a page of some websites, including that of the United Nations Food and Agriculture Organisation, while visiting the websites of some overseas universities could take more than 30 minutes.
"It is not normal when quite a number of researchers have to purchase software that helps them bypass the country's firewalls in order to complete their scientific research," he was quoted as saying.
Online reports about Luo's proposal did not survive the censorship it aimed to change and were quickly removed from major mainland news portals and social media platforms.
Caroline Cheng Yi, a political adviser for 10 years and renowned sculptor, said a judge who was also a CPPCC delegate was about to show her a WeChat post about the proposal during a panel discussion but they discovered it had been deleted.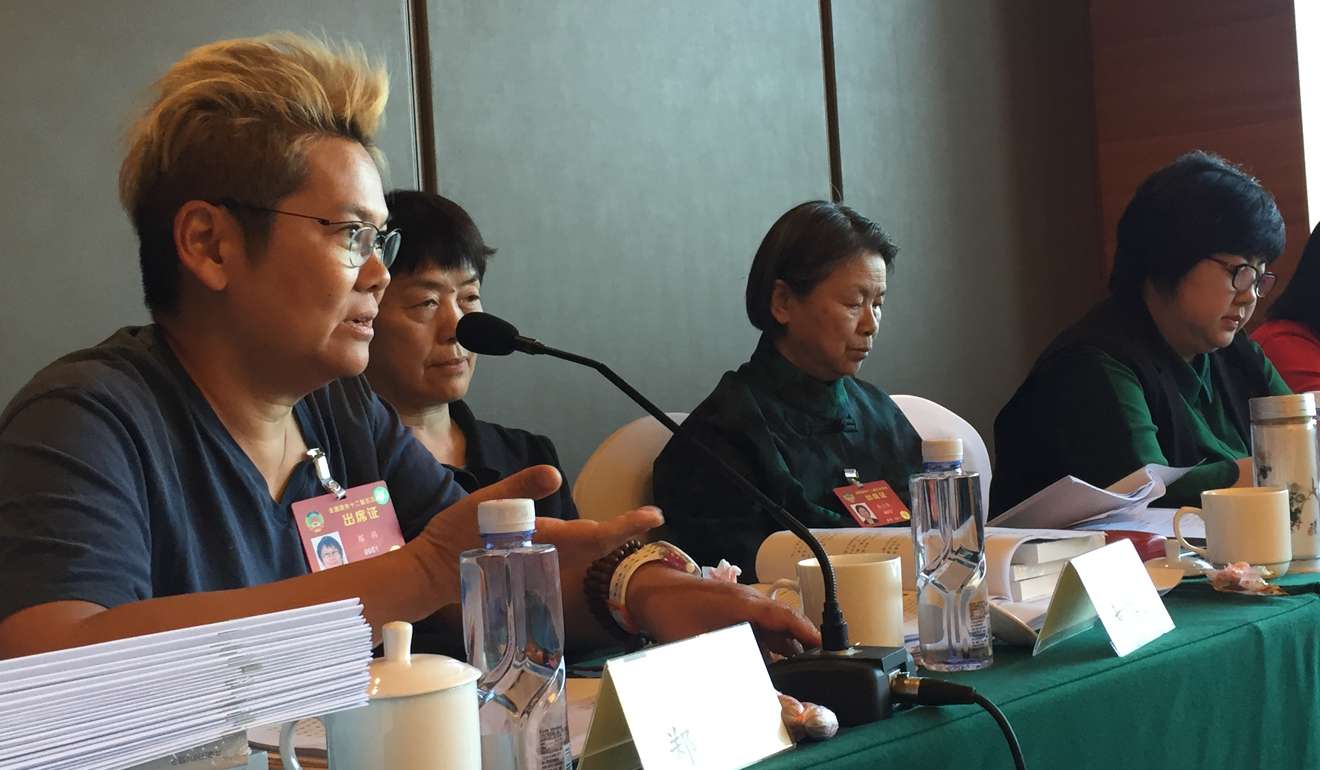 Cheng, a Hongkonger who spent more than a decade on the mainland running a branch of the Pottery Workshop in Jiangxi province, also submitted a proposal calling for the "opening up" of the mainland's internet.
She suggested overseas websites focused on foreign trade, business and academic research be spared censorship and that Google and Facebook be allowed back into mainland cyberspace.
"I use Facebook to promote Chinese ceramics to the world," she said. "But after it was banned, I could only use it when I returned to Hong Kong, or use a VPN (virtual private network), which is not that stable. China is losing many opportunities without social media like Facebook."
The ban on Facebook also shut down a channel that mainland and Hong Kong youth could use to understand and communicate with each other, she said, which only worsened a widening divide and growing animosity – a trend Beijing was eager to counter.
In her proposal, Cheng pointed out that although Facebook and Twitter were blocked on the mainland, many state media outlets and local governments maintained their own accounts and used them to promote local developments, which could lead to public resentment in the longer term.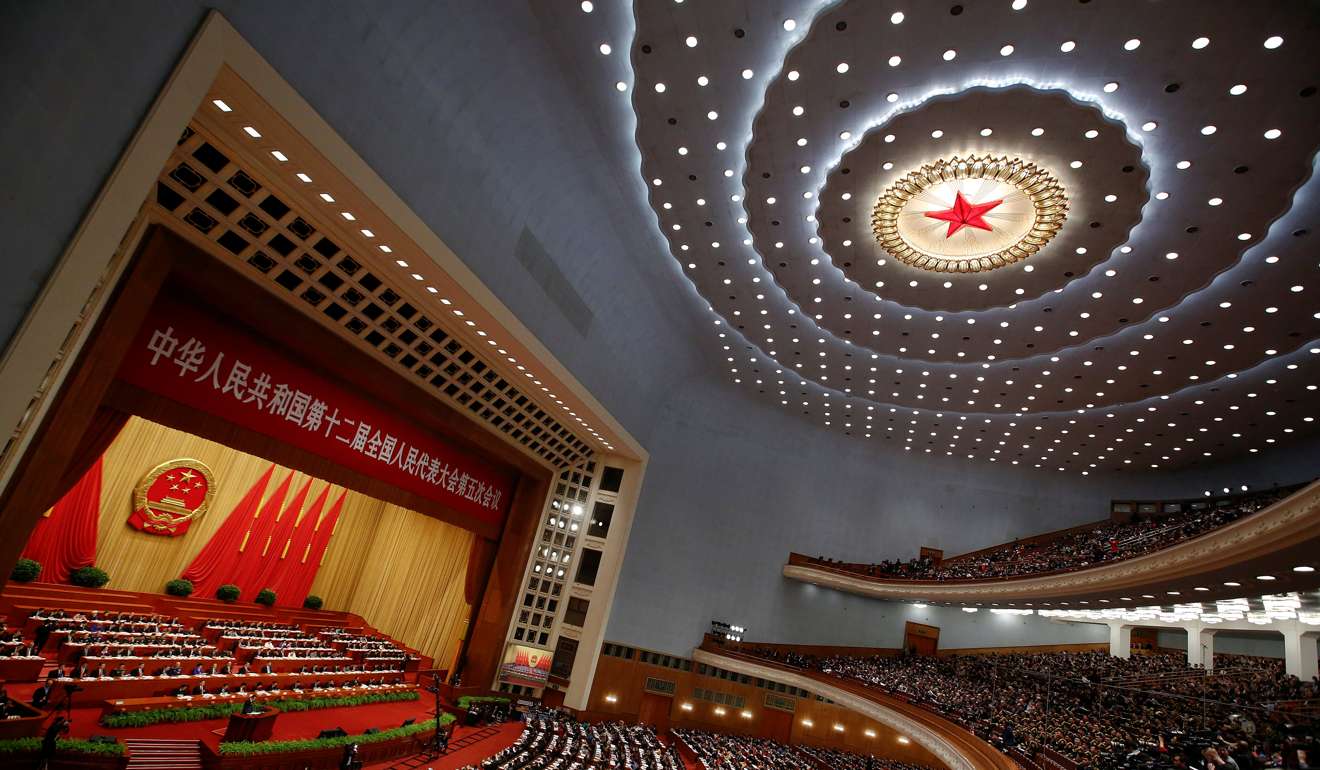 "Xi Jinping has reiterated many times that China must insist on 'opening up' and welcome the internet age, but when he's talking about all this, the country's [censorship] is becoming more and more like that of North Korea," she said. "It's way too strict."
Cheng said she had been dismayed to discover recently that even Pinterest, a photo sharing website particularly popular among designers and artists, was no longer accessible on the mainland.
"All the young people who have been using Pinterest to share and gain inspiration for their art design are furious," she said. "I must speak up. If I don't what am I doing here at the CPPCC? I'm not here to be a yes woman. "
Cheng's proposal and remarks met with strong support from her panel, whose members include representatives of sectors ranging from business to health care and education. It also received many "likes" in a WeChat group joined by about 50 CPPCC members.
One of them was biologist Luo Yongzhang, a cancer expert at Tsinghua University.
He said internet censorship made his work more difficult. Without Google, he could only use Baidu, the biggest search engine on the mainland, for academic research, but it was always a hassle.
"It's all in Chinese and can't search for English entries," he said. "And many [search results] aren't that accurate.
"[The censorship] has indeed hindered the progress of scientific research. We can't get the latest information or the most accurate."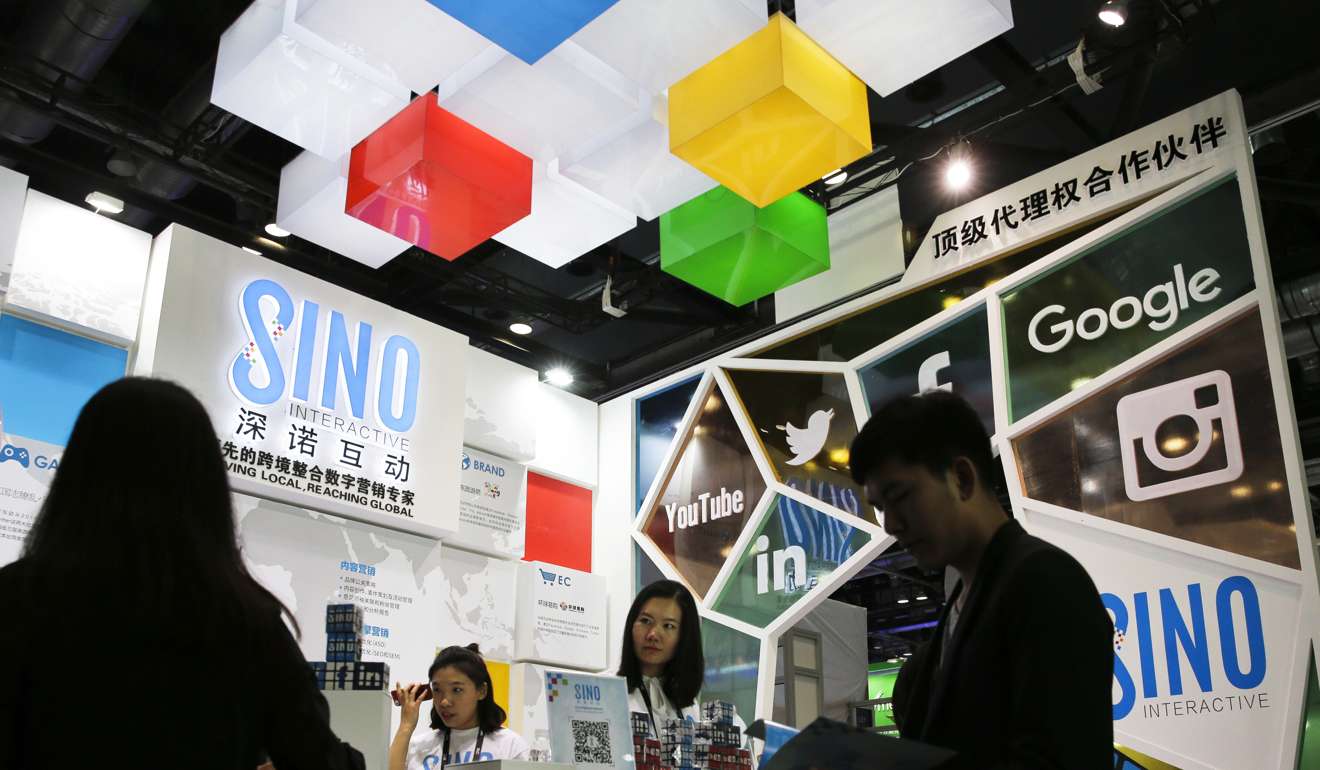 He said he agreed with the government that politically sensitive information should be blocked, because "the common folks do not have the ability to tell [right from wrong]", but access to Google Scholar, a search engine for academic literature, should be allowed for the sake of academics, researchers and scientists.
NPC Standing Committee member Liu Binjie, a former head of the General Administration of Press and Publication from 2007 to 2013, also supported Google Scholar's reintroduction to the mainland.
Google withdrew its search engines from the mainland in 2010 after a bitter dispute with Beijing over strict censorship rules.
Liu said new legislation was needed to protect people's freedom of speech and correspondence in accordance with China's constitution.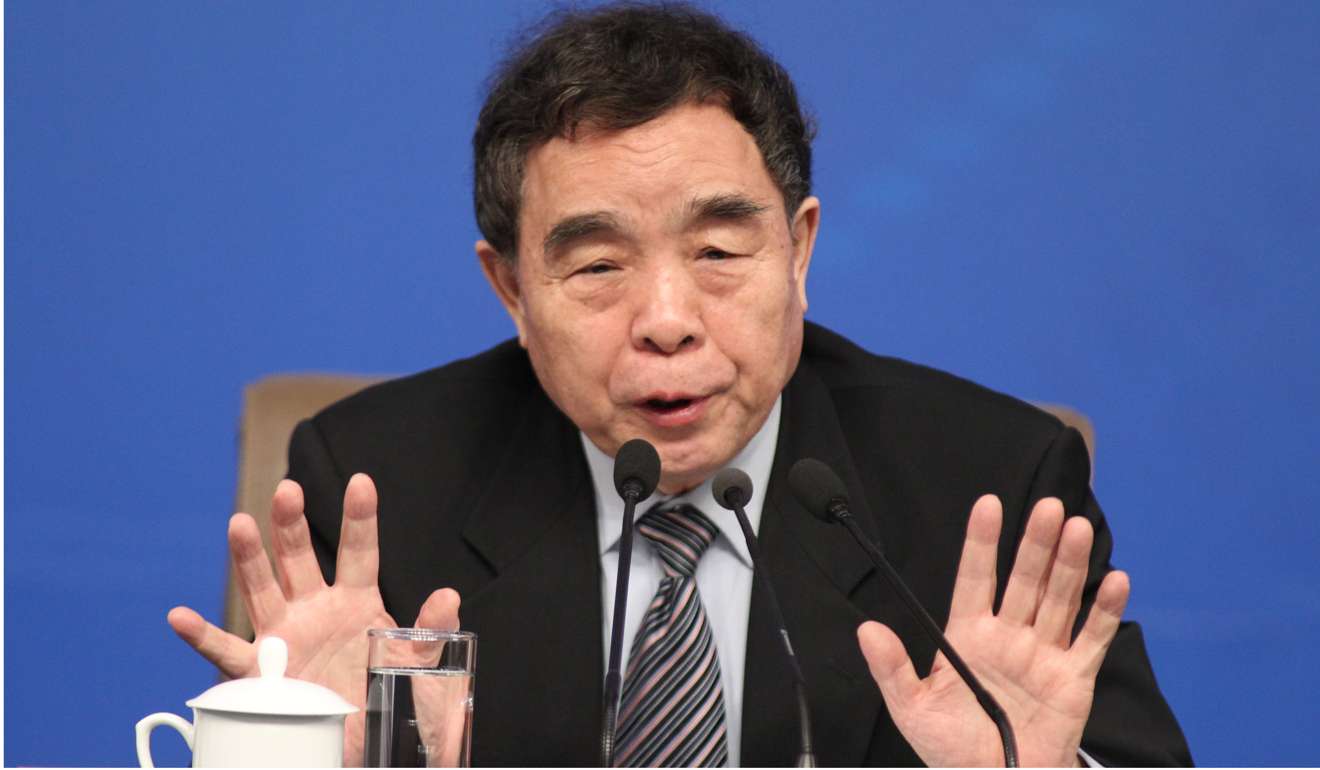 "The current rules of internet censorship are only administrative regulations, which are written to satisfy the needs of a certain department's work," he said. "A law obeyed by all bodies is needed to place the government's power within boundaries while defining the rights, responsibilities and duties of internet companies."
Liu said he had long advocated a more open approach to internet governance.
"Open, interactive, democratic, free discussion – these are the fundamental traits of the internet defined by the technology itself and can't be changed," he said. "We should build on this when thinking about how to manage [the internet], instead of going in the opposite direction, which will only be counterproductive."
This article appeared in the South China Morning Post print edition as: Tear down the firewall – a little