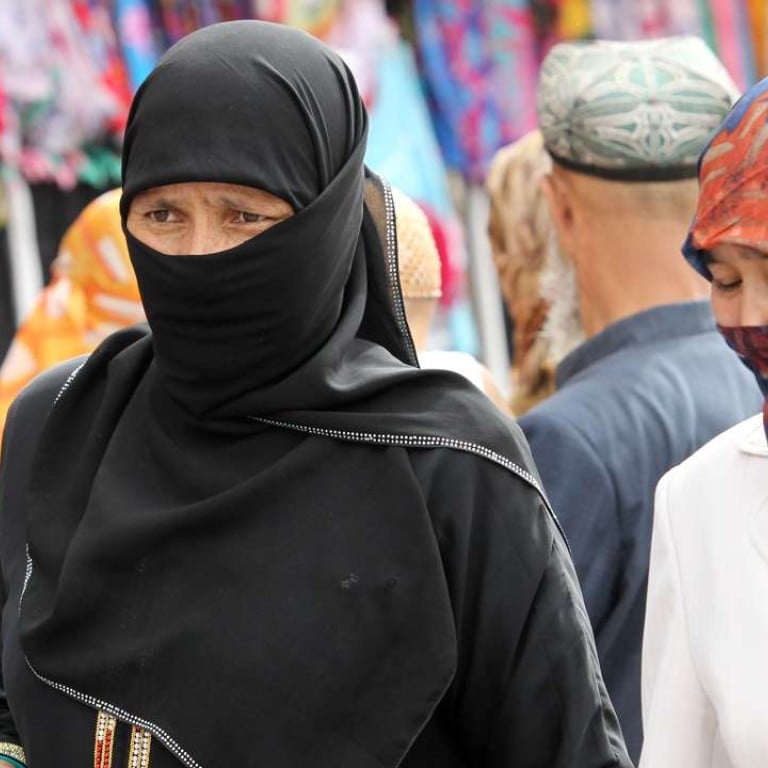 Ban on beards and veils – China's Xinjiang passes law to curb 'religious extremism'
China's Xinjiang region passed a law on Wednesday to curb religious extremism, amid the government's intensifying campaign against what it calls the rising threat of terrorism and separatism in the Uygur homeland.
The law, which takes effect ­on Saturday, bans a wide range of acts including wearing veils or "abnormal" beards, without specifying the term. It will also be illegal to refuse to watch state television and listen to state radio, or prevent children from receiving national education – activities deemed "manifestations" of ­extremism, according to the ­official news website News.ts.cn.
The regulation, passed by the Xinjiang legislature's standing committee, said special task ­forces to curb extremism would be set up at regional, prefectural and county governments and ­local leaders would be evaluated annually for their localities' achievements on the matter.
Security and surveillance measures have been beefed up in recent months following reports of heightened violence in the ­region's rural south, including massive shows of force where thousands of heavily armed police paraded in a number of cities.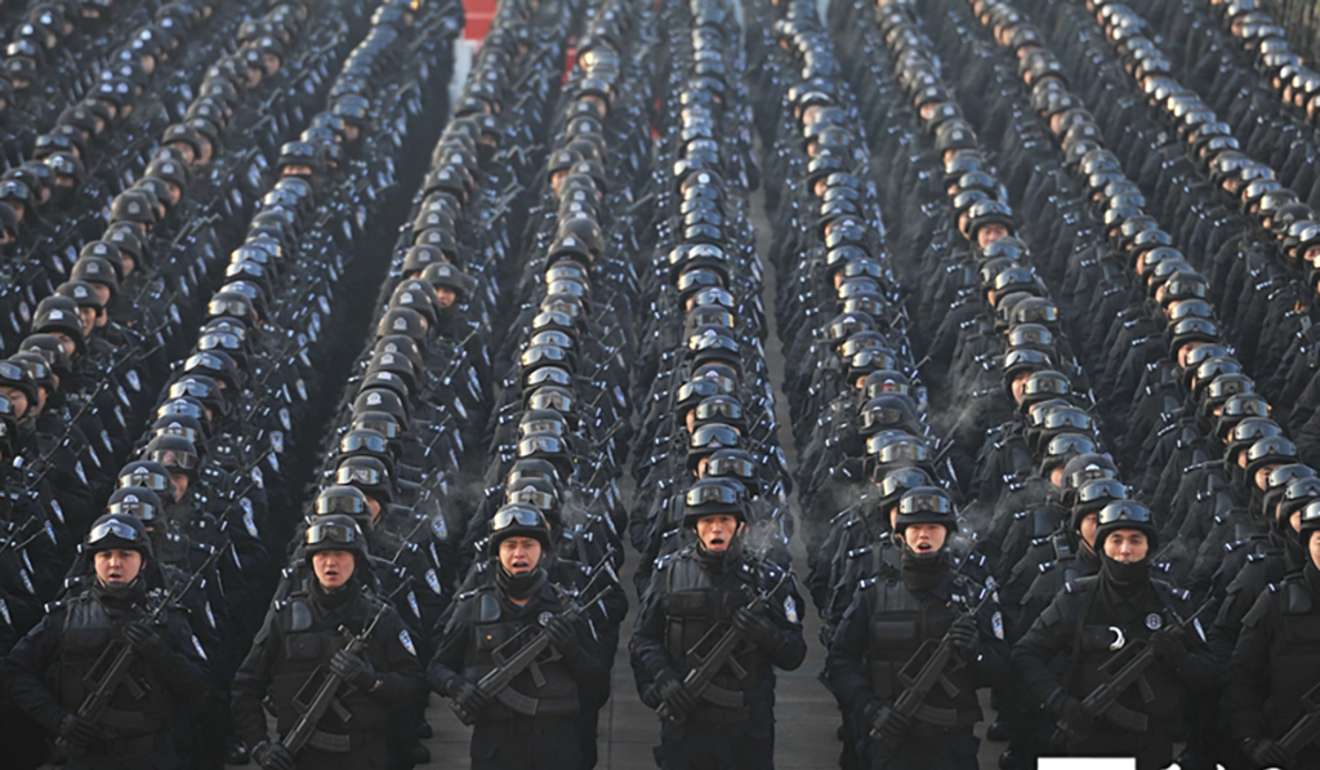 Beijing blames Islamist militants and separatists for attacks in Xinjiang that have killed hundreds of people in recent years. Rights groups claim the conflicts were caused by the government's repression of religious freedom and unfair ethnic policies.
The new law lists 15 types of comments or behaviour that the government views as extremism, covering a wide range of daily life.
Among them: using religious instead of legal procedures to marry or divorce or meddling in other people's weddings, funerals and inheritance; interfering with or sabotaging the enforcement of family planning policies, and ­deliberately damaging national identity cards, household registration books or the currency. ­Applying the concept of Halal in non-food-related areas or using it to intervene in other people's secular lives is also considered an extremist act, according to the law.
James Leibold, an expert on China's ethnic issues at La Trobe University in Australia, said the law was part of a broader trend aimed at legislating the government's existing practices in the ­region. Some local officials had been enforcing many of the law's restrictions for years, but adherence and enforcement had been patchy, Leibold said.
"By creating a [region] wide regulation, the new regime of Xinjiang party secretary Chen Quanguo is seeking to strengthen [Communist Party] control and root out any acts of non-compliance," he said. "In the process, however, many aspects of Uygur cultural and religious life are now being deemed 'abnormal' and 'manifestations' of extremism, and thus subject to punitive ­enforcement."
Leibold warned that forcefully imposing Han-defined norms on the Uygurs was likely to "increase their sense of cultural insecurity and thus ultimately undermine the party-state's attempts to create a more social cohesive and stable society in Xinjiang."
Since becoming Xinjiang's top official last August, Chen has rolled out a slew of security and surveillance measures he used in Tibet, where he ruled for five years prior to his current post.
This article appeared in the South China Morning Post print edition as: With new law, Xinjiang targets Uygurs' way of life