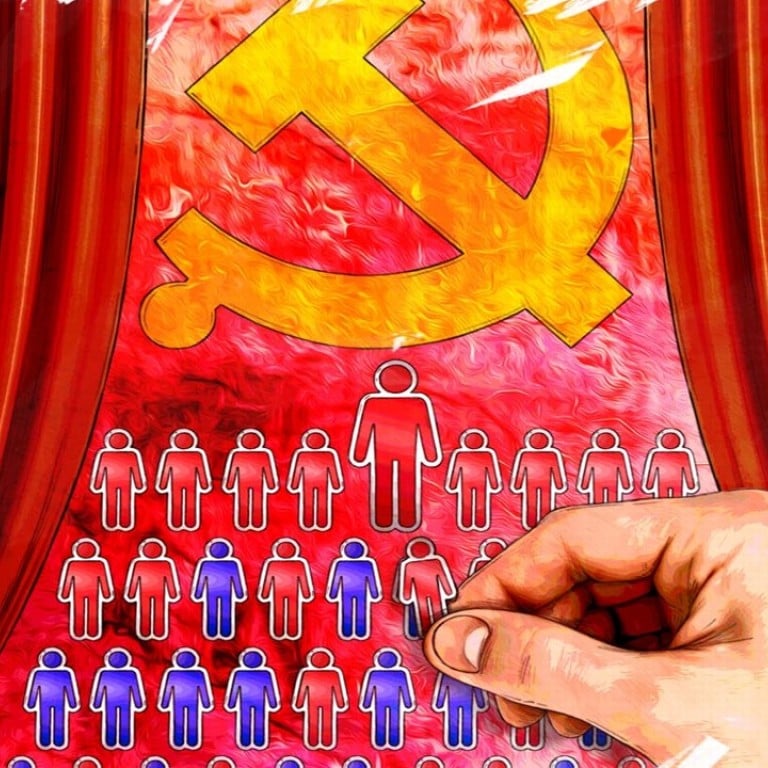 Friends in high places: Xi Jinping's determined path to control
China's most powerful president in decades is aiming to install more political allies in the top jobs, and in the key provinces, so that he can make his mark
Emerging from his first term as China's most powerful leader in decades, President Xi Jinping will be looking to dominate personnel decisions at a five-yearly shake-up later this month.
At that much-anticipated meeting, which begins on October 18, the line-up will be unveiled for the Politburo and its Standing Committee – the country's top echelons of power – for Xi's second term at the helm of the world's largest political party.
Xi's first term line-up was a compromise influenced by his two immediate predecessors, Hu Jintao and Jiang Zemin.
Although the Communist Party presents an all-powerful, unified facade, its top leader can often be stymied by factional tensions and the long shadows cast by influential predecessors when it comes to deciding who's in and who's out.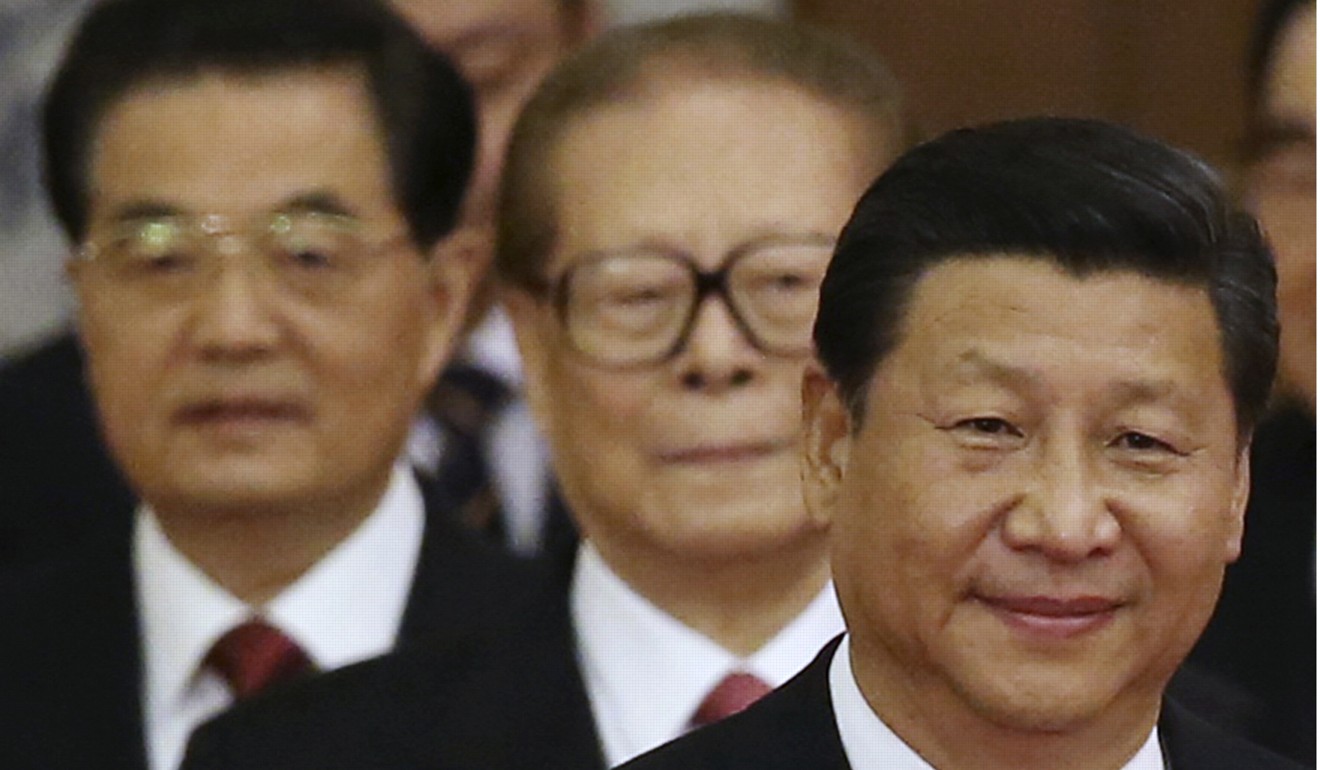 These decisions are dominated by outgoing and former leaders – often after months of intense, secretive horse-trading among different factions.
But Xi has shown no patience for such constraints. In his first term, he has taken a firm grip on most areas of policymaking by setting up and presiding over a cluster of "central leading groups" that have enabled him to get around the traditional division of power within the leadership.
Through his ferocious anti-corruption campaign – lauded as the crowning achievement of his first term – he has instilled discipline and loyalty, and cleared the way for trusted acolytes to rise up the ranks.
The shock downfall of Politburo member Sun Zhengcai, once seen as a potential future premier, in July and his subsequent expulsion from the party was the strongest signal yet that the president is unwilling to accept the decisions of his predecessors.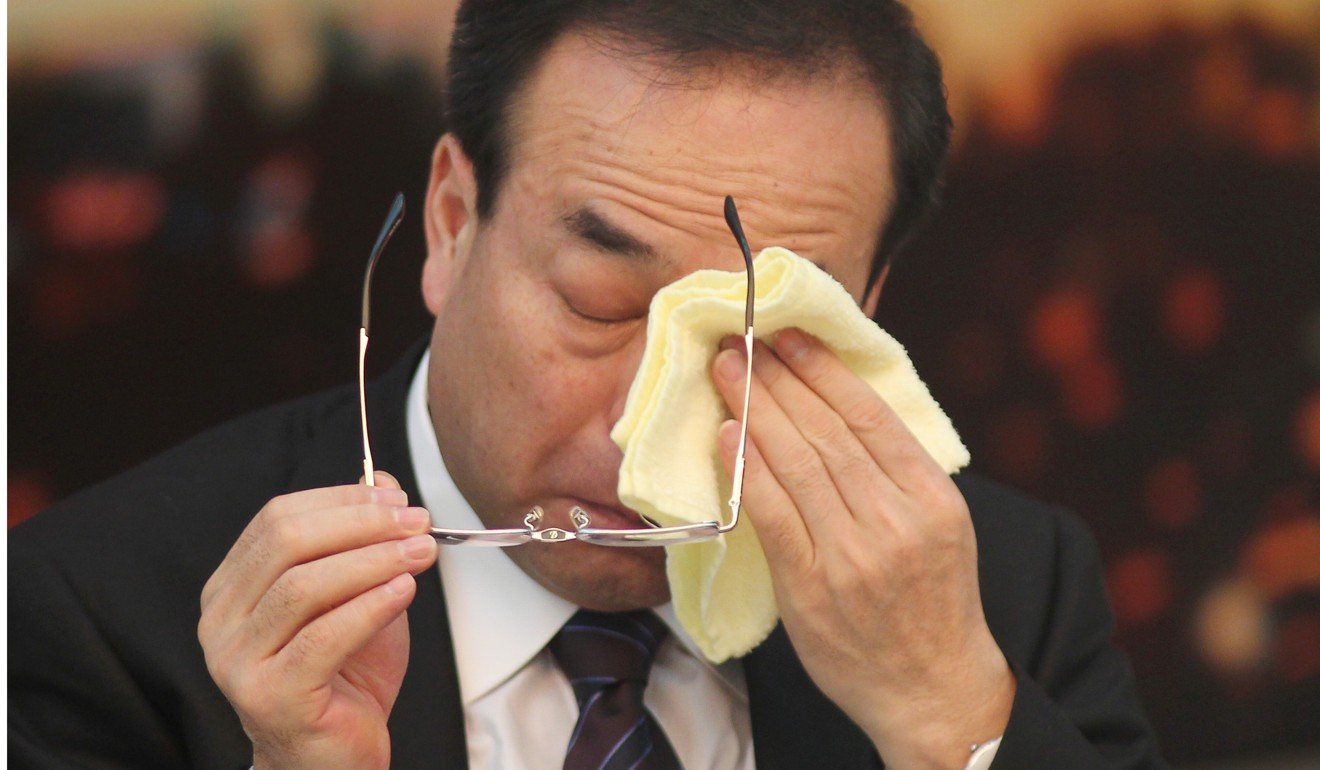 And the 19th party congress is his chance to overhaul the top leadership and begin his second term with a team stacked with trusted allies and followers.
"This congress is set to herald the start of Xi's era," said Chen Daoyin, an associate professor at the Shanghai University of Political Science and Law.
"He is certain to elevate loyalists who can firmly and thoroughly implement his political and policy agenda to the central leadership positions," he said.
Whether Xi is able to fill the Politburo Standing Committee and the wider Politburo with his allies will reveal the true extent of his power – and it will also have implications for how his policy agenda is carried out in the coming five years.
If the party's unofficial retirement rule is upheld, five of the seven members of the Standing Committee – and six of the 25-strong Politburo – are due to step down.
That would mean an unusually large number of seats up for grabs at a midterm congress, and the front runners are predominantly Xi's men.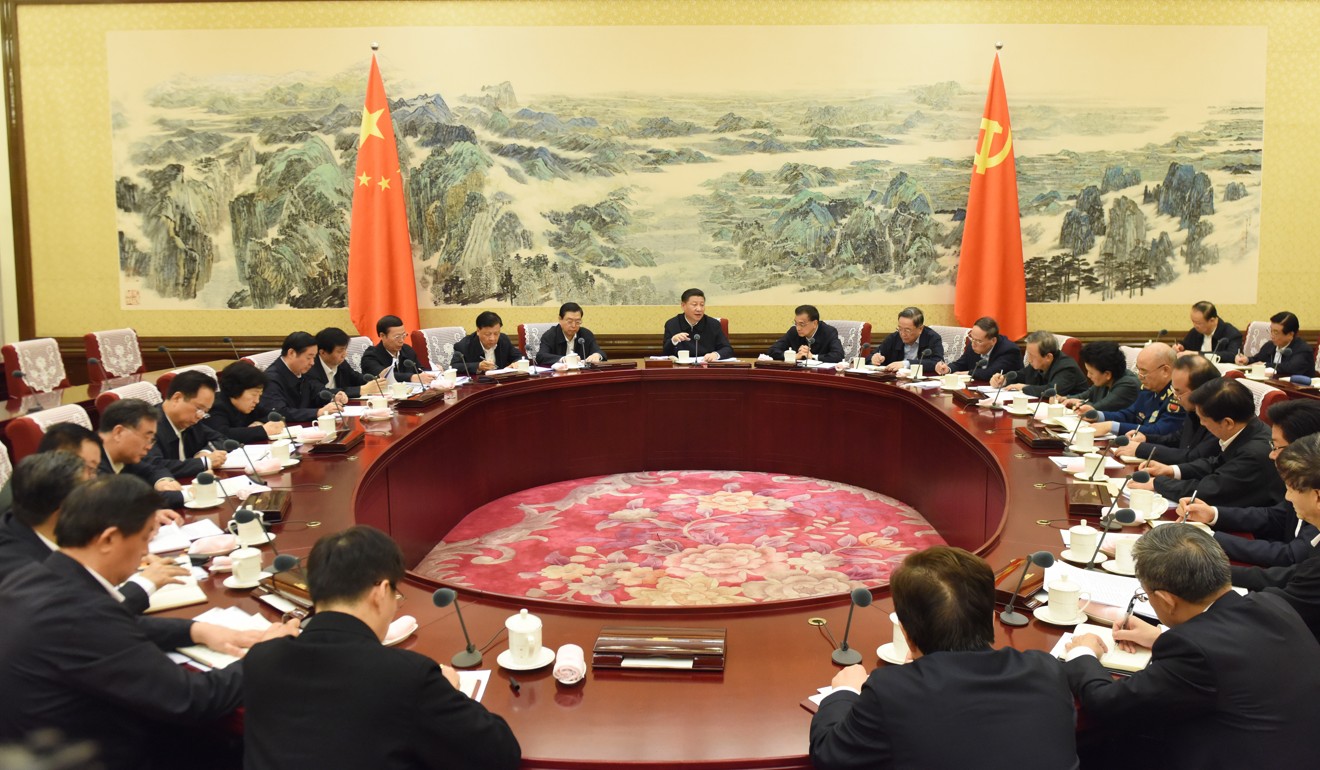 Names to watch
At the front of the pack is his chief of staff, Li Zhanshu, a close friend of Xi's since their early 30s, when they were both party bosses of neighbouring counties in Hebei province.
Li, who now sits on the Politburo, is a firm supporter of Xi. He played a key role in drumming up support for Xi to be anointed the "core" of the party's central leadership last year, as well as in building momentum for Xi's name to be enshrined in the party's ideological canon at the upcoming congress.
(Li was the first Politburo member to hail Xi as "core" leader at a meeting in June last year, while in February he said Xi's speeches formed a "comprehensive theoretical system" – suggesting his thoughts should be added to the party charter.)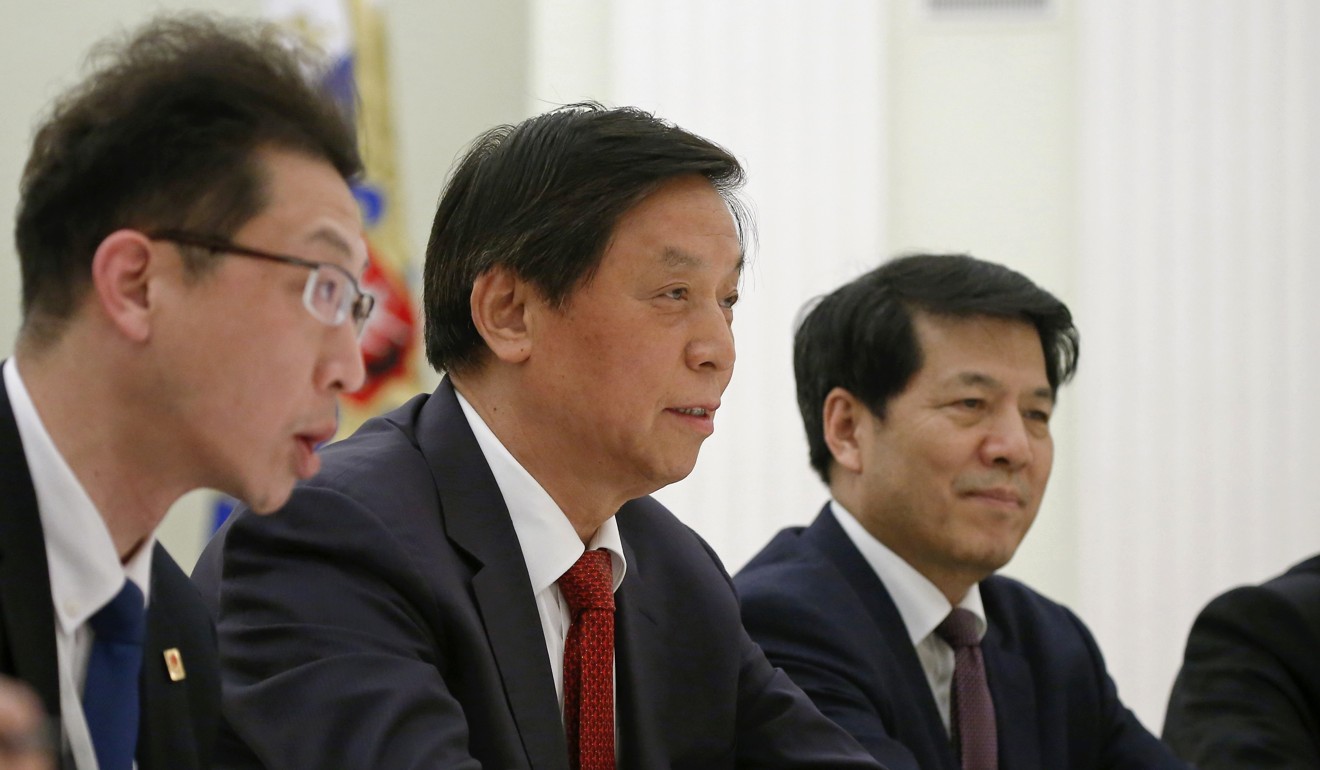 The top aide has also been given key tasks in diplomacy and policy that go far beyond the traditional portfolio of a director of the General Office of the Central Committee, the party's nerve centre. (In a break with diplomatic protocol, Li was sent to meet Russian President Vladimir Putin in Moscow to pave the way for Xi's visit in early 2015. A year later, he was sent to inspect poverty alleviation work in two impoverished counties.)
And in what was read as a show of support for Li's ascent to the Standing Committee, Xi joined him at a meeting of party members at Li's General Office last month.
But the political future of another prominent ally, anti-graft tsar Wang Qishan, is less certain. After spearheading Xi's unprecedented war on corruption that has felled more than 200 senior officials and seen 1.4 million cadres punished, Wang, at 69, has reached the unofficial retirement age. It is still unclear whether Wang will stay on the supreme body for another term. Sources have told the South China Morning Post that even if Wang steps down, Xi may carve out a different role for him that could see Wang continue to wield influence.
Another name being closely watched is Chen Miner. Xi's propaganda chief during his time in Zhejiang, Chen is widely seen as the politician being groomed to be the president's successor. The rising star has recently taken over as Chongqing party boss, replacing disgraced Sun. Chen is now a shoo-in for the Politburo, but some believe he even has a shot at making it onto the Standing Committee.
Prior to Chongqing, Chen spent five years governing Guizhou. With central government support, the impoverished, industrially backward province has become China's leading example in poverty relief and innovation – both priorities for Xi – with a narrowed wealth gap and a booming big-data industry.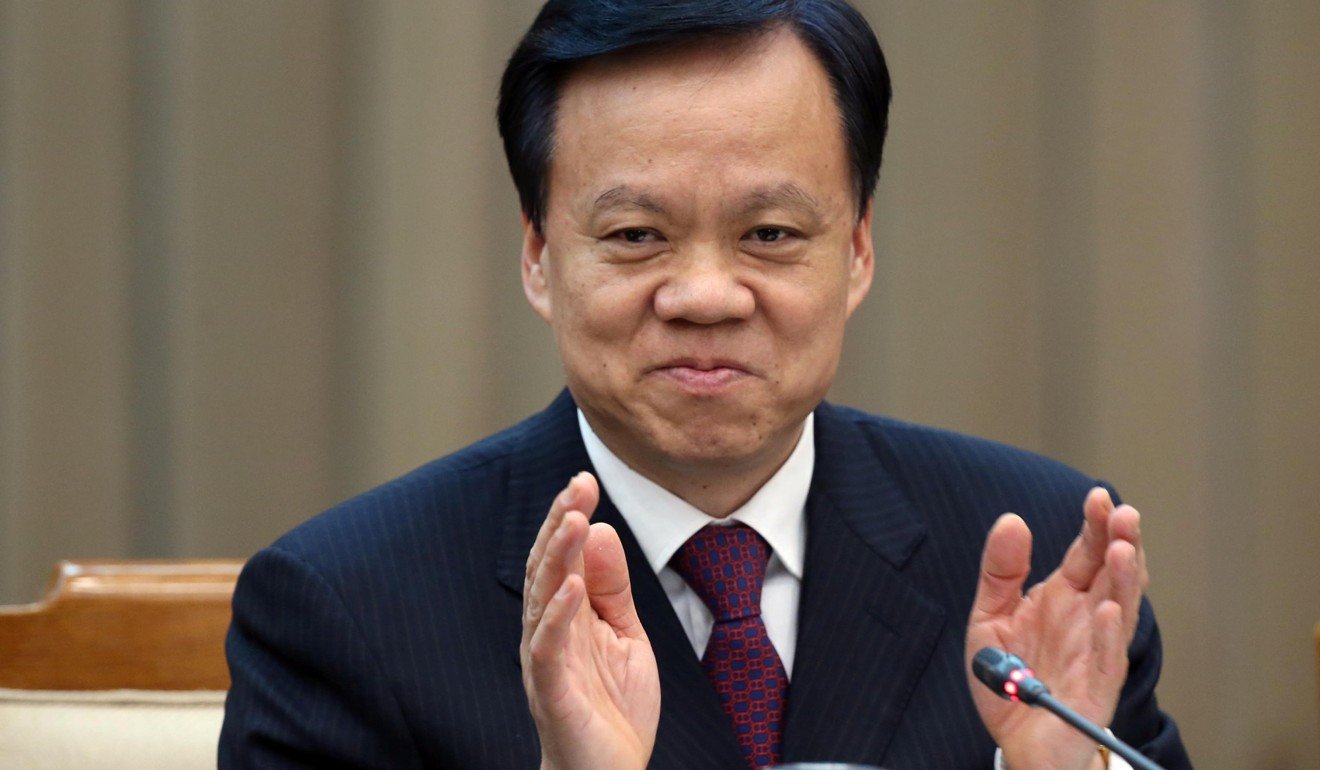 "Under Chen's governance, Guizhou's development has largely met Xi's requirements. He has achievements to his name that can be brought to the negotiating table [for promotion]," Shanghai political analyst Chen Daoyin said.
Like Xi himself and Li Zhanshu, Chen Miner cut his political teeth at county level – as propaganda chief then party boss of Shaoxing – before rising up the party ranks. This type of grass-roots experience is highly valued by Xi.
"I've worked in the countryside ... and at the county, municipal, provincial and central levels. A cadre with rich grass-roots experience knows the country's real conditions and what the people need ... This is a basic requirement for doing a good job," Xi told foreign reporters in 2013.
In 2015, Xi renewed a long-suspended practice of honouring "outstanding county party chiefs", meeting 102 role models selected from a pool of 2,800 local party bosses from around the country. Half of them were promoted within six months.
Many of Xi's allies and proteges promoted in recent years were county or district party bosses early in their careers – such as Liaoning party chief Li Xi, deputy propaganda chief Huang Kunming, Xi's personal aide Ding Xuexiang, and He Lifeng, head of the State Council's top economic planning agency. Li Xi, Huang and Ding all stand a good chance of being promoted to the Politburo.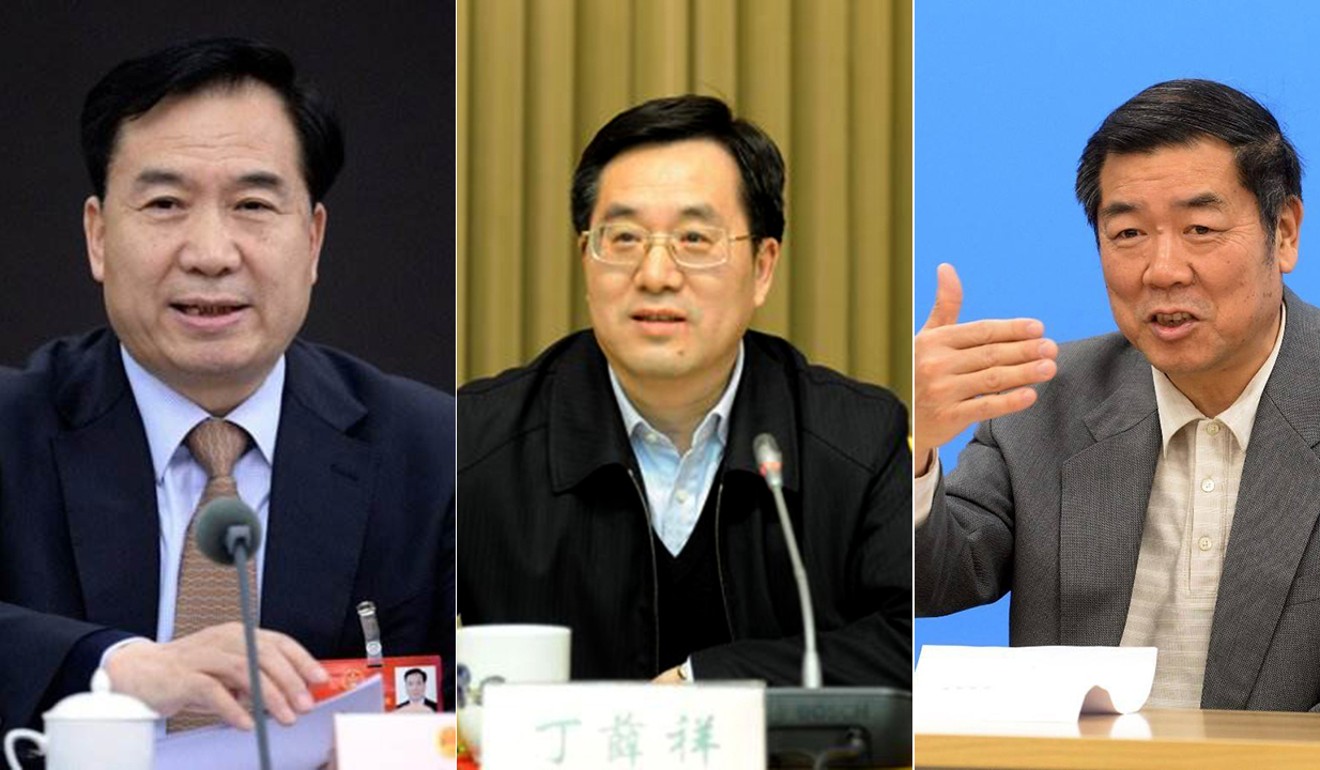 'Political aristocrats'
In contrast, members of the Communist Youth League, once the launch pad for high-flying politicians, have been excoriated by Xi as "political aristocrats" who have lost their connection to the masses.
This once influential power base of former president Hu Jintao has suffered a major blow under Xi. Its brightest star – Guangdong party boss and youngest Politburo member Hu Chunhua – had been widely seen as a front runner for promotion to the Standing Committee, but now it is less certain that he will make the cut.
Vice-Premier Wang Yang, who is also from the Youth League, is believed to be in with a better chance. As Hu Chunhua's predecessor in the economic powerhouse of Guangdong, Wang is in charge of trade in the State Council, China's cabinet, and heads trade talks with the United States. Sources have said that Wang is a front runner for the executive vice-premier position supervising financial policy. Han Zheng, who has overseen the financial hub of Shanghai for the past decade, is said to be another possible candidate for that role.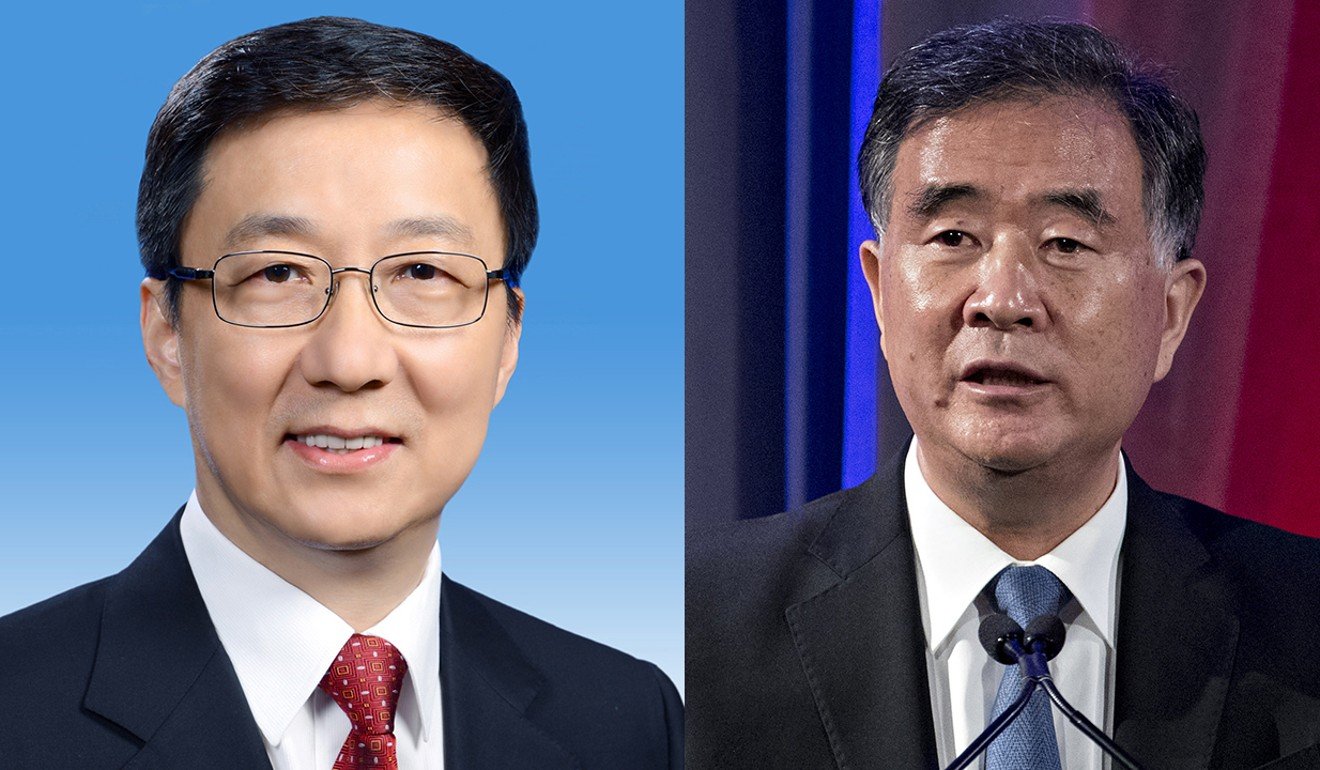 In the lead-up to the congress, there has been speculation that the size of the Standing Committee could be reduced to five, which would make it easier for Xi to secure a majority on the all-powerful body. But sources have told the Post that the number is unlikely to change now that Xi has a firmer hold on power.
During the era of Jiang and Hu Jintao, it was important to hold a majority on the Standing Committee as the secretive body is supposed to operate as a consensus-driven collective leadership.
Pundits said a majority would minimise political deadlock and make it easier to carry out reforms, but it had become less crucial under Xi since he had shown no interest in observing the rule of being "the first among equals".
"Having more allies is important, it gives him additional leeway. But at the same time, the rules of the game have changed because he has become so powerful," said Jean-Pierre Cabestan, a political science professor at Hong Kong Baptist University.
"Xi was forced to cooperate with quite a number of leaders who have been promoted by his predecessors, Hu Jintao and Jiang Zemin. And that has not prevented him from consolidating his power, or from convincing the party to endorse all the reforms he wanted," he said.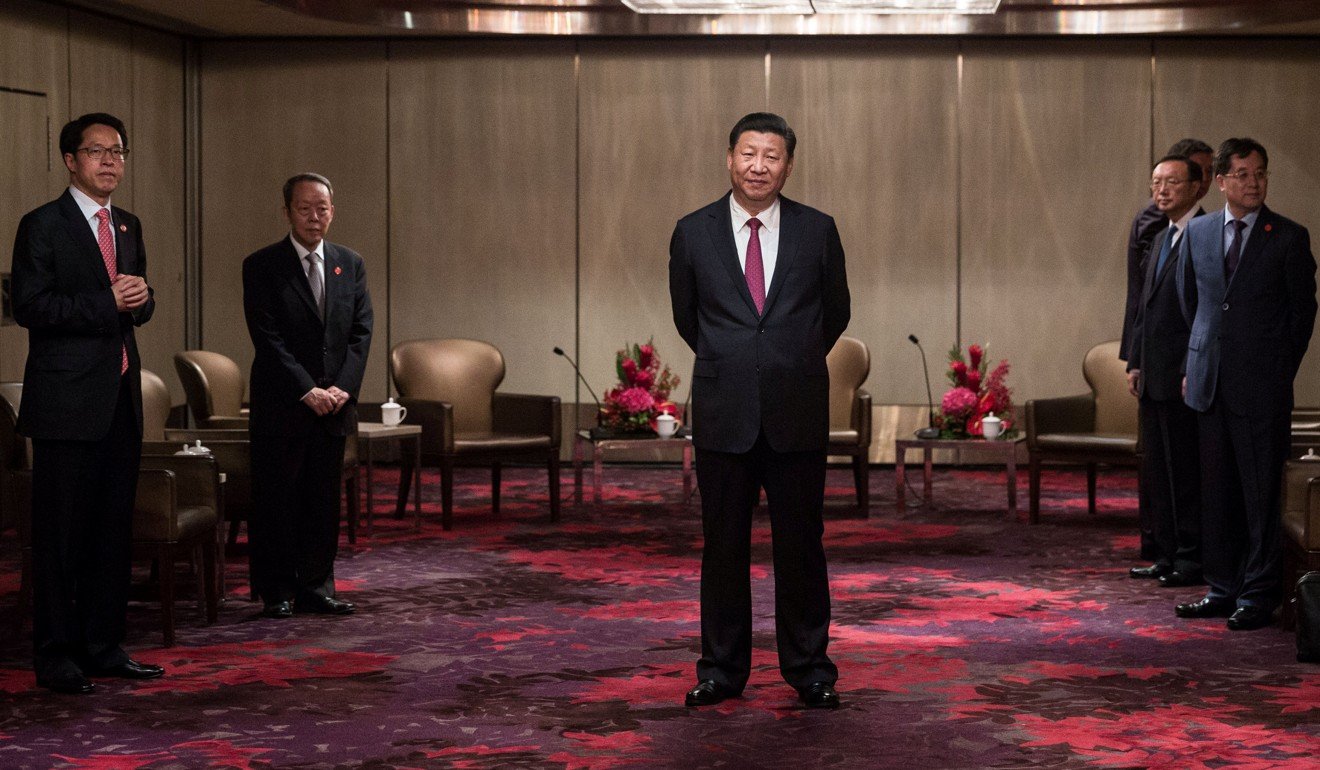 But if Xi's status within the party is elevated at the congress beyond the "core", this could be even less of a concern, according to observers.
"If he's named party chairman, then it doesn't matter who's on the Standing Committee because that position is obviously so superior to a Standing Committee member," said Christopher K. Johnson, a senior adviser at the Centre for Strategic and International Studies in Washington.
Party chairmanship was a title Mao Zedong held until his death. Since Chairman Mao, no Chinese leader – except Mao's brief interim successor Hua Guofeng – has attained this status of absolute authority.
Waiting in the wings
After rounds of promotions, many of Xi's acolytes already hold important positions in the party and provinces and are seen as strong contenders for the Politburo.
In the central party apparatus, three of Xi's loyalists now sit in the No 2 chairs of three key departments. The ministers of these departments are all Politburo members and may be elevated to the Standing Committee or handed another portfolio, leaving more seats to fill.
One of them is Chen Xi, who was Xi's roommate at Tsinghua University in Beijing and is currently executive deputy director of the party's personnel arm, the Central Organisation Department.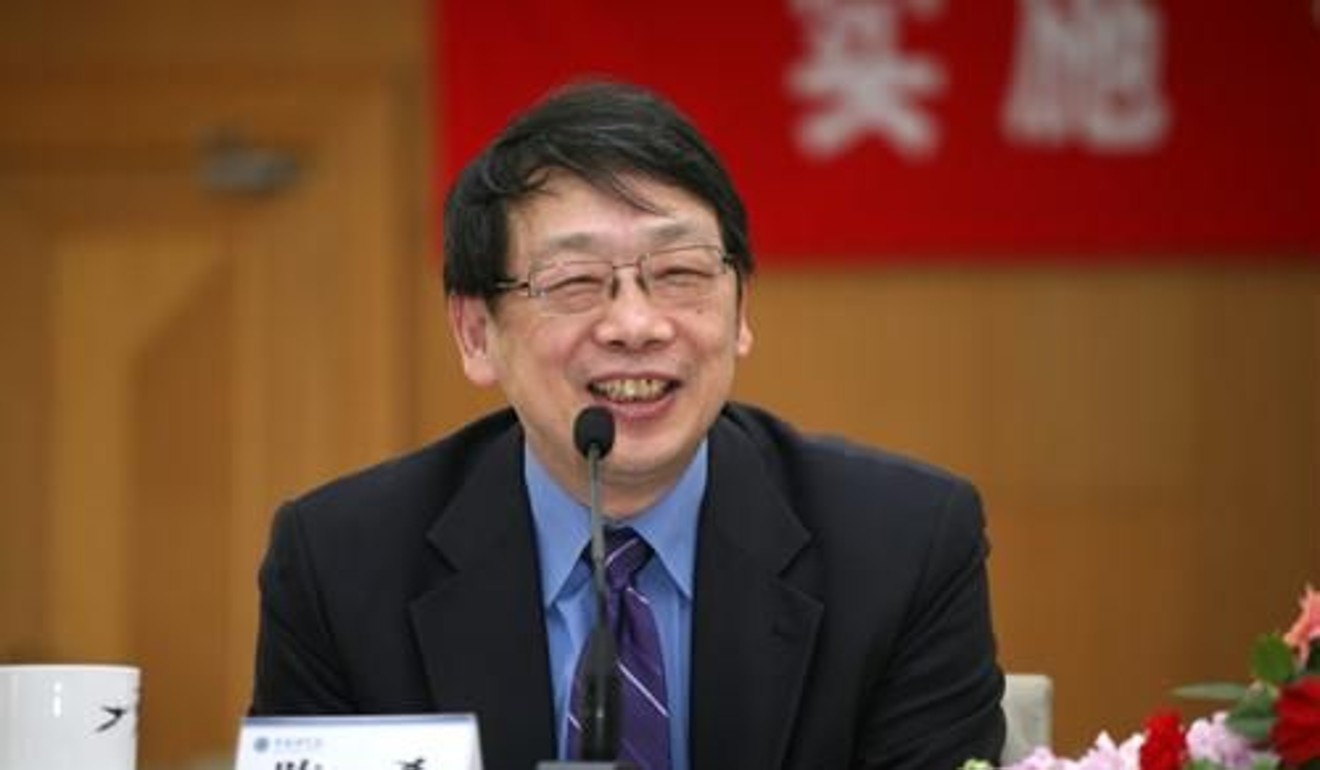 Another deputy to watch is Huang Kunming, who worked with Xi in both Fujian and Zhejiang provinces and is the executive vice-minister of the Central Publicity Department.
And also Ding Xuexiang, who was Xi's secretary during his six-month stint in Shanghai and is currently No 2 in the Central Committee's General Office.
"That's often how it gets structured ... They're all there waiting in the wings to take over," Johnson said.
"One thing we see from Xi Jinping straight from the beginning of his tenure is this idea almost ingrained in his princeling lineage: you have to control the key levers of power within the party – namely propaganda, personnel, security, military, discipline – those are the key portfolios at large."
Meanwhile, some key municipal and provincial posts – which traditionally come with a ticket to the Politburo – have already been stacked with Xi's loyal followers.
In addition to Chen Miner, Xi's long-time aide Cai Qi is destined for the Politburo after being promoted to Beijing party boss in May, just seven months after he was named mayor of the capital.
Li Hongzhong, the party chief of Tianjin, had no previous connection with Xi but has been unabashedly vocal in extolling the virtues of Xi's policies and pledging his allegiance to the president.
In the financial hub of Shanghai, mayor Ying Yong, who worked under Xi in Zhejiang, is seen by analysts as a contender for the role of its party secretary.
In Guangdong, governor Ma Xingrui, one of a handful of aerospace veterans promoted as provincial governors under Xi's reign, is one of two candidates for the job of provincial party boss, Reuters reported last month.
The eastern province of Jiangsu, China's second largest economic engine after Guangdong, is overseen by Li Qiang, Xi's top aide during his time in Zhejiang. Li is also widely seen as a candidate for the Politburo.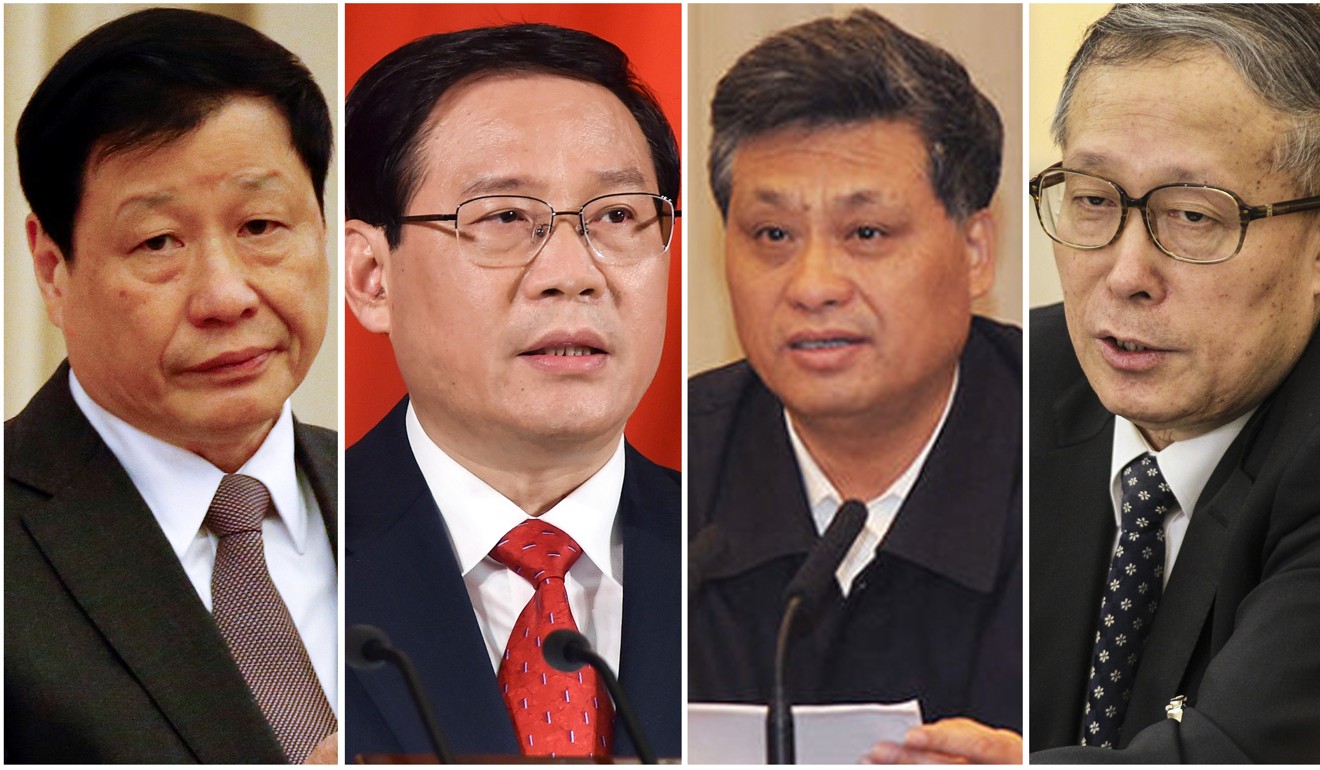 In Xi's inner circle, meanwhile, not all influential figures come with a high rank in the party or government. Liu He, for example – a key financial and economic adviser to the president – holds a modest position as office director of the Central Leading Group for Financial and Economic Affairs.
And with Xi usurping decision-making power on economic policy through his central leading groups, the State Council headed by Premier Li Keqiang has been left with a reduced role of implementation – unlike the relatively free rein given to past premiers.
"It is clearly Xi Jinping and his advisers, like Liu He, who are calling the shots on economic policy," said Cabestan of Baptist University.
Some believe Liu may be promoted at the congress, likely to the position of state councillor.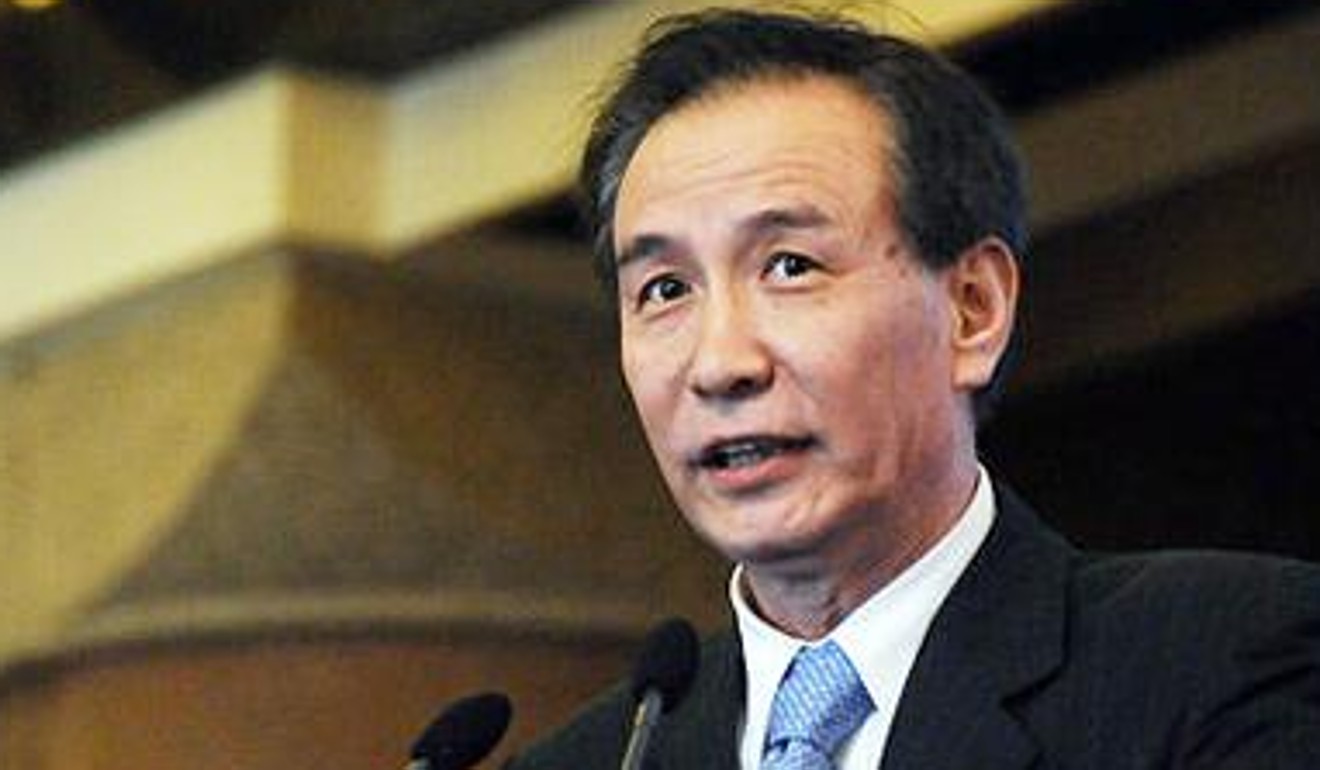 Having supporters in place at the top and in the key provinces may help with policy implementation to a certain extent, but analysts say much will depend on what happens on the ground.
"It's very clear Xi has control of the central policymaking apparatus, and he'll likely get even more control after the 19th party congress, but how these things get implemented at the local level is still a huge question," saidTrey McArver, co-founder of research firm Trivium China in Beijing.
"In China's system, what really matters is who's down there at the prefectural level."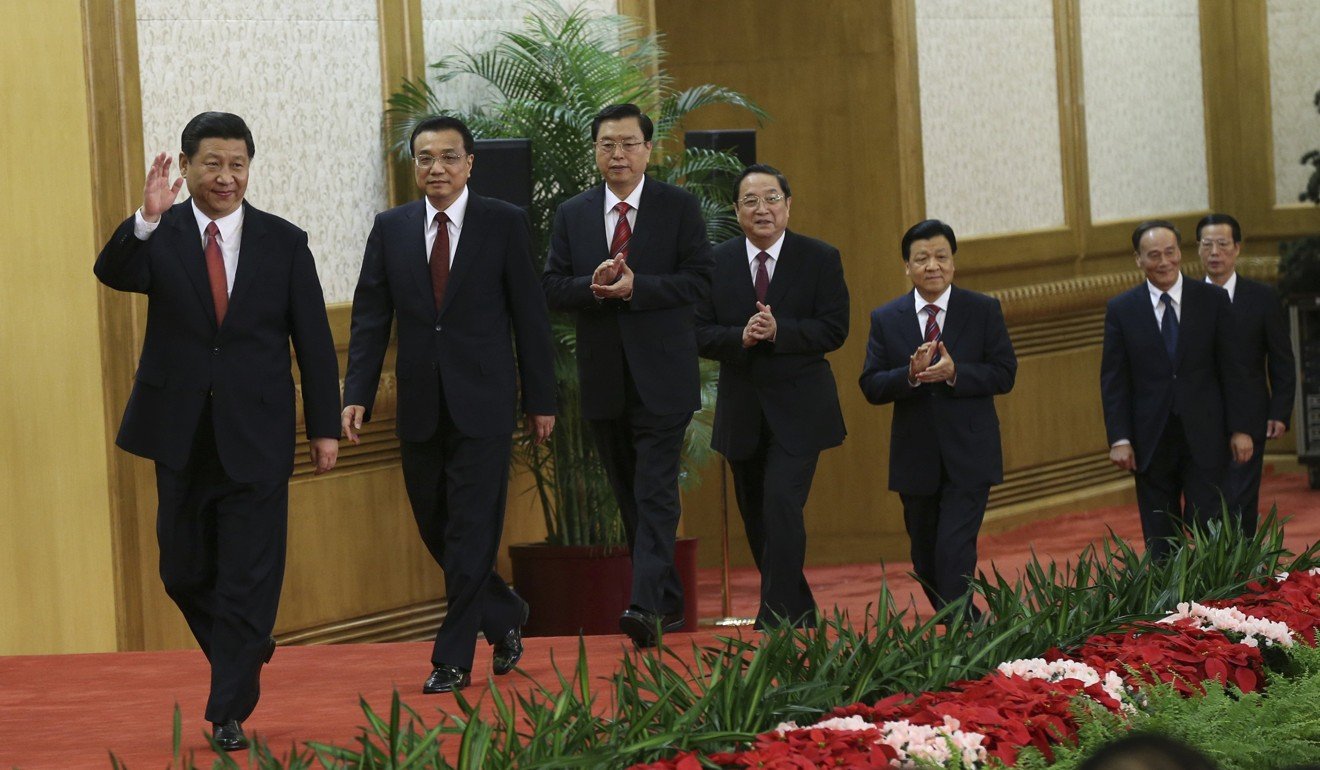 This is the third story in a series looking at the key policy and personnel implications of this month's Communist Party national congress. Read part one here and part two here.
Illustration: Lau Ka-kuen
This article appeared in the South China Morning Post print edition as: Friends in high places