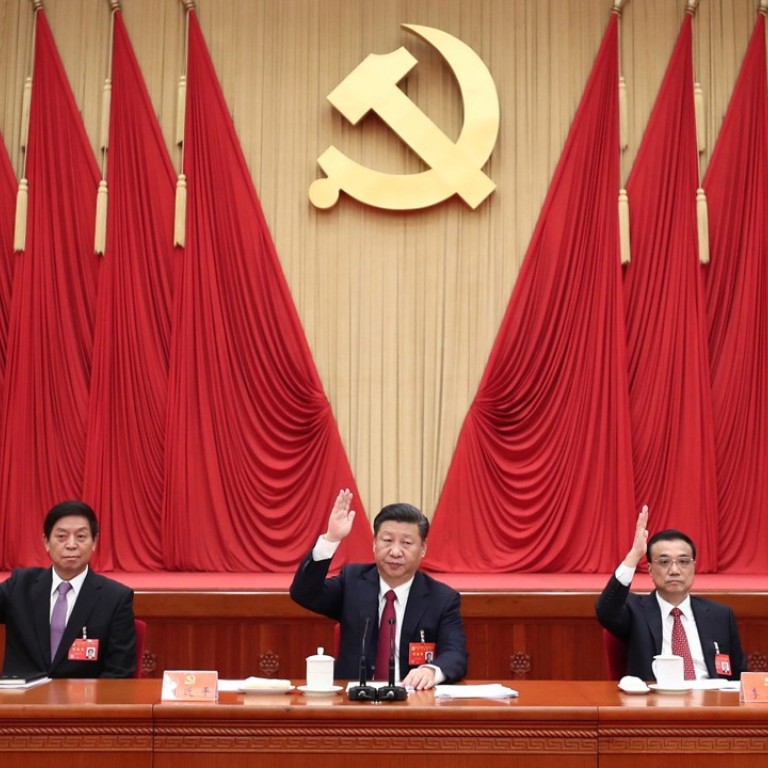 Date set for decision day on China's next top government line-up
The ruling Communist Party elite are meeting later than usual to determine who will put the president's priorities into action
China's Communist Party elite will gather in Beijing for three days from Monday to formally endorse decisions on who will lead the country's next government and other state bodies, state-run news agency Xinhua reported on Saturday.
The meeting will take place a week before the annual parliamentary meetings, which include the formal announcement of the president, premier and other top state and cabinet officials.
A proposal to approve these positions will be reviewed at the meeting, Xinhua said. Some 376 full and alternate members of the party's Central Committee will also consider a plan to restructure party and government bodies so they can meet the demands of modern governance, it said.
Streamlining these agencies will mean a system is in place to "guarantee the great rejuvenation of the Chinese nation", according to a Politburo statement released after a meeting chaired by President Xi Jinping on Saturday.
It will be the committee's third full meeting since the members were selected at a party congress in October, when Xi secured his second term as the country's most powerful leader since Mao Zedong.
Xi has filled the party's senior leadership with allies and loyalists, and now it is time for him to shake up the top ranks of the central government, which will be crucial to realising his goals in the next five years.
This will include assembling a new cabinet to address the economic and financial woes of the world's second-biggest economy, which some analysts say has fallen behind in much-needed reforms.
In China, where the party dominates the political system and the state, key state appointments – from the presidency, to the legislature, the government, the judiciary and the new supervision commission – are all reserved for top party figures selected at a five-yearly congress the previous autumn.
Much like the party's senior appointments, the decisions on these state jobs are settled by party leaders before being passed on to the legislature for rubber-stamp endorsement.
It is the first time in four decades that the Central Committee's third plenum has been held so early in the year. Since the end of the Cultural Revolution in the late 1970s, the third plenums were all convened in the last quarter of the year, and were mostly used to draw up blueprints for economic reforms.
In the past, decisions on state appointments were settled by the party's second plenum, typically held in late February.
But this year's second plenum was held last month to discuss amendments to the state constitution, and did not discuss appointments.
Additional reporting by Zhuang Pinghui
This article appeared in the South China Morning Post print edition as: decision day to back elite line-up