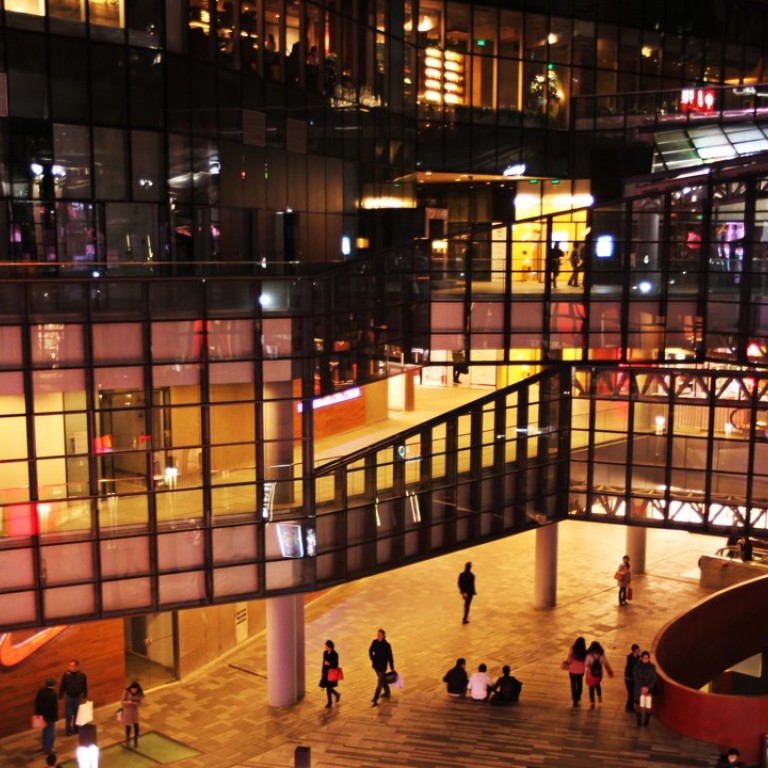 Beijing police order limit on foreigners in university district pizza bars and cafes
Restaurants in Wudaokou in the capital's north say they have been told to not to allow more than 10 foreigners in at any one time  
Police are checking various popular student hangouts in Beijing's university district to make sure they have no more than 10 foreigners inside at any one time, as the stability-obsessed authorities ramp up security for China's biggest annual political gathering. 
Security is usually tight in the capital during important political events, with petitioners kept at arm's length and activists kept under close watch. 
But this time, the focus is also on foreign students in Wudaokou, in the city's north. 
Three restaurants and bars in the area said police had told them in the last week to keep out big groups of foreigners until two days after the end of the annual session of the National People's Congress. 
"Until March 22, every Friday night and Saturday, as requested by local authorities, we can only allow a maximum of 10 foreigners in our store at a time," a notice at one pizzeria said. 
"We appreciate your understanding during these challenging times."
An employee at the restaurant said the police made the request in person before the weekend, and had returned for regular checks since then. 
"We were told that if we did not comply, our business would be shut down immediately," she said. 
A similar notice was posted on the wall at a nearby cafe.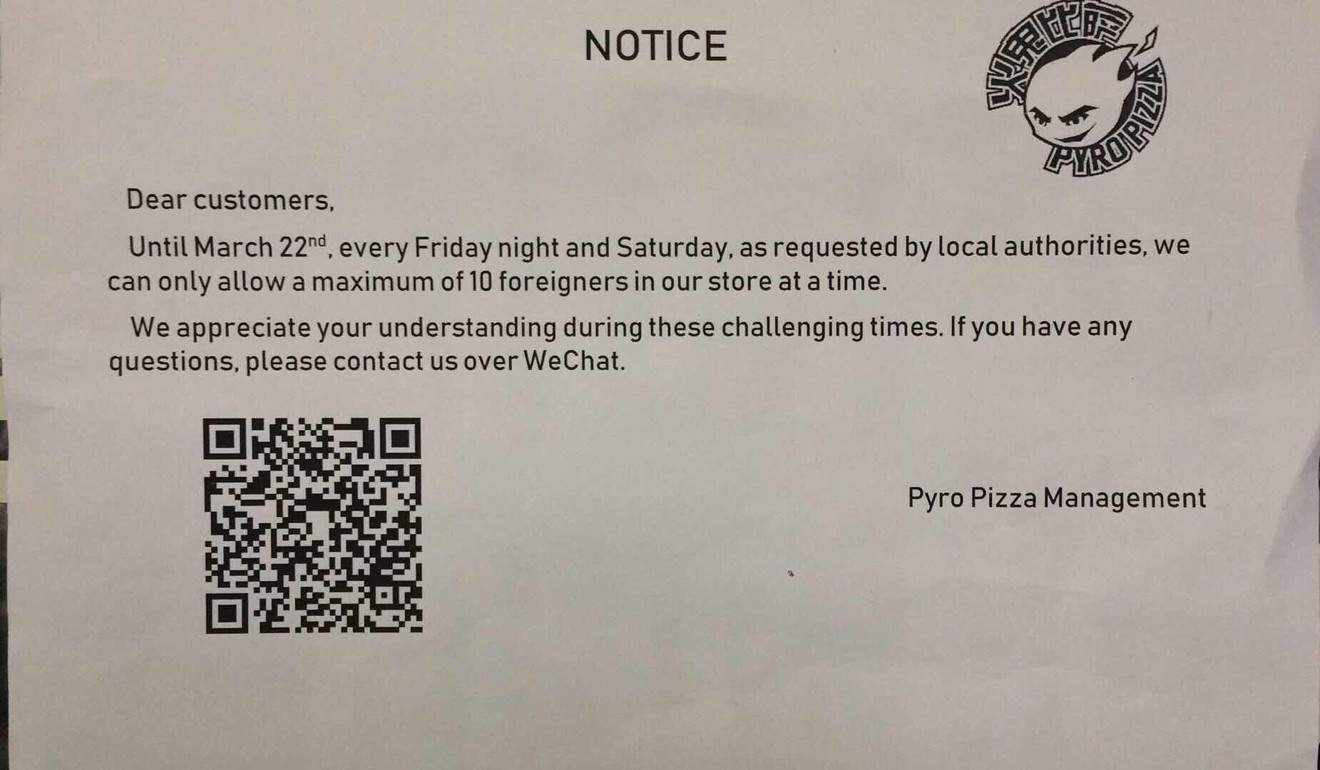 A manager said the police issued the notice last Monday, the first day of the NPC. 
She said no reason was given for the restriction on foreigners. 
But an officer at the Zhongguancun police station, which oversees the restaurants in Wudaokou, denied that it had imposed any limits on the number of foreign customers. 
"We've never issued such a notice. We merely told bars and restaurants to control the total number of customers during peak hours, without making any specific requirements," the officer said, adding that such reminders are common. 
But he did acknowledge that security had been stepped up during the annual legislative and political advisory meetings. 
"[Security control] is definitely normal practice, but everything is stricter during the two sessions," the officer said. 
The three restaurants contacted by the South China Morning Post confirmed that there was a general cap on customer numbers, but added that the restriction on foreigners was also being strictly enforced. 
"We can't let foreigners in our door after 8pm," said an employee at a pizza shop.
"There are police officers patrolling outside every night. Plus, there are security cameras everywhere in the restaurant and on the street – the feeds are all connected to police stations." 
Fernando, a 23-year-old Master's student at Peking University who lives in Wudaokou, said he found these measures racist.
"I can understand the party doesn't want any tumults or incidents to make it 'lose face' during such an important time, but it's a discriminatory measure against foreigners," he said.
"It's not that we're going to be the ones that are starting a revolution to get rid of the party."
A frequent customer of both the pizzeria and cafe, he added that their customers are predominantly foreigners.
Malcolm Surer, 25, also a student at Peking University, said the measures were in line with the government's ongoing efforts to clean up Wudaokou and other bar areas in the city. 
Before the Communist Party's five-yearly national congress in October, many bars and clubs in Sanlitun, a nightlife district in eastern Beijing, were forced to close for about 10 days.