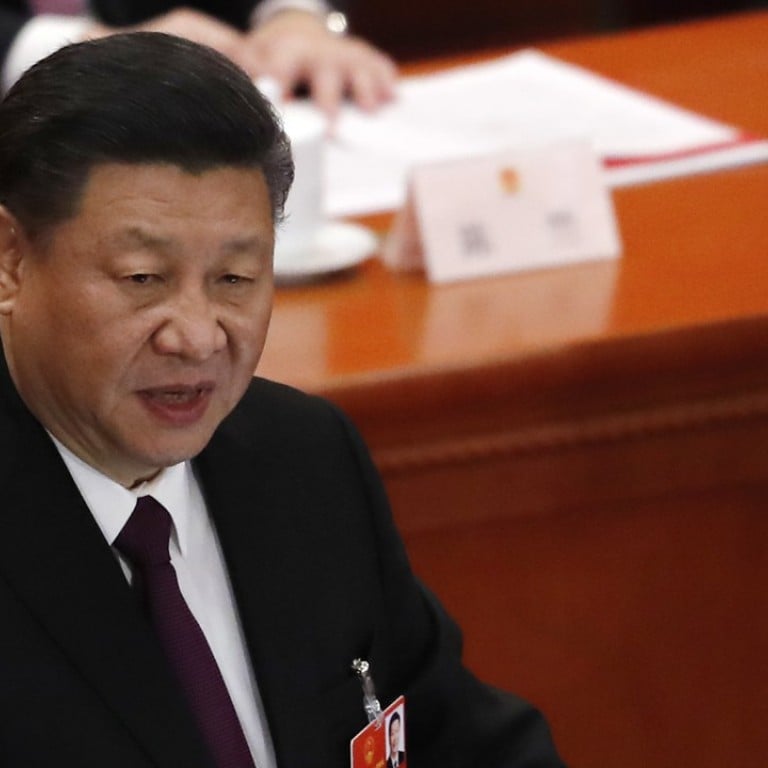 Exclusive

|
Xi Jinping to shake up propaganda, censorship chiefs as China's image abroad suffers
Chinese president expected to appoint allies to top posts in corruption-plagued administrations
China is shaking up its propaganda and internet leadership as it tries to improve the country's image abroad and ensure online views toe the Communist Party's line, two sources briefed on the changes told the South China Morning Post.
The changes are also part of Beijing's efforts to fix a propaganda and censorship system plagued by corruption and scandals, including the downfall of Lu Wei, the former Chinese cyberspace tsar whom Beijing labelled "tyrannical" and "shameless".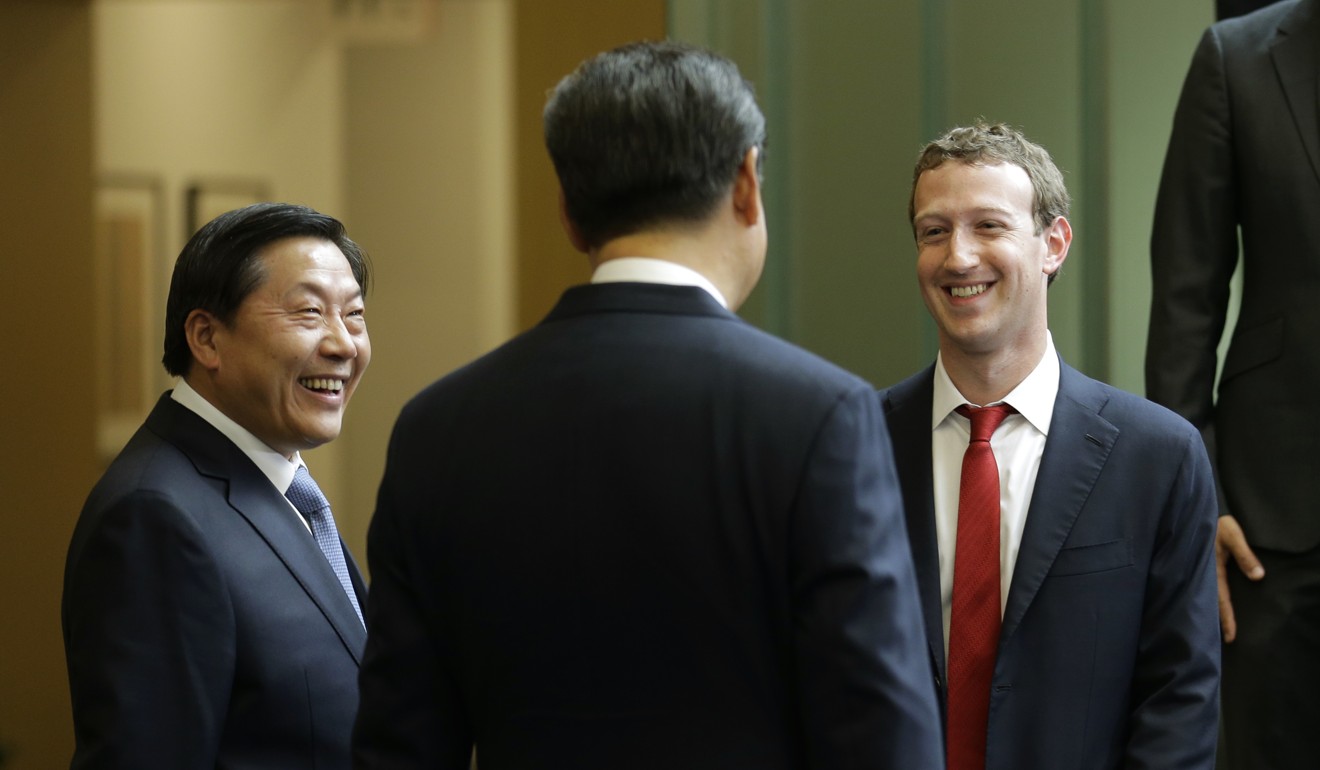 As part of the shake-up, Chinese President Xi Jinping is installing allies in key posts, moves that could result in a loyal and effective team to improve China's national image on the international stage just as it is coming under greater scrutiny from Washington to Canberra.
Xu Lin, who worked for Xi in Shanghai, is likely to take over as the party's international propaganda chief.
Xu, 55, the head of the Cyberspace Administration of China (CAC) since June 2016, was expected to take charge of the State Council Information Office and the party's external propaganda arm, the sources said, replacing Jiang Jianguo.
Beijing announced on Wednesday that Jiang, 62, had stepped down but the authorities did not give a reason or name a successor. Jiang remains as a deputy director at the Publicity Department of the Central Committee.
Chen Daoyin, a political analyst in Shanghai, said Xi trusted Xu to make improvements.
"The propaganda work … overhyped China's rise to becoming a great power, and that image looked pale and unconvincing after the United States started a trade war with China," Chen said.
"It's a strategic mistake or failure. Someone has to be responsible, and changes needed to be made."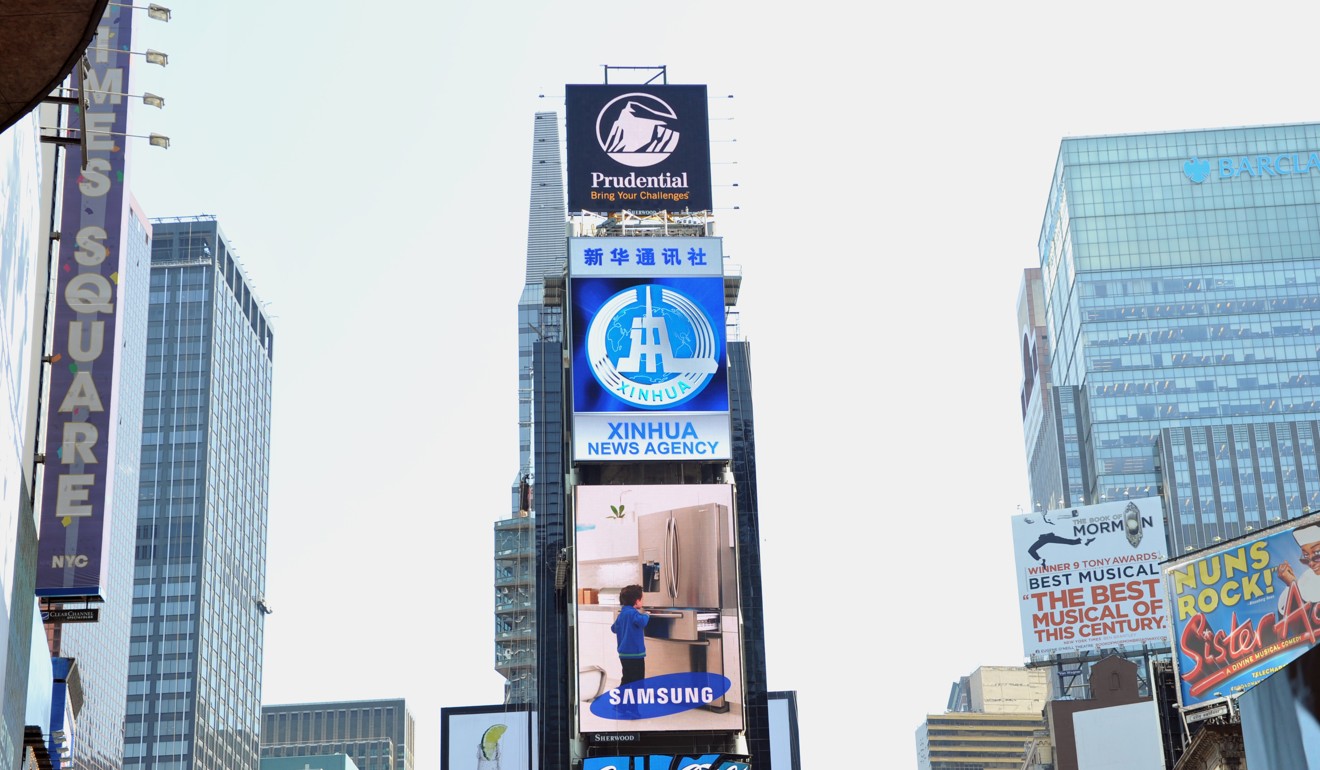 For example, China promoted its "Made in China 2025" plan to dominate a range of hi-tech sectors, but that backfired, becoming a focus of the trade war, forcing Beijing to play down the ambitions.
Chen said Xu was a "Shanghai-style cadre" known for pragmatism, and was like to tweak China's propaganda strategy to be less provocative and confrontational.
But it might be too late for China to change its propaganda course because the West's trust in China was already undermined partly by Beijing's illiberal tendencies and its assertiveness in diplomacy, he said.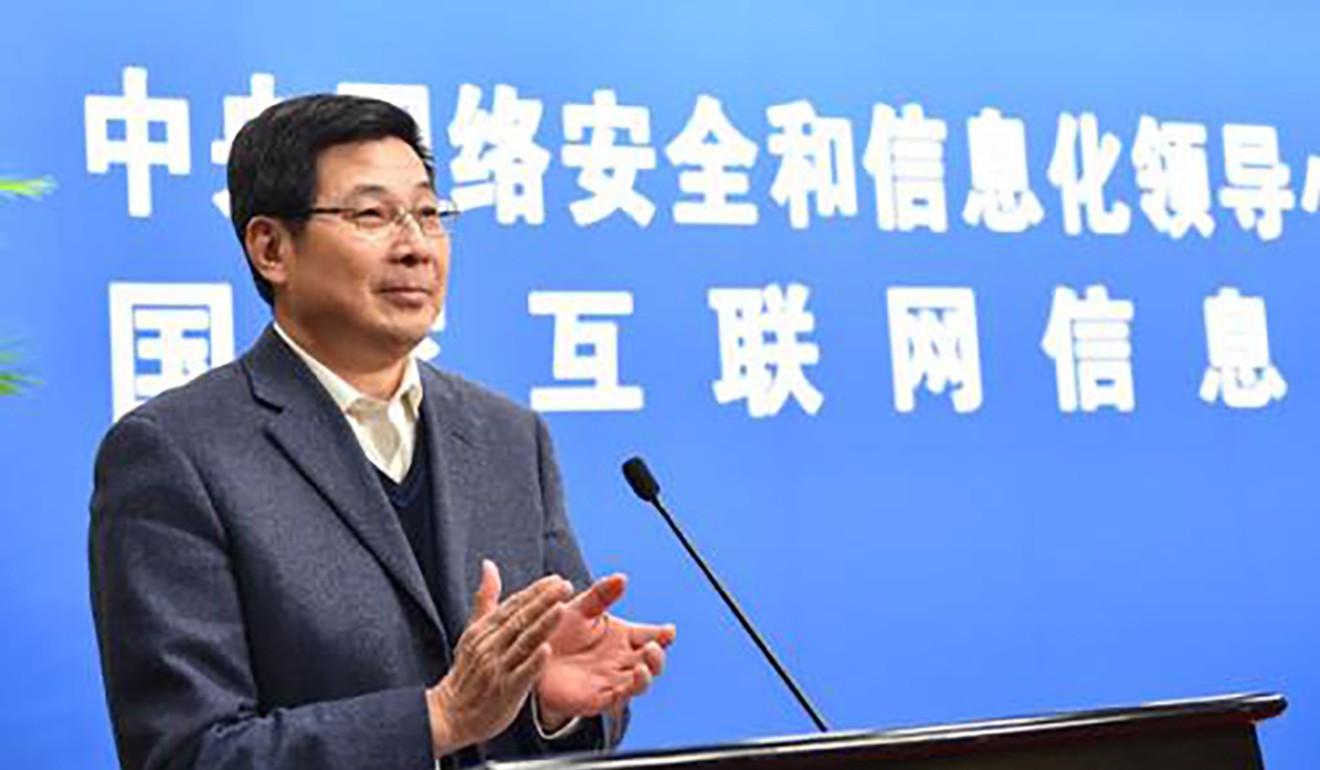 Zhuang Rongwen, also a Xi ally, is expected to take over from Xu at the CAC, also known as the Office of the Central Cyberspace Affairs Commission.
Zhuang, 57, who previously worked for Xi in Fujian, has risen quickly in the official hierarchy, gaining promotion in April to head of the State Administration of Press and Publication. Earlier this month, Zhuang assumed a new title as the director for National Office Against Pornographic and Illegal Publications.
In April last year, Zhuang, then a deputy director at the cyberspace administration, attended the Internet Economy Summit in Hong Kong and suggested the city embrace internet technology to speed up "digital economy development".
If his new job at the CAC is confirmed, he will be China's new cyberspace tsar.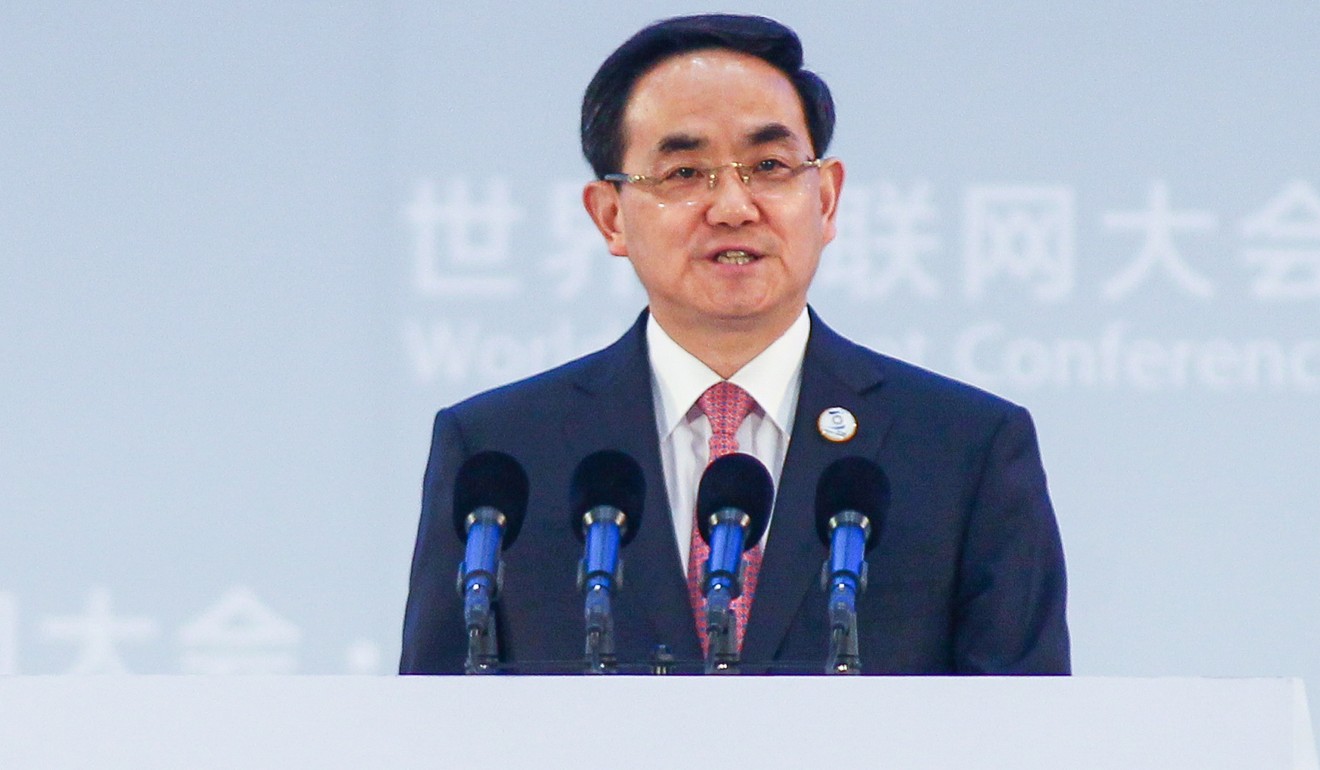 Foreign technology and media firms, including Facebook, that are trying to win Beijing's favour to access the 1.3 billion consumers behind China's Great Firewall will have to go via Zhuang.
While Lu was head of the CAC, Facebook chief Mark Zuckerberg tried to court the cyberspace tsar. Lu even tried Zuckerberg's seat for size when he visited Facebook's head office in Silicon Valley in 2014.
Despite Facebook's efforts, the social media giant remained being blocked in China, along with Google, Twitter, YouTube and a long list of other internet companies.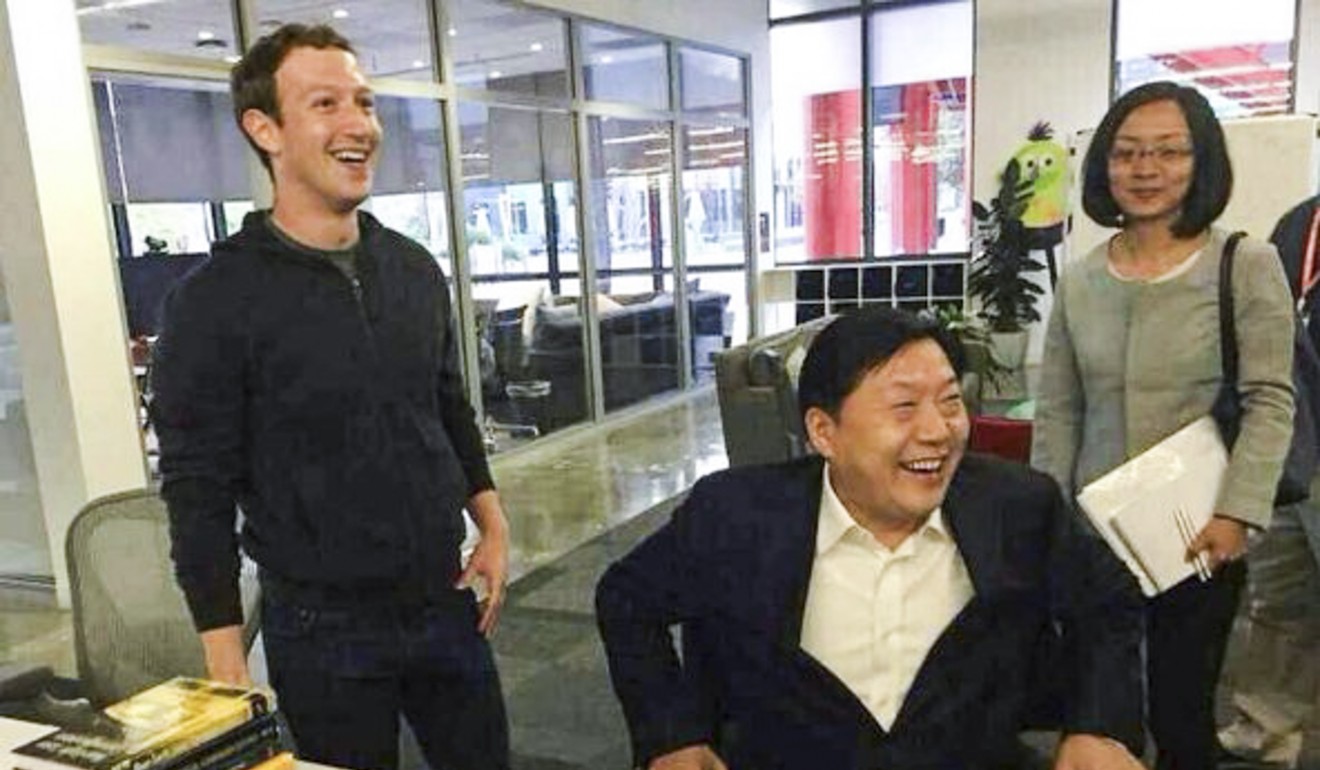 Liang Yanshun, 56, a deputy secretary at the State Organs Work Committee of the party's Central Committee, may replace Zhuang at the press and publication unit, according to the sources.
Liang worked for many years at the Central Party School before moving to Gansu province for a two-year stint in 2016.
"If there's no last-minute change, this new line-up will be announced soon," one source said.
Additional reporting by Nectar Gan
This article appeared in the South China Morning Post print edition as: Xi set to appoint new propaganda, censorship chiefs