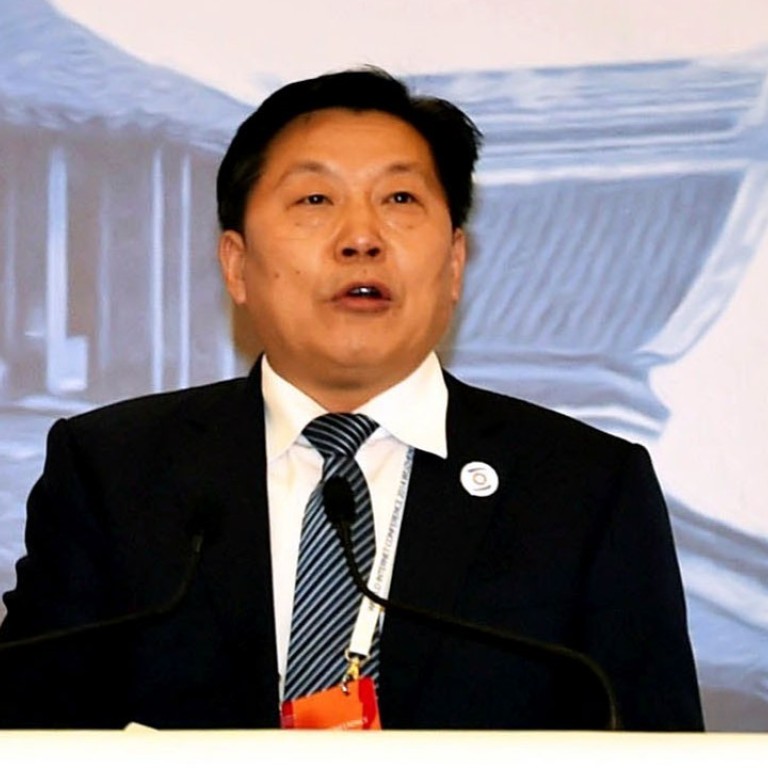 China's prosecutors charge former top internet censor with corruption
Lu Wei was known globally as the flamboyant gatekeeper of the country's internet
China's former internet tsar Lu Wei has been charged with taking a "huge amount" of bribes, the top prosecutor's office announced on Monday.
Lu, widely seen as the public face of China's draconian control over the internet during his term at the helm of the Cyberspace Administration of China (CAC) until 2016, now faces a trial.
Prosecutors in the eastern port city of Ningbo in Zhejiang province have submitted an indictment to the city's intermediate people's court, the Supreme People's Procuratorate said in a statement.
Lu is accused of taking advantage of his position – as well as those of other state functionaries – to seek profits for others and illegally accepting "a huge amount of assets".
The statement said the charges related to crimes he is accused of committing when he worked for Xinhua, the Beijing municipal party committee and government, the CAC and the party's central propaganda department.
A trial date has not yet been announced.
Lu, 58, was abruptly removed from the helm of the internet regulator in June 2016, keeping only his party post as a deputy chief of the central propaganda department without a portfolio. The move had already fuelled speculation over his political fate at the time.
He was officially put under investigation in November, following the National Party Congress, becoming the first "tiger" – a name used to describe senior officials accused of corruption – to be targeted during President Xi Jinping's second term in power.
In February, he was expelled from the Communist Party and denounced by its top anti-graft watchdog for being "tyrannical" and "shameless" – unusually harsh wording when commenting on a senior official.
The watchdog also claimed that he tried to raise his personal profile, made false and anonymous accusations against others, and deceived the party's top leadership. It went on to attack his personal character, accusing him of everything from extreme disloyalty to duplicity, trading power for sex and having a lack of self control.
Lu was a controversial figure at home and abroad during his tenure as the country's chief internet regulator.
He was also uncharacteristically outspoken for a Chinese official, regularly defending the ever-increasing censorship the cyberspace administration carried out on his watch.
Within China, he was known as a hardline censor who oversaw a campaign to silence outspoken, influential commentators on social media, known as "big Vs" (for verified account). The crackdown significantly diminished Weibo's role as a vibrant platform for debate on social and political issues, including sensitive topics.
Abroad, Lu was known as the flamboyant gatekeeper of China's internet, courted by the world's most prominent technology executives including Facebook's co-founder Mark Zuckerberg. He made headlines in the United States in 2014 when he visited the Californian headquarters of Facebook and sat in Zuckerberg's seat.
At the height of his influence, he was listed by Time magazine in 2015 as one of the world's 100 most influential people.
This article appeared in the South China Morning Post print edition as: disgraced internet tsar to face trial