Internet
Get more with myNEWS
A personalised news feed of stories that matter to you
Learn more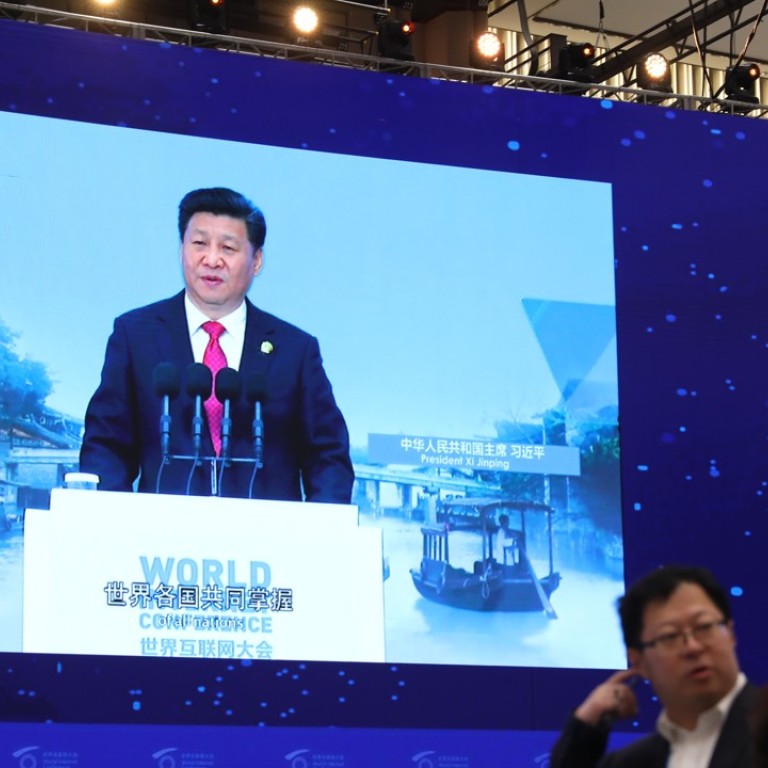 China reasserts its right to manage the internet its own way
Propaganda chief tells opening of World Internet Conference each country should choose its own internet 'governance model'
Beijing's top leaders absent from annual conference, in apparent downgrading of an event also light on A-list US tech firms
China reasserted its determination that every country should choose its own internet "governance model", with its propaganda chief vowing on Wednesday to fight "all forms of hegemony" in cyberspace administration.
In his keynote speech at the opening of the World Internet Conference in the misty river town of Wuzhen in eastern China, Huang Kunming argued that every country should be entitled to take part equally in international cyberspace management.
The annual event – traditionally a high-profile platform for China's narrative on internet governance – began in unusually low-key fashion against a backdrop of the prolonged trade war with the United States and international wariness of the spreading "China model" of internet control.
"We should adhere to the principle of respecting cyber sovereignty, respecting every individual country's right to choose its own development path for cyberspace, model of cyber governance and internet public policy," said Huang, who is in charge of media and public information in China – which still blocks Google, Facebook and Twitter.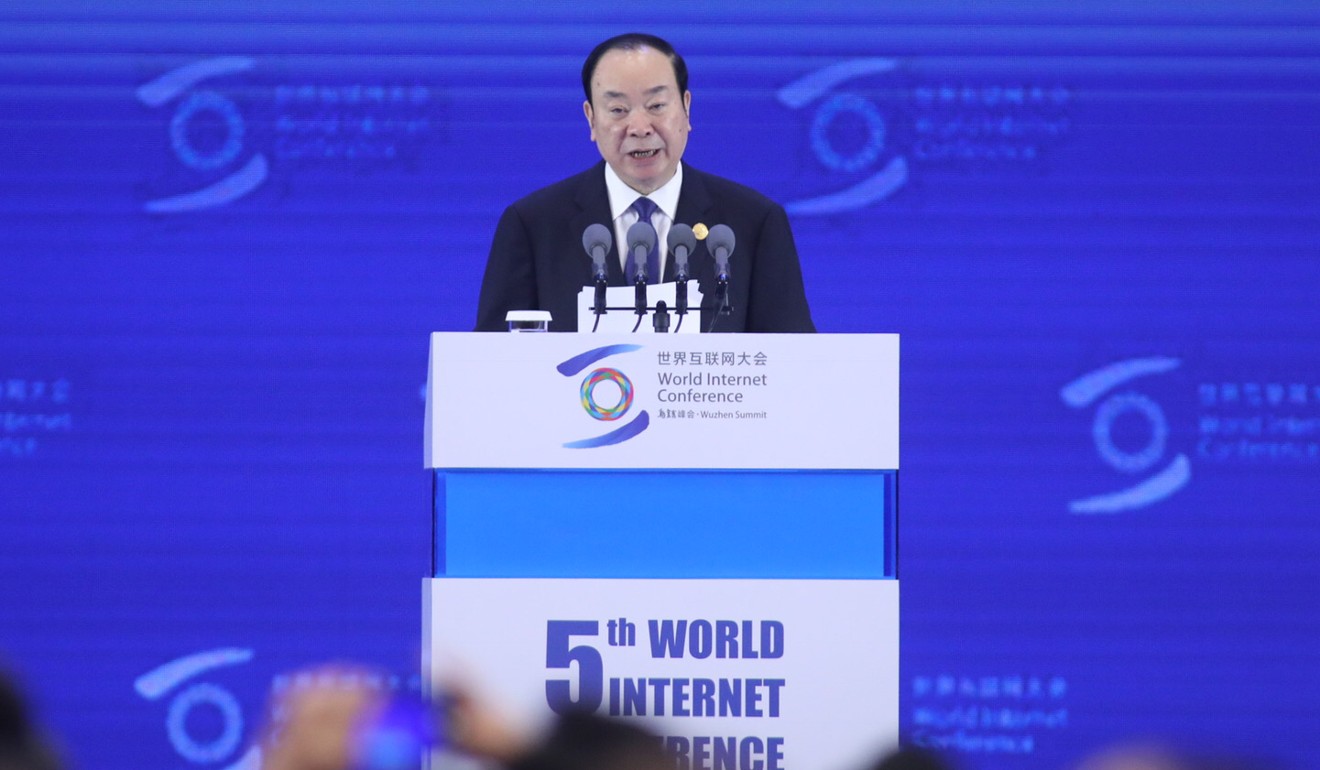 Chinese President Xi Jinping, who pushed the idea of cyberspace sovereignty at the same event in 2015, sent a letter to the conference, read out by Huang before his speech.
In the letter, Xi said the world should seek "mutual trust and collective governance" of the internet based on the shared goals of developing the "digital economy" and addressing cyberspace threats.
China's vision of an internet centred on sovereignty and control contrasts with the open, free internet advocated widely elsewhere, although there are shared interests in specific issues such as security and e-commerce. Beijing and Washington held their first cybersecurity dialogue in October 2017.
This year's internet conference, which also showcases China's use of the internet to serve economic growth and life improvement, was the first not to be attended by any of the Communist Party's supreme Politburo Standing Committee – an apparent downgrading of the event.
It has been overshadowed by the ongoing inaugural China International Import Expo in Shanghai, attended by Xi and other top leaders including Vice-Premier Hu Chunhua.
Since 2014's first internet conference, a member of the seven-member committee had always been present to give the keynote speech in a symbolic show of support for the event and its importance.
Premier Li Keqiang attended in 2014, followed by Xi a year later. In 2016, the then ideology tsar Liu Yunshan was there, with Xi sending a video message. And last year, Liu's successor as ideology guru, Wang Huning, read out a letter from Xi.
Huang addressed the topic of "creating a digital world for mutual trust and collective governance".
While the three-day forum is still the biggest annual gathering for a who's who of China's internet world – including Pony Ma of Tencent and Jack Ma of Alibaba – Western internet firms were less represented in Wuzhen.
Unlike last year, when Apple chief executive Tim Cook and Google's Sundar Pichai took the stage, there are few A-list US tech firms on the schedule. Steve Mollenkopf, chief executive of Qualcomm Technologies, is the guest of honour and spoke at the opening ceremony.
Whitfield Diffie, a cybersecurity innovator and winner of the Turing Award for computing in 2015, also gave a brief speech at the opening ceremony.
Google, Facebook, Microsoft and Amazon sent their vice-presidents or regional heads, and only Harry Shum from Microsoft was expected to give a speech at a conference session, according to the official schedule of the conference.
The lower ranking of attending Chinese officials might be designed to reflect the light presence of top foreign tech chiefs, said Severine Arsene, managing editor of the digital journal AsiaGlobal Online, published by the University of Hong Kong's Asia Global Institute.
"Given the fact that fewer top executives from abroad are coming, putting a higher-ranking leader before them would be a loss of face," she said, adding: "Meanwhile, the choice of the head of the propaganda department shows where the priority is."
Ryan Hass, a China expert at the Brookings Institution, who attended the internet conference last year, said the Chinese leadership might want to keep the international focus on the import expo in Shanghai, and not divide attention between it and Wuzhen.
But the drop in enthusiasm from major Western tech executives could also be due to their "commitment fatigue", after receiving repeated Chinese pledges of progress on liberalisation that have not yet materialised.
"There could be growing wariness by chief executives of major multinational firms about the direction of China's tech policies towards tightening and control," said Hass, who directed China policy for the US National Security Council during the administration of former US president Barack Obama.
The conference comes with China having been ranked bottom for internet freedom by Freedom House for the fourth year in a row.
The US-based web watchdog said in its latest report this month that China's restrictive internet policies were being actively exported around the world, and warned that China's "digital authoritarianism" could threaten democracies in other countries.
This article appeared in the South China Morning Post print edition as: Beijing asserts its right to manage web its own way