Xinjiang
Get more with myNEWS
A personalised news feed of stories that matter to you
Learn more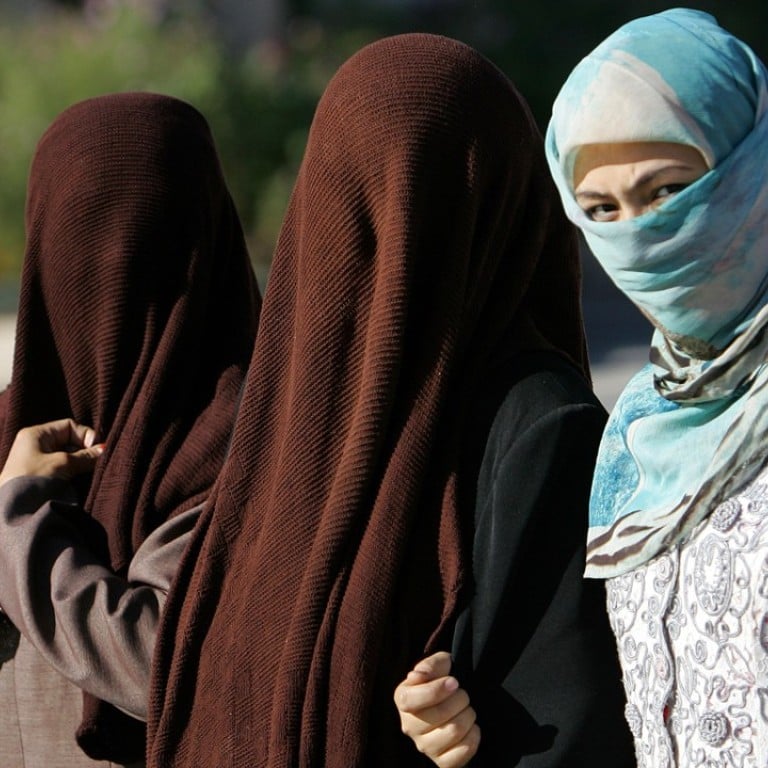 Xinjiang Uygurs: China boasts of its protection and support for cultures in white paper
Document comes as Beijing faces a backlash from foreign governments for holding up to 1 million Muslims in re-education camps
Government says it is committed to protecting citizens' freedom of religious belief
China has released a policy white paper boasting of its protection of ethnic cultures in Xinjiang, and defying mounting criticism that it is undermining the religious and ethnic identity of Muslim minorities through mass internment and indoctrination in the far western region.
The document, titled "Cultural protection and development in Xinjiang", was issued on Thursday by the State Council Information ­Office and comes as Beijing faces a rising backlash from foreign governments for holding up to 1 million Uygurs and other Muslim groups in a sprawling network of re-education camps.
In an unusually broad and coordinated move to step up diplomatic pressure, a group of 15 Western ambassadors in Beijing have signed a joint letter requesting a meeting with Xinjiang's top official, Chen Quanguo, for an explanation of the crackdown, Reuters reported on Thursday.
Under growing international scrutiny, the Chinese government has in recent months turned from initial denial to an ardent propaganda drive, defending the facilities as "vocational training centres" where "trainees" learn job skills and live a "colourful life".
However, Foreign Minister Wang Yi said this week that the internment camp programme was intended as a preventive measure so that "it will be impossible for terrorism to spread and take root".

The latest white paper does not make any mention of the camps, but trumpets the government's wide-ranging protection of ethnic cultures, including their languages, religions, cultural heritage and cultural industries.
"China's government is committed to protecting its citizens' freedom of religious belief while respecting and protecting religious cultures," according to the document, which cites examples such as how the state has translated, published and distributed religious texts and protected religious heritage.
It says also that spoken and written ethnic minority languages are protected in a "scientific" way, saying they are "extensively used" in administration, education and the media.
But those claims are in stark contrast to what former detainees have said they went through inside the camps. In interviews with foreign media, former inmates have described how they were forced to denounce their Islamic beliefs and Uygur culture.
A Uygur woman who was held in one of the camps in 2016 told Associated Press that she and her fellow prisoners were repeatedly forced to apologise for wearing traditional Muslim clothing, praying, teaching the Koran to their children and asking imams to name their offspring.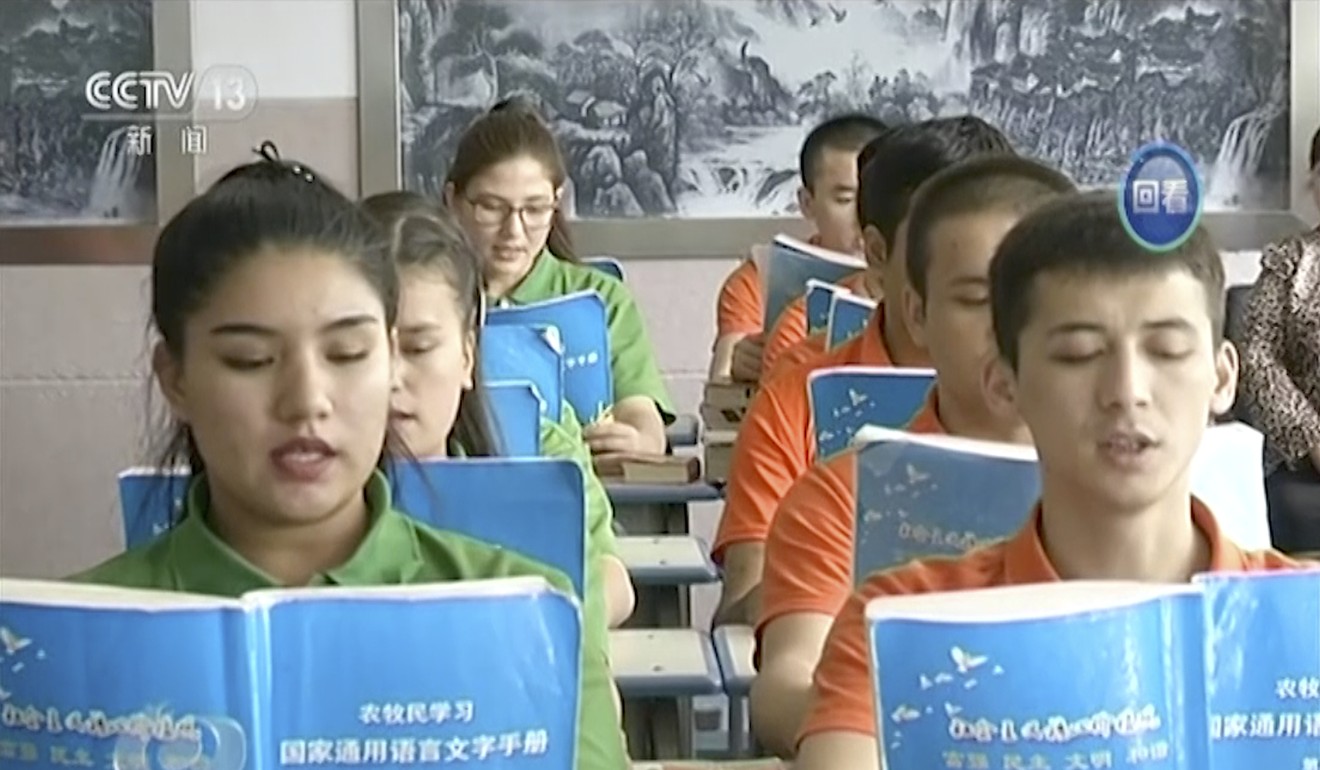 Under a new piece of legislation introduced in Xinjiang last year, wearing burkas, growing long beards or using "unusual" names deemed likely to incite religious extremism are now banned.
"The 're-education' camps are designed to forcibly compel Uygurs to essentially reject their language, culture and history," said Michael Clark, a Xinjiang expert at the Australian National University in Canberra.
The white paper also describes ethnic cultures in Xinjiang as an "inseparable part" of Chinese culture, and plays up the diversity of ethnic cultures in the region, despite its designation as a Uygur autonomous region.
"Since ancient times, Xinjiang has been home to various ethnic groups, where different ethnic cultures coexist," it says.
Instead of acknowledging their differences and distinctiveness, it stresses how they assimilate and integrate with each other.
"The ethnic groups of Xinjiang … influence, assimilate and integrate with each other in language, diet, costume, music, dance, painting, architecture and other aspects of social life, culture and art. A common feature of these ethnic cultures is that all are interrelated."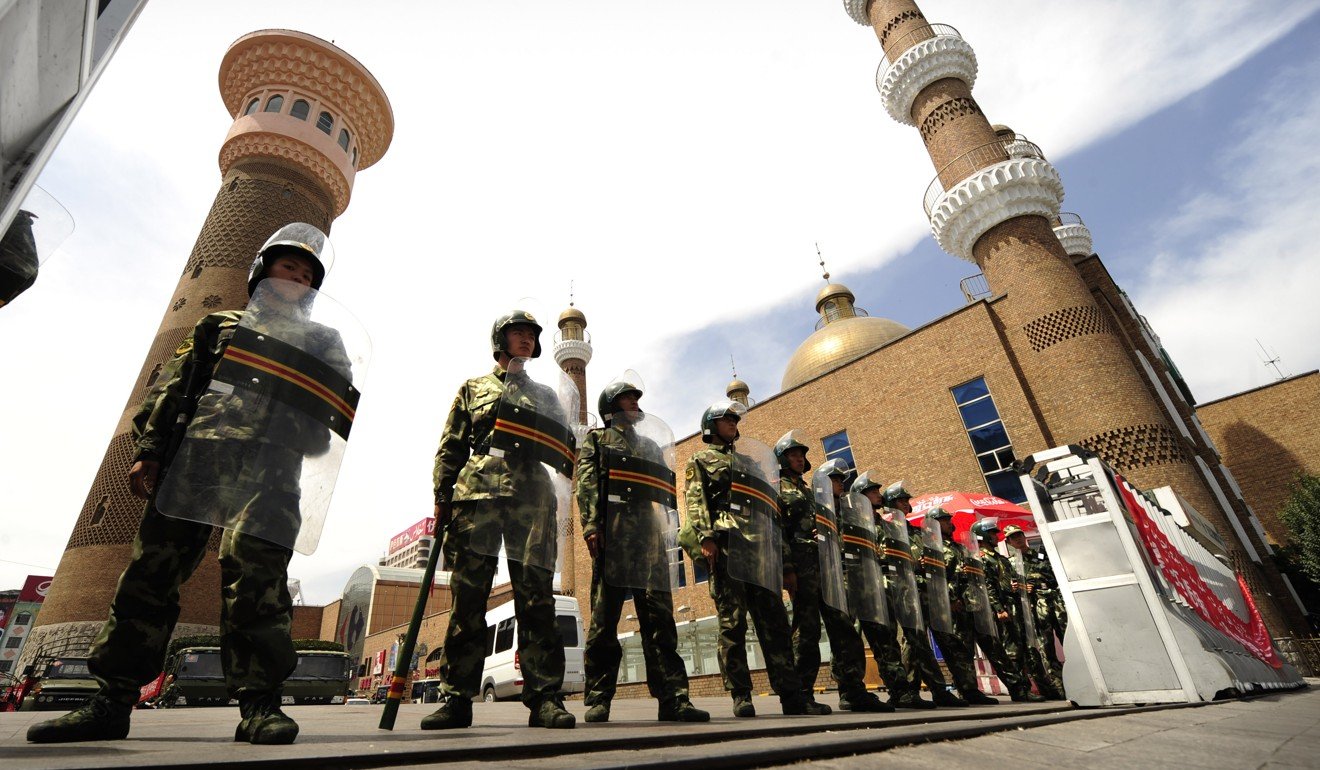 Clarke said the narrative was consistent with Beijing's "long-standing attempts to justify and to dilute the cultural history of the Uygur as the predominant ethnic group in the region".
He said the document also echoed China's first-ever white paper on Xinjiang in 2003, which downplayed the Islamic heritage of the Uygur and emphasised the pre-Islamic era in the region where Buddhist, Nestorian Christian and various pagan beliefs and cultures predominated.
"It is essentially arguing that as Uygur culture, via its particular historical narrative, is not the predominant one in the region, Beijing's ongoing efforts at forcible assimilation does not represent a major assault on a unique and distinctive cultural heritage."
Beijing has published a series of white papers on Xinjiang in recent years, declaring "great progress" on its protection of human rights, religious freedom, and its ethnic "equality, unity and development".