Xinjiang
Get more with myNEWS
A personalised news feed of stories that matter to you
Learn more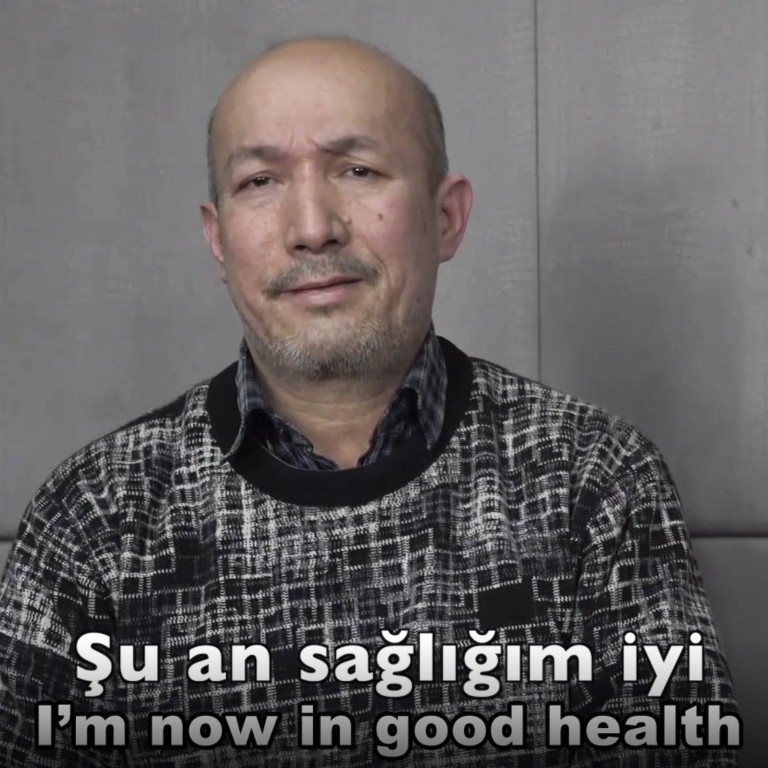 China releases video of 'dead' Uygur poet Abdurehim Heyit but fails to silence critics
Unverified 'proof of life' video released after criticism of Chinese internment camps by Turkey
Muslim poet and musician is understood to be serving eight-year prison sentence for one of his songs
China's state media has released a video to counter claims that a prominent Uygur poet and musician had died – hours after his reported death prompted Turkey to condemn Beijing's crackdown on the Muslim ethnic minority group as "a great shame for humanity".
The 25-second video, published late on Sunday night, featured a man said to be Abdurehim Heyit who claimed to be in the process of an investigation and "in good health".
The video was released hard on the heels of a strongly worded statement from Turkey's foreign ministry that denounced China's "reintroduction of concentration camps in the 21st century and the policy of systematic assimilation" in its western region of Xinjiang.
The statement called for the closure of the internment camps where nearly 1 million ethnic Uygur Muslims are reportedly held.
Chinese foreign ministry spokeswoman Hua Chunying on Monday described the Turkish statement as "vile".
Turkey's foreign ministry spokesman Hami Aksoy said his country had learned of the "tragic" death of Heyit and respectfully commemorated him and others who "lost their lives defending their Turkish and Muslim identity".
"We have learned with deep sorrow of the passing away in his second year of imprisonment of the distinguished folk poet Abdurehim Heyit, who was sentenced to eight years in prison for one of his songs," Aksoy said.
"This tragedy has further reinforced the reaction of the Turkish public opinion towards serious human rights violations committed in the Xinjiang region."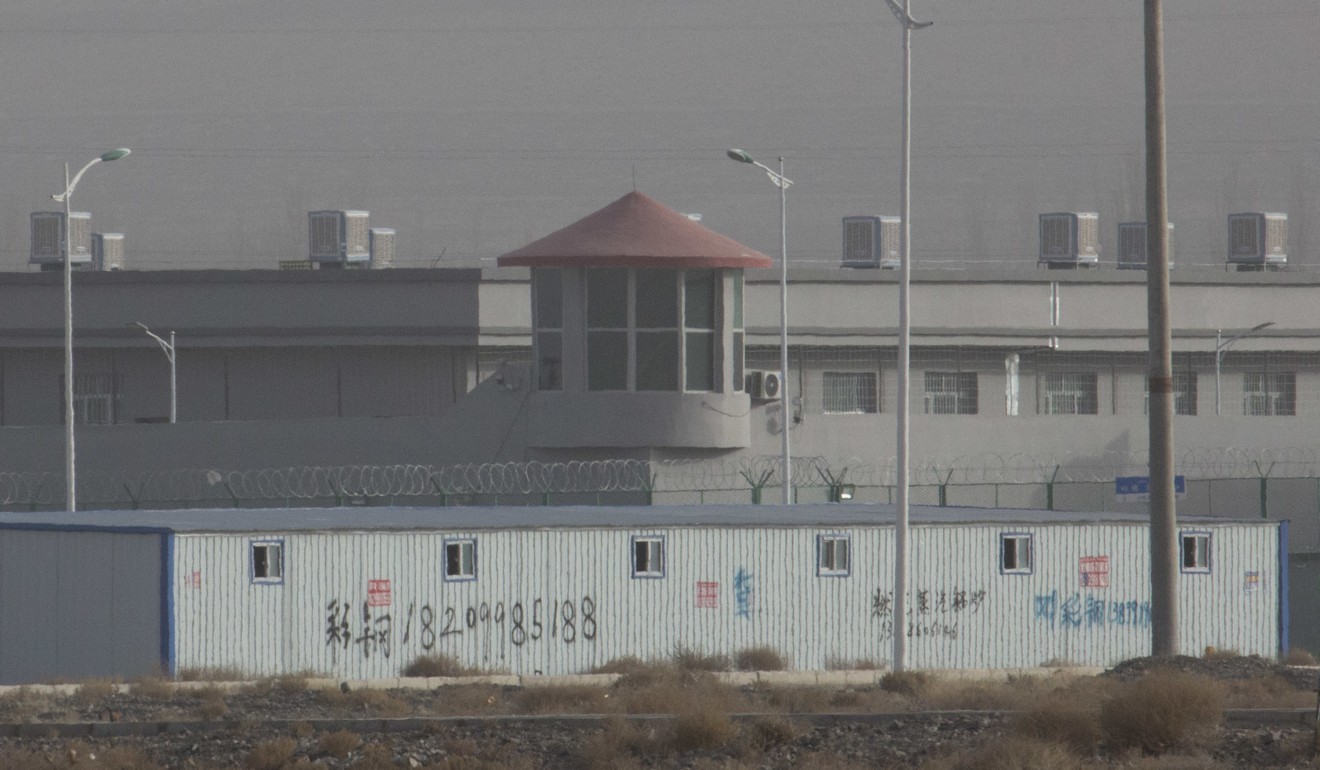 In an apparent attempt to counter reports of Heyit's death, China Radio International's Turkish language service uploaded a video on Sunday with Turkish and English subtitles on its website and Twitter, purportedly showing the poet alive and well.
"My name is Abdurehim Heyit. Today is February 10, 2019," said the man in a black and white jumper before a grey, padded wall.
"I'm in the process of being investigated for allegedly violating the national laws. I'm now in good health," he said, and took a moment of pause to purse his lips before adding: "and have never been abused."
At the Chinese foreign ministry's regular Monday press conference, spokeswoman Hua said she had also watched the Sunday video clip.
"This proves he is not only alive but also in very good health. The Turkish authorities' unfounded accusation against China, based on the lie about the false death, is extremely wrong and irresponsible," Hua said.
She added that recent visits by some – unnamed – foreign diplomats and journalists to Xinjiang, had "witnessed local people's wholehearted smiles" that could "rebuke false accusations" about the region."
But instead of quelling criticism, the Sunday video has drawn rebuke from activists and analysts.
"He seemed distressed in the video as if he was having trouble finding his next words to say with trembling lips. That is not the Abdurehim Heyit we have known," said Alip Erkin, an Australia-based Uygur activist.
Heyit is widely celebrated for his performances on the dutar, a traditional long-necked, two-string lute.
"[The] video itself should be evidence of his wrongful and secret detention for expressing Uygur values in his songs, not as some sort of diplomatic victory for China," Erkin added.
Some observers said the short clip resembled past "confession" videos of rights advocates and dissidents released by the Chinese government.
"This video has the feel of a Chinese [government] forced TV confession, typically used on people with a voice: They are disappeared and coerced by police torturers to self-incriminate on TV [and] to pretend they're OK," tweeted Magnus Fiskesjo, associate professor of anthropology at Cornell University, author of a paper on China's televised confessions.
Patrick Poon, China researcher with Amnesty International, was also sceptical about the video.
"It's simply unclear when and where Abdurehim Heyit took the video," Poon said.
"If the Chinese government is genuine in proving that he's still alive, the easiest and most direct way of doing so is to allow him to talk to his family, friends and journalists directly, without any interference."
Before the video was released China's embassy in Ankara defended its policy in Xinjiang and called the Turkish foreign ministry statement a "serious violation of the facts" and "completely unacceptable".
"We hope the Turkish side will have a correct understanding of the efforts made by China to legally deploy measures to effectively fight terrorism and extremism, withdraw its false accusations and take measures to eliminate their harmful effects," the embassy said in a lengthy response on its website.
Although Beijing is facing a growing outcry from the United Nations and Western governments over its treatment of Uygurs, majority-Muslim countries have largely avoided speaking out on the issue – until Turkey broke the silence on Saturday.
In December, Pakistan – a close ally of China – defended Beijing over the criticism, saying the issue was being "sensationalised" by foreign media.
China has also doubled down on a propaganda drive to defend its narrative of the camps, which it claims are "vocational training centres" where people live a colourful life and learn job skills in an effort by the government to combat "religious extremism".
In late December, diplomats from 12 countries with large Muslim populations were escorted on a highly controlled tour of Xinjiang. Turkey was not among the group.
This article appeared in the South China Morning Post print edition as: beijing releases video 'p roof showing Uy gur poet is alive'