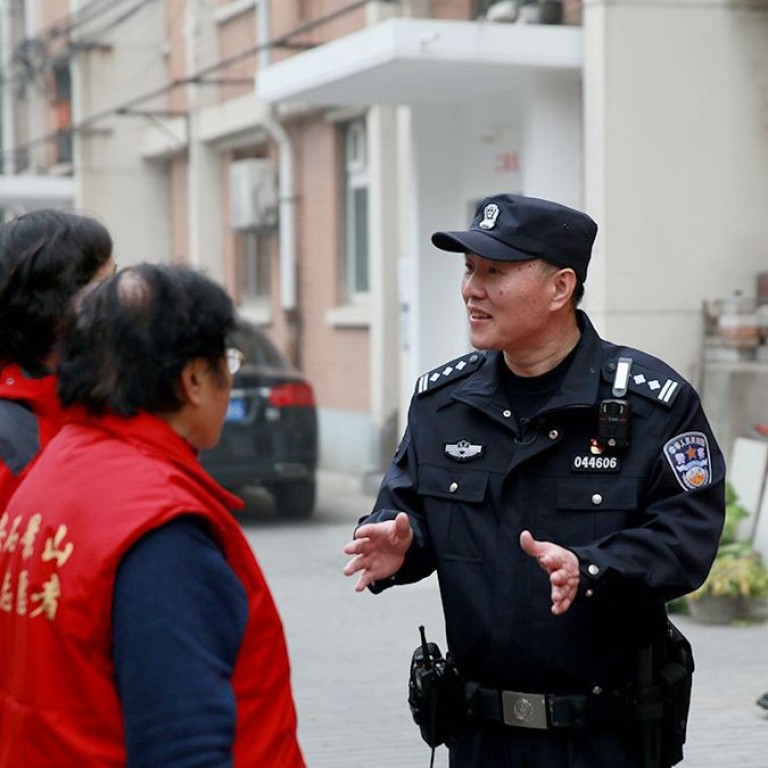 Police embedded in grass-roots Communist Party cells as security grip tightens on Beijing
Mao-era practice revived in renewed push to strengthen grass-roots management
Chinese capital already keeping close tabs on residents with volunteer neighbourhood watch groups
Police officers in Beijing are being appointed to top positions in grass-roots Communist Party cells overseeing communities throughout the city as part of sweeping efforts to further tighten control and scrutiny of residents in the capital.
In Tongzhou district alone, 239 police officers had been appointed deputy party chiefs of outlying villages and urban communities, Beijing Daily reported on Sunday.
The authorities began a pilot programme of the policy in 2012 and plan to have it in place citywide this year. By July, every village and residential community in Beijing will have a community police officer doubling as its deputy party chief to "strengthen grass-roots management", the report said.
A similar programme is under way in Shanghai.
The capital is already keeping close tabs on its residents with volunteer neighbourhood watch groups, including ones dubbed the "Chaoyang Masses" and "Xicheng Aunties" by internet users.
These volunteers are an expansive network of senior citizen informers who monitor neighbours and tip the police off about any suspected crimes, from theft, fraud and drug use to terrorism.
But by placing officers in local party cells, the police will not only be kept informed, but also be directly involved in community management.
Ji Zongren, a police officer appointed a party chief in Tongzhou, said that in the past, he had often encountered misunderstanding and resistance from residents during his work because some of their concerns did not fall within the scope of his law enforcement capacity, Beijing Daily reported.
"As deputy party secretary, [I] can help the public better understand and support public security work. It also makes it easier for police officers to go deeper into communities to solve their problems," Ji was quoted as saying.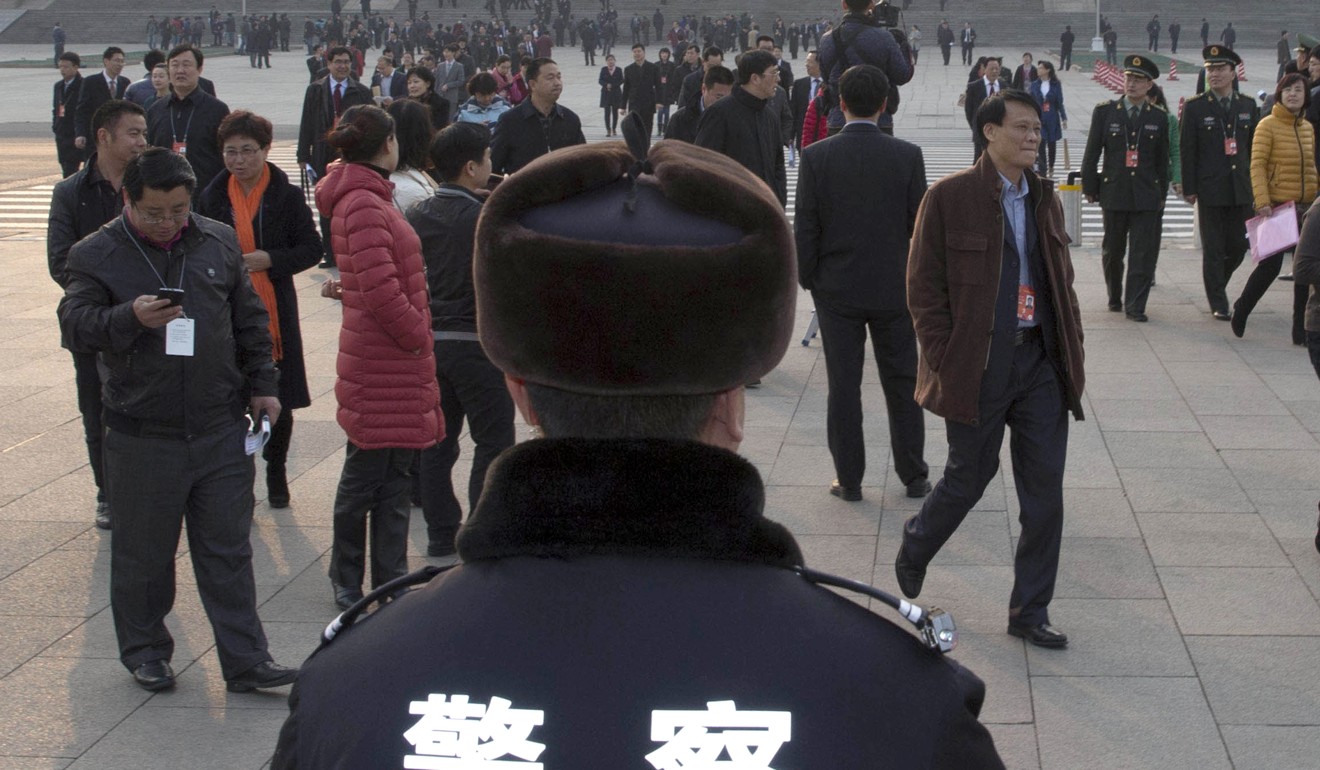 State media has also boasted how well the policy is working in communities with many members of ethnic minorities and foreigners.
In Gongcun in Haidian district in the city's northwest, police officer and deputy party chief Huang Wenzhu said he learned some common expressions in the Uygur language to help him to better communicate with Uygur residents there, according to a news website affiliated with the national police force.
Huang paid frequent visits to Uygur residents' homes and helped their children enrol in school, the report said.
In Qinghua Jiayuan, a residential community next to the Wudaokou bar street, deputy party chief Yan Xinzhuo taught himself simple phrases in seven languages to interact with the 800-plus foreigners living in the area, according to the report.
Through the local party committee, he established a "public order defence team" to patrol the streets, catching more than 10 criminal suspects and intervening in more than 200 fights and other disputes.
The policy is hailed as a golden example of the "Fengqiao experience" – a Mao-era experiment in social management to "mobilise the masses" to monitor people on site and to rectify landlords, counter-revolutionaries and other "reactionary elements" seen as the people's "enemies" without the need to hand them over to higher authorities.
The phrase – which had fallen out of use by Chinese leaders – has come back to life under President Xi Jinping, who vehemently supported it as a tool for social management and stability in his "new era".
The programme is also in line with Xi's repeated call to expand the party's reach and entrench its position at the grass-roots level by building and strengthening local party cells.
Quoting an unnamed official from Tongzhou's public security bureau, the Beijing Daily report said the policy could improve the "political function and organising power" of local party organisations and deeply integrate party building and public security work.