Xinjiang
Get more with myNEWS
A personalised news feed of stories that matter to you
Learn more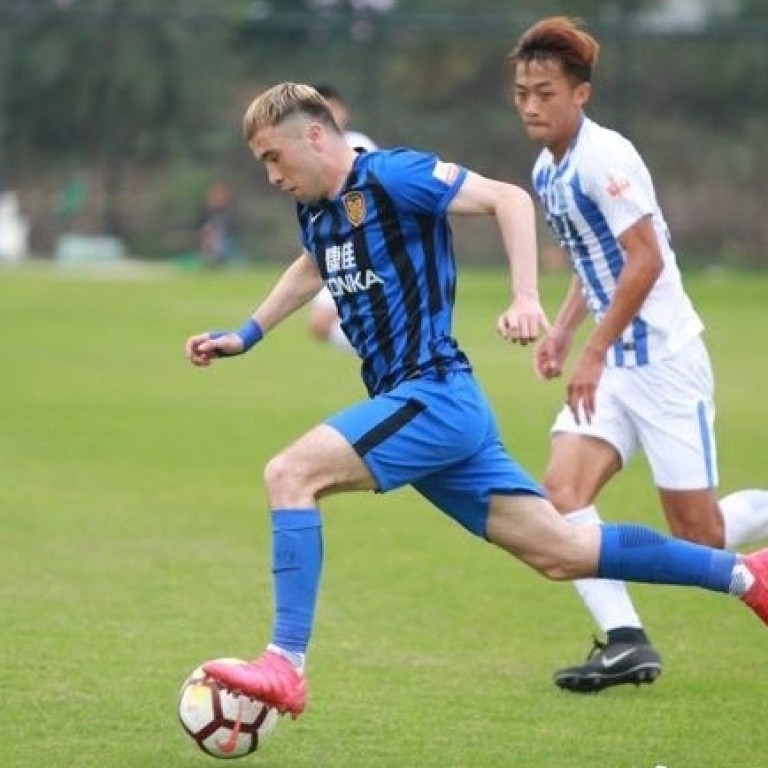 Rising Uygur soccer player Erfan Hezim back with Chinese team after release from Xinjiang internment camp
Hezim, 20, resurfaced on social media and returned to training – with a message of 'thank you' to the Communist Party and Chinese government
An increasing number of detainees have been discharged from the camps in the past months, activists say
A promising young Uygur soccer player who was reportedly detained last spring in an internment camp in China's far western Xinjiang region has been released and returned to his soccer club.
Erfan Hezim, 20, is among the increasing number of detainees who have trickled out of the camps in the past months.
Hezim was detained in February last year soon after he returned home to Xinjiang from a trip to Spain and Dubai for training and matches, according to Radio Free Asia.
His detention prompted a statement in June from the International Federation of Professional Footballers (FIFPro), which called for his "immediate release so that he can be reunited with his family and continue his football career".
Just turned 19 at the time of his detention, the rising soccer star was among the estimated 1 million Uygurs, Kazakhs and other Muslim ethnic minorities ensnared by Xinjiang's sprawling network of indoctrination camps, where they were forced to denounce their faith and pledge loyalty to the Communist Party, according to accounts shared by former inmates with foreign media.
Despite a mounting outcry from the international community, Beijing has insisted that the camps are "vocational training centres" that are necessary to counter "religious extremism" and ensure stability.
While some estimated hundreds of thousands remain in custody, scholars and activists have observed that over the past months a growing number of people are being discharged.
"There's been a general surge in releases towards the end of 2018 all across Xinjiang," said Gene Bunin, a writer and translator who compiled thousands of names and details of people believed to be held in the camps in the Xinjiang Victims Database.
So far, the database had identified 178 people who have been released as of this month, though many have since been put under house arrest or into forced labour – with limited or even no communication to their loved ones, Bunin said.
"To my knowledge, Hezim is the first well-known Uygur to be released, though there may be others that we don't know about," added Bunin, a former long-time resident of Xinjiang, where he researched the Uygur language.

After months of silence, Hezim finally resurfaced on Chinese social media and returned to training – with a message of "thank you" to the party and the government for giving him "a stage to realise my dreams".
On Monday, Hezim's employer, the Chinese Super League team Jiangsu Suning Football Club, released a batch of photos on Weibo, China's Twitter-like microblogging service, of its reserve team practising during its winter training in southern Guangdong province. Hezim is featured in two of the pictures.
This came after Hezim posted a photo of himself on Weibo in January, wishing himself a happy 20th birthday – much to the relief and delight of his fans.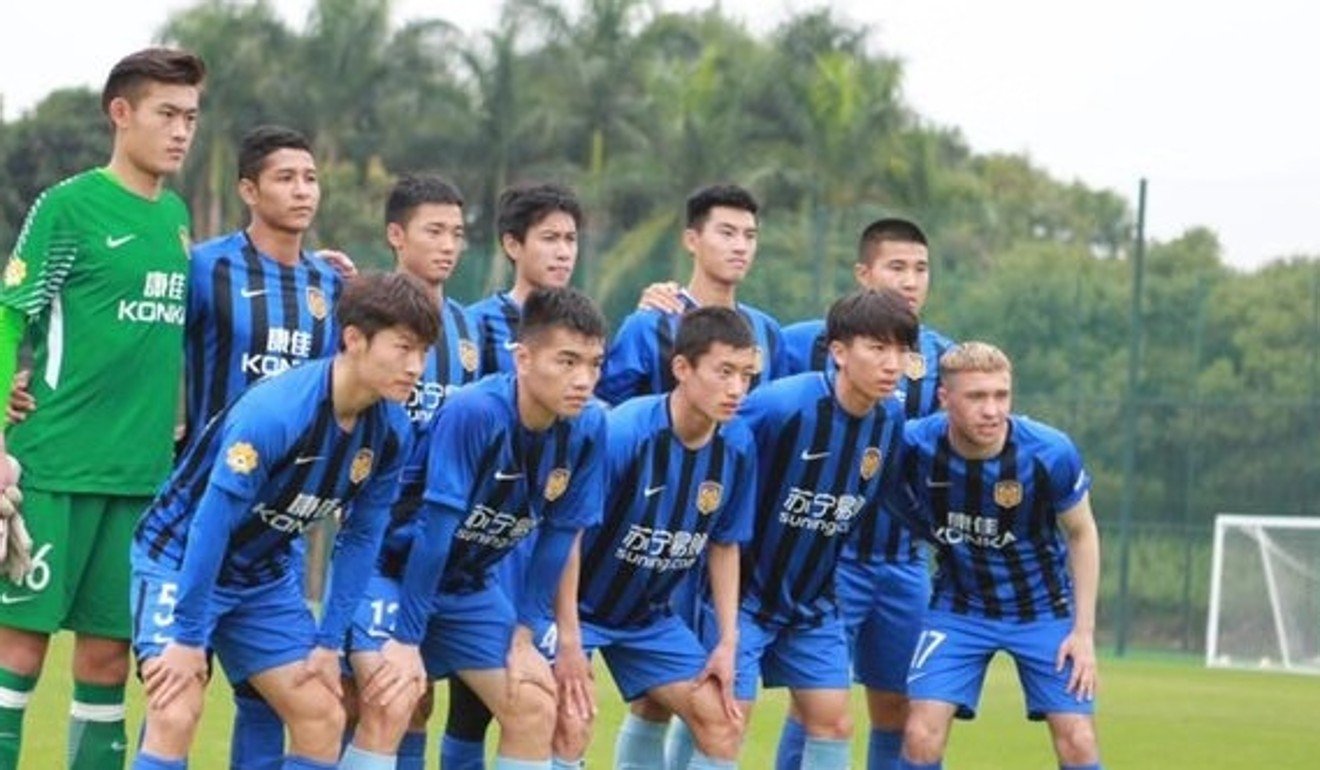 The birthday post ended 11 months of silence on his social media account. His last post before vanishing was uploaded during his trip in Dubai, and underneath it many fans left comments expressing concern over his disappearance and wondering about his whereabouts. A number of comments suggested that he had been sent to a re-education camp.
In a video circulating on the internet late last month, Hezim – dressed in a bright yellow T-shirt and seated with his soccer club – wished everyone a happy Lunar New Year. But before thanking his fans for their support, Hezim expressed his gratitude to the Communist Party.
"First, I give special thanks to the party and the government. Without the party and the government's good policies, there would not be a Chinese nation living such a happy life today," he said in Mandarin.
"Therefore, I need to thank the party and the government for giving me a stage to realise my dreams."
He did not respond to the South China Morning Post's request for comment. Jiangsu Suning said it was "inconvenient" for it to answer any questions regarding Hezim at the moment.
Hezim, who has played professionally since 15, shot to fame in 2017 after scoring a stunning overhead kick for China's under-19 team against Hungary. Two months later, he signed a five-year contract with Jiangsu Suning.
It is not clear why Hezim was detained, although many Uygurs have been reported to end up in the camps after visiting Muslim countries.
A spokesman for the Xinjiang government declined to comment, referring the request to the regional party propaganda department, which did not immediately reply.
"He's basically been released for image reasons and is allowed to be 'free' as long as he's a productive footballer for his club, and as long as he puts on a smile and pretends that everything is great," Bunin said.
"Is that 'freedom'? It isn't, and the mental damage that that kind of life must cause a person must be enormous."
Of the 178 released inmates identified in Bunin's database, 10 were Uygurs and two were Kyrgyz, with the rest being Kazakhs. He said that was because most of the documentation had come from Kazakhs thanks to the work of Atazhurt, a human rights organisation in Kazakhstan that collects testimony from detainees' families.
"Uygurs have also been released, but the Uygur diaspora does not have a body dedicated to documenting individual cases publicly, and so getting news from them has been hard," he said.
Among the Uygurs known to have been discharged are the parents of Halmurat Harri, a medical doctor and naturalised Finnish citizen who had campaigned ferociously for their release.
They were discharged from a camp in Turpan, an oasis town in the east of Xinjiang, on December 24 and were temporarily living with Harri's cousin. Harri announced the news on Facebook on December 27, smiling in relief in a video.
However, just two days later, he wrote again on Facebook after a phone call to his parents, saying they were "most likely" under house arrest.
"They are only allowed to talk to me under someone's supervision in somewhere called 'office'. I still don't know their physical and psychological status, if they are healthy or not. Maybe they will never be able to go back to their normal life," he wrote.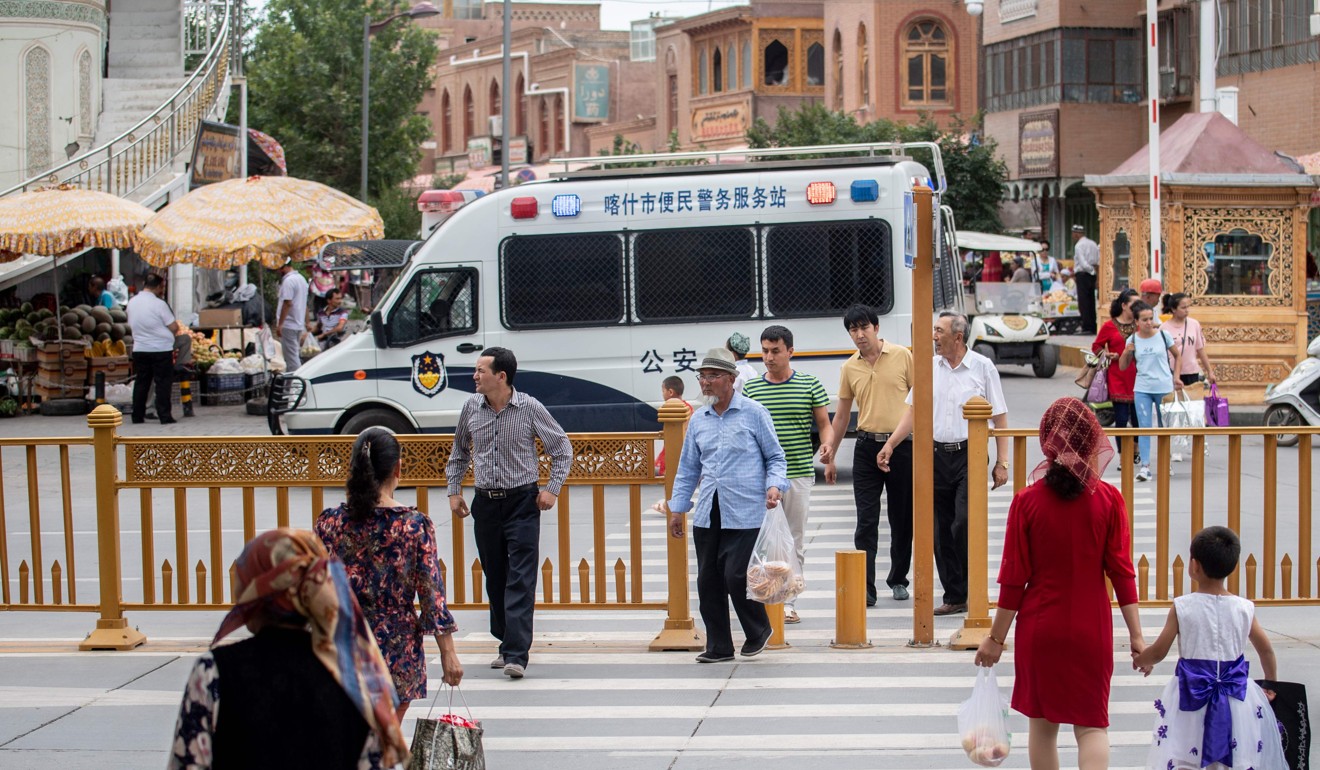 International media reports have also highlighted cases where the released were sent to work in textile factories after leaving the camps. Some have been threatened with being sent back to the internment camps if they did not comply.
In an interview with the official Xinhua News Agency in October, Shohrat Zakir, chairman of Xinjiang's government and the country's highest-ranking Uygur official, said some "trainees" had come close to or reached the standards for completing the training and were expected to "complete their education" by the end of the year – suggesting they may soon be released.
He said the government was busy preparing job placements for the graduating "trainees", to ensure a "seamless transition from studying to employment".
This article appeared in the South China Morning Post print edition as: Uygur soccer player freed from internment camp