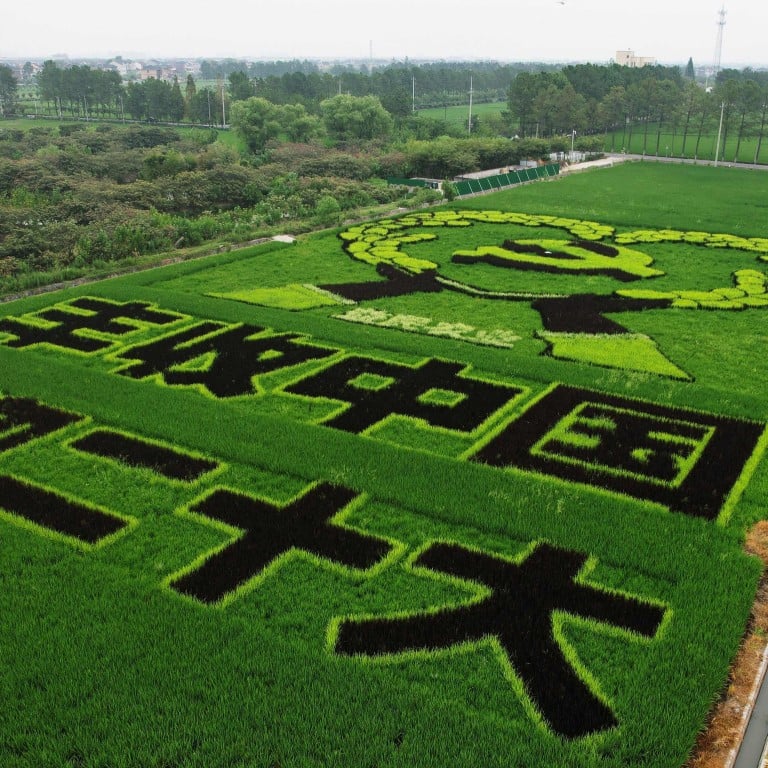 Chinese state media chief vows to toe the line for Communist Party's national congress
Fu Hua says 'primary political task' is to propagate Xi Jinping's political thoughts and party control of the internet
News agency focused on guiding domestic public opinion while battling narrative war with the West
The head of Xinhua has pledged not to stray from instructions by President Xi Jinping for "one minute", saying the state news agency will create a "favourable information environment" ahead of the 20th national Communist Party congress in mid-October.
Xinhua editor-in-chief Fu Hua said on Friday the party mouthpiece would publicise the progress of Xi's governance of the country, and tell the stories of China, of socialism with Chinese characteristics and of the party, to create a stable and healthy economic environment, a peaceful and prosperous social environment, and a clean political environment.
"[Xinhua will] never stand outside the party line for one minute, never deviate from the direction pointed by General Secretary Xi Jinping for one minute, and never disappear from the sight of General Secretary Xi Jinping and the central party committee for one minute," he wrote in an article published in China Cyberspace, the flagship publication of the Cyberspace Administration of China (CAC).
During the twice-a-decade congress beginning on October 16, Xi is expected to secure a third term as the party's leader, the first to do so since the death of Mao Zedong in 1976. A new leadership team will also be unveiled.
During the event, Chinese authorities around the country are expected to be on high alert for any incidents or public opinions that could have even the slightest impact on social and political stability.
Also on Friday, the CAC launch a three-month "clear-up" campaign to quickly crack down on rumours and misinformation related to key political events and important policy announcements. The cyberspace watchdog said it would improve communications and speed up official responses regarding the pandemic, the economy, public security and emergencies.
Fu said that since the 18th national congress in 2012, Xi had introduced a series of groundbreaking ideas and made major policy decisions about cyberspace supporting "the building of a cyber power".
Under Xi, the party has further tightened its control of Chinese media, the internet and ideology through a wide range of measures that have included intensifying and extending censorship.
In 2015, Xi first promoted the idea of cyberspace sovereignty, in which tight, centralised control contrasted with the concept of an open and free internet.
Last week, China's top ideological cadres and cyberspace administrators hailed Beijing's progress in controlling online information and content during a two-day
"internet civilisation" conference
.
As the flag-bearer of the party's ideological work, Xinhua must stick to the principle of "the party governing the internet" and build itself into a world-class, all-media organisation, Fu said.
Xinhua's "biggest political advantage and primary political task" would be to propagate Xi's political thoughts, he added.
Fu also emphasised Xinhua's ability to guide domestic public opinion while battling a narrative war with the West. He highlighted putting a positive spin on China's economic coverage "amid downward pressures" and the worsening pandemic situation this year as examples of the news agency's accomplishments.
Fu said Xinhua had attracted 280 million followers across social media platforms by promoting China's voice and pushing back against what he said were against attacks and smears that involve "core national interests".
"It is an important task for mainstream media to defend the cyber ideological base, win every narrative war and guard every inch of ideological territory," Fu said.
On Monday, another party mouthpiece, People's Daily, also launched a series of explainers to "comprehensively and systematically present the powerful force of Xi Jinping Thought on Socialism with Chinese Characteristics for a New Era".
.