Science
Get more with myNEWS
A personalised news feed of stories that matter to you
Learn more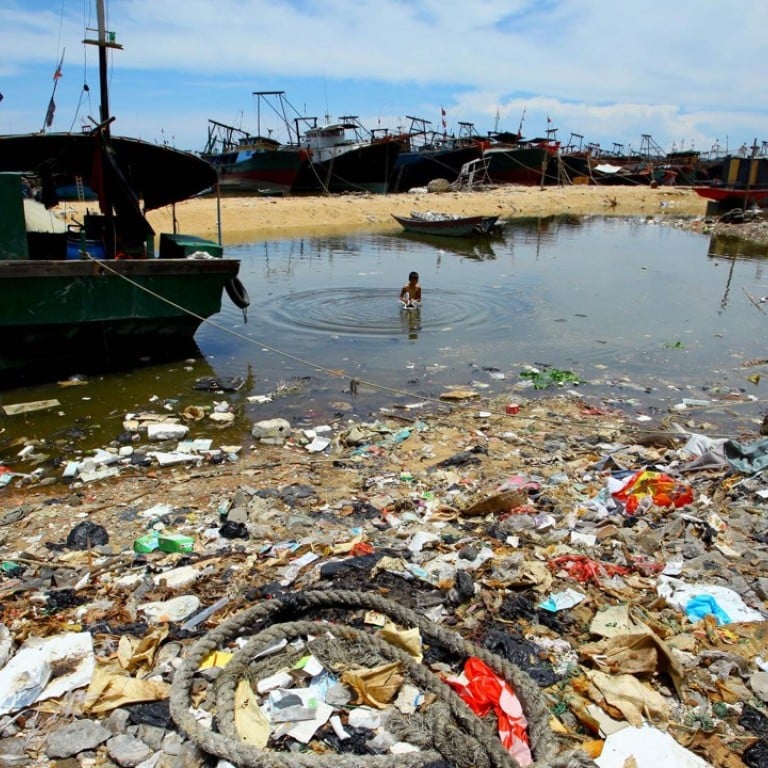 Chinese scientists hope to fight ocean pollution by making plastic that breaks down when exposed to seawater
Researchers hope to start producing products that contain chemicals which trigger a chemical reaction when exposed to water as part of efforts to tackle scourge of marine life
Chinese scientists hope to produce a plastic that dissolves into non-toxic components in seawater in a bid to curb ocean pollution.
It contains molecules that they say will trigger a chemical reaction when exposed to water. According to Wang Gexia, a chemistry engineer with the Chinese Academy of Sciences, this process will help it dissolve into non-toxic particles within as little as 10 days.
Plastics have only been in use for around 70 years and have transformed everything from packing, shopping and clothing. But the most commonly used forms take years to break down fully and there is growing concern about their impact on the environment.
Humans currently dump around 10 million tonnes of plastic waste into the sea every year, according to scientists at the University of Georgia in the US.
The debris is then carried around the globe by the ocean currents, but can prove fatal to dolphins and whales which can choke on the waste.
Fragments have also lodged in the throats and digestive tracts of fish and other forms of marine life, ultimately making their way into the food chain and posing a risk to human health.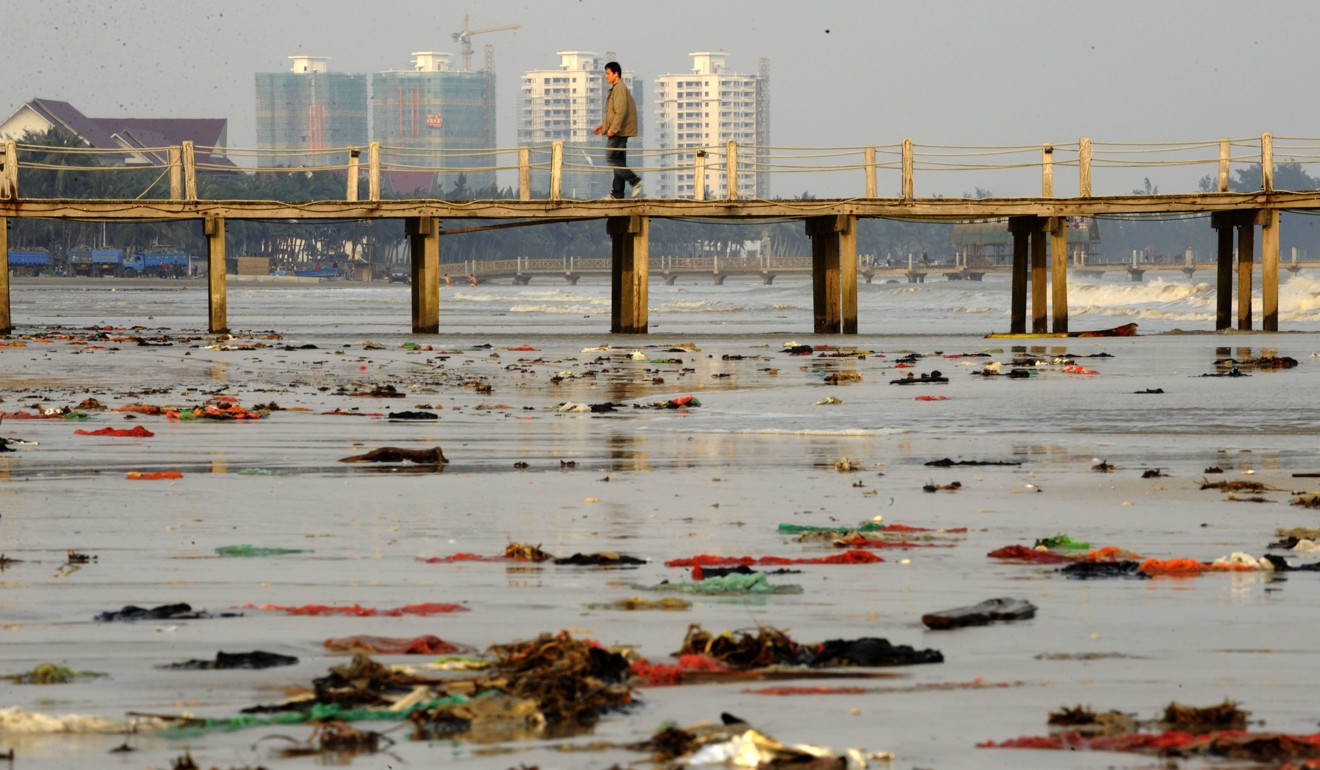 While many forms of degradable plastic contain compounds that can be broken down by microorganisms, typically bacteria, that are able to metabolise them, Wang said the seawaters themselves help her form of plastic to degrade.
The team adds water-soluble and hydrolysable compounds to a biodegradable polyester.
The hydrolysis process breaks down the molecules to form acids, water and oxygen when exposed to water in a similar process to the way that substances such as sugar dissolve.
The mixture also contains radicals – charged atoms or molecules – which generate a further chemical reaction that acts as a catalyst which helps break down the plastic by reacting with the other chemicals when exposed to water.
The Chinese researchers said they can adapt their technique to produce different products such as shopping bags, plastic forks and spoons.
"Scientists have been trying to make dissolvable plastics for landfill for decades," said Wang, "but they only began to look at ocean pollution in recent years."
Wang has filed a patent application for the degradable plastic and predicted that China would soon be producing 75,000 tonnes a year of the material.
Four factories have been authorised to start making it.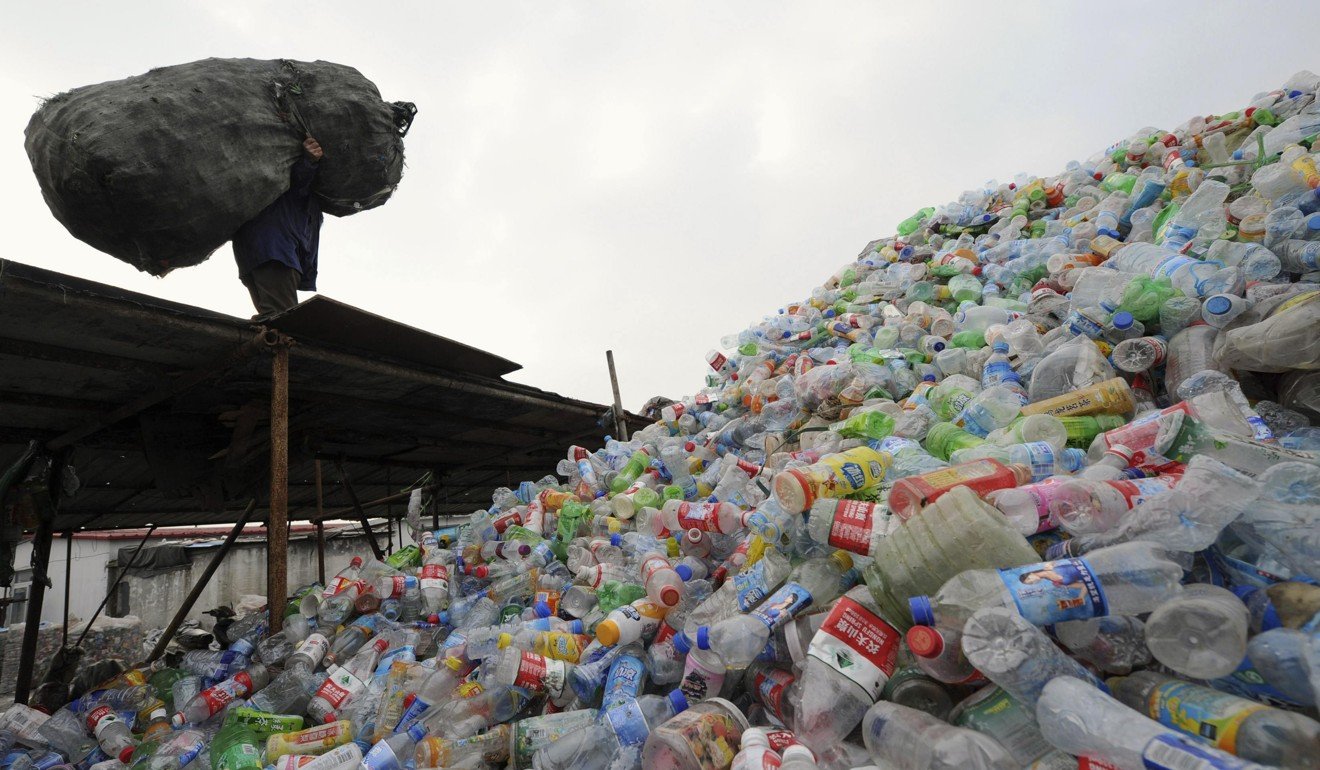 Chan Wai-kin, a chemistry professor specialising on polymeric materials at the University of Hong Kong, said biodegradable plastic has been around for a few years, but the main barrier to wider use was the cost.
"Generally speaking, biodegradable plastics cost at least 50 per cent more than traditional ones," said Chan.
Besides cost, another uncertainty lies in whether the material can be mass-produced.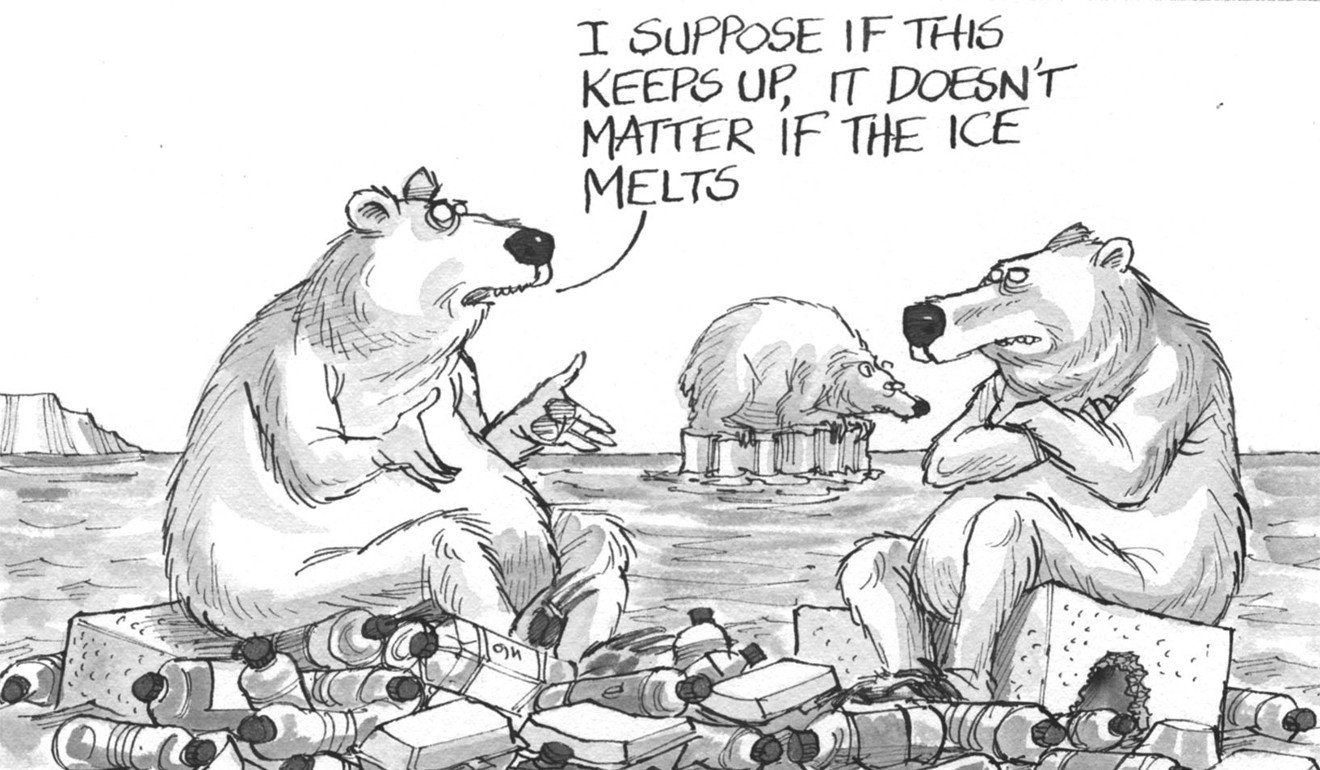 "The volume of 75,000 tonnes is still very small compared with how much plastic the world consumes every year – millions of tonnes," he said. "It's beyond science."
Wang said she was looking at partners to help her produce more degradable plastics, and the exact price of the material has not been set yet.
She conceded that her technique would cost around the same as the production of biodegradable plastics for landfill, but said the manufacturing process would be easier.
She did not provide a further explanation for reasons of commercial confidentiality, but once the patents are approved, she intends to publish details of her research in an academic journal.
Previous efforts to fight ocean plastic include a 2010 study by scientists at the University of Southern Mississippi, published in Journal of Applied Polymer Science.
Their research helped to develop a biodegradable plastic for use at sea that could be adapted to produce stretch wrap for large cargo items, food containers and eating utensils.
This article appeared in the South China Morning Post print edition as: Dissolvable plastic offers hope for polluted oceans