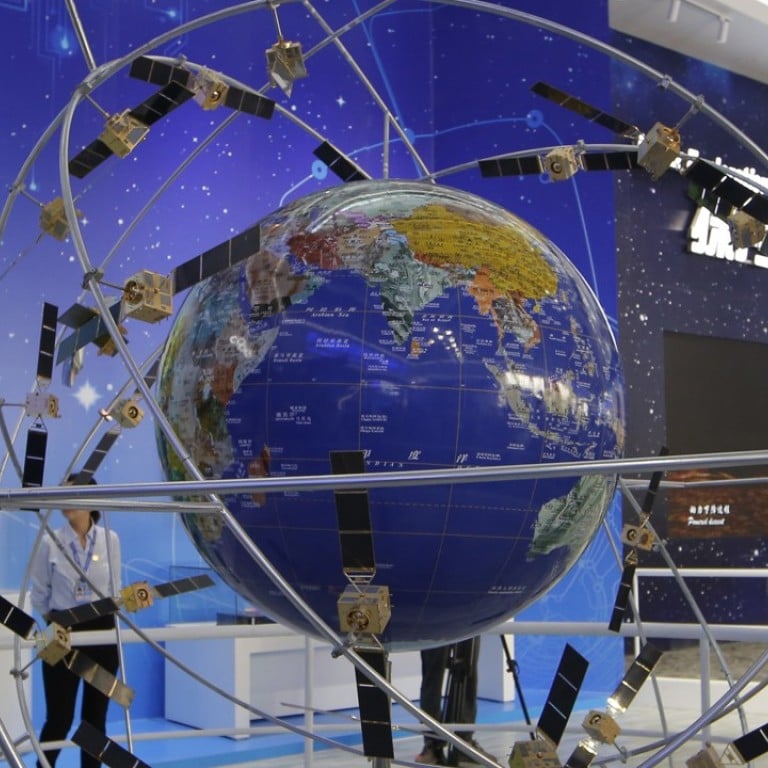 A model of the Beidou navigation satellite system on display at the Zhuhai air show earlier this month. Photo: AP
China one step closer satellite navigation system Beidou that could threaten dominance of GPS
Successful launch of new Beidou-3 satellites expected to ensure network will be up and running by the end of the year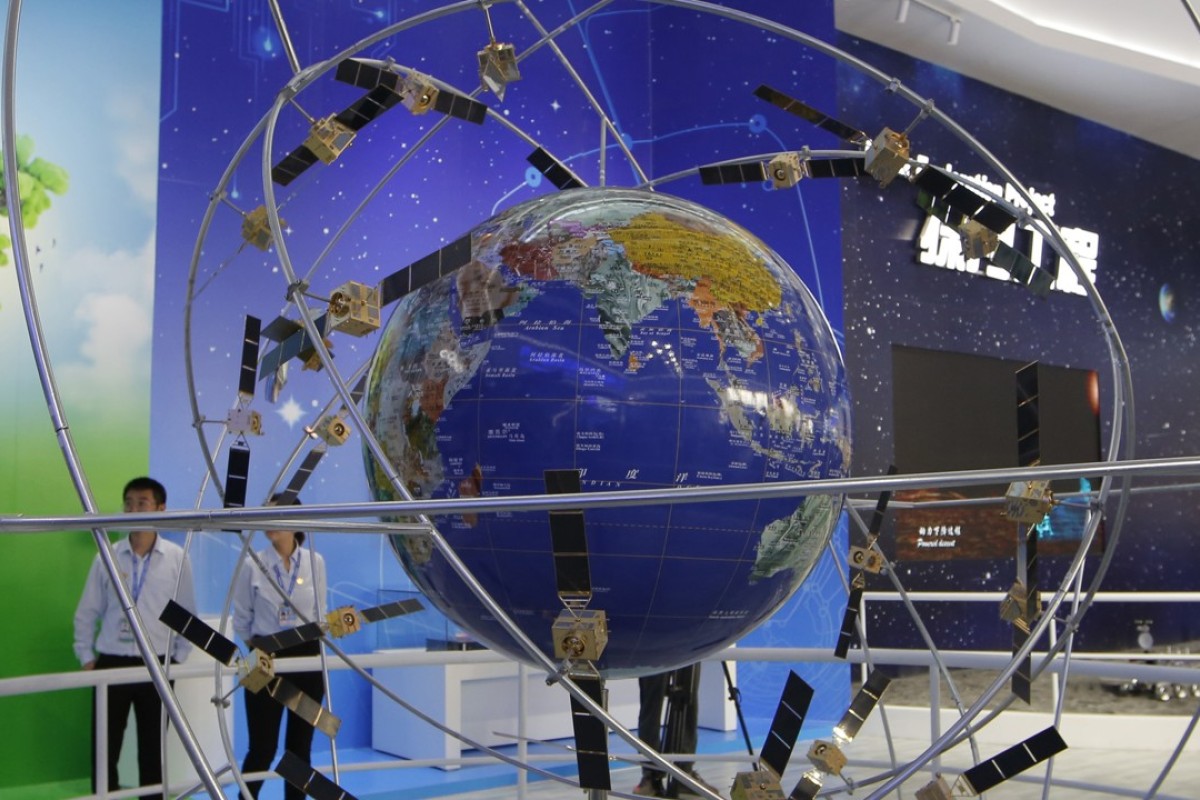 A model of the Beidou navigation satellite system on display at the Zhuhai air show earlier this month. Photo: AP
China moved a step closer to its dream of building a satellite navigation system that could challenge America's Global Positioning System (GPS) with the launch on Monday of two new Beidou-3 satellites.
Industry figures said the Beidou-3 should be ready to start providing basic navigation services to some of China's neighbours within a matter of weeks.
The launch means that a total of 19 Beidou-3 satellites are now in orbit – enough to start providing basic navigation services when testing is complete.
By 2020 the system will be expanded to a network of 35 satellites – enough to provide a global navigation and communications system, which industry insiders said could rival the dominance of GPS.
Yang Changfeng, the chief designer of the system, said a basic Beidou-3 network would be in place by the end of the year to serve countries that have signed up for China's Belt and Road Initiative – an ambitious transcontinental infrastructure initiative.
"This is a key step for Beidou to develop from a domestic experimental system to a regional and then a global navigation system," said Yang Changfeng.
Zhou Ruxin, chairman of BDStar Navigation, a listed company that provides services based on the system, said earlier this year: "Beidou will be able to cover the world by 2020."
He said then by that it would have every function that GPS offers, and that some would be "even better" because they were cheaper or more efficient.
Beidou, named after the Chinese name for the seven stars that make up the Big Dipper or Plough, is currently able to cover countries such as Pakistan and Myanmar.
The official China Satellite Navigation Office said these countries, and other belt and road participants, were planning to use the system for navigation, imaging or remote sensing.
The new network will the third generation Beidou navigation system.
A version of the system is already used in many Chinese smartphones' navigation services and more advanced versions are used by the security services.
China began developing the original version at the end of the 20th century as a way of boosting the country's space programme as well as freeing the People's Liberation Army from its reliance on the American-built GPS.
This article appeared in the South China Morning Post print edition as: Beijing adds two more satellites to GPS-style system