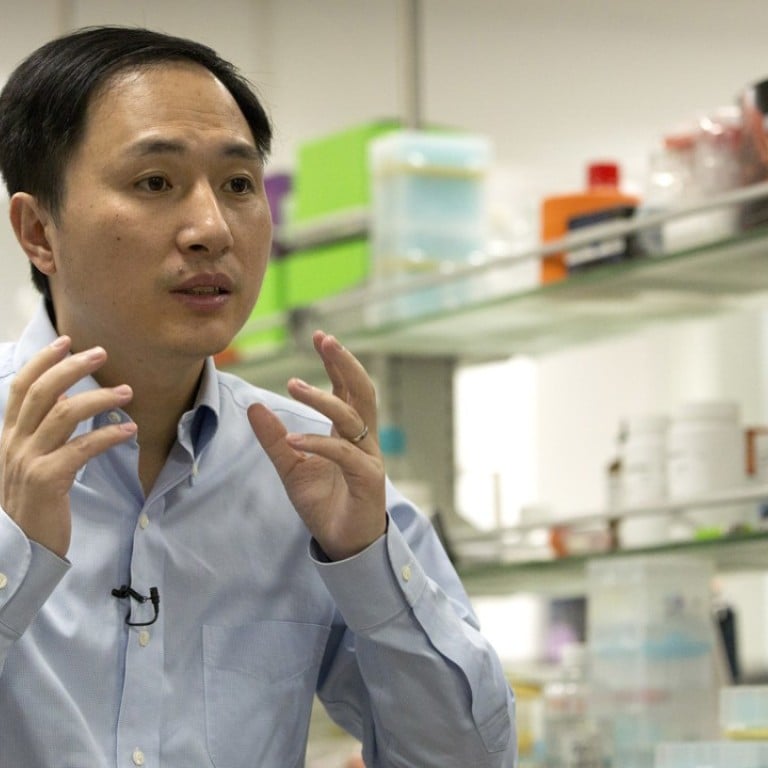 China to investigate whether 'shocking' gene-edited twin experiment by He Jiankui broke the law
Science ministry promises to report back on findings after Shenzhen researcher claims world first
Hospital where the trial purportedly took place denies the children were born in the facility and says it has filed a complaint with police
China's science authorities vowed on Tuesday to get to the bottom of whether biologist He Jiankui bypassed regulations to create what he says are the world's first genetically edited children.
The commitment came a day after He announced in a YouTube video that healthy twin sisters were born in China earlier this month from embryos he and a team of researchers modified to switch off an HIV-related gene.
The twins' father was HIV-positive and the intervention was meant to prevent the children contracting the virus, He said.
But Xu Nanping, vice-minister of science and technology, said on Tuesday that he "was shocked when I saw the news of the gene-edited human embryos yesterday".
"China does not allow projects such as this one. The [then] Ministry of Health and the Ministry of Science and Technology issued regulations banning such experiments in 2003," he said.
Xu said his ministry "will definitely give society an answer once the facts are clear".
If He's claims were verified, he could be punished according to the law, the vice-minister said.
In Hong Kong, Qiu Renzong, a professor at the Chinese Academy of Social Sciences and a specialist in bioethics, also criticised He's work, saying it "was a practice with the least degree of ethical justifiability and acceptability".
Speaking at the Second International Summit on Human Genome Editing, Qiu said there was already a convenient and practical method to prevent HIV infection, and using genome editing for the same purpose was like "using a cannon to shoot a bird".
He also warned that editing genes for prevention or enhancement would change the gene pool of the human species.
"How could Dr He and his team change the gene pool of the human species without considering the need to consult other parts of the species?" Qiu said.
The hospital where the trial was purportedly conducted – Shenzhen HarMoniCare Women and Children's Hospital – told the South China Morning Post that it had filed a complaint with police, accusing He of falsifying documents.
The Hong Kong-listed health care company said no clinical operation relating to the genetically edited twins took place in the hospital, nor were the children delivered there. It would invite public security authorities to investigate, the company said.
The Shenzhen Science and Technology Innovation Commission, the project's funder, according to a clinical trial document, denied granting funding to He and his team. The trial was registered with the Chinese Clinical Trial Registry, a database affiliated with the World Health Organisation.
Scientists said that while no country was officially in favour of human gene editing, laws, regulations and industry guidelines varied.
Dennis Lo, professor of chemical pathology at the Chinese University of Hong Kong, said the United States and the European Union both had a more complex regulation system than China but all "prohibit any gene editing that could introduce inheritable genetic modifications".
"Basically modifications that will cause germ line changes – those that will pass to future generations – are not allowed," Lo said. "Most countries have rules about that."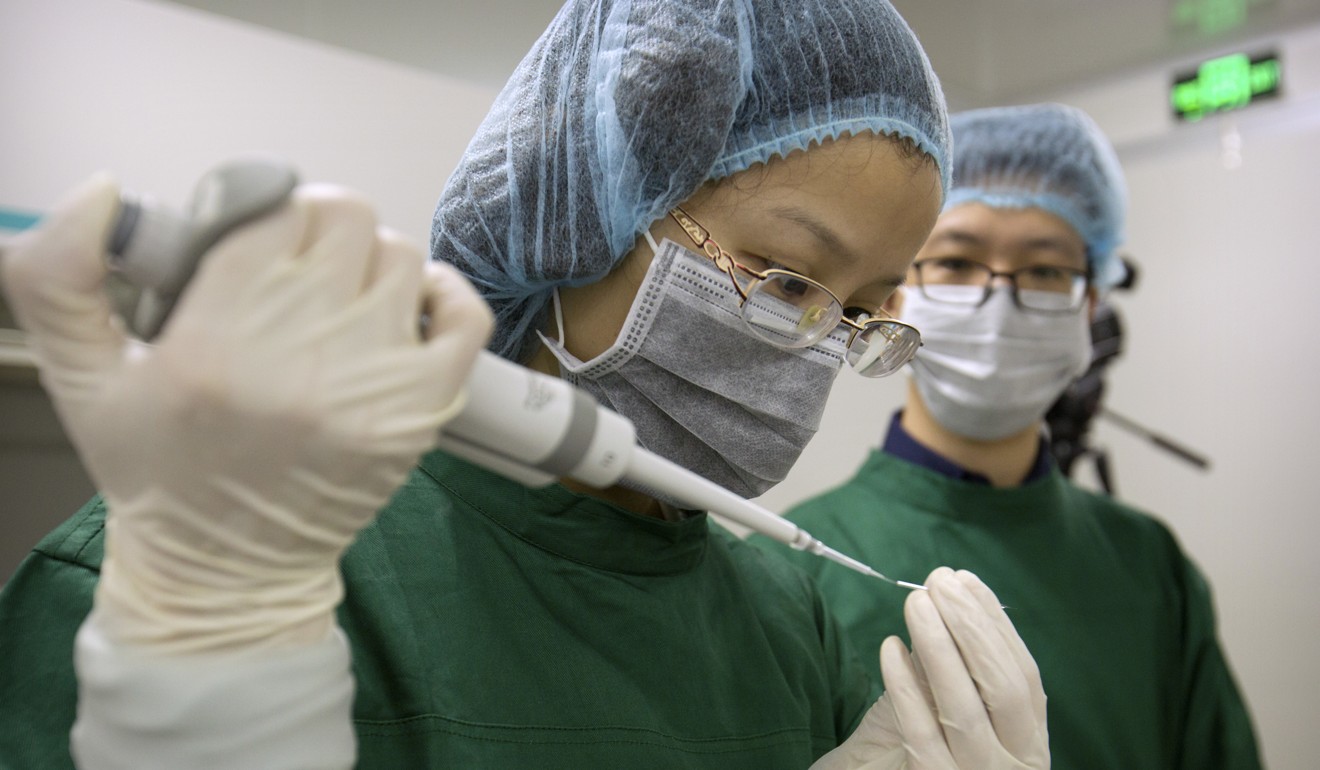 Under guidelines introduced in 2003, China requires gene editing projects to have the approval of ethics committees at related research institutes. The guidelines also specify that genetically edited embryos should not be transplanted into a woman or another species. The principles were in line with international standards for human gene modifications.
The Council of Europe's Oviedo Convention, which aims to protect human rights in biomedicine, calls for a prohibition on the use of genetic engineering of the germ line, the inherited material that comes from the eggs or sperm and is passed on to offspring.
The US treats gene editing projects as a medication or device and requires them to comply with Food and Drug Administration regulations. It also restricts public funding for research that modifies human embryos.
"China is leading human embryo research partly because of the less strict regulations there, while scientists in the US are under tighter rules," a Boston-based biologist said. "Some rules in the US are designated to ensure the safety of the technique while some are due to religious concerns.
"But it's a big step from human embryo research to genetically edited babies and may introduce unforeseen safety problems. I think [He's] project should be reviewed by an independent committee without any conflicts of interest."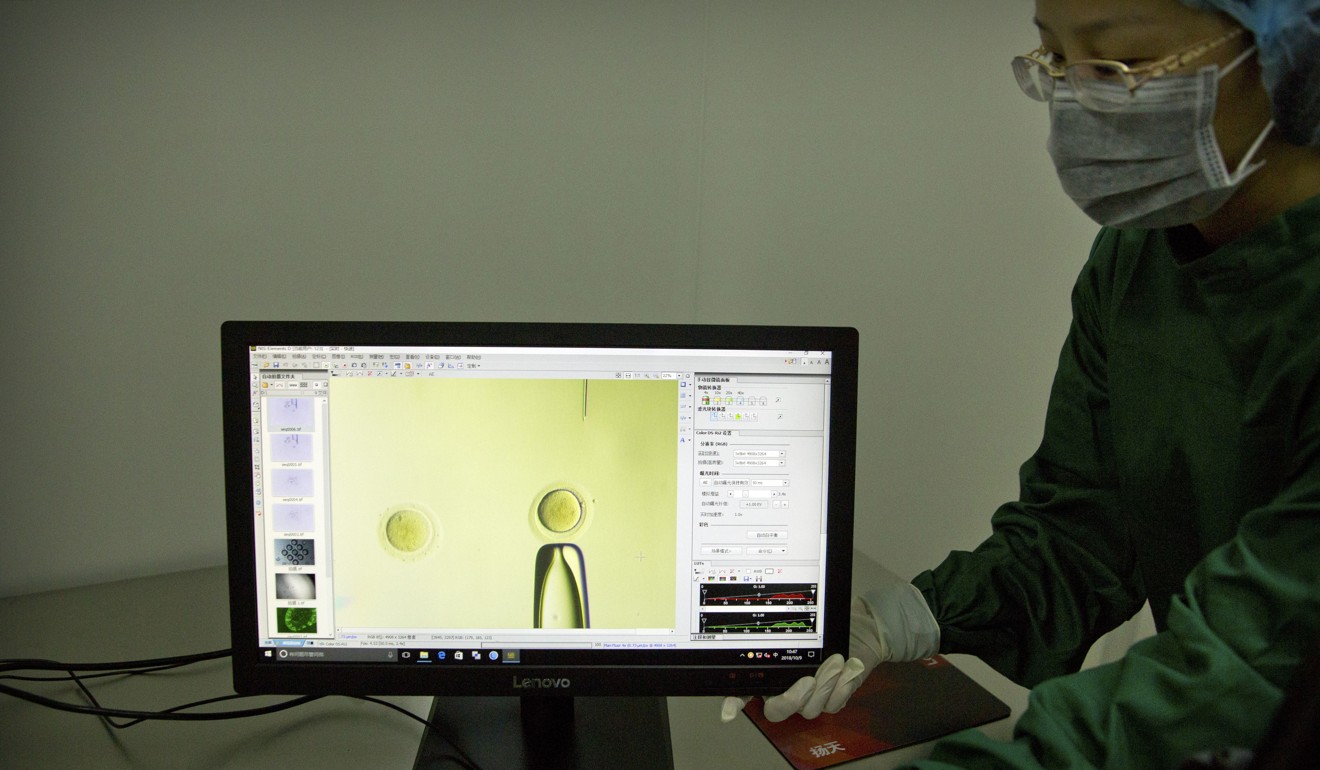 Scientists at the genome editing summit said it was hard to regulate gene editing projects since law enforcement still lagged the technology.
"In France, it needs so many licences to use gametes – human germ cells – that scientists refrain from using such entities, just stem cells," said Hervé Chneiweiss, a biologist with Centre National de la Recherche Scientifique in France.
He Jiankui recruited couples for the project through a Beijing-based Aids advocacy group called Baihualin, Associated Press reported.
The Beijing News quoted the head of Baihualin, identified only as "Bai Hua", as saying He was looking for couples where the potential father was HIV-positive and mother healthy but infertile.
Bai Hua said the group put He in contact with 200 volunteers in May.
"Infertile women in the community were very interested because they couldn't have in vitro fertilisation if they or their spouse had the virus," Bai Hua was quoted as saying.
Additional reporting by Jane Cai
This article appeared in the South China Morning Post print edition as: scientist in gene-edit storm to f ace probeScientist in gene-edit storm faces probe