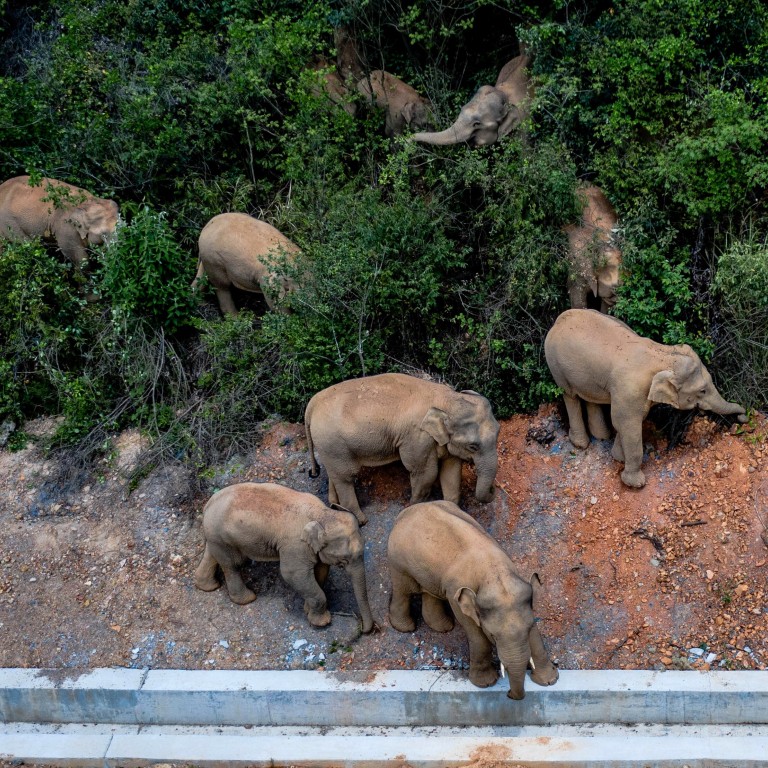 Chinese elephant herd hits the road on quest through urban jungle
A group of 15 animals abandoned their forest home over six months ago and are just 100km from the capital of Yunnan
The journey may have started as a search for more food, researcher says
They started suddenly about six months ago and nobody really knows why.
In December, a herd of 15
elephants
, including mothers with their young, left their tropical forest home of Puer prefecture in southwest China's Yunnan province and started marching north. After 400km (250 miles) they are still on the move and less than 100km from the provincial capital of Kunming, a distance an adult elephant can cover in a day.
On the way, the herd has strolled through villages and towns, and down metropolitan highways and main roads, ignoring police sirens.
Residents watch the scenes from the safety of their flats, and media outlets track the herd's route, distance travelled and latest locations.
Animal experts are unsure why the herd decided to go on the move.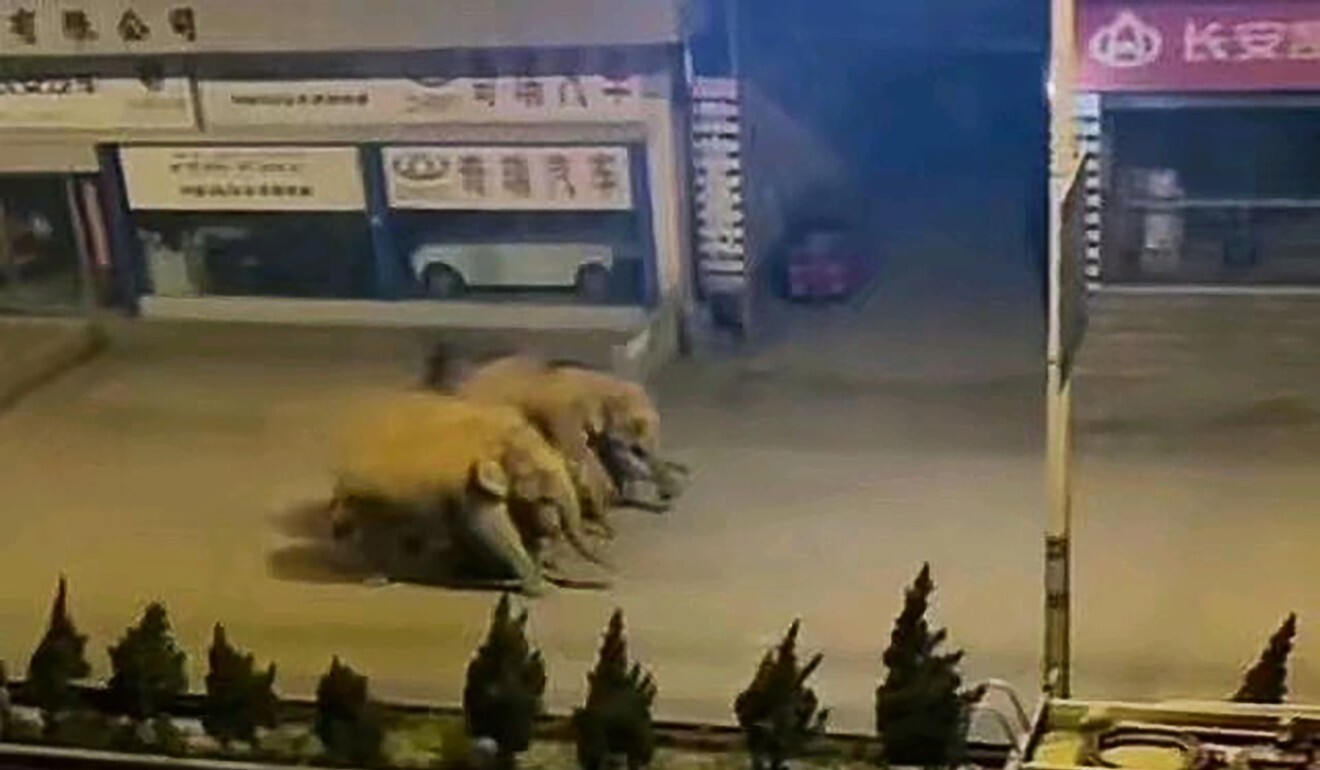 Each elephant herd is different – some are more adventurous than others – and it may be that this particular group somehow reactivated their instinct to roam across the vast territories where their ancestors once lived, and where the elephants are now feeling safe again despite being surrounded by humans.
But researcher Becky Shu Chen said the herd might have become fearful and could now driven by stress and panic.
Chen is a native of Kunming and works for the Zoological Society of London. She has been researching human-elephant interaction in Yunnan since 2012.
She said the last such movement of China's elephants was probably about 400 years ago, when elephants roamed from the jungles of southern Yunnan to the waters of the Yellow River, thousands of kilometres north.
China has only about 1 per cent, or about 300, of the world's wild Asian elephants and their habitat is confined to the southernmost parts of Yunnan – the prefectures of Xishuangbanna, Lincang and Puer.
The area has urbanised rapidly and the original elephant habitat has shrunk and fragmented into patches of forest trapped between roads, villages, towns and fields. Now the remaining forest is strictly protected, as are the elephants, with the last isolated incidents of poaching 20 years ago.
Chen said China's elephants had adapted to their new landscape and their numbers were growing. They were also less fearful of people and preferred agricultural land to forest.
"Elephants now do not feel much threat from humans, and they love tasty things, like kids like ice cream, but they eat 200kg (440lbs) a day of it," she said.
"In a forest they would need to roam long distances to find wild plants to eat, and there are not as many nutrients compared with crops like maize. [In the fields] elephants don't need to spend much time and energy looking for food."
Chen said that part of the reason the herd was marching towards Kunming was that the animals were not bothered about roads, highways and other exposed areas. Asian elephants were not really a forest-dwelling species, and actually liked open spaces, she said. And without a fear of people, the elephants could expand into such spaces, exploring them for both food and territory.
Chen said researchers in China were also entering an unknown territory – the elephant populations in China's rapidly developing landscape were growing, but the scientists did not know how much space they needed to sustain them.
She also said the herd's quest across Yunnan might have started as a search for food.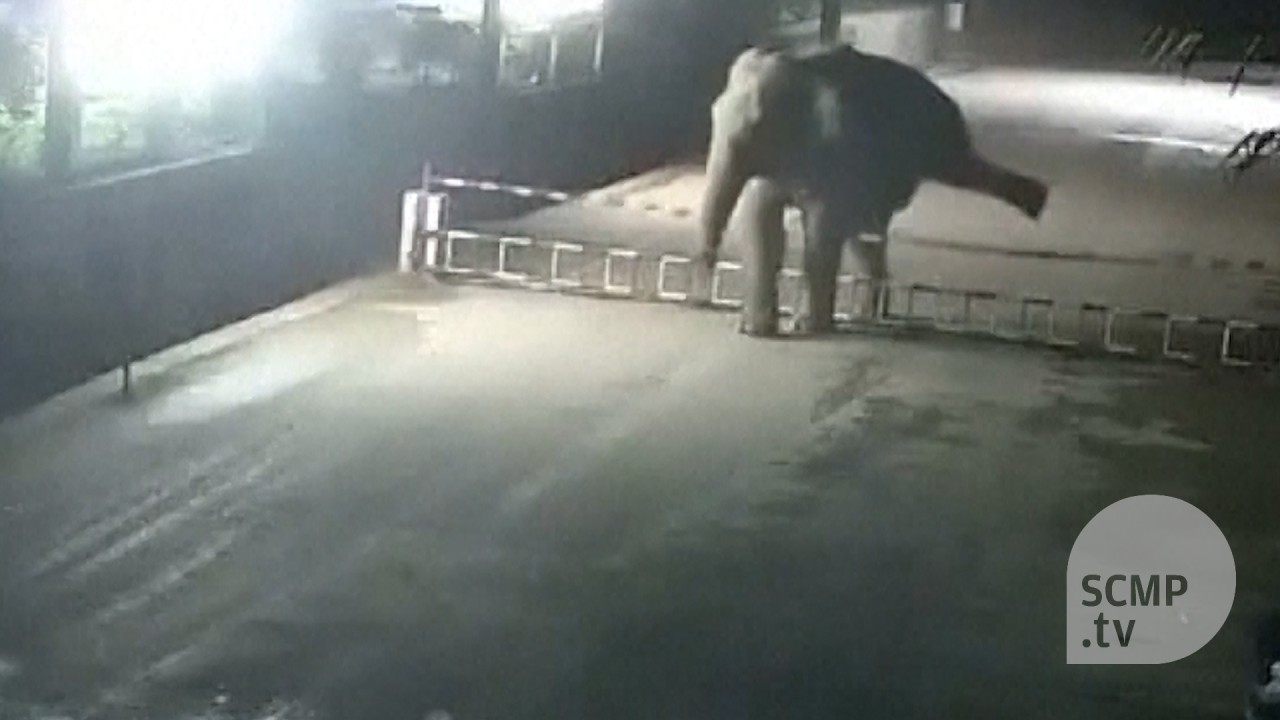 01:03
Chinese elephant ignores guards' warnings and crosses China-Laos border - twice
Chinese elephant ignores guards' warnings and crosses China-Laos border - twice
Whatever the cause, the herd's journey was surprising when it started in Puer.
"The forestry [officials] told us that an elephant herd crossed the Mo River, something they had never done before," she said.
The herd did not return and continued north, reaching Yuanjiang county in April.
Then, in just a few days, they reached Shiping county, and on May 25 the herd was in Eshan county just south of Kunming.
Some residents did not seem concerned but 75 people have died in encounters with elephants in China over the past 20 years.
"Elephants are the most dangerous land mammals, but human perception of them is that of a friend – give them a banana, ride them," Chen said.
"But they are wild animals – you must keep a distance."
She said that one of the tasks now was to "educate people that elephants will be here, to develop a strategy for people to live harmoniously with elephants".
And she is confident that China can lead the way for other countries where many people live alongside large elephant populations.
"In China we have a small population of elephants, but we have the scientific research, the expertise and the political will. China is in a good position to see what we can do for elephants in the future, and be an example for countries like Laos, Myanmar and Cambodia," she said.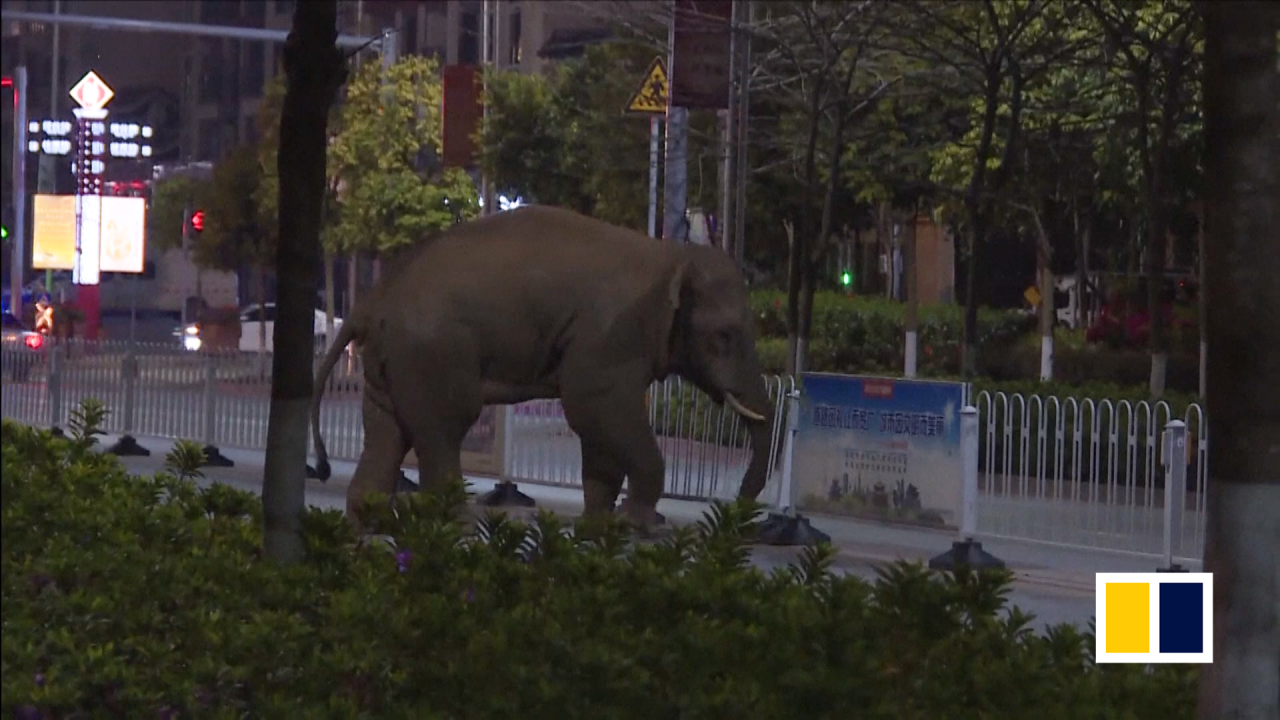 01:34
Wild elephant wanders into a Chinese city twice in two days
Wild elephant wanders into a Chinese city twice in two days
This is not the first time that Yunnan's elephants have gone walkabout. It is common for them to wander into towns and cities, with
one even crossing into Laos
two years ago, via an official border point and then walking back into China a few hours later.
Other large wild animals are also making their presence felt as environmental protection regulations are now being strictly enforced.
Leopards are expected to soon recolonise the mountains of Beijing and a Siberian tiger entered a village in a part of the northeast where tigers had not been seen for half a century.
For now, all eyes in Kunming are on the approaching elephants, a sight that could become more common.
This article appeared in the South China Morning Post print edition as: Elephant herd hits the road on trek through urban jungle