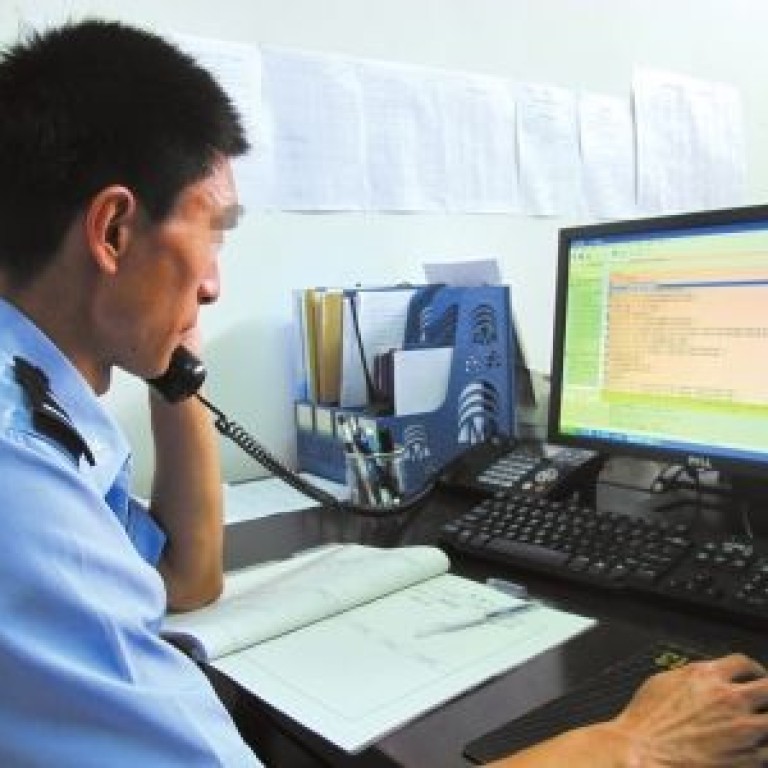 Chinese policeman nets 66 fugitives by pretending to be woman online
Xiao Yun struck up friendships with wanted criminals and arranged to meet them in public
A young policeman caught 66 fugitives by pretending to be a young woman online, the Beijing Times reported.
Xiao Yun, 26, adopted an online profile of a young woman looking for a job, posting items about food, jokes, funny videos and other content. He would then arrange to meet them in person and arrest them.
Xiao said it usually took two months before he could gain the trust of a fugitive. He used a variety of tactics, including commiseration.
For instance, if the criminal was divorced, he would also pretend his marriage had fallen apart and chat about his love life.
When a fugitive requested a video chat, photo or phone call, Xiao often made last-minute excuses, such as being with family. But if necessary, he asked his woman colleagues to speak on the phone for him.
In one instance, Xiao got in touch with a fugitive before Lunar New Year last year. The fugitive played fast and loose with Xiao, claiming he had no money to make the trip to meet Xiao in Shijiazhuang in Hebei province.
The fugitive finally agreed to come to Shijiazhuang when Xiao agreed to buy the ticket for him. Xiao apprehended him when he arrived at the train station.