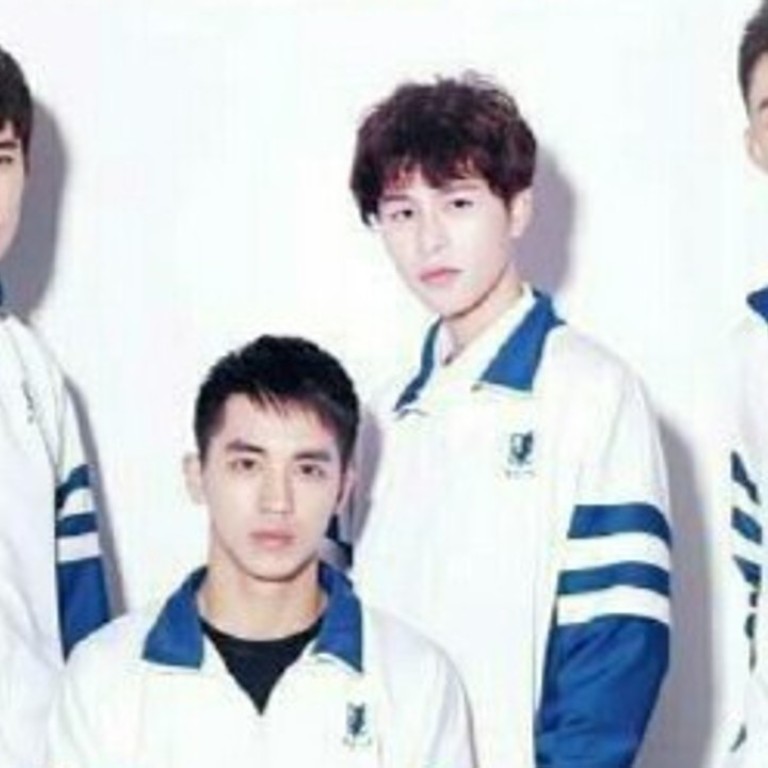 Chinese gay drama pulled from internet, sparking backlash
Addiction, which revolves around four men, has drawn a large passionate following since its debut last month
A popular sitcom that explicitly depicts gay love has been taken down from broadcasting websites
The drama Addiction grabbed a large number of viewers since it first appeared in January. The first 12 episodes have been aired, but fans – at least for now – won't get to see the final three. Searches on the website turn up empty or only return preview clips.
The series revolves around four gay young male students and is written by a well-known women author, Chai Ji Dan, a pen name. Another drama, Ni Xi, based on her novel also became a blockbuster last year.
The disappearance of Addiction has been met with anger by many internet users. "Why did they take away this drama?" on internet user wrote on Weibo. "There are millions of reasons to cover their move, but the truth is that they are afraid of gay [issues]."
Another said the censoring was expected but still disappointing. "I anticipated that it would be wiped out from the internet, but I still feel sad. When will our society become a multicultural and more tolerant one?"
Cindy Li, author of the Yu Le Tian Tian Shuo, a smartphone-based independent media site, said Addiction was the latest instance of gay-themed work gaining popularity on the mainland.
"Young women, like those born after 1995, are interested in these kinds of dramas and novels, as they are curious about gay love," Li said.
The lead actors in both Ni Xi and Addiction have become minor celebrities, gaining followers on microblog sites and appearing on the covers of fashion magazines. Last week, two actors from Addiction took part in an online interview hosted by Sina.com, drawing 2 million people.
Li said some of the actors were now so popular, fans were willing to pay as much as 10,000 yuan for tickets to events where they can meet them.
"Even ticket scalpers can't figure out why these tickets get so much money," she said. "Crazy fans ask the male actors to kiss [each other], which they did, making them even more thrilled."
The mainland is becoming more accepting of homosexuality, which until 2001 was listed as a mental disorder. But many gay people face intense pressure from families and in their careers to remain in the closet.
Last month, a court in Changsha in Hunan province, accepted a lawsuit filed by Sun Wenlin, a 26-year-old gay man who is suing the civil affairs bureau for denying him the right to marry.