Esports
Get more with myNEWS
A personalised news feed of stories that matter to you
Learn more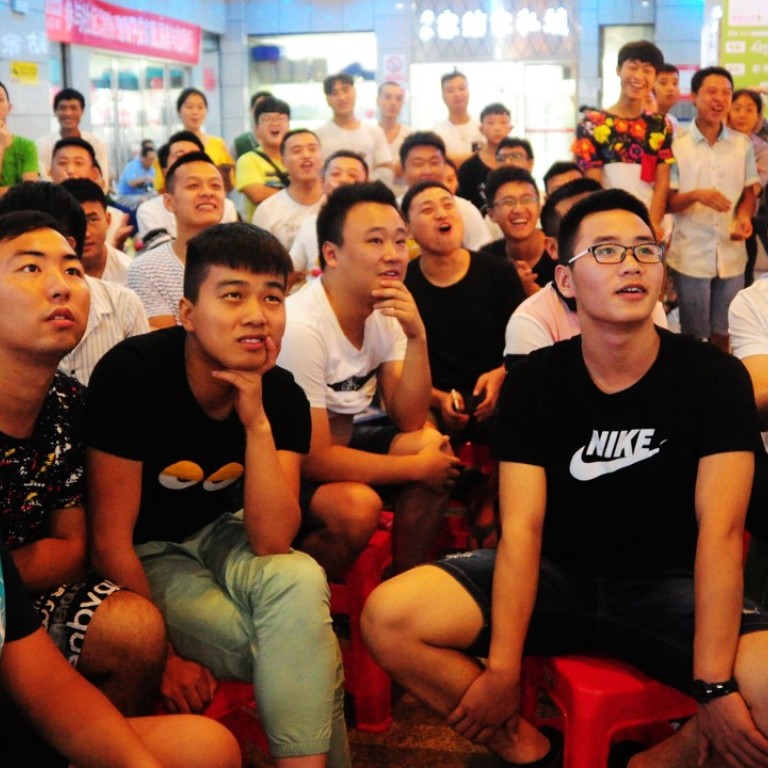 The phenomenal rise of e-sports in China where gamers outnumber the US population
Chinese fans are investing substantial time and money not just to play, but also to support their idols
Imagine everyone in the capital of the United States tuning in at the same time to watch an online video game. That's about the number of fans who follow China's top League of Legends e-sports team live when they battle enemies and kill monsters online.
Members of the team, EDward Gaming (EDG), say as many as 800,000 fans tune in for each of their live-streamed sessions in the multiplayer battle arena game. Washington has a population of more than 680,000.
"Our fans are great, we chat with them sometimes on the live streams and it makes them really happy," said Ming "clearlove7" Kai, a member of EDG and China's top League of Legends (LoL) player.
Fans often leave comments with words of encouragement, professing their love for the team and even offering strategy suggestions.
"We often get gifts from our supporters, such as toys, clothing, figurines, even flowers," Ming said, adding that he once received a figurine of a League of Legends character crafted out of chopsticks, from a fan who was suffering from uremia.
The figurine now sits on his desk serving as a daily reminder to keep himself motivated and determined.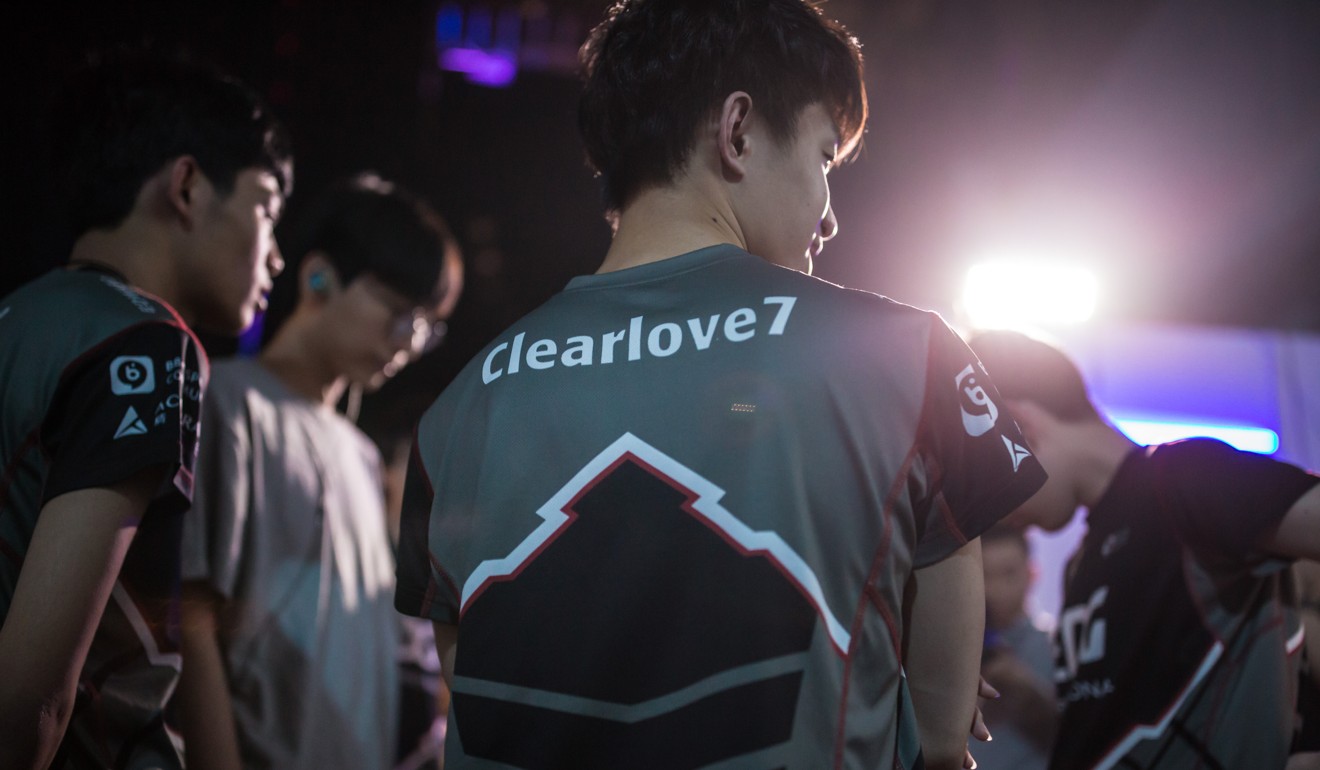 China's growing e-sports industry – where professional gamers compete against other teams as spectators watch – has seen the number of professional players grow from a mere 50 in 2006, to 1,001 in 2016, according to data from Unibet.
Almost all of EDG's eight members are below the age of 25. According to Esportsearnings.com, a site that tracks prize money, e-sports players aged between 19 and 24 tend to win the most prize money, while winnings tend to drop off significantly for those over-25.
EDG's youngest player Tian "Meiko" Ye just turned 19 this year, and is the group's youngest member. His parents were initially resistant towards his choice to become an e-sports professional.
"After they've seen what EDG has achieved, they're much more supportive now of my profession in e-sports," Tian said.
China's e-sports growth has also been driven in part by the country's obsession with games. About 560 million people – or seven in 10 of the country's online population – play games in China, according to a report by market intelligence firm Newzoo.
China makes up 57 per cent of the global e-sports audience – with about 3.5 billion hours of e-sports videos viewed and 11.1 billion e-sports streams delivered to the country last year, according to an IHS Markit research report.
"The large population and the density of people in China means that entertainment is also very different here, compared with the US or Europe," said Antonio Wang, an associate vice-president at IDC, a market intelligence firm that conducts gaming research.
"Entertainment from screens, such as PCs or mobile phones, is much more popular in China. A big proportion of gamers are also digital natives, who are used to playing games on their mobile phones and… watching e-sports as a form of entertainment."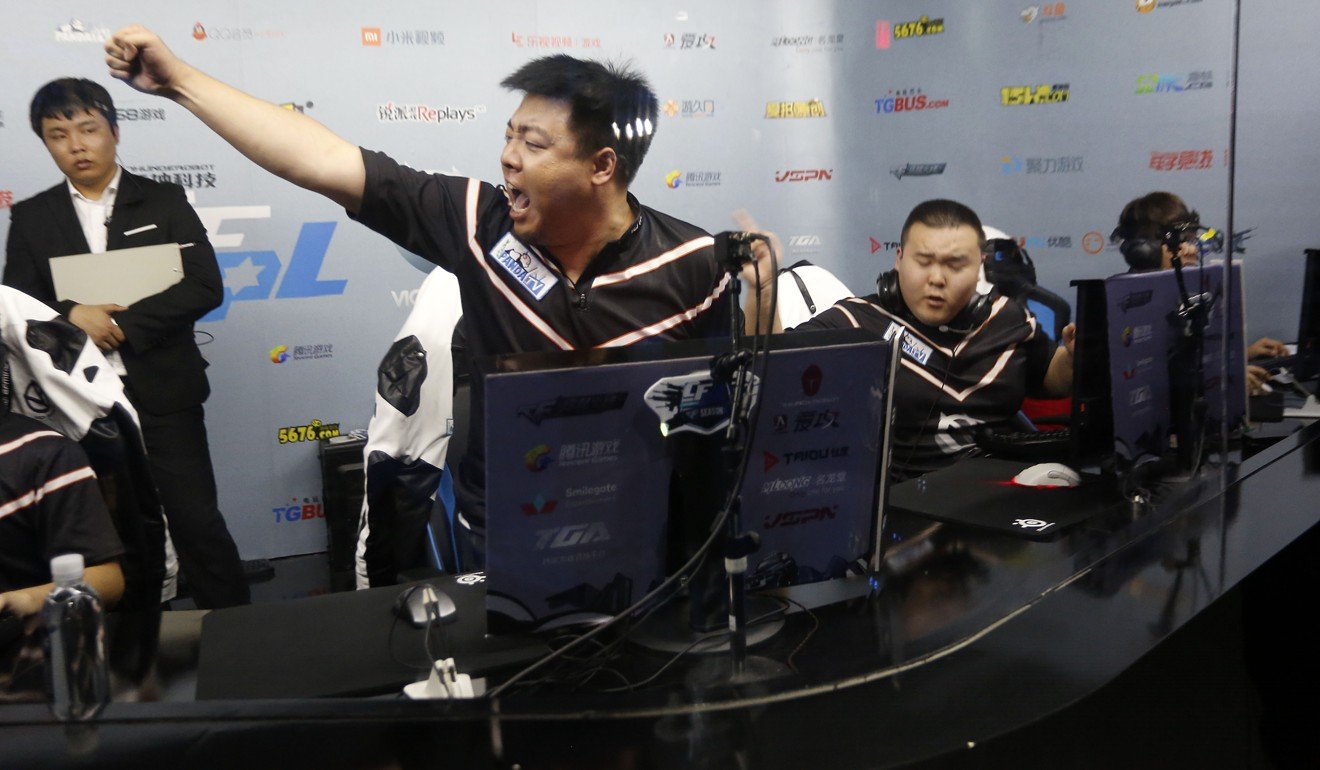 Yan Han, a 28-year old male who lives and works in Beijing, watches the League of Legends championships every year and plays the game every day for about two to three hours. He has spent close to 1,000 yuan (US$150) on in-game purchases since he started playing the game two years ago.
"Watching the championships and e-sports competitions are a form of entertainment for me. It's great to watch the world's top players compete against each other," Yan said.
"The level of skill that they're playing at and the strategies they use in their gameplay are not commonly seen among the average LoL player."
China's 14-year ban on video-gaming consoles like PlayStation and Xbox helped to drive the popularity of PC games in China as well as the domestic gaming industry's growth, Wang said.
PC games tend to be more social and allow players to play against friends and strangers. Internet cafes also became popular among young people, as the hourly rates for playing games were more affordable than buying a PC.
The console ban, implemented in 2000 after the government deemed video games harmful to young people, was lifted only in 2015.
Big game publishers in China, such as Tencent, also develop games with a different models from Western gaming developers.
Games in China are often made available to gamers for free, generating revenue from in-app purchases such as game items or customisations that gamers can buy. In contrast, PC games developed in the US or Europe often require users to buy the game just to play.
China's "freemium" model is working – and is attracting a different demographic of gamers from that found in the West.
A total of 23 per cent – almost one in four – of China's gamers are females aged between 10 and 35 years old, whereas in North America and Europe, this demographic counts for only 17 per cent.
The most popular mobile game in China's mobile gaming market, Tencent's Honour of Kings, boasts an impressive 200 million players, half of whom are females under the age of 24.
China's huge pool of gamers are also willing to pay. The average Chinese gamer spends about US$143 a year on games, according to data from Newzoo. These transactions can make up more than 90 per cent of a game's revenue.
The sheer number of Chinese gamers and their gaming expenditure has turned China into the world's top gaming market, with a market size of US$24.4 billion.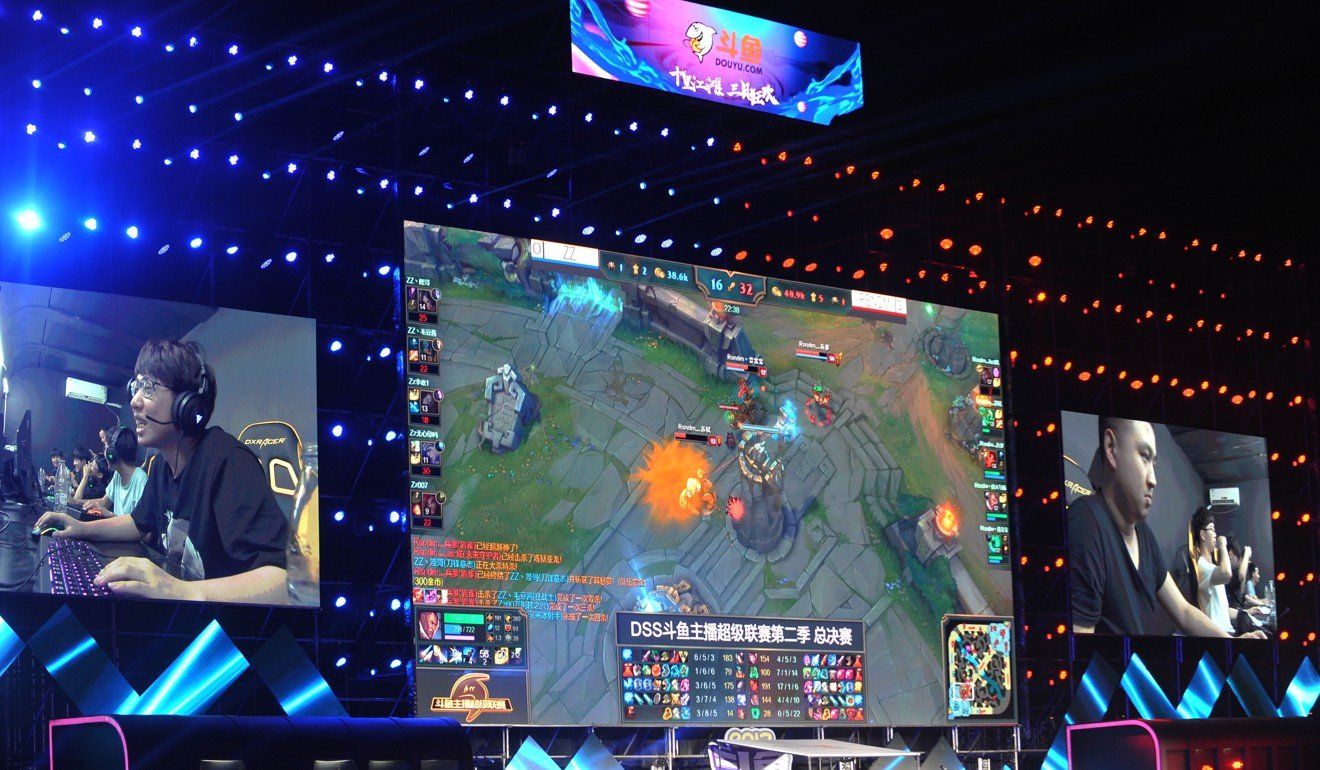 Li Wei, a 33 year-old employee of a Beijing technology firm, spends about two hours each day playing Honour of Kings.
"I spend between 100 to 200 yuan each month to buy items so that I can customise my character in Honour of Kings," said Li, adding that he also used to play PC games such as League of Legends, but now focuses more on mobile games as they can be played anywhere and their session times are shorter.
Li's gaming experience with Honour of Kings led him to become an avid supporter of e-sports.
"I'll watch e-sports competitions involving Honour of Kings, especially when the team that I support is competing," said Li. "It's similar to watching football. You support a team and if they win, you'd be really happy."
Jurre Pannekeet, a senior analyst with Newzoo, said that gaming as a form of entertainment was much more prevalent and accepted in China compared with Europe, and that the hype around e-sports also helped to expand the gaming community.
"Chinese fans are happy to put e-sports players and live-streamers on a [pedestal], these people have a very large fan base and their fans really look up to them and support them, whereas in Europe, the industry is much less fan-driven," Pannekeet said.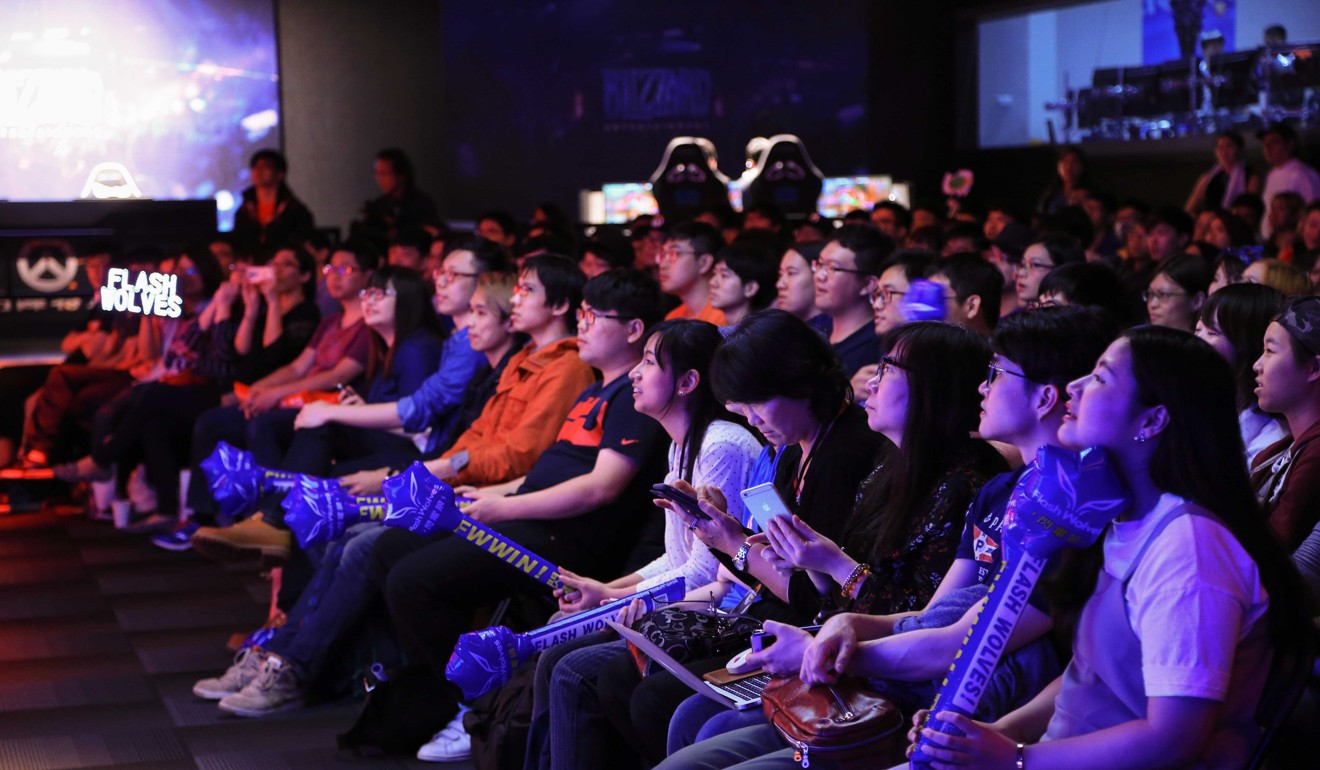 "This idolisation of [e-sports players] is vital to the popularity of games. When gaming is so accepted in society, and when you hear your friends talking about certain games, you'll be more inclined to play games as well."
Although PC games still dominate the e-sports market, mobile e-sports is catching up quickly in China, the analyst said, adding that mobile games were now almost as popular as PC games in that market.
Even EDG, which previously focused only on PC games, in May started recruiting members for a team – named EDG.M – that would compete exclusively in mobile e-sports.
China's mobile gaming market is expected to rake in more than US$15 billion in revenue this year, growing 25 per cent from last year's US$12 billion, according to an IDC forecast.
The number of mobile gamers is forecast to rise 10 per cent to 580 million – meaning two in every five Chinese play mobile games. The number was 528 million last year.
In June Chinese e-sports team Super Viper put out a poster on microblog platform Weibo, seeking to recruit professional players to compete in Honour of Kings tournaments.
"Training grounds, food and board provided, with targeted training systems," the poster stated. "Monthly salaries between 5,000 to 50,000 yuan with high increments, insurance included."
One commenter with the handle Zhengtianchengmixuexi responded: "Is [Super Viper] hiring an accountant as well? I don't mind as long as I can watch the team play Honour of Kings!"
This article appeared in the South China Morning Post print edition as: e-sp orts kingdom