Science
Get more with myNEWS
A personalised news feed of stories that matter to you
Learn more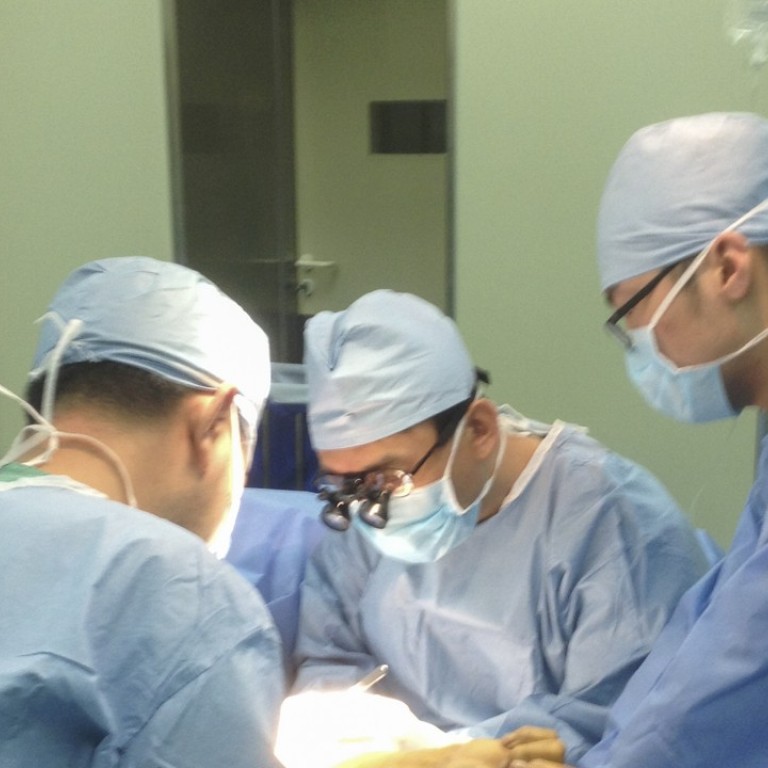 Human head transplant still some way off, Chinese surgeon Ren Xiaoping says
Doctor says he doesn't know when or where operation will be done on live patient
The Chinese surgeon aiming to jointly complete the world's first human head transplant said there was still a long way to go before the procedure could be done on a patient.
Harbin Medical University professor Ren Xiaoping delivered the assessment at the university on Tuesday, just days after the publication of the results of an experiment he and Italian doctor Sergio Canavero performed on two corpses.
During an 18-hour procedure in a laboratory in Harbin, Heilongjiang province, the team reconnected the spinal cord and blood vessels of the head of one cadaver with those on another body.
The results of the experiment were published in the medical journal Surgical Neurology International on Friday.
Canavero said last week that a date would be confirmed "within days" for the world's first head transplant, this time involving a live but brain-dead patient.
But Ren said on Tuesday there was "some distance to go before the procedure is performed clinically". "I don't know when and where this operation on live humans will be conducted," he said.
Ren said the procedure performed on the corpses could be a surgical model for future head transplants on humans.
"Prior to us, there was no established plan for head transplant surgery. We have just offered our solutions on what steps should be taken [in this surgery], why to take these steps and how to repair injured tissues," he said. "Our target is to ensure patients can recover their function after the surgery."
At the end of last month, the World Federation of Neurosurgical Societies said there was no point performing the operation until the surgeons could establish a neural connection between the head and the body.
"Until we have achieved the ability to complete neuro-regeneration of the spinal cord after transection, such a head transplant is not only ethically unacceptable, but it is also – from a scientific point of view – meaningless," the federation said.
But Ren said he would press on with research into the controversial procedure.
"I am a scientist, not an ethical expert. What I should do is to solve scientific and technological problems in the head transplant surgery," he said, adding the technique could have applications for patients with spinal muscular atrophy or cancer.
"I have seen many such patients. Their bodies are ill but their brains are fine. They show a strong desire to live on. So finding a solution for them is the goal and significance of our study."
Ren, who returned to Harbin in 2012 after studying and working in the United States for decades, said the biggest problem was how to revive the central nervous system, an area where there had been progress around the world.
He showed a video of doctors cutting the spinal cord of a dog and then repairing its nerve cells with a cell fusion agent called polyethylene glycol.
The dog recovered well and could run in two months, Ren said. They observed the animal for a year and concluded the surgery was effective in repairing nerves.
"I believe it will not be too far away to see it materialised on humans," Ren said.
This article appeared in the South China Morning Post print edition as: Chinese surgeon says head transplant is still out of reach