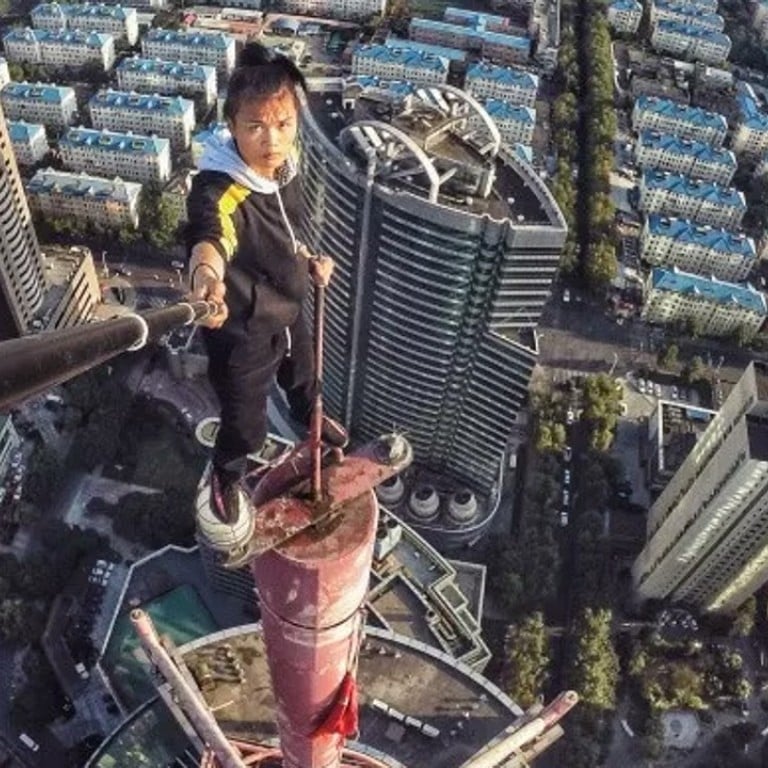 Chinese rooftopping star confirmed dead after fatal fall from skyscraper
News of accident comes month after Wu Yongning took on rooftopping challenge with prize money of US$15,000
A 26-year-old Chinese rooftopping enthusiast has been confirmed dead more than a month after the popular online star abruptly stopped posting videos on Weibo.
Police said Wu Yongning fell to his death from the 62-storey Huayuan Hua Centre, one of the tallest buildings in Changsha, the capital of Hunan province, on November 8.
The rooftopping challenge had come with 100,000 yuan (US$15,000) in prize money, his family were quoted as saying by Xiaoxiang Morning Herald on Saturday. No details were given about who the sponsor was.
Wu, from Ningxiang in Hunan, worked as an extra in films before turning to a career in rooftopping. He began posting his daredevil exploits on Weibo, China's equivalent of Twitter, in February. With more than a million followers, Wu regularly featured in advertisements on social media and live-streaming platforms.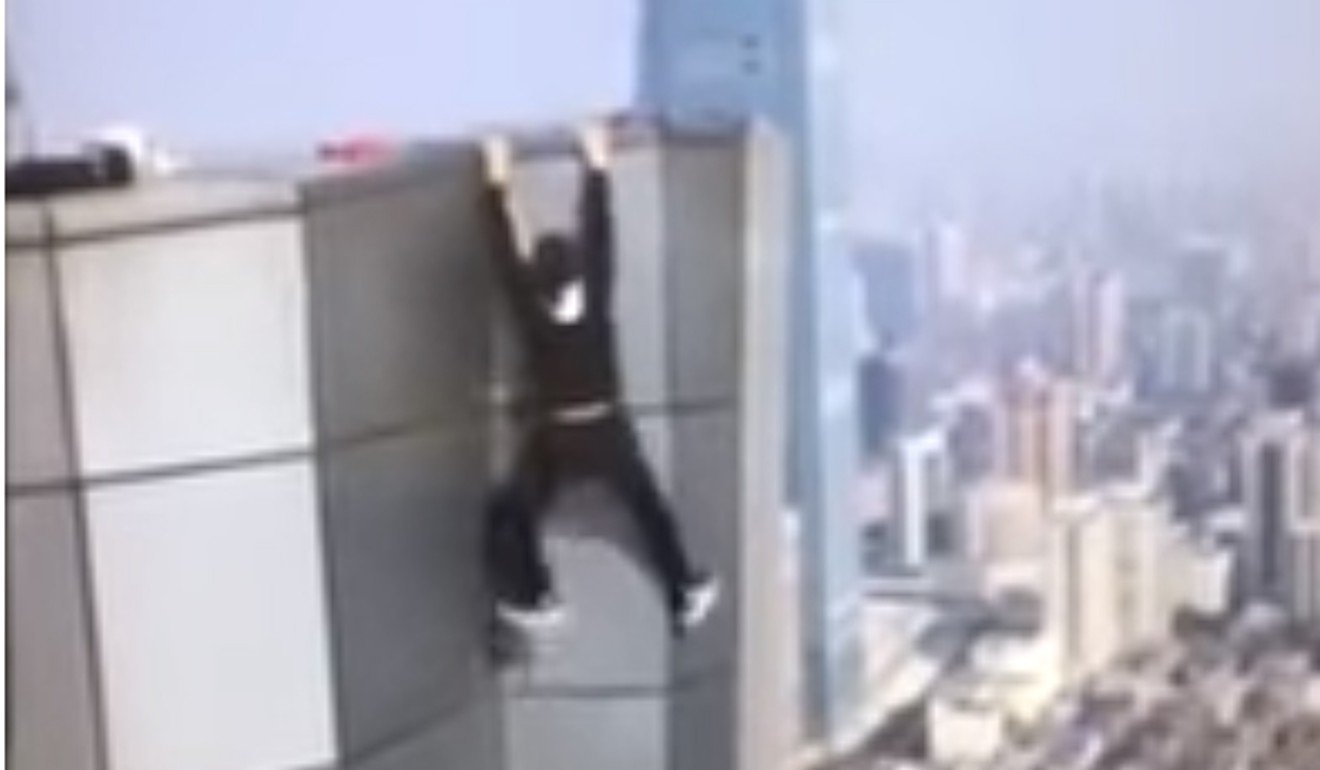 His girlfriend, identified only by her surname Fu, called police on November 9 after he failed to return, The Beijing News reported on Monday.
Wu might have risked his life to take home the prize money, his step-uncle Feng Shengliang was quoted as saying.
"He planned to propose to his girlfriend [the day after the challenge]," Feng said. "He needed the money for the wedding, and for medical treatment for his ailing mother."
Wu was famous for scaling skyscrapers without any safety equipment, relying only on "martial arts training and careful planning", according to one of his posts on Weibo. He had shared nearly 300 videos of his adventures atop various buildings in China, the report said.