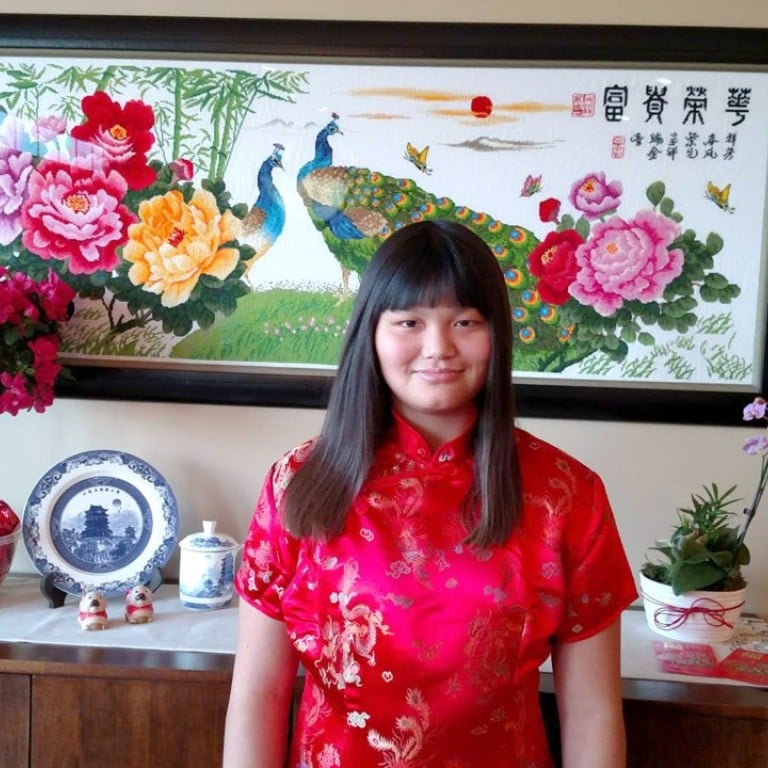 Putting faces to the past: how adoptees in the West are seeking out their birth families in China
Two mothers have come up with a new way to try to reconnect their children with their origins
Meredith Rossow has one big thing she wants to say to her birth parents – if she ever meets them.
The 12-year-old was born in China and adopted by an American couple as an infant.
Now she is one a number of adoptees trying to trace their birth families using a Chinese video-sharing website.
Meredith appears in a short clip posted on Youku by her mother Katina, and Canadian Angela Falcao, whose 12-year-old daughter Maya was also born in China.
In it, Meredith introduces herself and gives her age and the name of the place from where she was adopted.
She is hoping that the clip will one day give her a chance to say something that has so far eluded her.
"I want you to know that I am happy and my adoptive family loves me. But, I still wonder about you and want to know who you are. I would also like to ask, 'Where was I born?'" Meredith said.
It was just those kinds of questions that prompted the two women to come up with the unusual approach to tracing the roots of children adopted from China. 
Meredith was adopted from Chongren county in Jiangxi province while her nine-year-old sister Clara was from Yifeng county, two of the tens of thousands of mainland children – most of them girls – who have become part of families in the West since China began opening up to the world four decades ago.
So far, 19 children and young adults aged between seven and 25 appear in two videos posted online but more are to follow.
"We hope you like our video and can forward it to more people, [so that] you can help us find our Chinese families," Pauline, a Swedish girl, says in Mandarin in the video.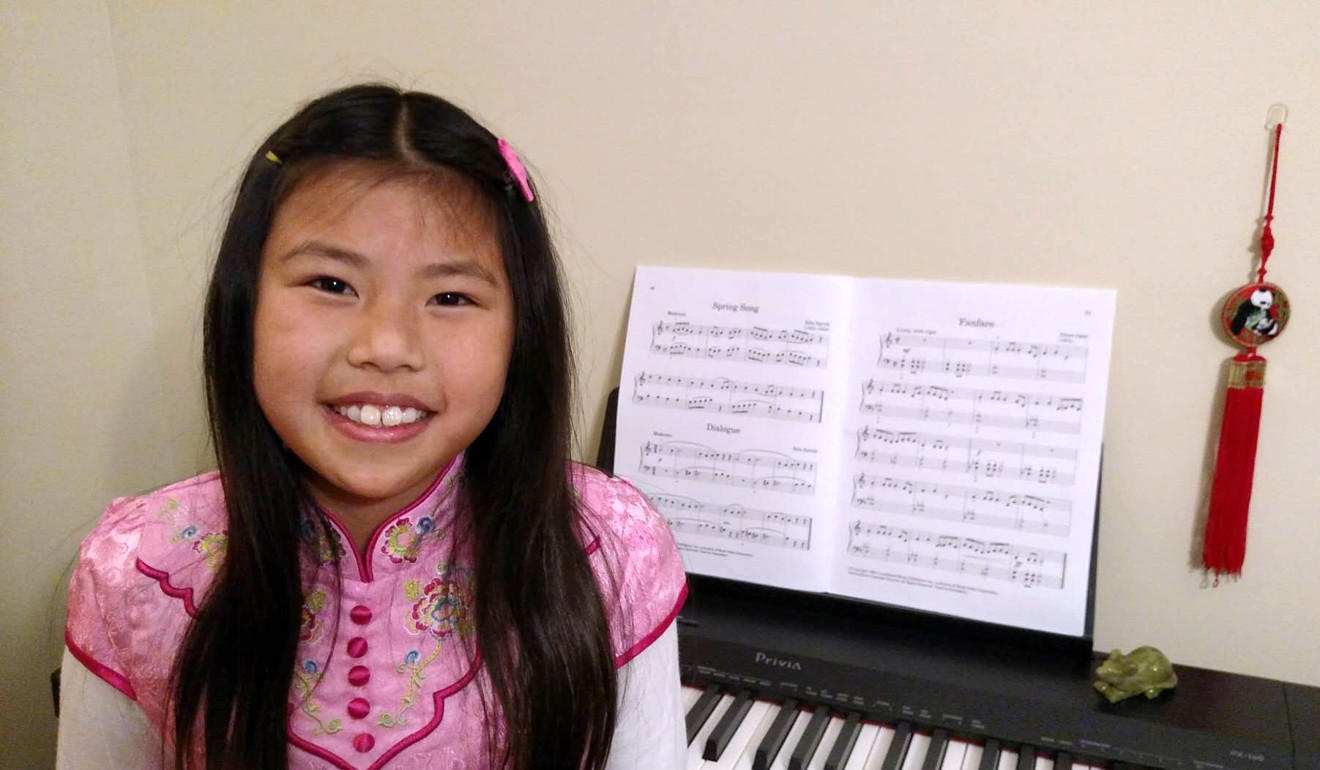 Rossow said both of her daughters had known from a young age that they were adopted and were curious about their past.
"My older daughter has been searching [for her birth family] for a long time. She began to ask about her birth family when she was about two years old. She has been always curious about her Chinese heritage and she is proud," she said. 
"She asked about who found her, who cared for her at the orphanage. She wants to know everything about her history."
The family had been to Jiangxi three times to try to track down the girls' parents, giving out fliers in the street but with no success. Rossow said many of the people they came across were kind but some were suspicious of the family's motives.
"People were nervous. They don't believe our story. They don't know there is international adoption. They don't know there was an orphanage in their hometown and some kids were adopted to the United States. So our story is a bit shock to them," she said.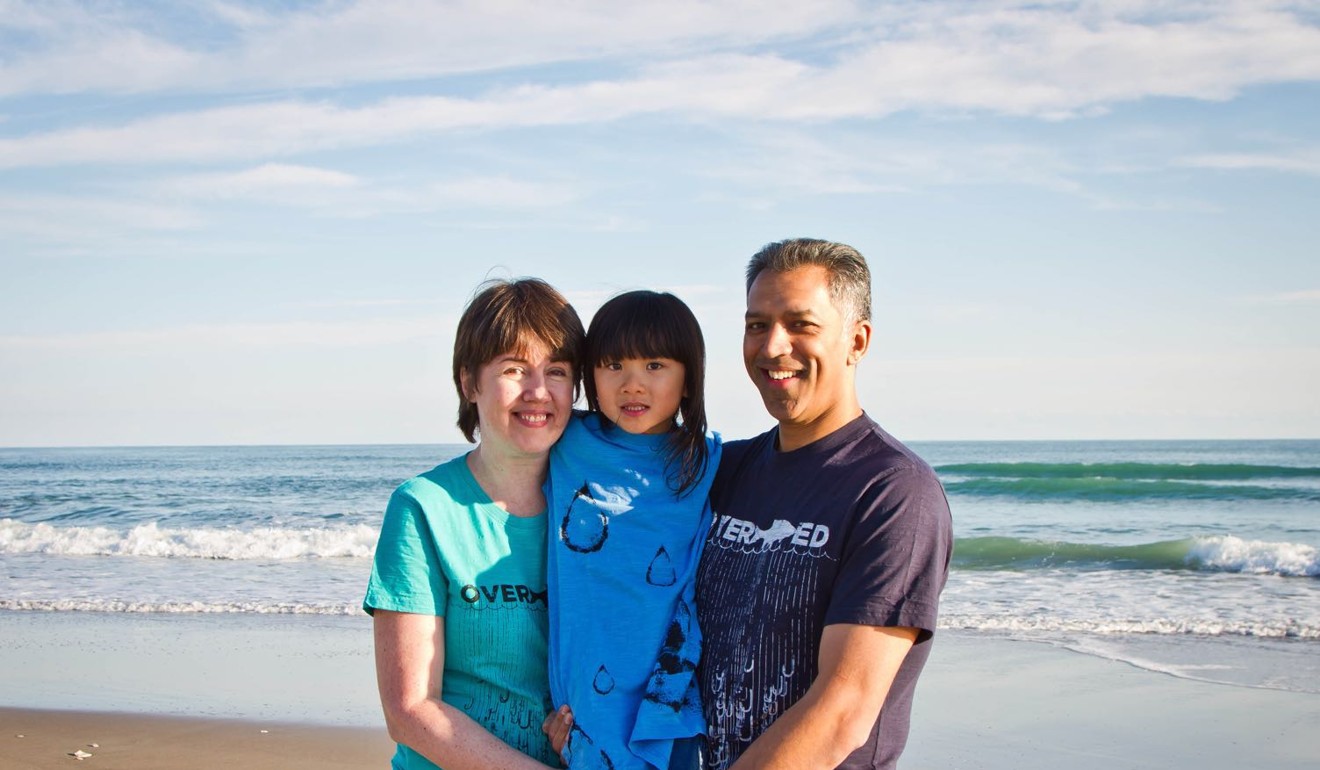 Falcao, who hired an agent in Jiangxi to search on her behalf, agreed. 
"In some cases, birth families have come forward, but were told by friends or neighbours not to do so, saying it was a scam and we wanted something from them," she said.
The two women are hoping the video will be more successful and at least raise awareness in China about international adoptees.
"There have been a couple of similar videos in the past. We feel it like a good way to get information to local people, to let them know there isn't just one, or two, or three adoptees who are searching for their birth families and want to understand their roots," Rossow said.
"There are many others here who help each other and to get the message to local people that their children are searching for them." 
She said she knew a lot of other families with adoptive children and they were all eager to be a part of the project. Since the two video clips were uploaded at the start of February, they have been viewed more than 11,000 times. Rossow said they would release two more videos in around two weeks.
Falcao said that she, like other adoptive parents, wanted to see her child's connection to his or her birthplace restored and nurtured. 
"We hope to be able to complete the circle for each of our children, and we hope to provide answers and healing for their birth families," she said.
If Maya does reconnect with her birth parents, she said she would give them a hug and would also tell them she has always wondered what they looked like, and if she has a sister.
"When she was little, she asked me if her birth parents were able to see the same stars that she sees at night," Falcao said.
This article appeared in the South China Morning Post print edition as: ADOPTEES IN THE WEST USE WEB TO FIND ROOTS