Science
Get more with myNEWS
A personalised news feed of stories that matter to you
Learn more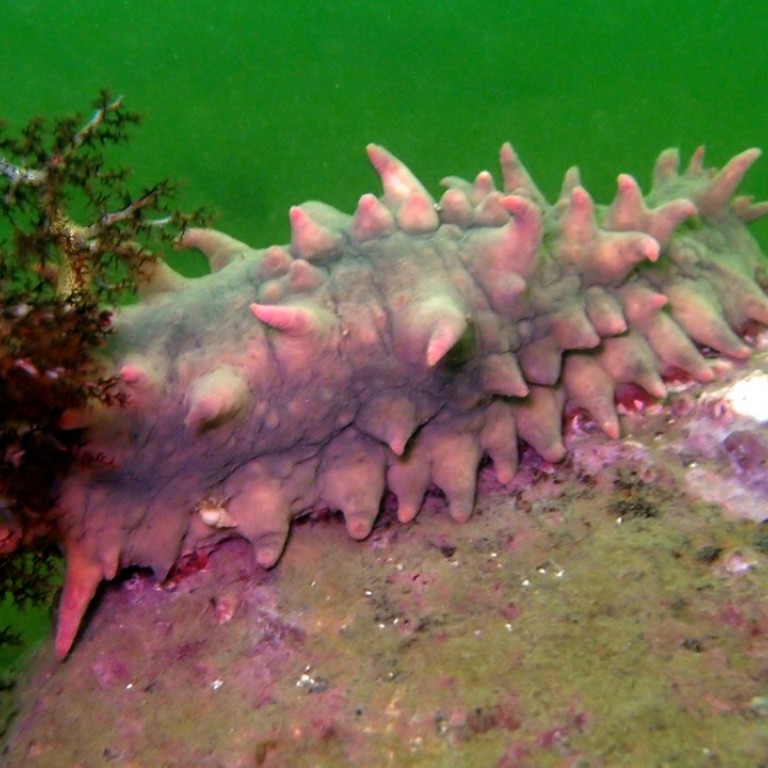 Chinese sea cucumber farmers count cost of deadly heatwave – but for some it's a boon
With losses put at US$1 billion in the country's northeast, one Dalian company using bigger offshore fisheries says it hasn't been affected
A heatwave has taken a heavy toll on sea cucumber farms in northeast China, with rising water temperatures killing off many of the creatures in the past two weeks as the mercury soared.
In Liaoning province, most of the sea cucumbers being raised in shallow fishery ponds with depths of less than seven metres have died since a heatwave began on July 23 because high temperatures made the water too hot for them to tolerate, marine biologists said.
The coastal province is the main area where sea cucumbers – which are considered a delicacy in East Asia – are farmed in China.
But one seafood company in Dalian has benefited from the widespread devastation in the lucrative industry. Shares in Dalian Zhangzidao Fishery Group surged by the 10 per cent daily limit on Monday after the Shenzhen-listed firm said its sea cucumbers had not been affected by the heatwave.
"Zhangzidao grows its sea cucumbers in 'ocean ranches' – bigger offshore fisheries that are more resistant to high temperatures," said Dong Yunwei, a marine biology professor at Xiamen University.
Sea cucumbers are produced mainly in China, South Korea, Japan and Russia. Dried products from places such as Dalian and Hokkaido in Japan are more highly sought after because they are considered better quality and can cost significantly more than others.
In northeast China, the species is either farmed in offshore fisheries with a depth of 10 to 40 metres or in shallow onshore ponds that are usually no deeper than 10 metres, Dong said. Raising sea cucumbers in a smaller pond speeds up growth but it also leaves them with less oxygen so they are vulnerable to higher temperatures.
One 3.2-hectare (8-acre) farm in the province lost nearly 90 per cent of its sea cucumbers during the heatwave, state broadcaster CCTV reported on Monday.
Agriculture officials put farmers' losses at 6.9 billion yuan (US$1 billion), with 68,000 tonnes of sea cucumbers going to waste.
"The problem has mainly been in the shallow ponds, where high temperatures have meant lower levels of oxygen," Dong said. "Sea cucumbers in bigger ocean farms have been fine so far."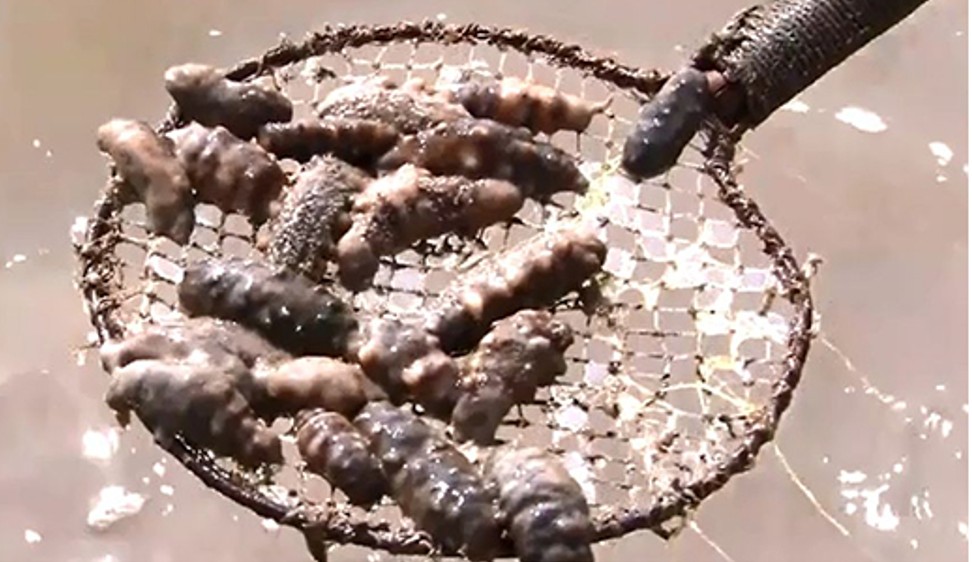 One fishery owner said the water temperature had risen to around 30 degrees Celsius (86 Fahrenheit) in the past two weeks – rising to as high as 36 degrees (97 Fahrenheit) in the afternoon – compared with the hottest in temperature in previous years of about 26.
"Those are super high temperatures" for sea cucumbers, said Eva Plaganyi-Lloyd, a marine scientist at the Commonwealth Scientific and Industrial Research Organisation in Australia. "They are more a temperate than tropical species."
Plaganyi-Lloyd said sea cucumbers were more comfortable in cooler water at 5 to 20 degrees, and if the temperature rose above 25 degrees (77 Fahrenheit) it was deadly because the accompanying higher salinity and lower oxygen levels damaged their immune system.
She cited a Chinese Academy of Sciences study from 2008 that found the species could not tolerate exposure at 32 degrees (nearly 90 Fahrenheit) for more than 16 hours, with half of the sea cucumbers dying after 12 hours.
"Although there is not a lot known on the exact upper thermal limits of sea cucumbers, this suggests that temperatures around 30 degrees Celsius are about the maximum they can tolerate," Plaganyi-Lloyd said.
Dong from Xiamen University said sea cucumber farms in Liaoning, and even further south in Shandong province near the Bohai Sea, should update their methods to cope with climate change and rising summer temperatures.
"Farms in Fujian province in the south of the country will not be affected by this heatwave as they operate from November to April," Dong said.
A shortage of sea cucumbers caused by the die-off in the northeast was also expected to push up prices.
"The price of sea cucumbers will rise by 20 to 30 per cent in the next two years because of the supply problem this year," Wang Mingli, president of the Sea Cucumber Association in Wafangdian, told state media on Monday.
This article appeared in the South China Morning Post print edition as: HEATWAVE TAKES its toll ON SEA CUCUMBERS