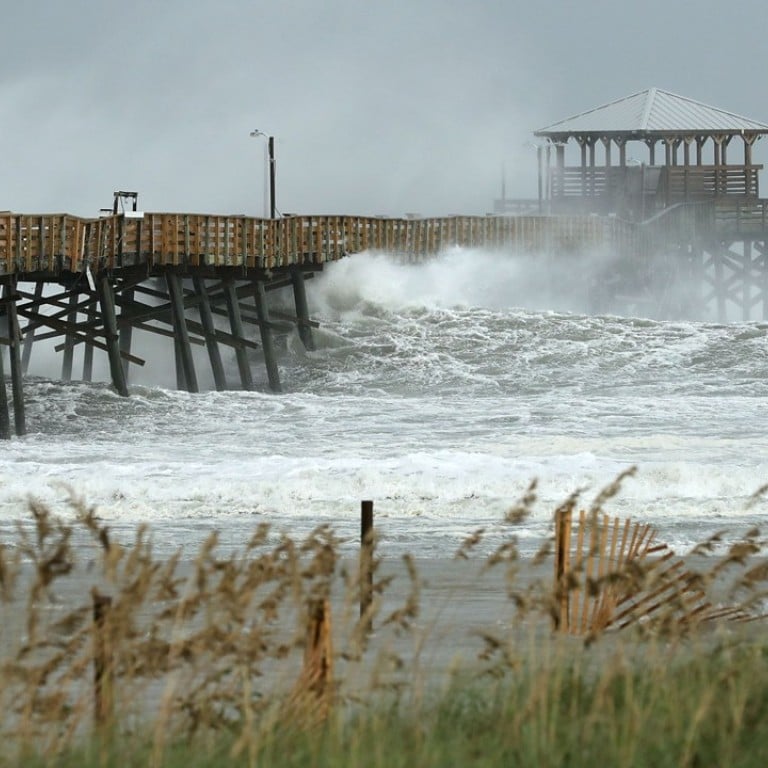 How climate change could cause more mega-storms like Super Typhoon Mangkhut and Hurricane Florence
As ocean temperatures rise with global warming, the tropical cyclones that threaten both East Asia and the Atlantic seaboard could grow in strength and intensity
As Super Typhoon Mangkhut – potentially one of the strongest storms to hit Hong Kong – sweeps across east Asia and Hurricane Florence threatened the east coast of the United States, scientists have reiterated that rising temperatures could mean that such mega-storms will become more common in future.
"Warm sea surface temperatures help intensify tropical cyc­lones," said Xie Shang-ping, an environmental scientist at the University of California in San Diego. "This summer, sea surface temperatures have been abnormally warm in many parts of the world, as part of the general global warming trend."
The Hong Kong Observatory said super typhoons – the strongest category – were slightly more common now than they were ­between 1961 and 2010.
Four cyclones – Jelawat, Maria, Jebi and Mangkhut – have reached super typhoon intensity over the north Pacific and South China Sea so far this year.
Super typhoons are tropical storms with maximum sustained winds of at least 185km/h, equivalent to a category five hurricane.
In May, forecasters at the US National Oceanic and Atmospheric Administration warned that the North Atlantic would see another above-normal hurricane season this year, following the devastating string of storms last year that caused a record damage in the Caribbean.
Florence, the first major hurricane this year, began flooding states on the US East Coast yesterday with warnings from the ­National Hurricane Centre that it was ­"producing a life-threatening storm surge".
The impact of climate change on stronger typhoons or hurricanes could be traced back to how tropical cyclones formed over the ocean, Xie said.
Cyclones are like giant engines that use warm, moist air as fuel, and therefore form only over warm sea waters near the equator.
Warm, moist air over the ocean rises upwards from near the surface, creating an area of low air pressure. This then forces air to swirl as surrounding areas with higher air pressure push in ­towards low-pressure areas.
Only about 10 per cent of these develop into typhoons or hurricanes – cyclones where the winds reach speeds of 118km/h or above, according to the China Meteorological Administration.
Warmer sea surface temperatures will send more fuel to the "giant engine" that uses heat and moisture to form clouds and tropical cyclones – which are known as typhoons in the western Pacific and hurricanes in the eastern Pacific and the Atlantic.
As the northern hemisphere starts to cool in late summer, warm sea temperatures ­become more efficient at transferring heat and moisture from the water to the air above, Xie explained.
The process hastened the formation of tropical cyclones and contributed to their intensity, he said, and as a result the strongest typhoons were more likely to ­occur in September.
"Overall, the intensity of a tropical cyclone is expected to increase, both in wind speed and rainfall," said Xie. "But regional variations are expected, and those depend on the pattern of ocean surface warming."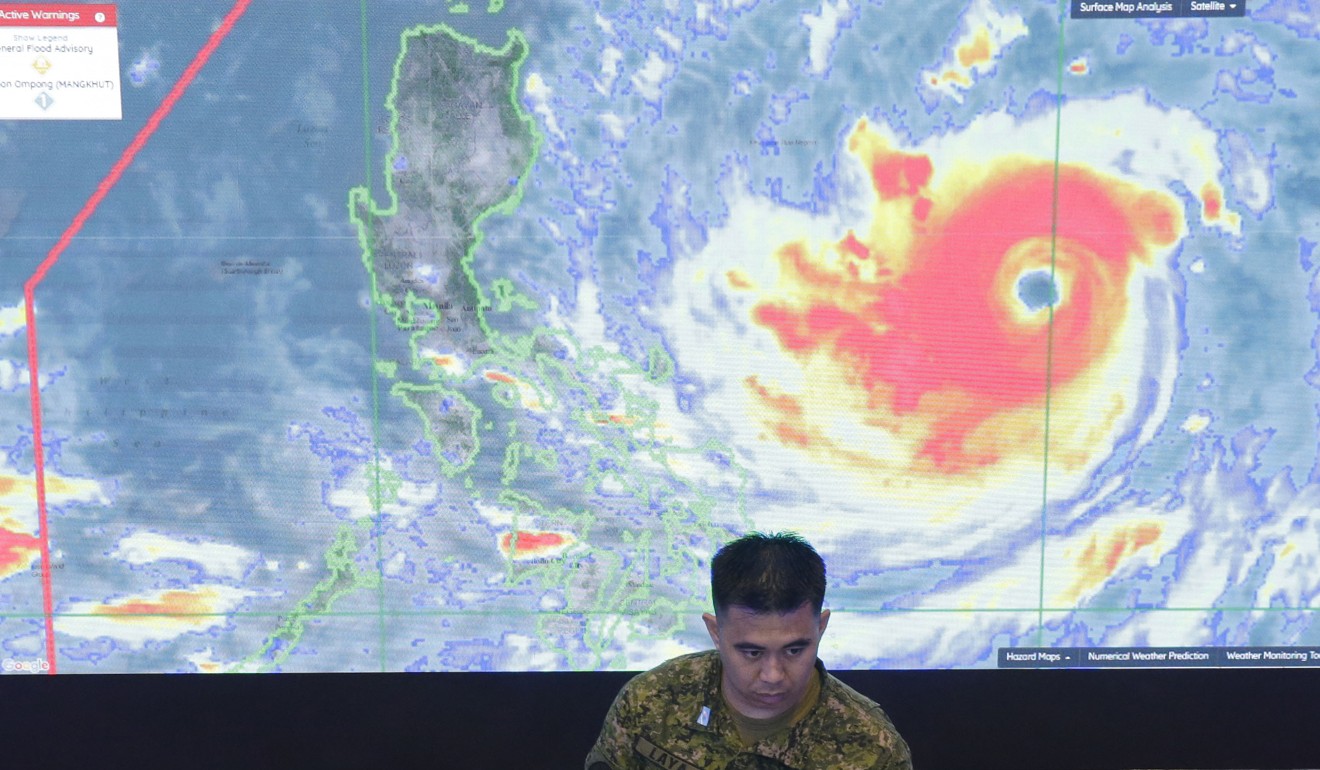 Super typhoons would be more frequent in the coming years, said Choy Chun-wing, a scientific ­officer at the Hong Kong Observatory.
"A warming climate will theoretically provide more energy to fuel storms in the future."
In a warmer climate, while the global frequency of tropical ­cyclones would either decrease or remain unchanged, the number of intense typhoons or hurricanes was likely to rise, as well as the rainfall they brought, Choy said.
"Along with rising sea levels, the threat of tropical cyclone-induced storm surges in coastal cities like Hong Kong will also increase," he said.