China reverses 25-year ban on trade and use of rhino horns and tiger bones, alarming conservationists
Beijing says scientific and medical uses for such materials are now permitted
World Wildlife Fund condemns move, saying it will 'have devastating consequences globally'
China is allowing scientific and medical uses of tiger bone and rhinoceros horn, after banning such uses and trade in the materials for 25 years, the government announced on Monday.
"Under special circumstances, trading or using of tiger bone, rhino horn or any products containing them should apply for permission," China's cabinet, the State Council, said on Monday.
The move was immediately condemned by the conservation group World Wildlife Fund (WWF). "It is deeply concerning that China has reversed its 25-year-old tiger bone and rhino horn ban, allowing a trade that will have devastating consequences globally", Margaret Kinnaird, WWF's wildlife practice leader, said in a statement on Monday.
"The resumption of a legal market for these products is an enormous setback to efforts to protect tigers and rhinos in the wild."
Watch: Asian demand is pushing animals to extinction

Tiger bone or rhino horn for medical treatments can be prescribed by doctors certified by the State Administration of Traditional Chinese Medicine, according to the announcement.
Scientific research such as genetic studies that require tiger or rhino products may submit applications, and the products should be used only for the purpose specified. Antique tiger and rhino products are also permitted if they are gifted or inherited assets.
The new regulation limits the sources of products used for medical treatments. "Rhino horn power for medical use can only be obtained from captive bred rhinos, and tiger bones from those of natural death."
Regarding personal collection of tiger bone and rhino horn, the new regulation said they should register with the government and can only be gifted or inherited. Products that were "illegally obtained" will be confiscated.
"Even if restricted to antiques and use in hospitals, this trade would increase confusion by consumers and law enforcers as to which products are and are not legal, and would likely expand the markets for other tiger and rhino products," WWF said.
WWF called on China to maintain the bans on trade in tiger bone and rhino horn, and contended that the ban should be expanded to cover trade in all tiger parts and products.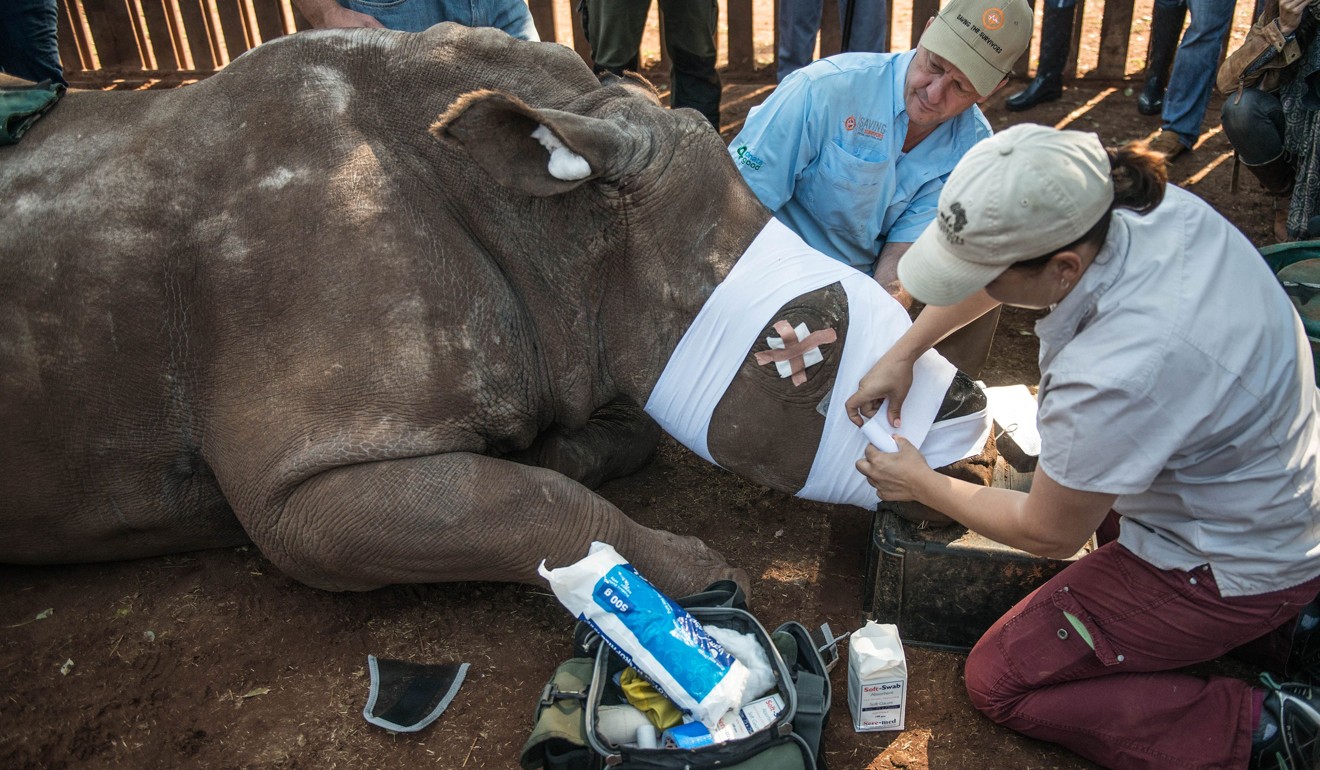 China banned all use and trading of tiger bone and rhino horn in 1993, after it joined the Convention on International Trade in Endangered Species of Wild Fauna and Flora, or CITES, an international agreement among governments of more than 170 countries.
"Tiger bones and rhino horns should no longer be used in medications," the notice of the ban in 1993 said. "The government encourages research of substitutions of medicines using the endangered animals."
In that year, both tiger bone and rhino horn were removed from the traditional Chinese medicine pharmacopoeia. In 2010, the World Federation of Chinese Medicine Societies released a statement urging members not to use tiger bone or any other parts from endangered species.
"With wild tiger and rhino populations at such low levels and facing numerous threats, legalised trade in their parts is simply too great a gamble for China to take," Kinnaird said.
"This decision seems to contradict the leadership China has shown recently in tackling the illegal wildlife trade, including the closure of their domestic ivory market, a game changer for elephants warmly welcomed by the global community."