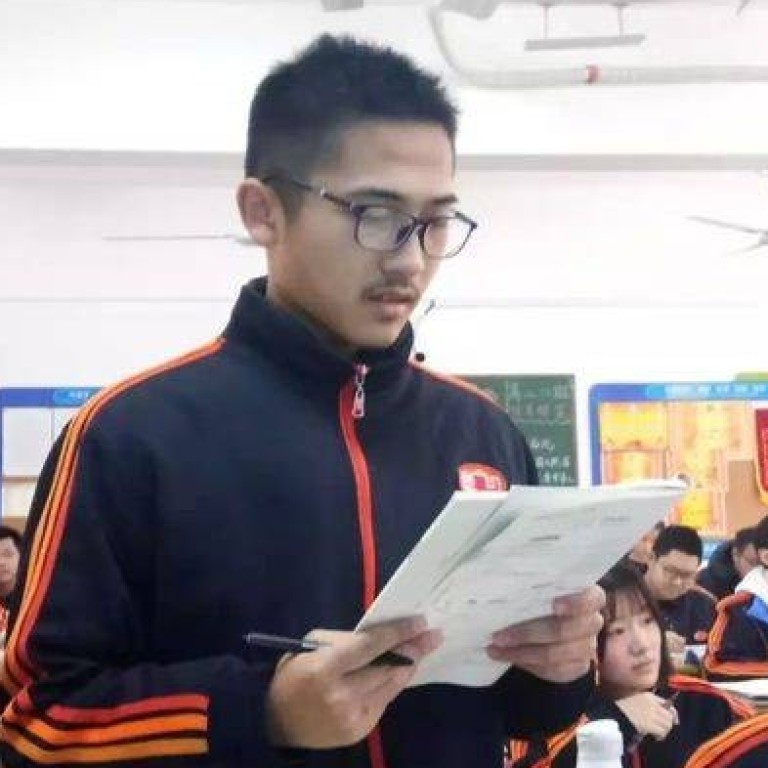 Poverty-stricken Chinese student's 17-hour study schedule goes viral
Student's holiday study timetable impresses teacher and wins admiration from China's online community
A 17-year-old student's gruelling holiday study schedule has won admiration after his teacher shared his timetable on WeChat, China's popular social media app.
Zhu Zheng, a grade two student from Wuhan No. 11 Middle School in central China, spent almost every waking moment of his 17-hour days studying during the winter holiday.
Zhu won top prize in a national maths competition in September and was put forward by two of his teachers at the end of last year to attend an intensive maths training camp at Beijing's Tshinghua University.
One of his teachers said Zhu was the only student at the camp wearing high school uniform, which the boy said was due to a pledge to his parents last year not to buy new clothes for 12 months, to save money for his family.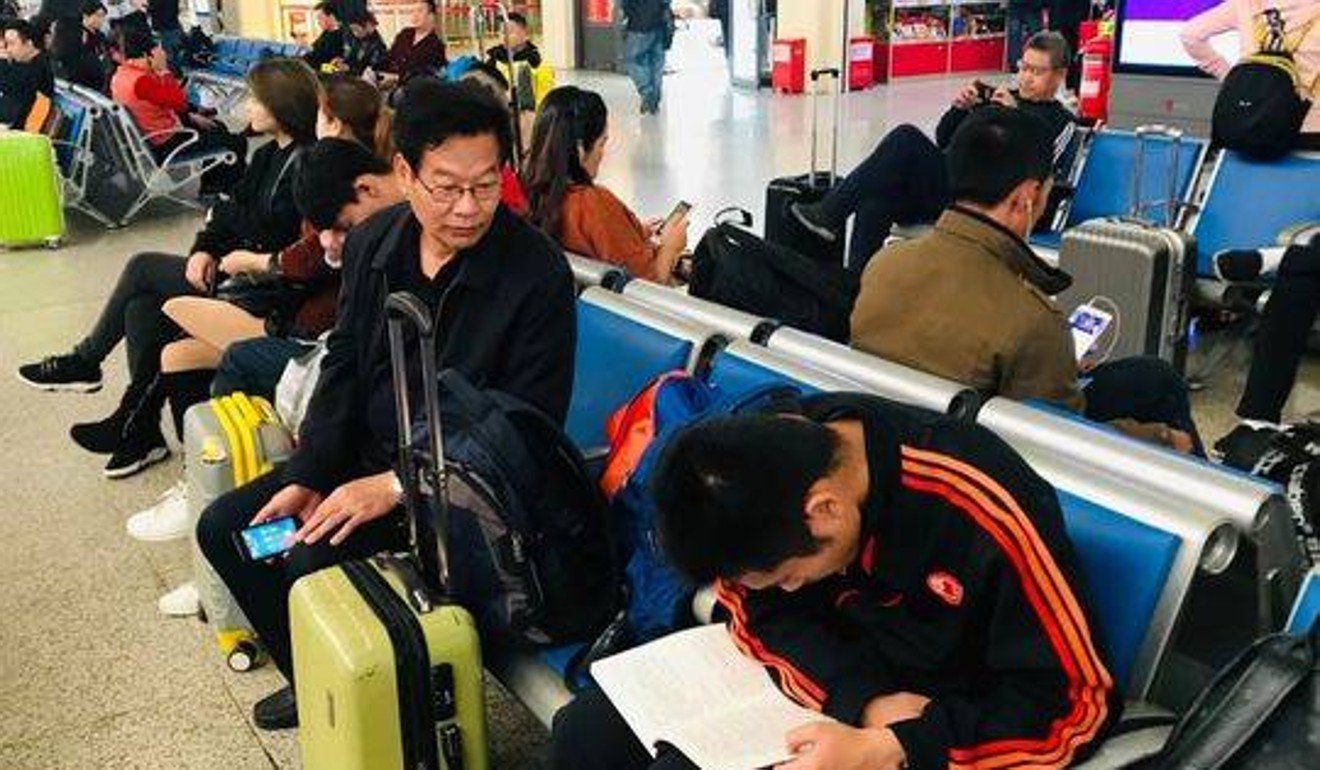 On his return to class this year, his form teacher, Tang Yanping, was so impressed with his packed holiday timetable, full of study tasks, that she posted it on WeChat with the comment "one part hard work, one part talent", according to Hubei newspaper Yangtze Daily.
At the top of his timetable Zhu had written: "Life has no winter or summer holiday. It's not that success comes late but that you are not tough enough on yourself".
Throughout the holiday Zhu's day began at 6.40am and ended at 11.50pm. Apart from short meal breaks and a half-hour nap at noon, he spent the rest of his time attending the extracurricular maths classes and revising his other subjects.
Zhu's timetable also featured a number of reminders to himself, such as: "self-discipline, self-improvement", "learn the notes, don't copy the notes", and "never touch mobile phone".
His teacher, Tang, said Zhu's parents were poor migrant workers from Xianning, a city near Wuhan.
"He lives an extremely frugal life, with just a bowl of porridge and a steamed bun for breakfast and lunch costing no more than four yuan (60 US cents)," she was quoted as saying.
Zhu's academic dedication is not uncommon among poor students in China, where the university entrance examination – known as gaokao – is seen as their only opportunity to improve their circumstances.
Tang's social media post praising Zhu's study habits received hundreds of online comments, with many people expressing their admiration.
But not everyone was impressed. "Countless students from Hebei, Henan and Shandong – three provinces where the competition for places in the gaokao is particularly fierce – have such a timetable, from 5.30am to 1.30am, with every minute detailed. They are more tough on themselves," one commenter wrote.
Zhu said that, compared with other elite students from across the country, there were many flaws in his study habits.
That is why, he said, he had made a tight study plan for his winter holiday and had been reminding himself not to relax, but to try hard to further improve his academic grades.
This article appeared in the South China Morning Post print edition as: Rich praise for poor student with 17-hour study days