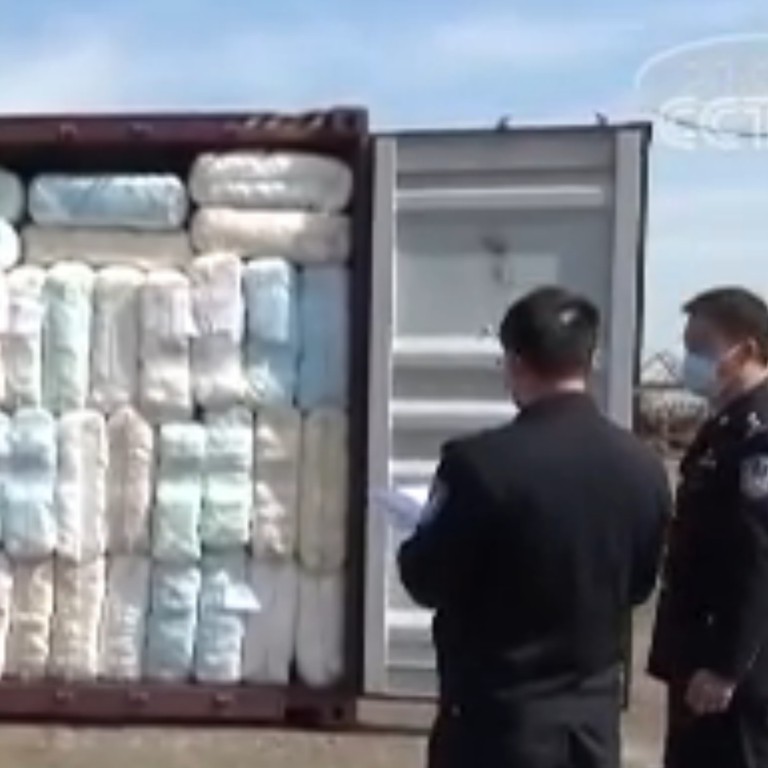 China seizes 11.4 tonnes of adult diapers imported from US in crackdown on foreign waste
Customs officials say they are substandard and considered waste products
Beijing banned imports of rubbish last year as it tries to tackle pollution
Chinese customs officials have seized 11.4 tonnes of substandard adult diapers – deemed to be waste products – that had been illegally imported from the United States and repackaged in Thailand before they were shipped to China, according to state media.
Authorities in Lianyungang, Jiangsu province said the diapers were poorly packaged, not individually wrapped, and they did not have manufacture or expiry dates on the labels, state broadcaster CCTV reported on Friday. Some of the products were also said to be dirty or in poor condition.
The officials said the diapers were considered to be foreign solid waste, meaning they could not be imported into China after it banned shipments of waste last year.
"These diapers are a waste product from the production process of overseas diaper companies," Wang Bo, a customs official, told the broadcaster. "They are mainly unusable or substandard products created when these companies' machines start up, or when the raw materials are changed over."
The officials said the seized diapers had been shipped by a Chinese importer from the US to Thailand for repackaging, then labelled as Thai products before they were sent to China.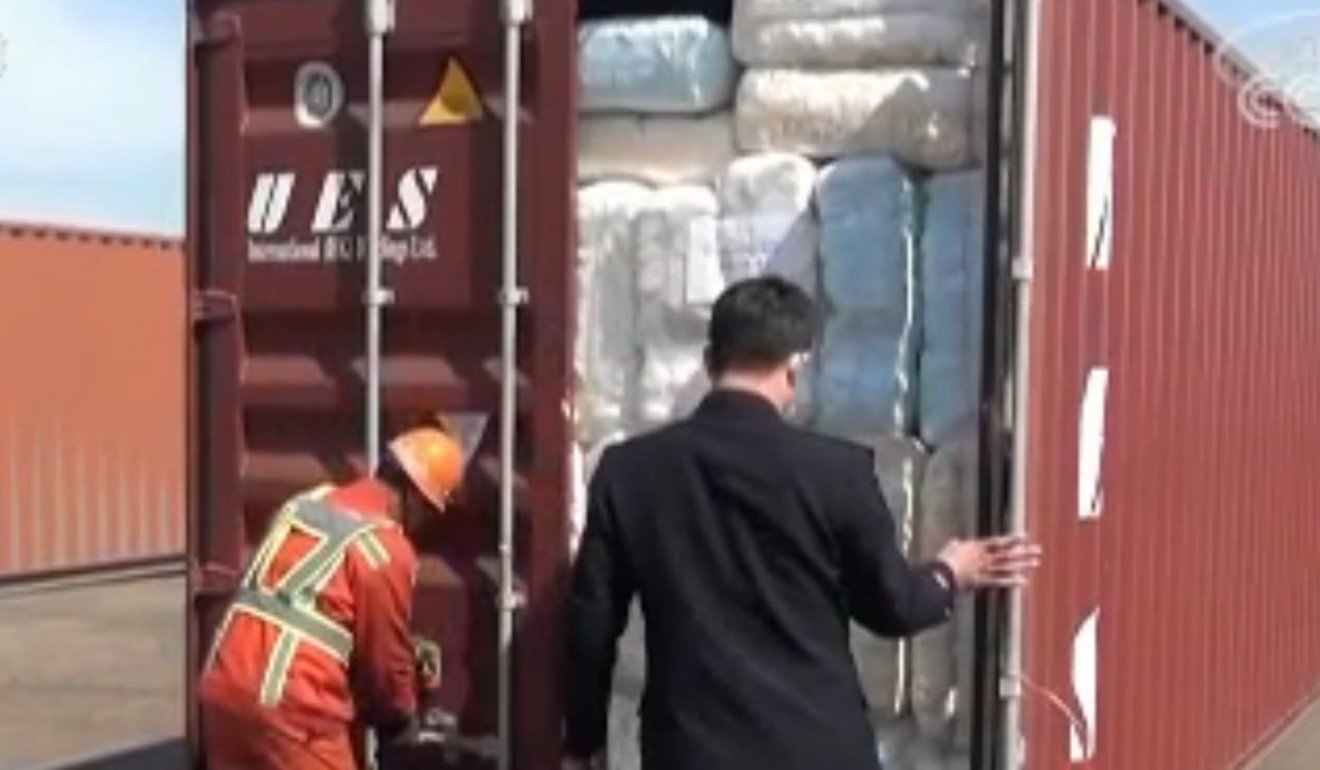 According to the report, the manager of the Chinese import business, who was not identified, told the authorities he had imported 374 tonnes of the adult diapers previously.
They had been sorted and repacked "according to customers' requirements" at a small factory in the city of Xinyi which the authorities said did not meet health and safety standards. They were then sold as Chinese brands on shopping websites, the businessman told customs officials.
The company was told to either arrange for the diapers to be sent back to the US supplier or to have them disposed of in an environmentally friendly way, according to the report.
It came after the state broadcaster's annual consumer rights show on March 16 exposed factories in Hubei and Shandong where adult diapers were being made from
used diapers and sanitary pads
that had been put through a shredder.
China used to be the world's biggest importer of waste, which was recycled in the country for use in the domestic market. But as part of efforts to clean up the environment, Beijing banned the import of 24 types of solid waste – including plastic, paper and textiles – from January 2018. It has since blocked another 16 types of imported waste and more curbs are planned.
The investigation by the Jiangsu customs officials was part of a nationwide campaign called "Blue Sky 2019" to tackle illegal waste imports. The customs campaign also saw more than 60 people arrested in Guangzhou recently for importing 160 tonnes of plastic waste, according to the report.
And in Shanghai, customs authorities said they confiscated a shipment of used batteries – some of them leaking battery fluid – for older models of mobile phones and laptops, the report said.
Customs official Song Yang told the broadcaster there was a risk of battery fluid leaching into the soil, which, along with discarded heavy metals such as mercury and chromium, could cause environmental damage.