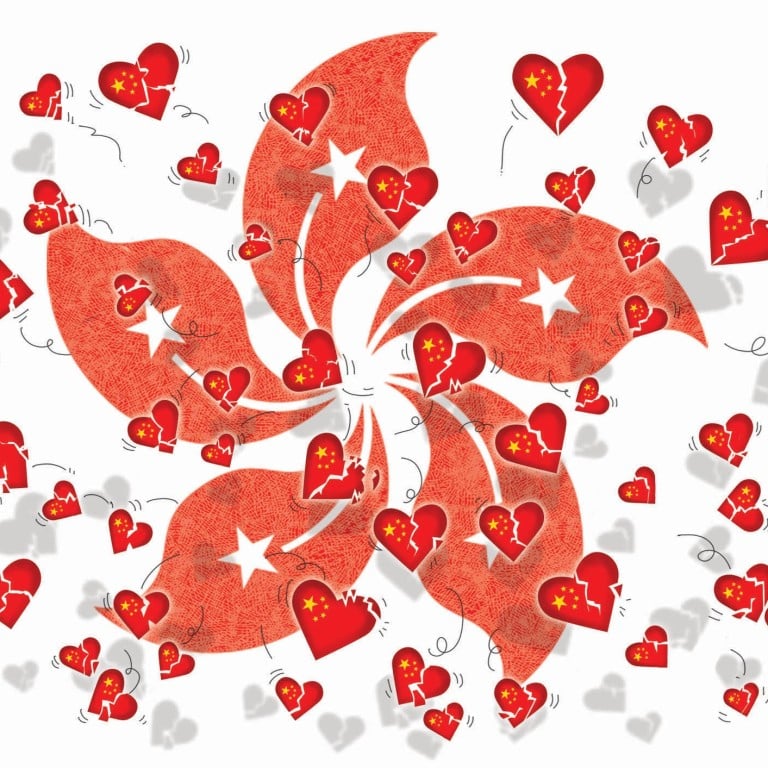 Meet the mainland Chinese who are living in fear in Hong Kong
Recent immigrants to the city say they are becoming increasingly anxious after seeing a protest against an extradition bill mutate into a violent campaign against all things Chinese
In a city where Cantonese is the local language, Mandarin speakers say they are keeping quiet in public and even telling their children to speak English to avoid being targeted
"I can't understand why speaking Mandarin is now a sin in Hong Kong," said "Mary", a 35-year-old who works in the financial industry.
A few weeks ago, the native of southern Guangdong province said she was chatting in Mandarin with a friend in West Kowloon when a young man walked past and began shouting obscenities at them and saying they should "go back to mainland China".
Mary (not her real name – she fears being bullied if her true identity is revealed) said the incident left her shaken and upset.
"I was so shocked at that moment. I couldn't understand what prompted the man to do such a thing to us, as we didn't know each other, and my friend and I were just talking about my newborn baby," she said.
"I remember it was a sunny day, but my sky was filled with clouds. I cried as I walked home. It was the first time in 10 years of living in the city that I had been targeted and intimidated just for speaking Mandarin."
Mary, who also speaks fluent Cantonese, moved to Hong Kong in 2009 after graduating with a degree in management studies from the London School of Economics and working in the British capital for three years.
This fear was heightened on Sunday after
protesters targeted companies and banks linked to China
. A Xiaomi smartphone shop in Mong Kok was set on fire; a Fulum restaurant in Cheung Sha Wan linked to a Fujian clan was wrecked, and a branch of China's state-owned Bank of China in Wan Chai was heavily damaged.
A branch of China Construction Bank (Asia) near Prince Edward MTR station was also hit by vandals.
Many say they are so scared of the young men and women they see dressed in black – the protesters' preferred colour – that they have stopped speaking Mandarin in public to avoid being targeted.
In the 20 years after the return of Hong Kong to Chinese rule in 1997, about 1.5 million mainland Chinese have relocated to the city.
Although there has long been friction between Hongkongers and "mainlanders" – with the latter being seen by the former as a drain on public resources – most of the city's native inhabitants can trace their roots back to mainland China.
And while "being Chinese" was once thought of as a positive thing – for example during the 2008 Beijing Olympics – that sentiment nosedived after mainland China was hit by wave after wave of scandals – from contaminated baby milk formula to corruption involving donations made to the Sichuan earthquake relief fund, and the
disappearance of the owner of a Hong Kong bookstore
.
And as the current troubles have escalated, so too has the anti-mainland sentiment, according to "Zhang", a research assistant at the University of Hong Kong's engineering department, who also declined to give his real name.
He said his experience came in July, when a group of students called him a "mainland dog" after spotting him removing posters that were critical of the university's president. His attackers recorded the abuse on their phones, he said.
"Even though two months have passed, I'm still concerned about my safety whenever I see the student protesters on the campus at night," he said. "What happened has severely affected my work and life."
The protesters' ire has also been directed at businesses that have links to mainland China.
A woman who runs a restaurant in the Kai Tak area of Hong Kong said she had seen an exodus from her WhatsApp group after a former member "revealed" her business connections.
"I recently found out your restaurant is run by mainlanders, so goodbye~ #Hong Kong, add oil," the post said.
The woman, who also asked not to be identified for fear of reprisal, said she felt some users had left the WhatsApp group because of privacy worries.
Her concerns may well be justified. Last month, a woman who expressed support for Hong Kong's controversial
Chief Executive Carrie Lam Cheng Yuet-ngor
at a public forum became the victim of doxxing – the practice of publishing personal information about people and businesses online – with her name, phone number and information about her employer all being revealed on Facebook.
Lau Siu-kai, vice-president of The Chinese Association of Hong Kong and Macau Studies, a semi-official mainland think tank, said the recent increase in animosity towards people with links to mainland China was a result of the insecurity felt across Hong Kong society.
"Hong Kong is in a state of social unrest and that has triggered some people's long-held anxieties and fears regarding immigrants from the mainland," he said.
"Even in liberal places like universities, mainland professors and students are keeping their distance from each other because of their different value systems, styles and cultures."
He Wen, an expert in Hong Kong affairs at the Shanghai Institute for East-Asia Studies, said that the recent spike in nationalist sentiment on the mainland –
China celebrated 70 years of Communist rule
on Tuesday with a massive military parade – had hardened Hongkongers' concerns.
"The months-long protest has already caused deep divisions in society, and the tension has been further fuelled by incidents like mainlanders singing patriotic songs, including the national anthem, in public," he said.
There have been multiple clashes in Hong Kong's shopping malls and other places in recent weeks as
impromptu sing-offs
by groups from both sides of the divide have spiralled into violence.
Henry Ho, chairman of the One Country Two Systems Youth Forum, a Hong Kong think tank, said one reason for mainlanders' growing fear of being targeted came from an evident xenophobic trend in the city.
"Local communities have shown a strong far-right trend these years … which has fuelled the extremist and even anti-humanity actions," he said.
Geng Chunya, the president of the Hong Kong Association of Mainland Graduates, who was born in southeast China's Anhui province but has been a permanent Hong Kong resident since 2009, said he believed part of the reason local people were angry at immigrants from mainland China was that they [Hongkongers] did not regard themselves as Chinese.
"Hong Kong was governed by the UK for over 100 years, and during colonial rule the more you acted like a Briton the more respect you got," he said. "That way of thinking became so deep-rooted that Hongkongers gradually began to question their original Chinese identity."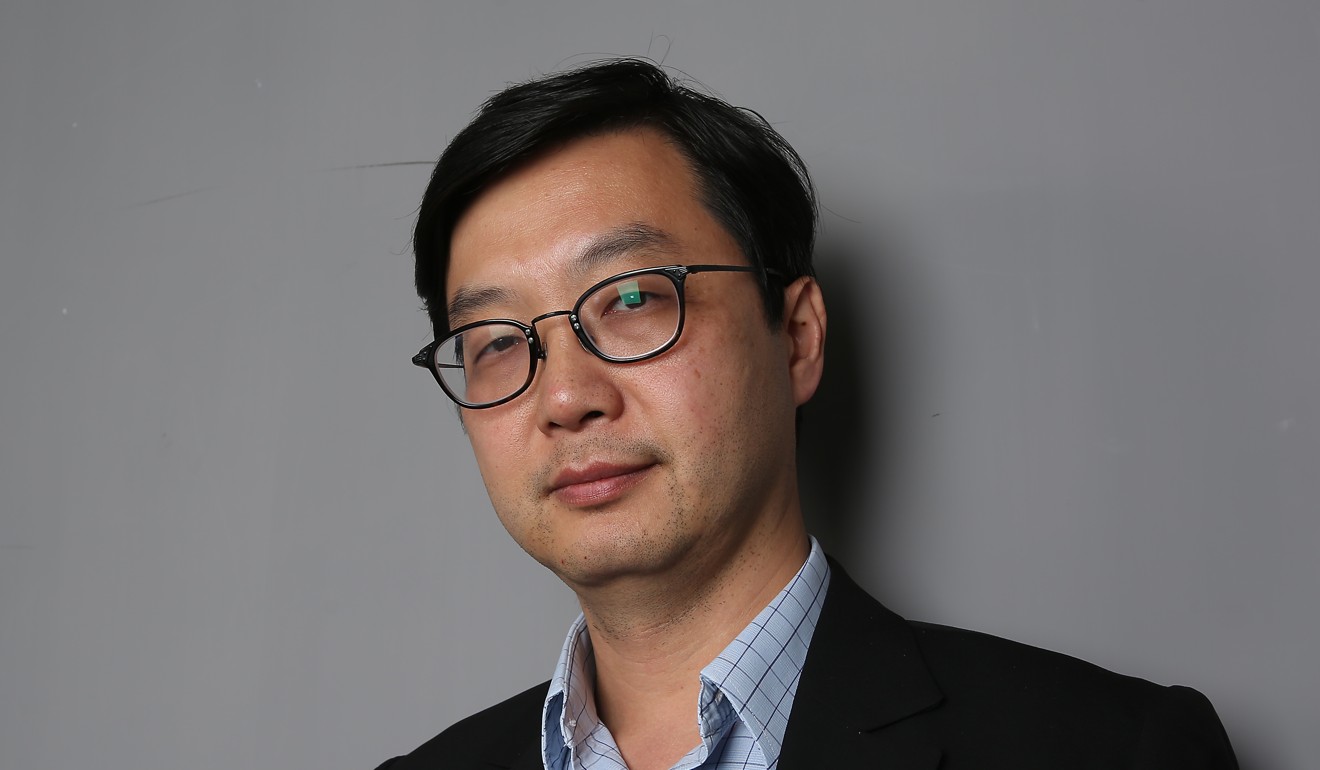 According to a recent report by mainland newspaper Beijing Daily, a 49-year-old man surnamed Zhou was attacked and badly beaten by anti-government protesters in the Wan Chai area of Hong Kong after complaining about them waving a Japanese flag.
The report quoted Zhou as saying he tried to explain that Japan had once invaded and occupied Hong Kong – from December 1941 to August 1945 – but his opinions fell on deaf ears and he was assaulted.
Mary, a mother of two who lives with her Hongkonger husband in the city, said she too was being very careful about what she said in public.
"It's ironic. I have always told my elder son that he is a Hong Kong citizen and also Chinese, but my mother-in-law said I shouldn't say things like that in public now as it might bring us trouble.
"My husband also asked me not to speak Mandarin when we're out in the street. The protest was politically driven at first, but now it seems to have evolved into a hatred of people with links to the mainland."
Victor Zheng Wan-tai, assistant director of the university's Hong Kong Institute of Asia-Pacific Studies, which carried out the study, said the results reflected "an alarming rise in anti-mainland sentiment" and were "cause for concern".
"But those feelings may also stem from a lack of understanding of and social interaction with mainland China, where their parents and grandparents came from," he said.
Speaking at a press conference for foreign media in Hong Kong on Wednesday, Song Ruan, the deputy commissioner of China's foreign affairs ministry in the city, laid some of the blame for the pro-democracy protests on a lack of patriotic teaching in schools.
"I think Hong Kong's core value lacks patriotism," he said. "It's a missed lesson that has to be made up. Such education is common in every country and society, why does Hong Kong refuse to do it?"
Gao Fei, a mother of three boys who moved to Hong Kong from northeast China in 2014, said she had hoped her children would get a better education in the city but recently moved them to a school in the nearby mainland city of Shenzhen over concerns about what she saw as rising xenophobia.
"In the WhatsApp group [for a prestigious primary school one of her sons attended], some parents started discussing the use of pinyin and how it showed that some people were from the mainland," she said.
Pinyin is a system for romanising Chinese characters, but there are differences in the way it is used by Mandarin and Cantonese speakers.
"Although the discussion might not have led to discrimination, it made me feel very uncomfortable and the toxic atmosphere made me afraid that my son would be bullied because of where he comes from," Gao said.
"Karol", who was born in central China's Hubei province, has a similar story. After living in London for a decade, she said she decided to move to Hong Kong so that her now three-year-old son could grow up in a Chinese environment. But because of the tensions in the city, she said she recently told him to speak only English in public.
"I moved from London when I was pregnant in 2016, because I wanted my child to develop a Chinese identity," said Karol, who declined to give her full name for fear of reprisal.
"But now it turns out that speaking English is a way he can protect himself," she said. "What black humour!"