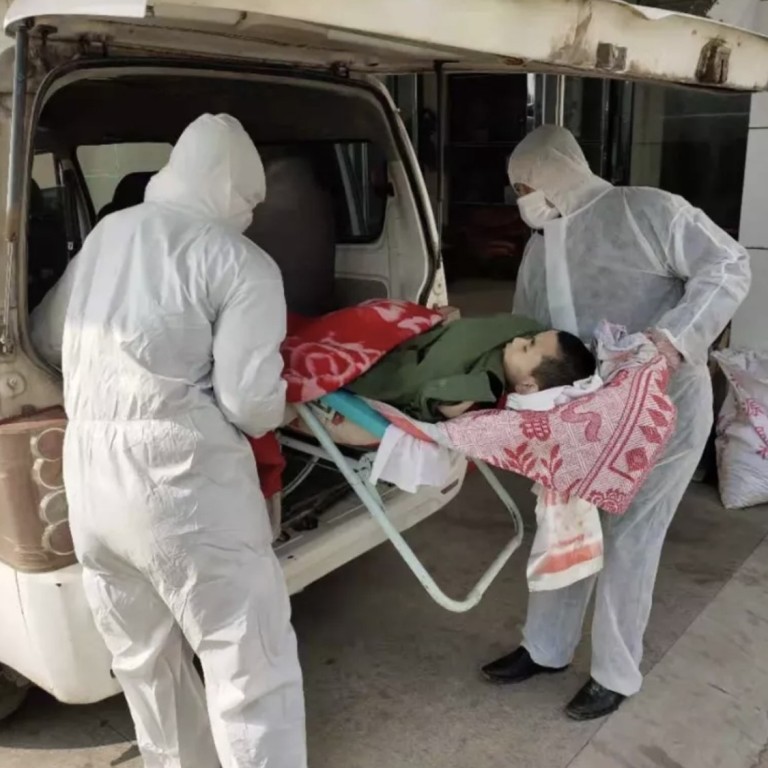 Father whose disabled son died while he was quarantined with coronavirus just wants 'quiet life'
Teenager with cerebral palsy was left at home without adequate care when his dad and brother were isolated at a treatment facility
Yan Xiaowen has now recovered from the illness, while his younger son tested negative
Yan Xiaowen, 49, was transferred from a coronavirus facility to a hospital, both in the Xinghua township of Huanggang, in Hubei province, on February 12, where he has spent the past week under medical observation.
The nightmare began when Yan developed symptoms including a fever, cough, chest pain and fatigue three days after returning with his two sons to their hometown in Huajiahe township after he had been working in Wuhan – the outbreak epicentre – in the middle of last month.
The father and his autistic younger son, Yan Hongwei, 11, were then quarantined by authorities at a treatment centre on January 23. But his 17-year-old son, Yan Cheng, who had cerebral palsy – a severe motor disability that requires around-the-clock attention – was left at home without regular care, food or company, and died six days later.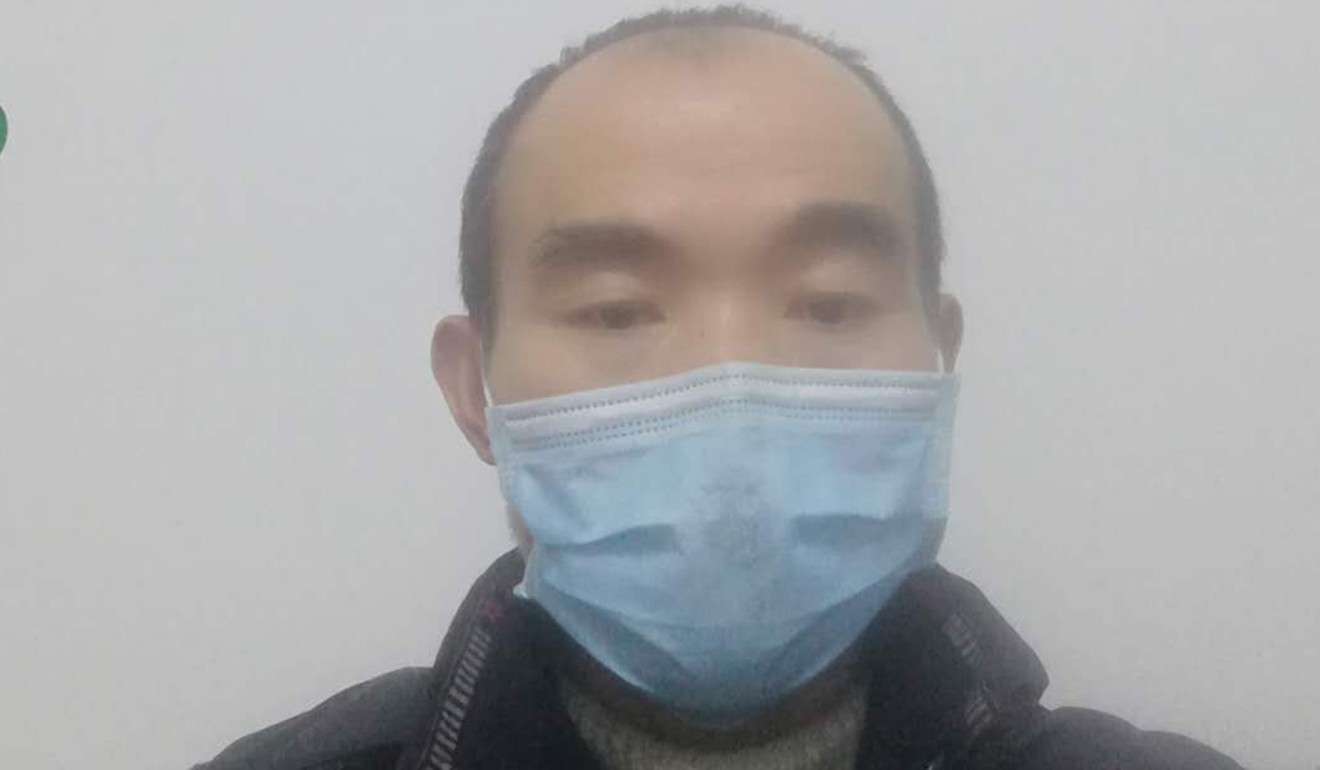 Yan Xiaowen, his primary carer, and Hongwei were both moved to the hospital in Xinghua, and Hongwei later tested negative for the virus.
Speaking from hospital last week, the father said: "After I'm discharged … I will take my younger son back home. We don't like to live under the spotlight and we just want to live a quiet life."
Asked about the death of his son – which drew international media attention – Yan said he did not want to talk about it.
There has been no official statement on the cause of Cheng's death on January 29.
Two Communist Party officials were sacked
after a county investigation found that Cheng's father had entrusted his son's care to village cadres and doctors, and although they looked after him daily, they "did not try their hardest to fulfil their duty of care and responsibilities", according to a local government report.
During Yan's quarantine, he had appealed for help for his son on Weibo, China's Twitter-like network. His Weibo account was later deleted.
The
new coronavirus strain
, which causes a disease now known as Covid-19, has killed more than 2,000 people and infected over 74,000, most of them in Hubei province, since the outbreak began in December.
Yan said he was grateful that he had recovered and thanked the medical staff for their treatment, saying he had been concerned at one stage that he would not pull through.
The makeshift hospital where he was treated did not help – he said the facility did not appear ready to handle the influx of patients at first, since it had just been set up to tackle the outbreak. Medical staff had just arrived, and there was not enough protective gear or medicine for the patients, he said.
"Breakfast wasn't served until 9am and lunch was only brought round at 1pm because they were so short staffed," Yan said.
But after a couple of days the situation improved, and the facility appeared to be running more smoothly, although he had seen doctors and nurses having to pitch in with cleaning as well.
"Protective clothes are in such short supply, and having cleaners at the hospital means they also need protective gear, so there weren't any [cleaners]," he said, adding that he had helped to clean and disinfect the ward and give patients water when he was feeling better.
Purchase the China AI Report 2020 brought to you by SCMP Research and enjoy a 20% discount (original price US$400). This 60-page all new intelligence report gives you first-hand insights and analysis into the latest industry developments and intelligence about China AI. Get exclusive access to our webinars for continuous learning, and interact with China AI executives in live Q&A. Offer valid until 31 March 2020.
This article appeared in the South China Morning Post print edition as: Father of tragic boy 'just wants a quiet life'