Disease
Get more with myNEWS
A personalised news feed of stories that matter to you
Learn more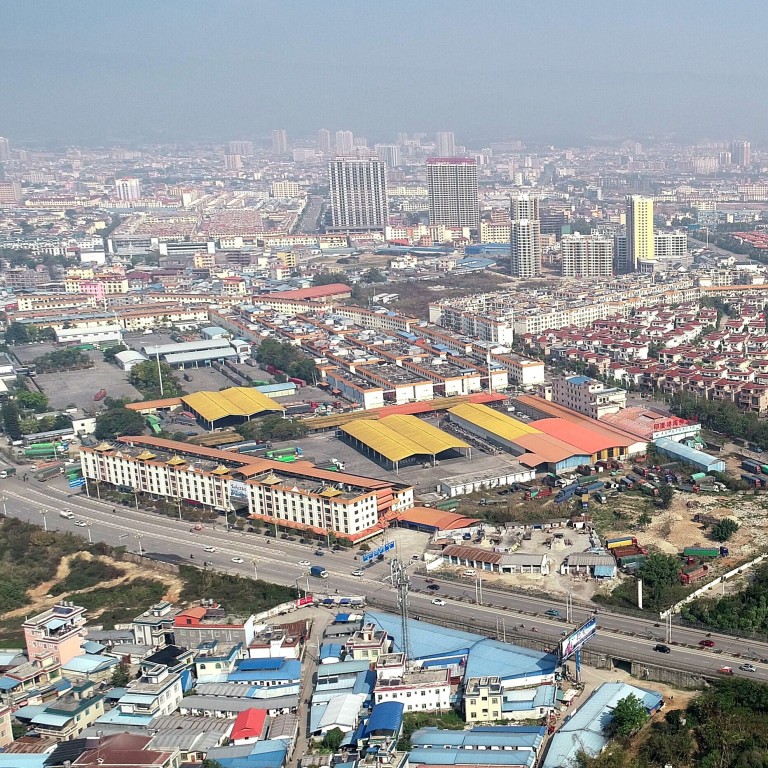 Coronavirus: Chinese city on Myanmar border in lockdown, scrambles to stop illegal entry
Ruili officials admit failings in border controls as they order residents to stay home for a week
Chinese and Myanmese officials discuss ways to work together to stop pandemic's spread
A city in southwestern China has gone into lockdown for at least a week as authorities scramble to plug gaps in the border with Myanmar to prevent the
spread of the coronavirus
.
Officials in Ruili, Yunnan province, admitted on Monday night that there were holes in border control after
two Myanmese tested positive
for the virus on the weekend.
"We should reflect and fault ourselves. This is a big alert for us," Ruili vice-mayor Yang Bianqiang said.
For the next week, all but essential workers in the city of roughly 200,000 residents must stay at home and everybody must have a nucleic acid test for the pathogen, with the cost covered by the city, according to the government.
The restrictions were imposed after a 32-year-old woman and her 16-year-old helper – both Myanmese – crossed into Ruili illegally from Namkham in Myanmar on September 3. They were accompanied by the woman's three children and another helper, and stayed at the home of the woman's sister in the Aoxing Century community, municipal officials said.
The woman went to a hospital for a coronavirus test on Thursday after losing her sense of taste and smell. She tested positive on Saturday and the helper tested positive on Sunday.
Yang, who is also head of the city's public security bureau, said the two imported cases pointed to gaps in community and border management, despite surveillance efforts.
"There are still asymptomatic Myanmese nationals sneaking [into China]. It means there are shortcomings in our work in guarding this ... border. We must plug the gaps," he said.
The Ruili section of the border is about 170km (105 miles) long, with roughly 105km of it along the Ruili River.
Yang said there were few physical barriers on the border, and many people crossed between the two countries frequently because they were part of the same ethnic group.
Authorities have tried to limit movement by shutting down unofficial river ports, confiscating vessels and stepping up patrols, especially at night. More than 2.3 million yuan (US$337,000) in rewards has been handed out for tip-offs about illegal crossings from Myanmar.
Yang said officials had also been told to step up surveillance within the city.
The city has been divided into hundreds of "grids" since the start of the pandemic this year, with each area monitored by specific departments and officials.
He said that over the past two days, community officials had begun door-to-door checks to identify all possible contacts of the twoMyanmese nationals. Officials were told to step up monitoring of residents in a "dynamic" way, Yang said.
Rural residents had also been deployed to guard the entrance to villages and ordered to report outsiders to the authorities.
From Tuesday, all businesses in Ruili except supermarkets, pharmacies and wet markets will suspendoperations and only trucks with essential supplies are allowed on the street.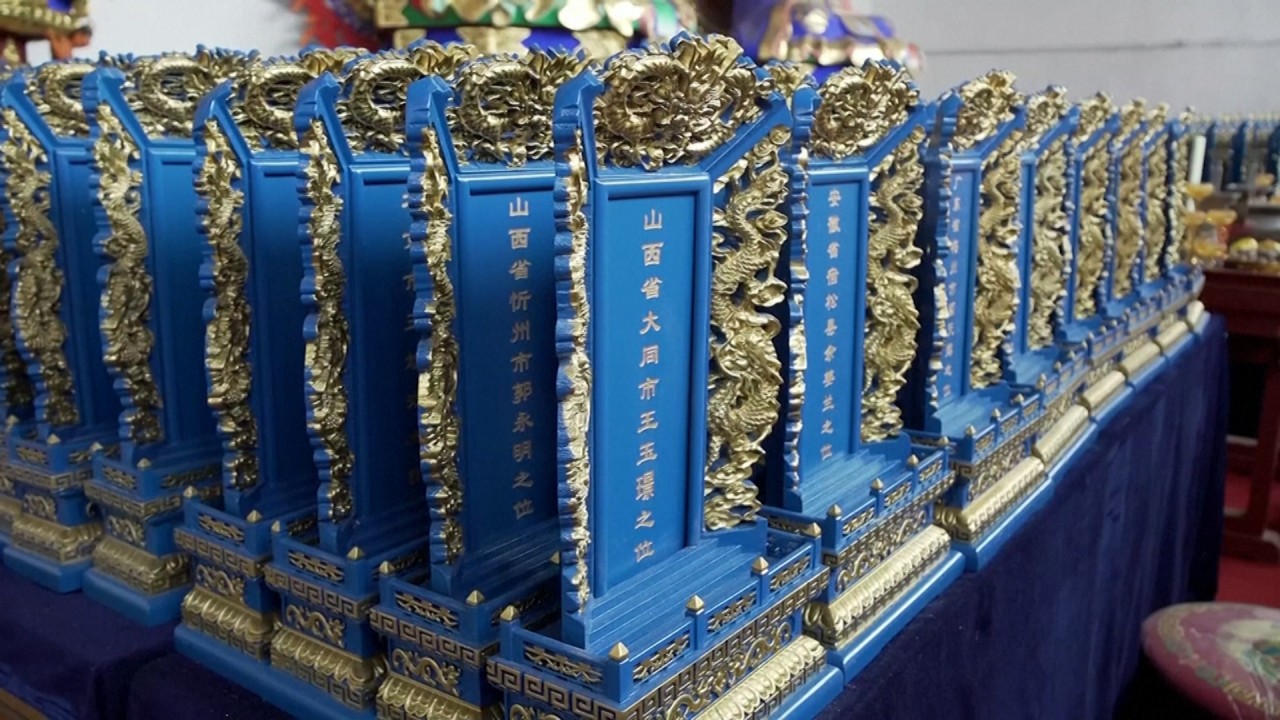 03:06
China's coronavirus dead honoured by Taoist priest with ceremonies using memorial tablets
China's coronavirus dead honoured by Taoist priest with ceremonies using memorial tablets
Meanwhile, the Chinese embassy in Naypyidaw held talks with Myanmese officials on Tuesday to discuss collaboration between the two countries to prevent the coronavirus epidemic.
China said it was paying a lot of attention to a rebound in coronavirus cases in Myanmar, adding that some people with the virus had entered China from Myanmar both land and air.