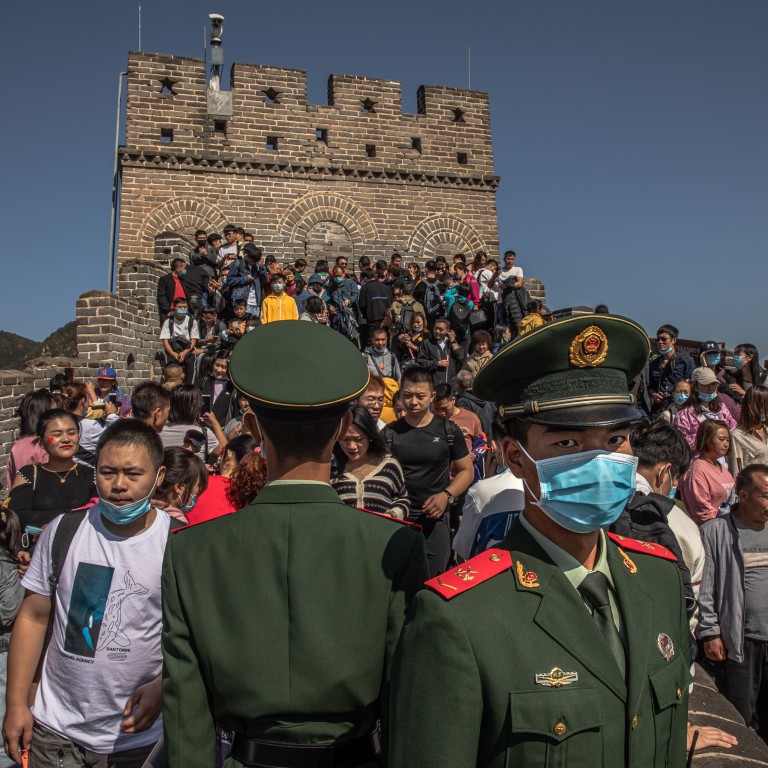 China braced to see whether 'golden week' holiday will lead to resurgence of Covid-19 cases
Leading epidemiologist tells state broadcaster that the early signs are promising but scientists will need to watch the situation over the next 10 days
More than 600 million domestic trips were made across China during the eight-day national holiday
China is closely watching to see whether a recent national holiday that saw tens of millions people travelling within the country will see a resurgence of Covid-19 cases, a leading scientist has said.
Wu Zunyou, chief epidemiologist at the Chinese Centre for Disease Control and Prevention, said the "golden week" would prove a major test for the country's preventive work.
"I have been paying attention to the coronavirus case report every day and I can make a rudimentary judgment that we have passed this test," Wu told the state broadcaster CCTV on Saturday.
"But since the virus has a [long] incubation period, we need to observe for around 10 days before we reach a final conclusion," he added.
The holiday, which started on National Day, October 1, and ran until Thursday, saw 637 million domestic trips, according to the Ministry of Culture and Tourism.
No locally transmitted Covid-19 cases were reported during this period and 122 new cases came from overseas, according to the National Health Commission.
Wu said this result was in line with forecasts made before the holiday period that said the risk of a new wave of cases was low, with strict rules in place to prevent sporadic cases developing into a major outbreak.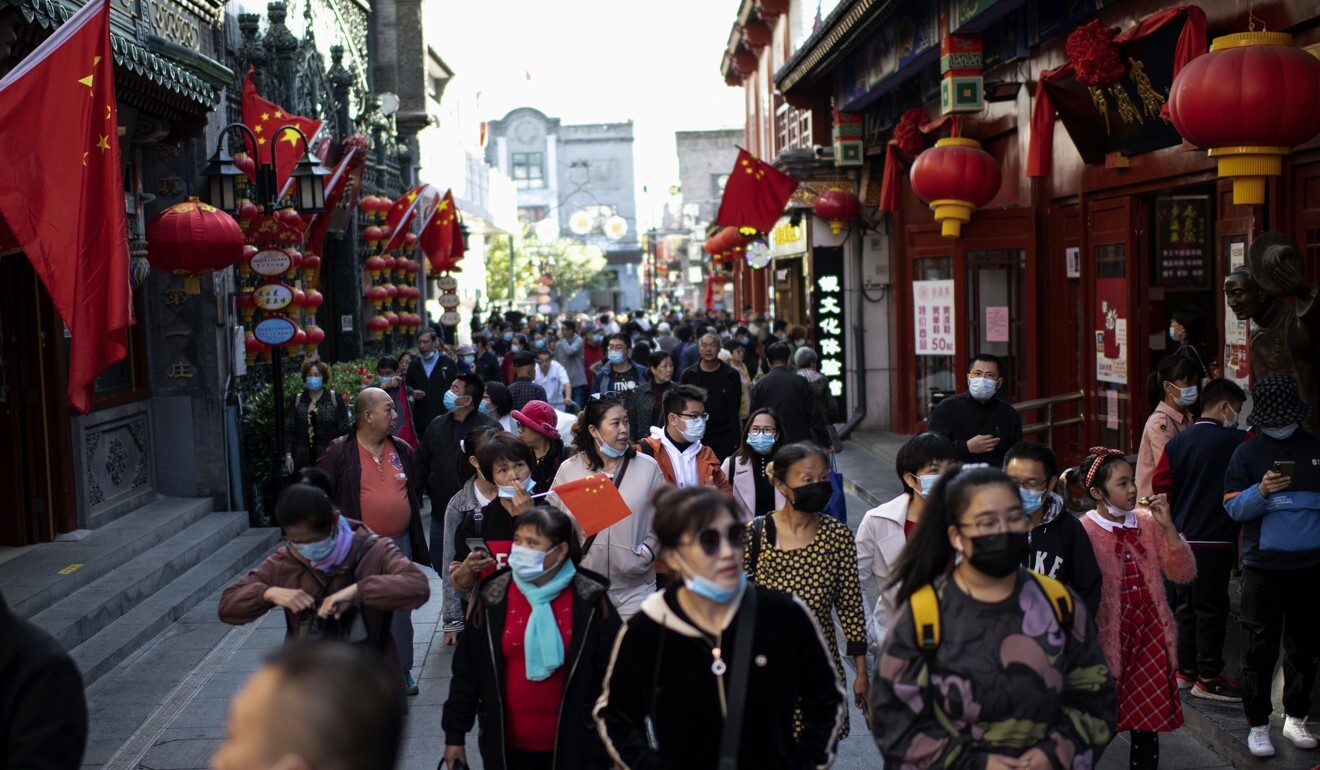 In an interview published on the website of the Central Commission for Discipline Inspection, Wu said: "We have almost stopped the domestic transmission of the virus.
"It's not necessary to worry about being infected through travel within the country. The massive travelling during this golden week holiday shows that it is safe to travel in China."
He said most carriers with a long incubation period do not show symptoms, but are small in number and less contagious than other asymptomatic cases.
But Wu was less optimistic about the global situation, and said China should remain on guard to prevent regional outbreaks triggered by imported cases and the risk the virus could be brought into the country through frozen food.
"The rebound of cases in Britain and other European countries reminds us that it's really difficult to control the pandemic and this cannot be achieved by only implementing the coronavirus prevention and control measures," he told the website.
The World Health Organization said on Friday that 350,766 new cases were reported that day, bringing the total number of cases to more than 36.4 million worldwide, including over a million deaths.
This article appeared in the South China Morning Post print edition as: Beijing braces to see if 'golden week' brings surge of infections